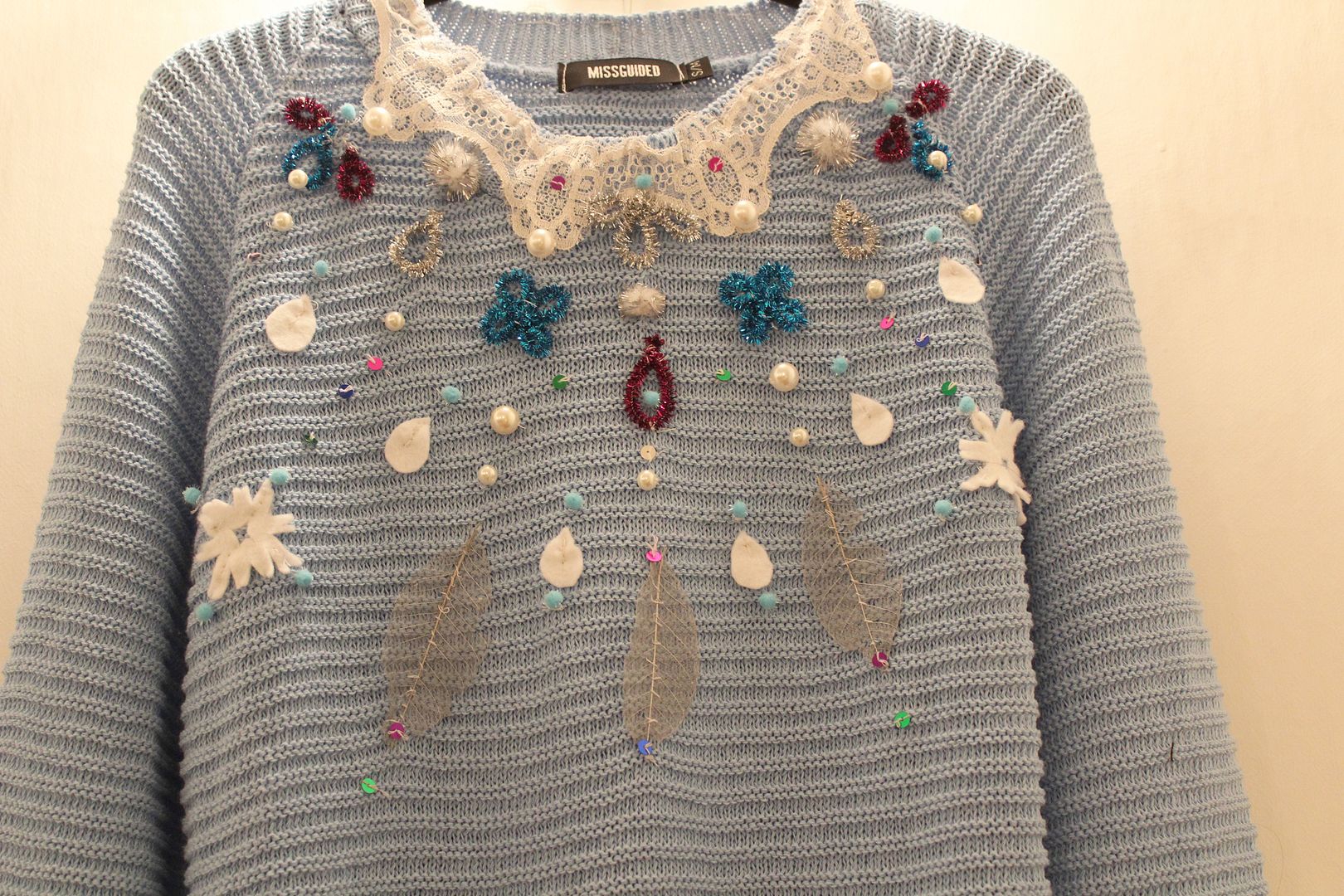 Hello all, firstly, sorry about posting 2 Christmas style posts in a row but I can't help but feel really festive. Also this one is because I entered a fab competition which I really need your help with. Below is a Christmas jumper I created myself!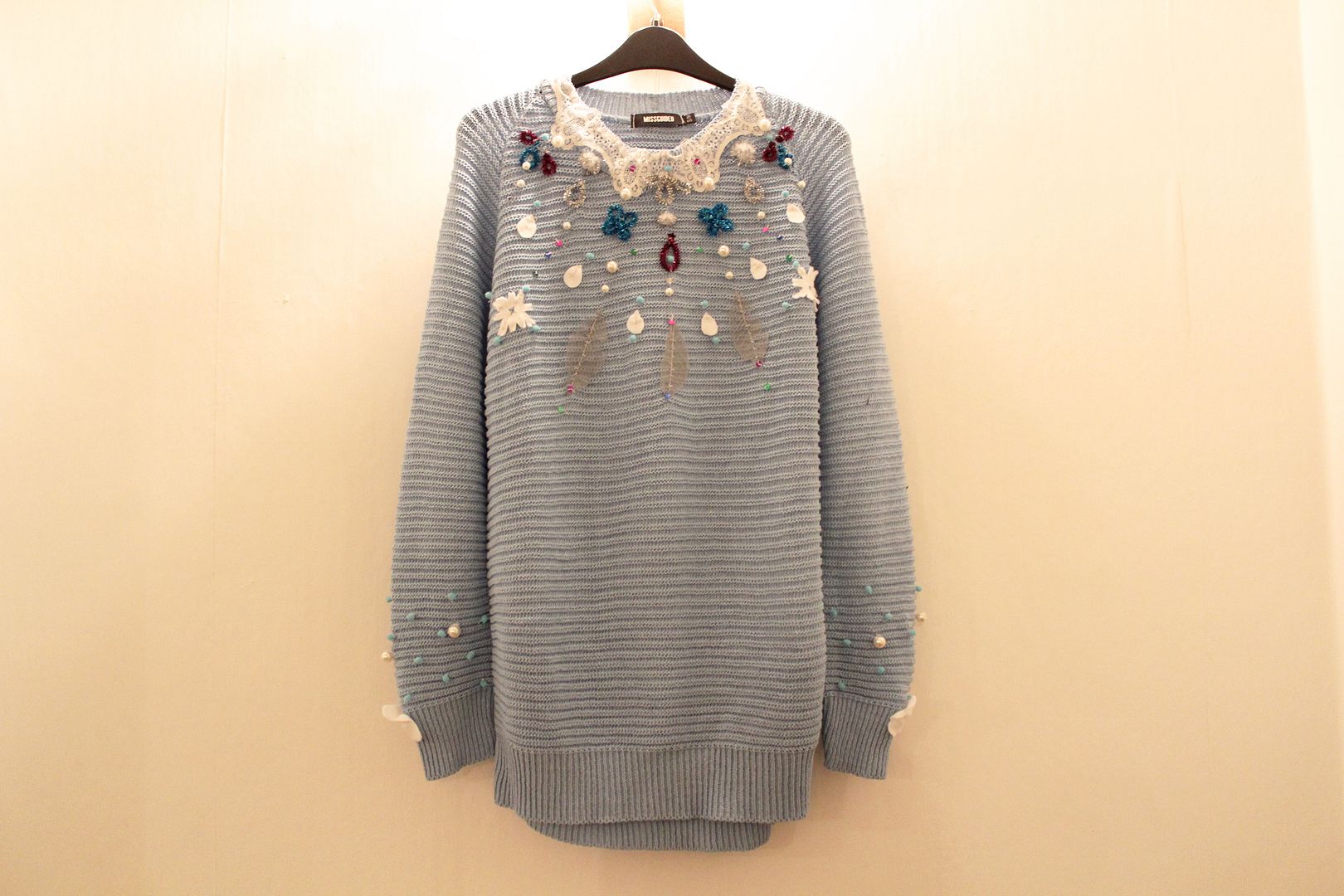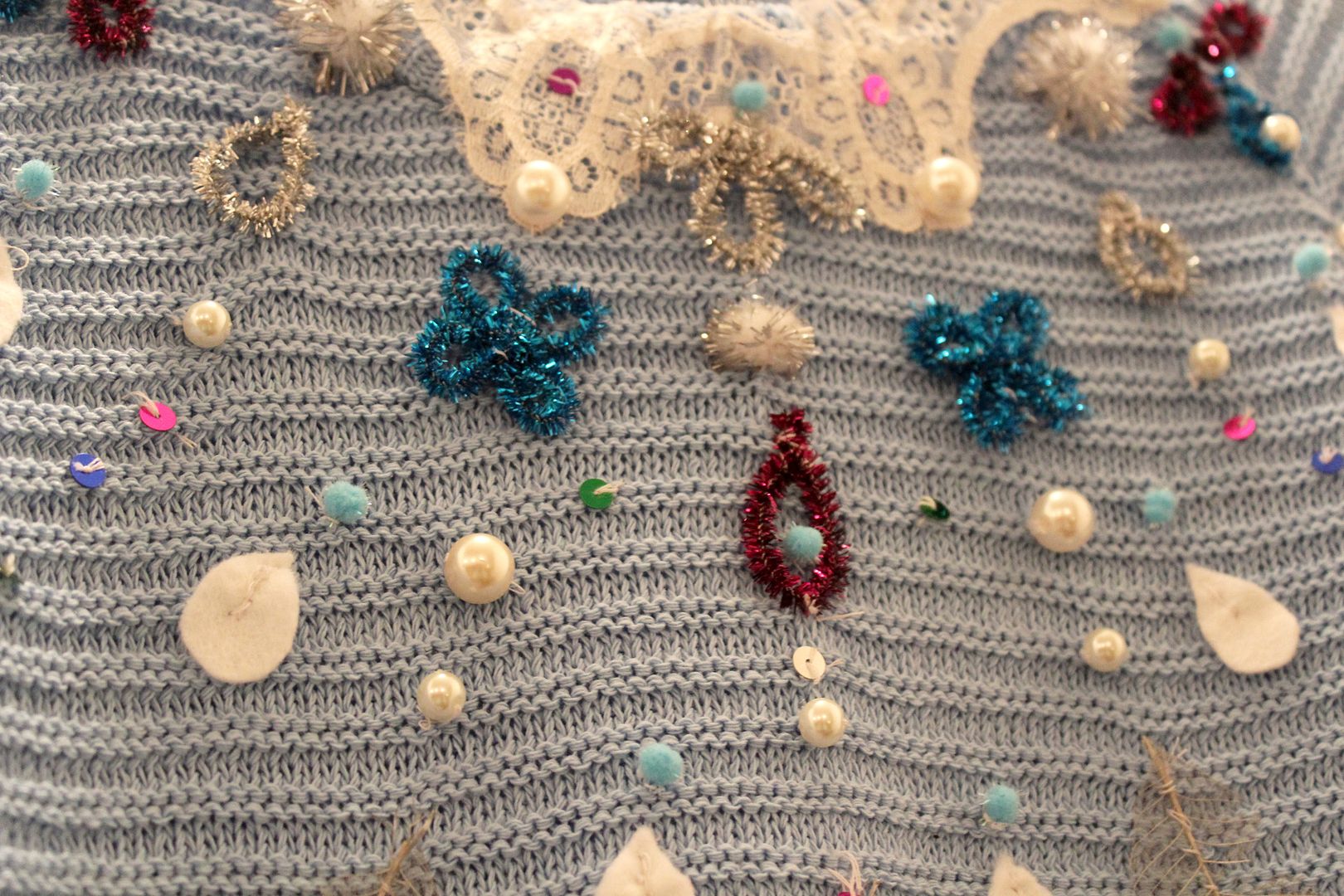 Jumper - Missguided.
We got sent a lovely jumper of our choice (from a few different colours) and a DIY kit of sparkly things, sequins, felt etc. The idea was that 7 bloggers got sent this parcel and in return we had to get craft crazy and imaginative and make our own festive jumper. It it definitely a competition perfect for me, as you know I love a good DIY and a bit of sewing. So I got to work on my design, which in the end took me 3 DAYS to complete, phew, I know right!! I hope you can see the detailing better here and can see how much effort I put into it. I wanted to created something not as gimmicky as a Christmas pud' or snowman, I wanted to do something on trend but still glam and festive. So I went for an 'embellished' style detail, with lots of detailing around the neckline and sleeves.
I used most of the items they sent in the DIY pack, but also added a lot of my own including pearl beads, leaves and lace. I also tried to use the pipe cleaners in an imaginative manner by shaping them into part of the embellishment and twirling them in the middle of bows, which I think looks really sweet on the sleeves!
I loved choosing the blue jumper as thought it was a bit different and suited my more glam approach.
So here is where you come in lovely peeps, I would LOVE IT if you could spare literally 5 seconds of your time to CLICK HERE, and 'like' the image on the competition Facebook page. I'd love to win as never win anything like this, especially as DIY is close to my heart strings. Thank you all, hope you like my design and show your support to the other entries, they are all amazing.