You may have seen I recently got back from a little trip away to Ireland during Easter break. It was so nice to just get away and do something different, especially getting to spend time with Chris and his family. It was a trip where I didn't have to worry about outfits everyday, because I had packets a set amount of clothing and that was that. That is why I thought I may as well post about my holiday in one post!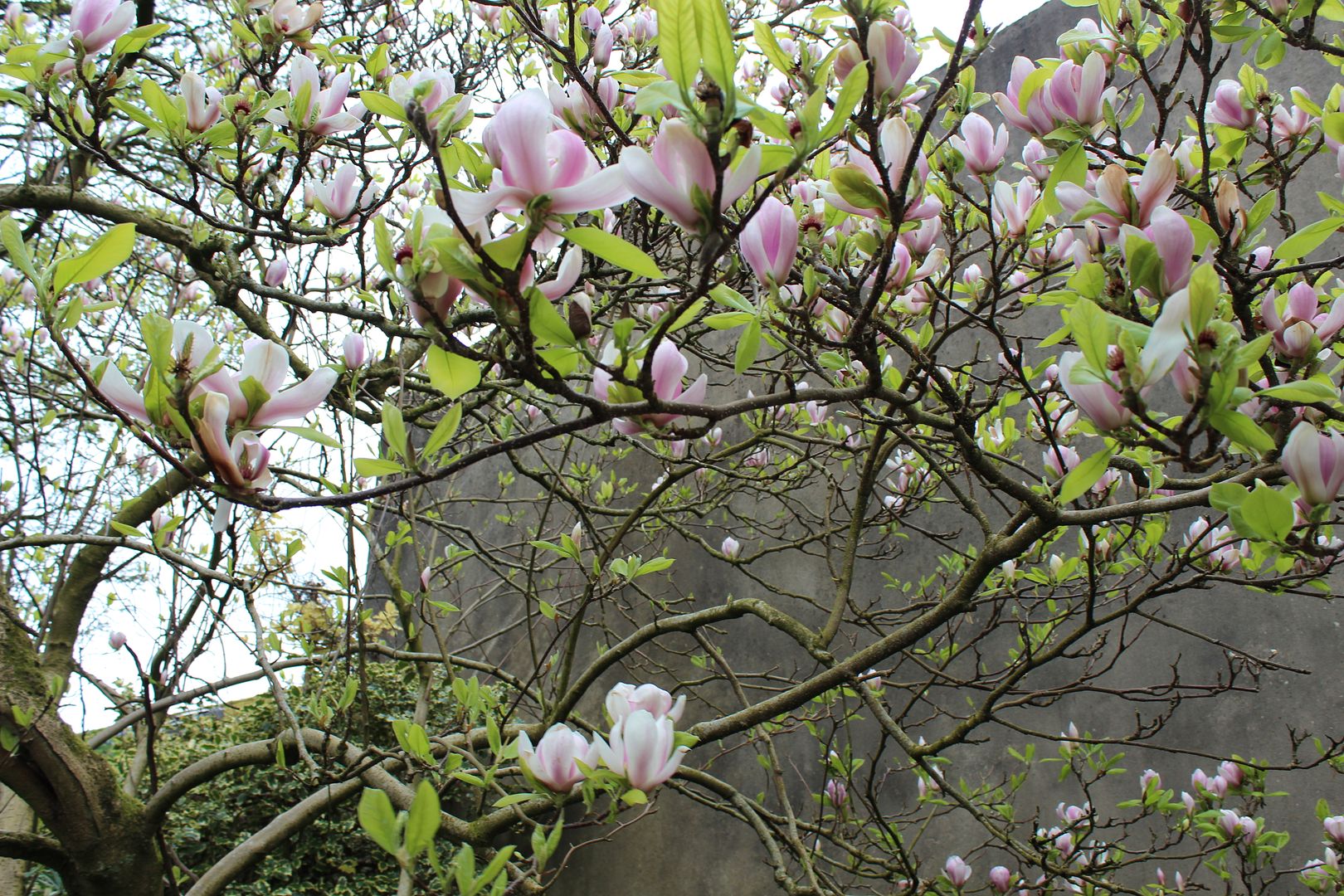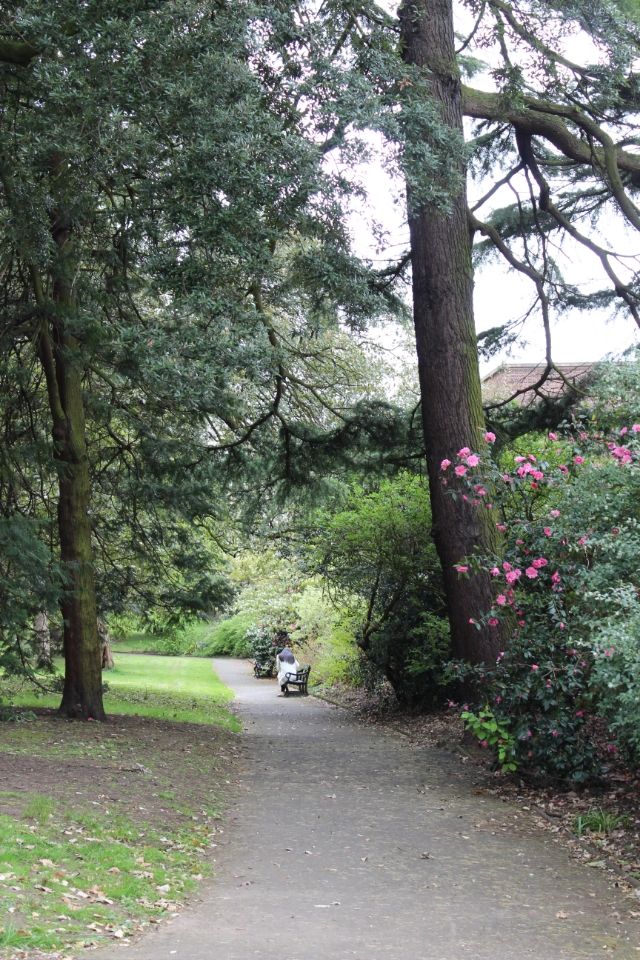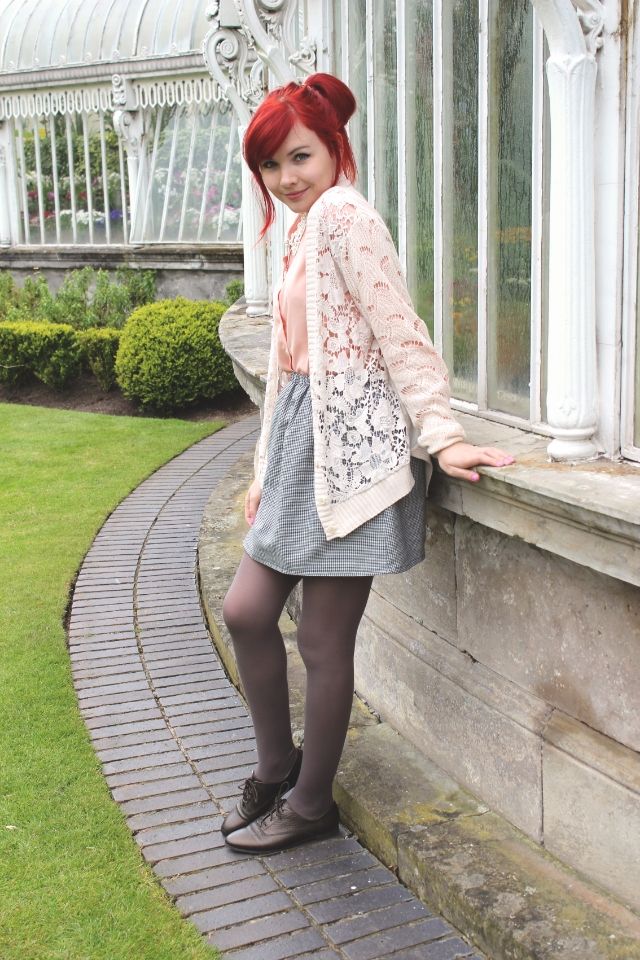 Floral Rain Coat - Primark
Dogtooth Skirt - Handmade
One of my favorite days was one where we stayed in the local area of Belfast around our hotel. We visited the Botanic Gardens which was indoor green houses full of beautiful flowers and greenery. I love being surrounded by nature and even though the weather was drizzly I really enjoyed it. On these kinds of days, I knew we were local so this meant I could wear something without considering only one thing - comfort! I got this cute rain coat from Primark and in this country and the constant wet weather I have been wearing it a lot. I love the light colour as feel very spring like in it and fun!
Under the coat I have gone for a very girly, vintage inspired look with my favorite dogtooth skirt that I made. I feel like an English rose in the peachy blouse and lace cardigan, especially among the flowers.
You may remember my wish list post featuring Marks and Spencers beauty products, well I took some along to Ireland to test out. First of all I tried the beautiful Jurlique Rosewater balancing mist spray, I have quite sensitive skin and it was very refreshing and the smell was like laying in a field of flowers. The only trouble was my skin tingled for ages as it's quite sensitive but it is definitely refreshing and a lovely treat after a day of travelling! I also had a try using the Queen Bee moisturizer, along with my daily make up routine, you can see the products in the image below. The moisturizer was gorgeous and I am still using it now, it's quite heavy so I tend to use it when I feel like I am getting dry skin and at night.
The navy dress was a special edition from Marks and Spencers, and although it was a little big for me, it's actually stunning! I love that they have special additions and exclusives, their dresses come in and sell out so fast so go have a look at the latest collection.