One thing I love about living in Portsmouth, is the summer evenings. After work when go meet Chris in Gunwharf, or simply go on evening walks on the seafront or by the Spinnaker tower (one of our only interesting monuments)! Gunwharf is one of my favourite parts of the city, and as Chris works in the area I love hanging out drinking elder-flower lemonade and catching the last of the sunshine. The past week I have been making the most of my surroundings and time off with nights like this one, where the sun is pretty and I feel chilled and happy.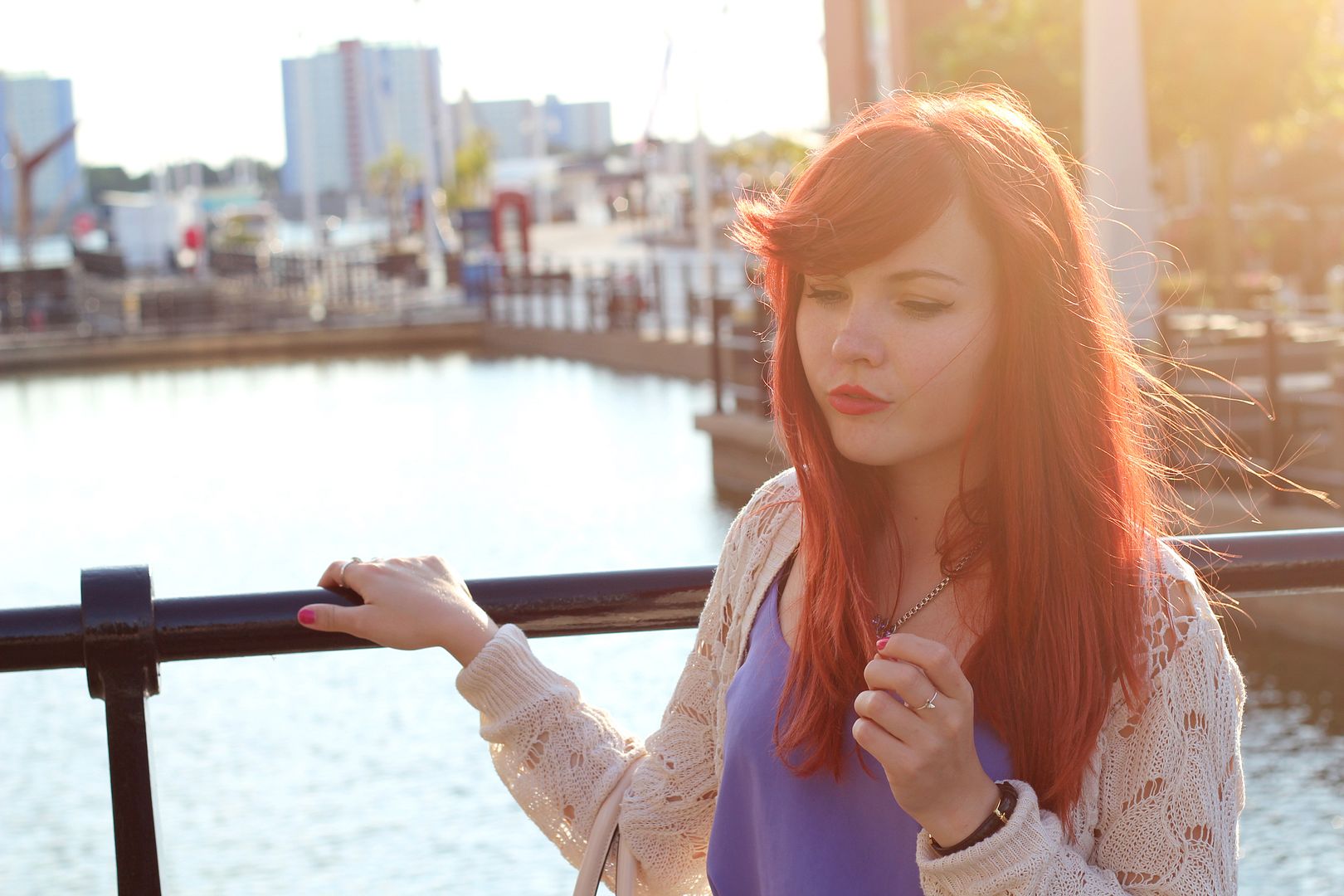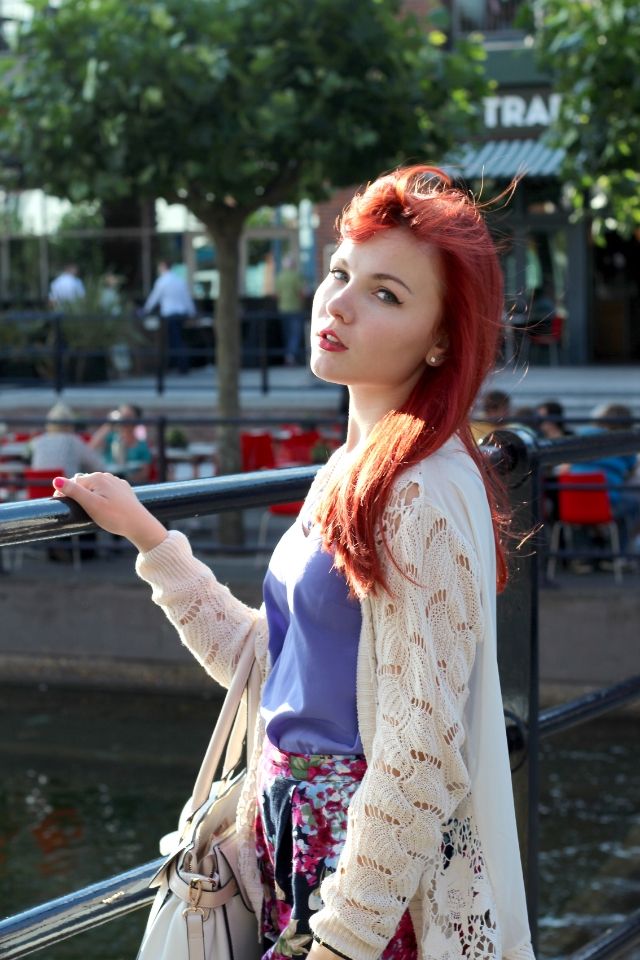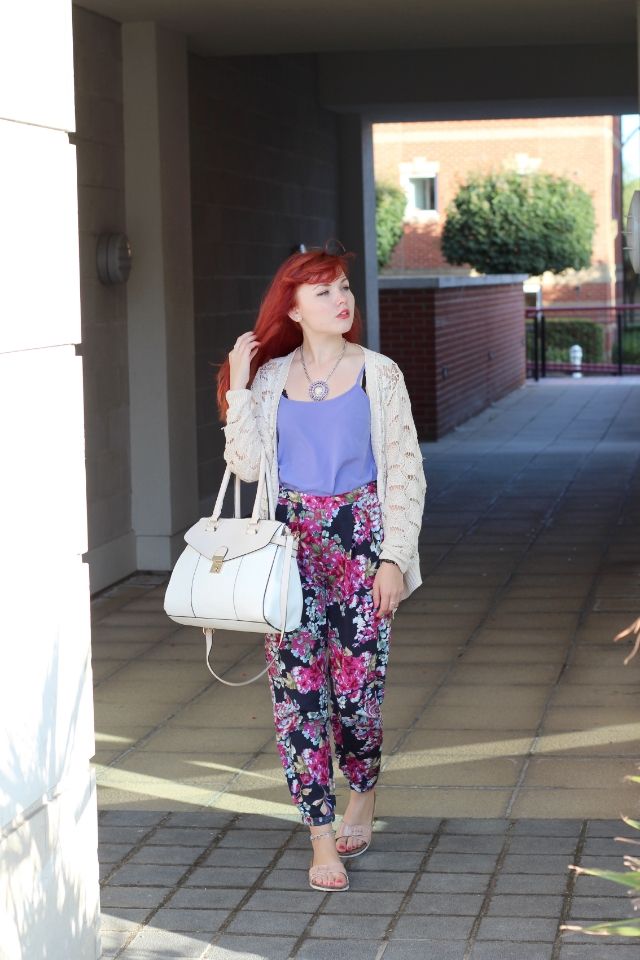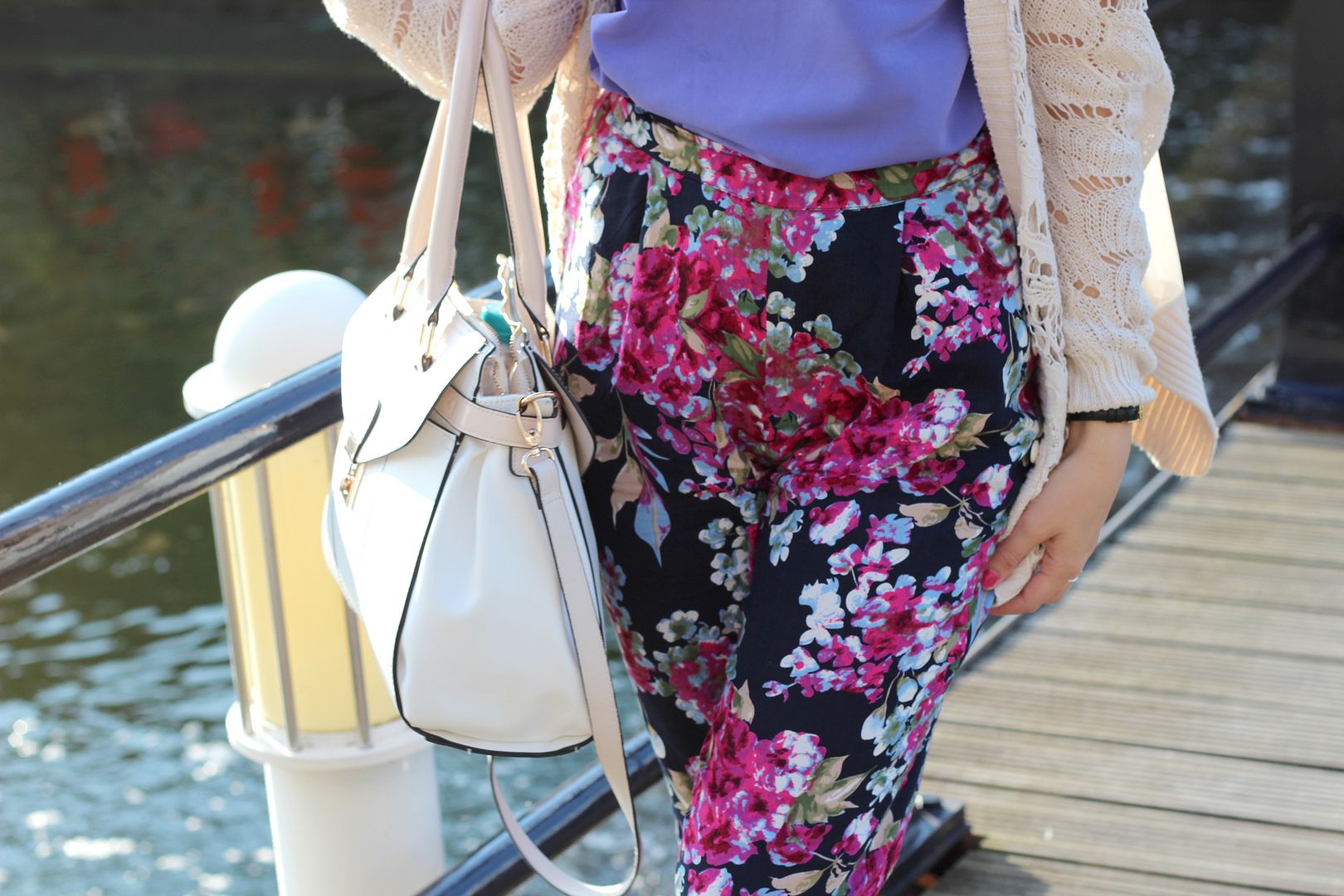 Floral Joggers - AXParis
Cami Top - Miss Selfridge
Sandals - Primark
Lace Cardie - Chicwish
Anklet - Miss Selfridge
Handbag - Accessorize
My outfit is one which really does represent the perfect summer night staples. Everyone needs a pair (or a few pairs) of printed jogger trousers! They are unbelievably comfortable AND stylish, complete win win in my book. This beautiful floral navy pair are from AXParis, which as you know is one of my favourite brands for on trend items. A simple and easy look with these joggers is a pretty coloured cami top, sandals a lace cardie or denim jacket and all the right jewellery which in my case is an anklet and pretty necklace.