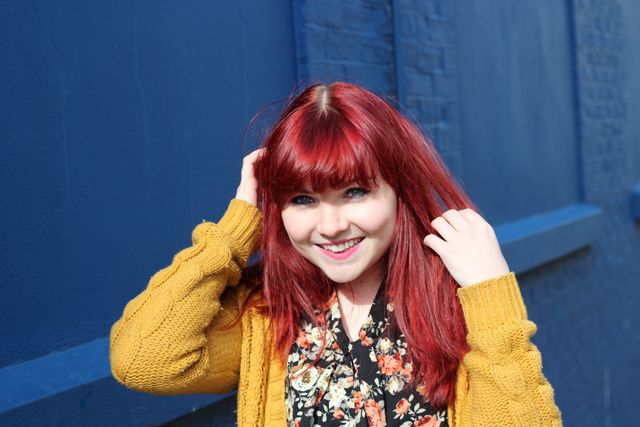 Today it's March! Hurray! I feel like Spring has finally arrived as all day it has been sunny and fresh. We have even had the windows open in our flat and it's felt glorious. This weekend Chris and I have been busy packing up our belongings for our move which is now in 2 weeks. Other than that we have just been eating healthy food, going to the gym and this morning took a brisk spring walk. I didn't wear a coat for the first time even though I was probably pushing my luck, the chill felt nice with the sun on my face.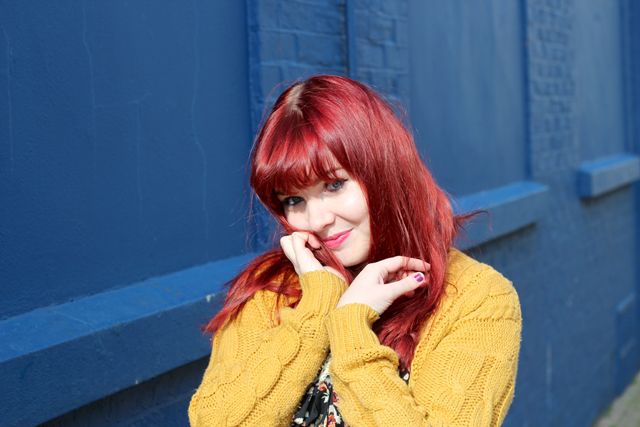 Cardie - Ebay
Floral Blouse - Miss Selfridge
Denim Skirt - Vintage
Tights - Primark
Boots - schuh
I got this mustard yellow cardigan from Ebay last week and can't stop wearing it! I've always wanted one this colour as I think it suits vintage and floral dresses really nicely. It only cost me 99p from Ebay and i'm so happy with it. This colour especially works nicely with denim, so I teamed my vintage denim skirt and floral retro blouse with tights and boots for a laid back weekend look, perfect for Spring weather!