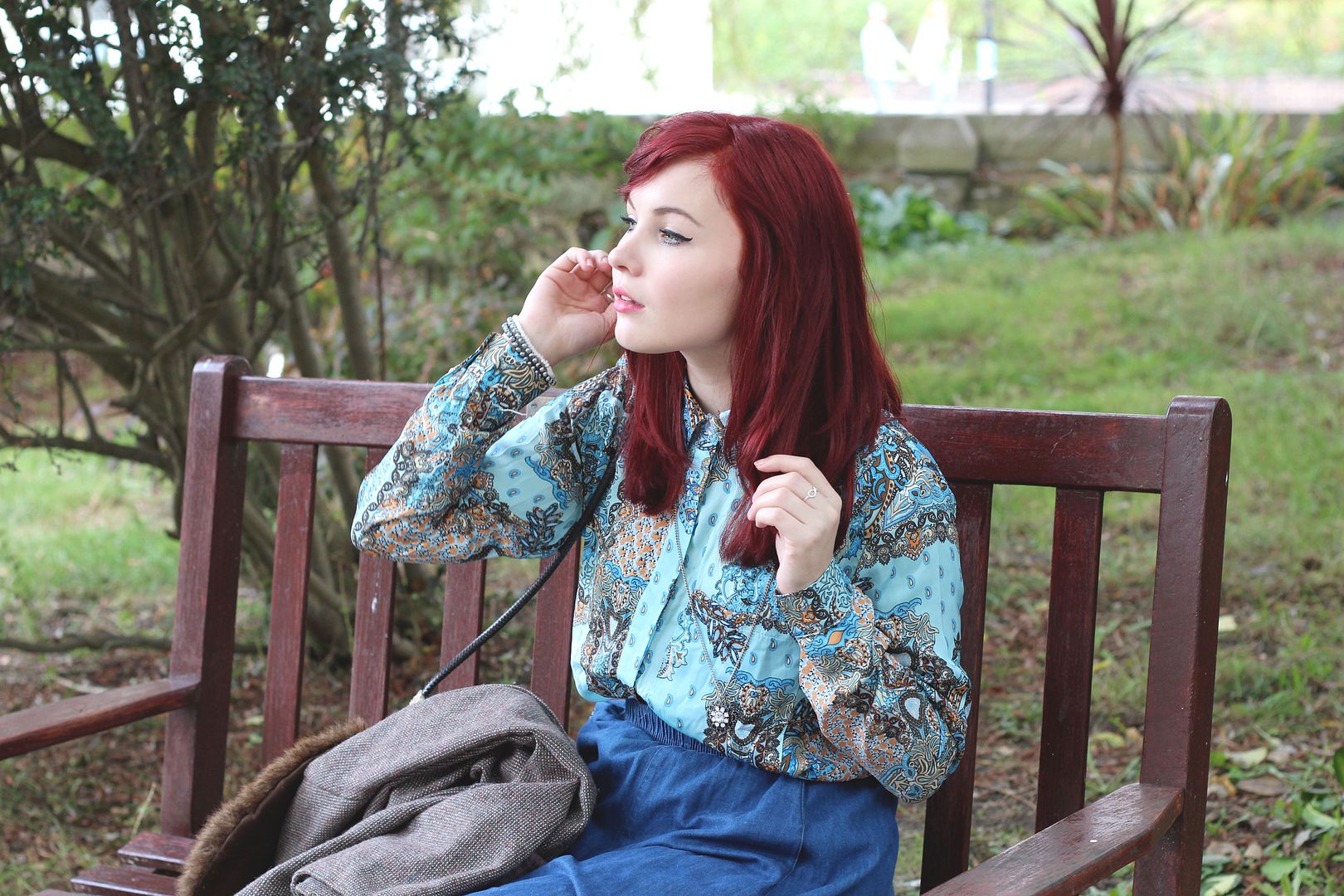 Hey all, sorry it's been over a week since my last post, I moved home yesterday!! So all my energy has been going towards the move with packing and so on. So finally I am sitting here in my 'old' flat (where there is still internet usage) to post this outfit for you all. I am loving the more autumnal weather as you sawe in my last post but you will be seeing a lot more looks like that here from now on! I love styling clothes and putting things together when the weather is cooler and it's easier and more fun to layer items.
This look is perfect for the changing season, with thin tights and a long sleeved shirt. Garish prints on shirts and skirts are my favourite thing right now, with cute styling and preppy details. The heeled mary jane shoes are from River Island for only £20 which I think is a total bargain!
One trend I think will really catch on during autumn winter is the garish almost 70's look shirt, this one is from Missguided! I love snazzy prints so can't wait to get stuck in with more funky items like that one.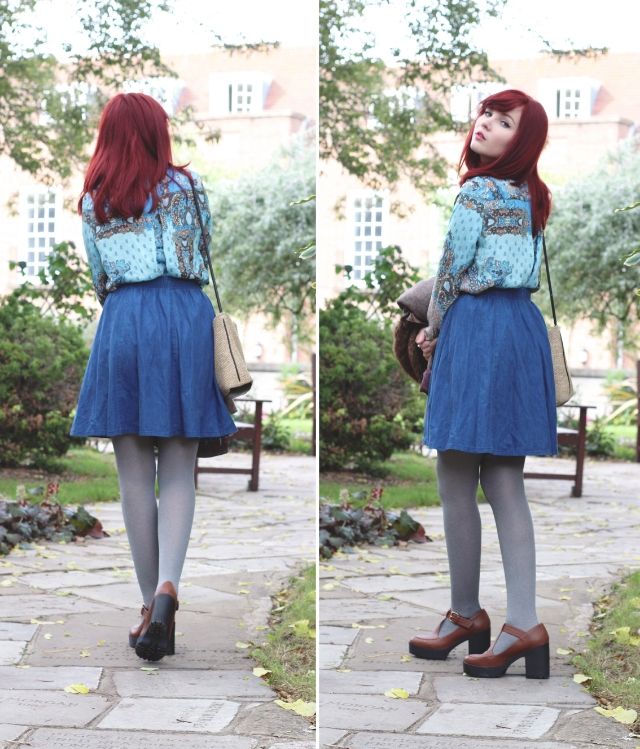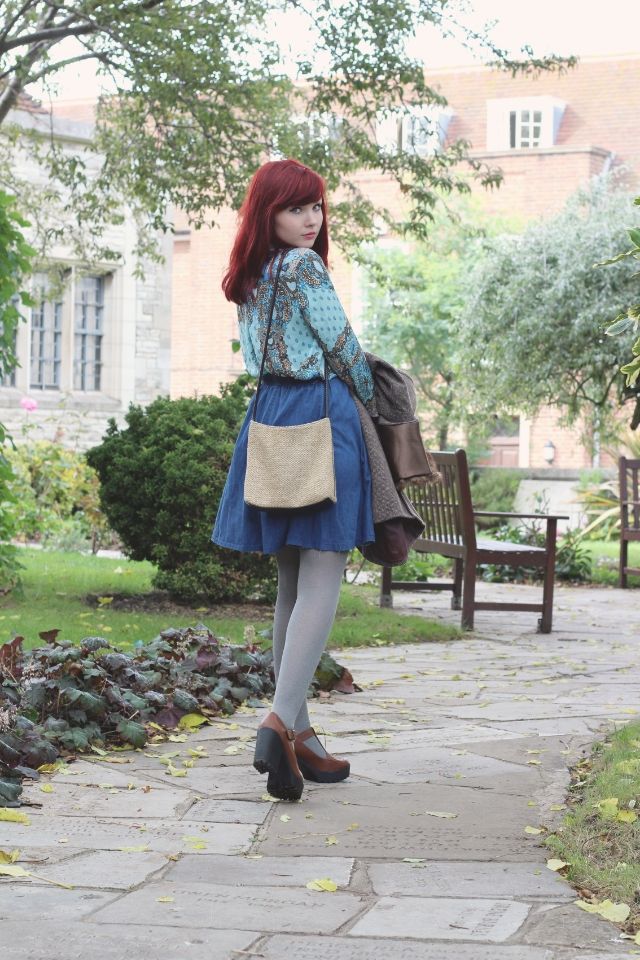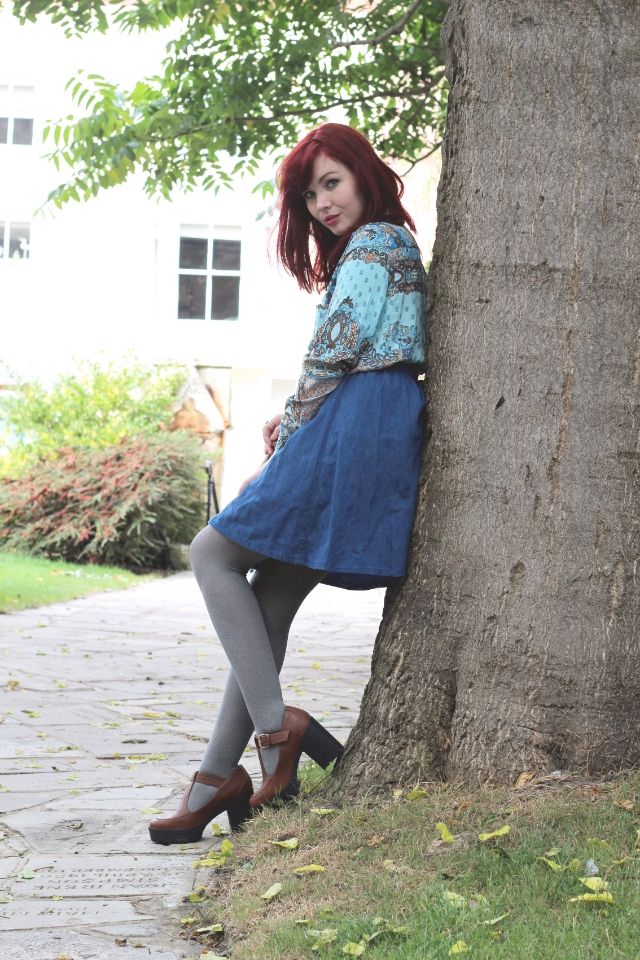 Shirt - Missguided
Skirt - Vintage
Tights - Dorothy Perkins
Shoes - River Island
Bag - Vintage