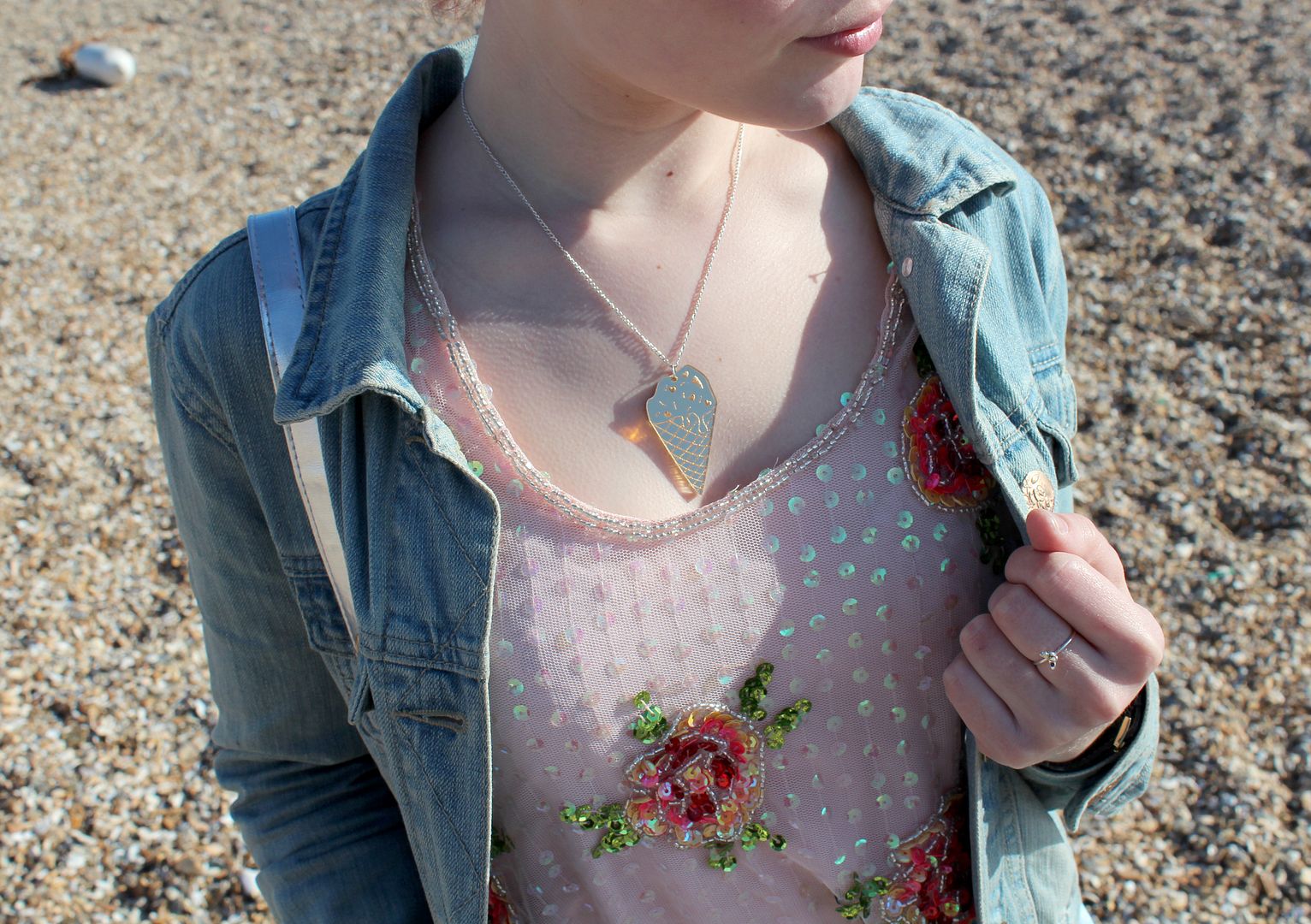 The sun is shining so much right now, it makes me incredibly uplifted. Living around the corner from the seaside is simply one of the best things ever. Now the sun is out and spring is in full swing I am fully making the most of it. I love going on walks on my own to have a think or taking my bike out along the coast. I also love strolls with my boyfriend, eating ice cream and chips and generally just enjoying the lovely breeze.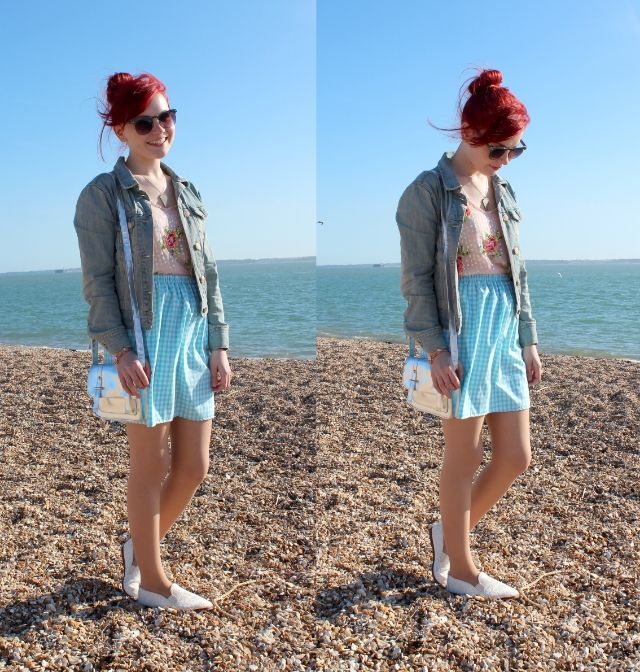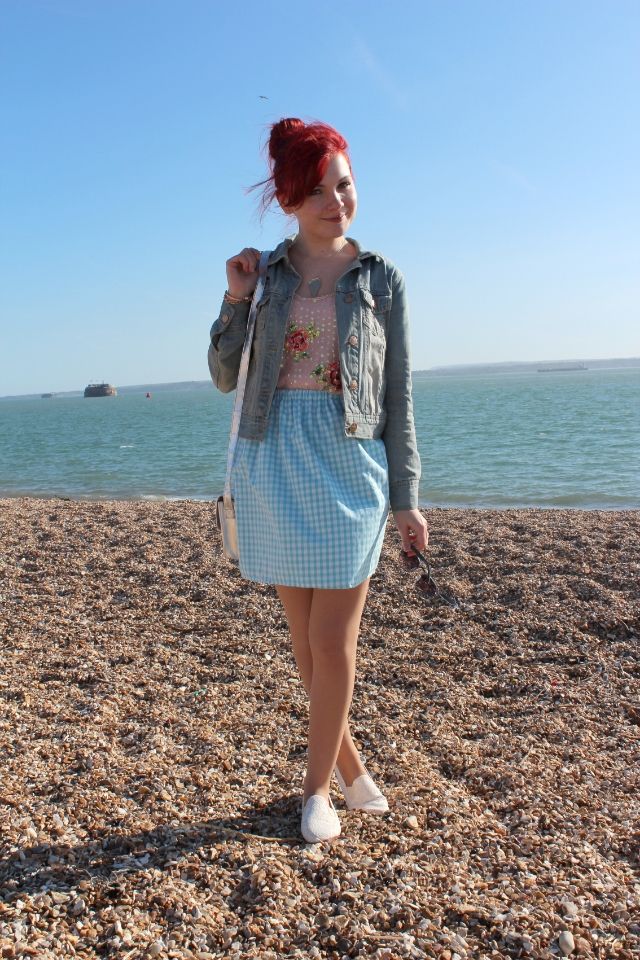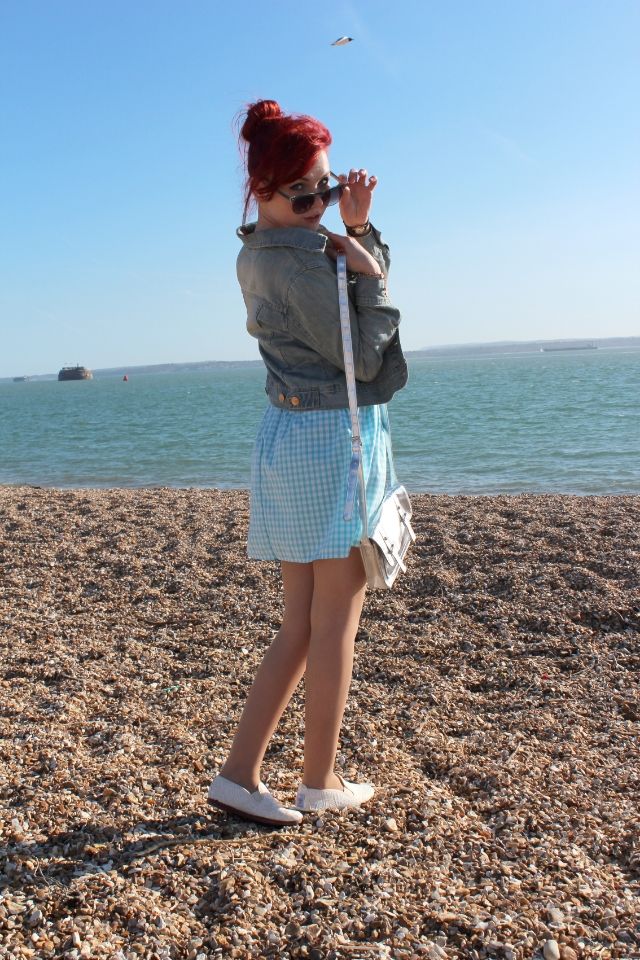 Denim Jacket - Primark (old)
Sequin Top - She Inside
Gingham Skirt - Handmade
Sunglasses - Primark
Ice cream necklace - Cat a Cake
Lace slip ons - Flossy
Silver Bag - Ebay
When it comes to dressing for this time of year I either wear layers and regret it or I don't wear enough! The perfect solution is definitely a denim jacket, I have had this one about 4 years now which is crazy! Once you have one, I think light denim is best, you can just wear it every year. This look screams seaside fun, the top is perhaps a little too dressy for daytime wear but it's just so pretty I decided to give it a shot in a more casual style. The blue gingham skirt is one I made myself and considering selling on Cameo Girl (my etsy store) so please comment and let me know if you would like that. It's going to be one of my spring/summer staples, I love how nostalgic it makes me feel from cute little school dresses! Lastly, the ice cream necklace is from Cat a Cake, seriously go check out the store, full of AMAZING jewellery that's perfect for summer and absolutely fun-tastic! (my new word)! haha. Thanks for reading.