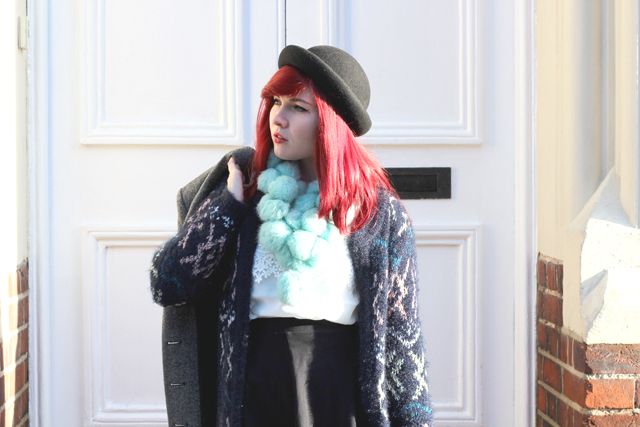 Lately, I have had a lot of time to think about things due to my long train travels to and from work. What I have been thinking about is how over the space of a year, so much can change! I feel like I have gone from post Uni student not really knowing what to do in life, to an actual woman. I never thought I would get that grown up feeling as I still love silly toys, stickers and girlie clothes, but I realize I do feel more grown up.
I may not look different on the outside but inside I have realized it's okay to out grow friends, it's okay to spend a lot of time on my own watching TV and not feel pressured to go out and most importantly it is okay to put yourself first sometimes. So many things have happened this year and I feel like I am finally content, so I just wanted to share with you so if you feel stuck in a situation or feel life has grown stagnant then so much can change when you don't expect it too.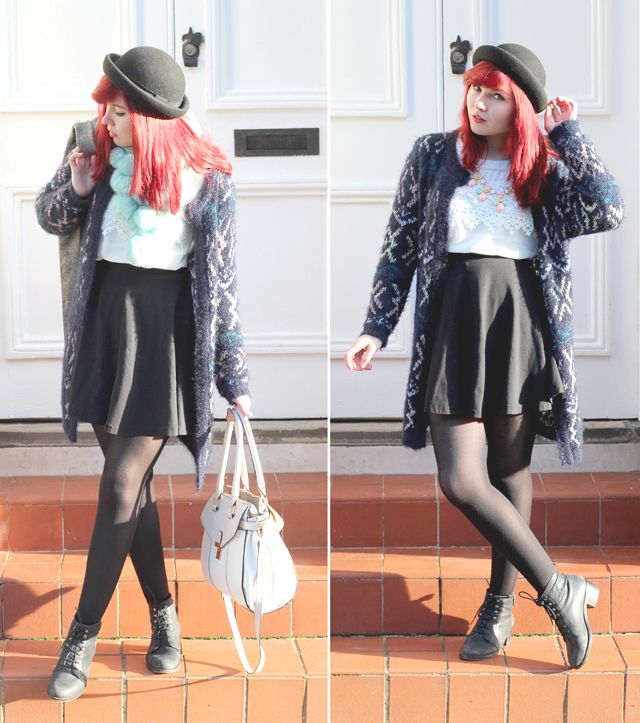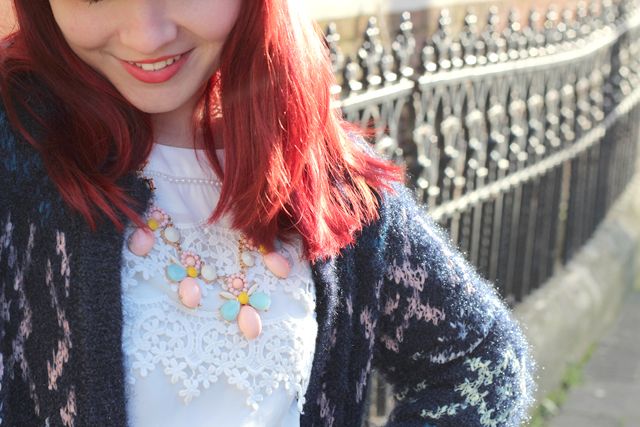 Navy & Coloured Cardie - Chicwish
Lace & Pearl Blouse - Chicwish
Skater Skirt - Topshop
Grey Coat - Thrifted
Pompom scarf - Chicwish
Necklace - A Midnight Wonderland
Hat - Urban Outfitters
Boots - Red or Dead
Obviously it wouldn't be a blog post from me without an outfit to go along with it. Here I feel like I'm dressing a good mix of smart and sweet, still with fun touches like the fluffy scarf. I am beginning to find my wardrobe a little stale and it needs refreshing. Maybe that's just because my lifestyle has changed now I commute to London. If anyone has any quirky web stores please link below. I love original clothing and often fall in love with everything on Chicwish!