Hey all, it's been over a week since I last posted on here, sorry about that! I wanted a small break just to catch my breath and do a few other things that I have put on the back burner. I have so many fresh blog ideas so expect lots of exciting content to come over the next few weeks!!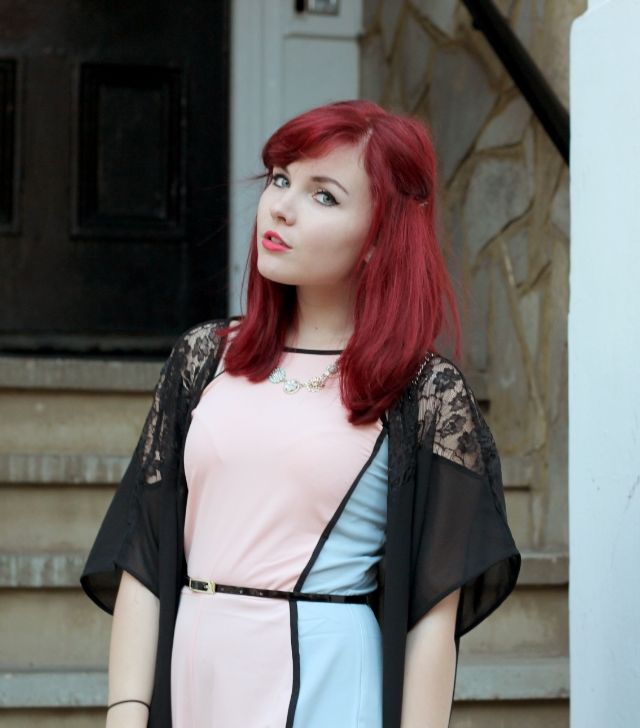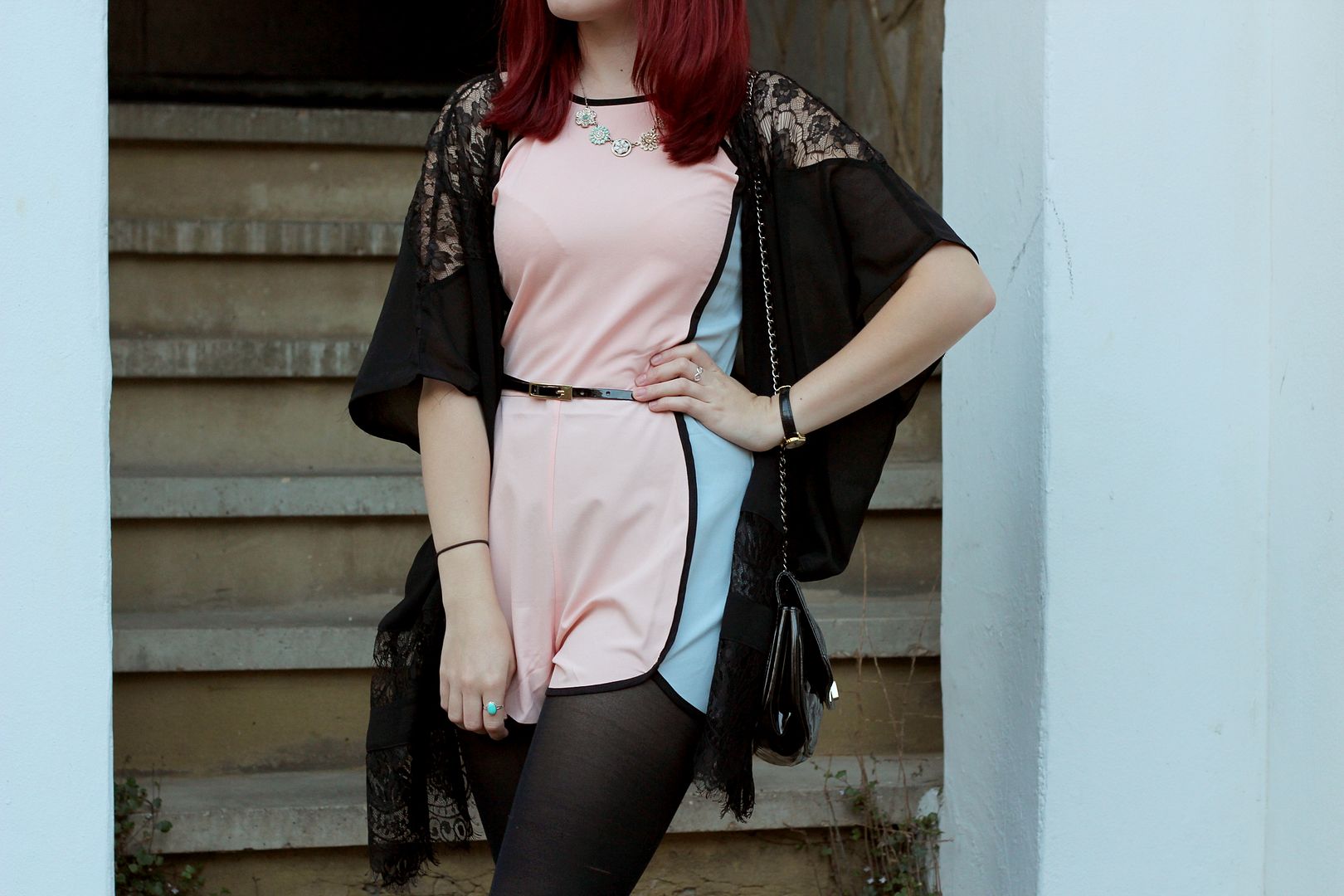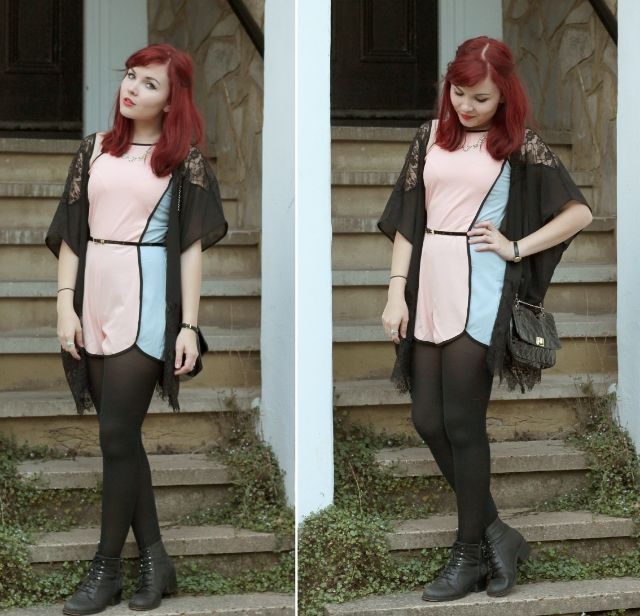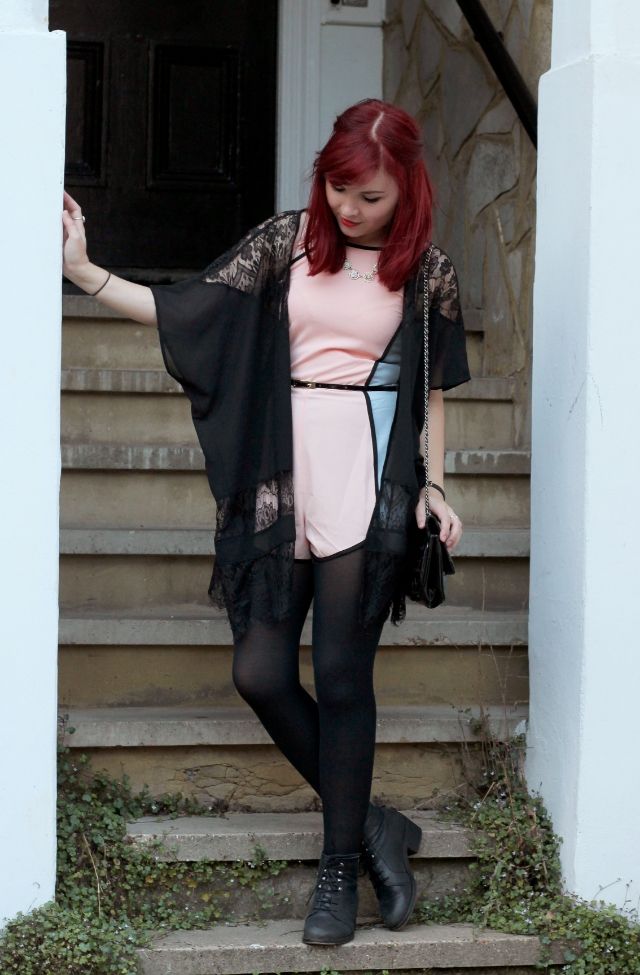 Pastel Playsuit - Missguided
Kimono - Missguided
Boots - Red or Dead London
Necklace - Accessorize
Today's post is a simple one but lets face it, less is more sometimes! I went out with a few girls from work and wore this perfect colour block playsuit from Missguided. Worn with tights it is a great transitional night look while it gets a bit colder. I wore the playsuit with this black lace kimono also from Missguided. I always go to Missguided when in need of a party outfit as they always have something amazing. The girls and I went for an amazing meal, with lots of laughing and chit chat as well as delicious cocktails. I perhaps had too many glasses of wine, but it was good to let my hair down and have fun after the last few stressful weeks.