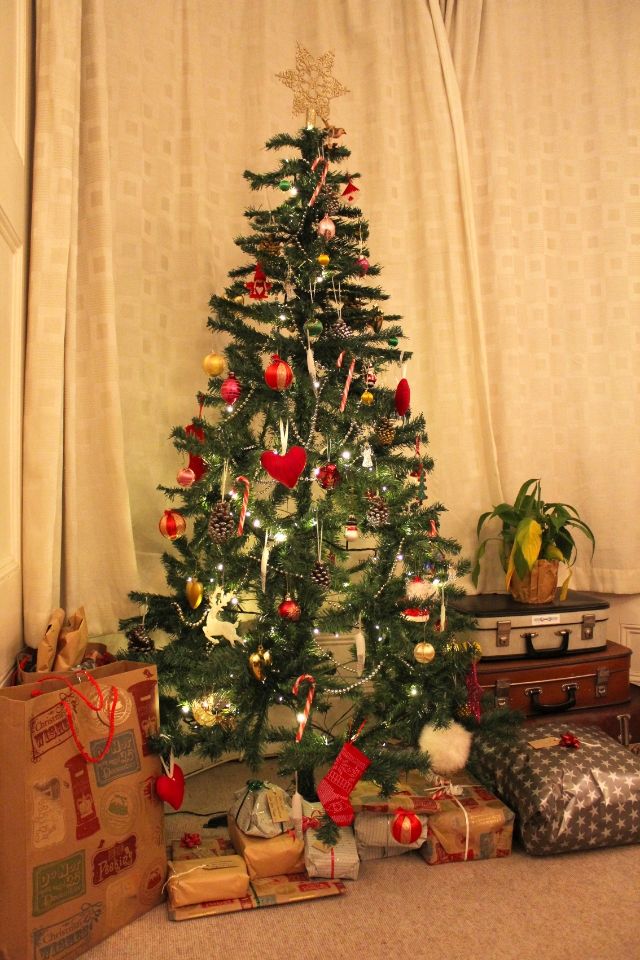 Christmas is drawing closer and for many that means many parties and events to go to! For me, I am working loads over Christmas so even with nights out I am going to be so tired. It will be about making the most of every moment off work. What makes working worthwhile this time of year though is the fab Christmas parties, for ours we spent the evening eating loads of food and having a laugh. It was lovely to get dressed up and feel Chrsitmassy as a team and it meant I got to wear the amazing dress, perfect for the occasion.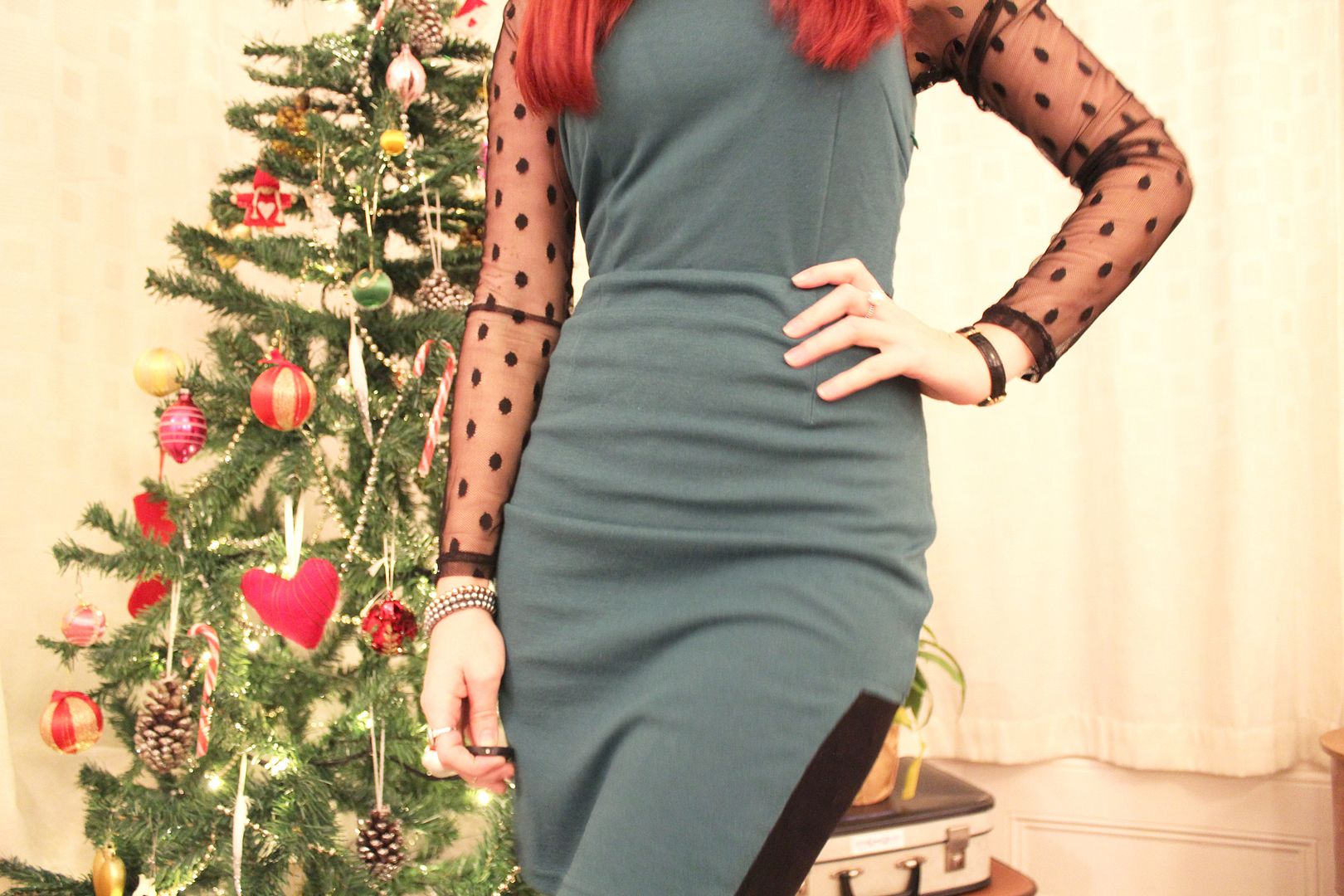 Green Body-Con Dress With Polka Dot Detail - Poppy Lux
Black Tights - Primark
Black Wedge Heels - New Look
Necklace - Rokii Shop
Fox Bag - (A present)
The dress is from Poppy Lux who I recently came across, they have beautiful clothing and the prices are really reasonable. The dress really stood out to me because of the colour and the polka dot details. I knew it would be a perfect evening and party dress for Christmas so got it especially for my work night out. When I first tried it on, I fell in love with the fit and the sleeves, its a dress I know I can get lots of wear out of and feel good in. The outfit overall didn't need much sprucing up as the dress was enough, however a few finishing touches were added.