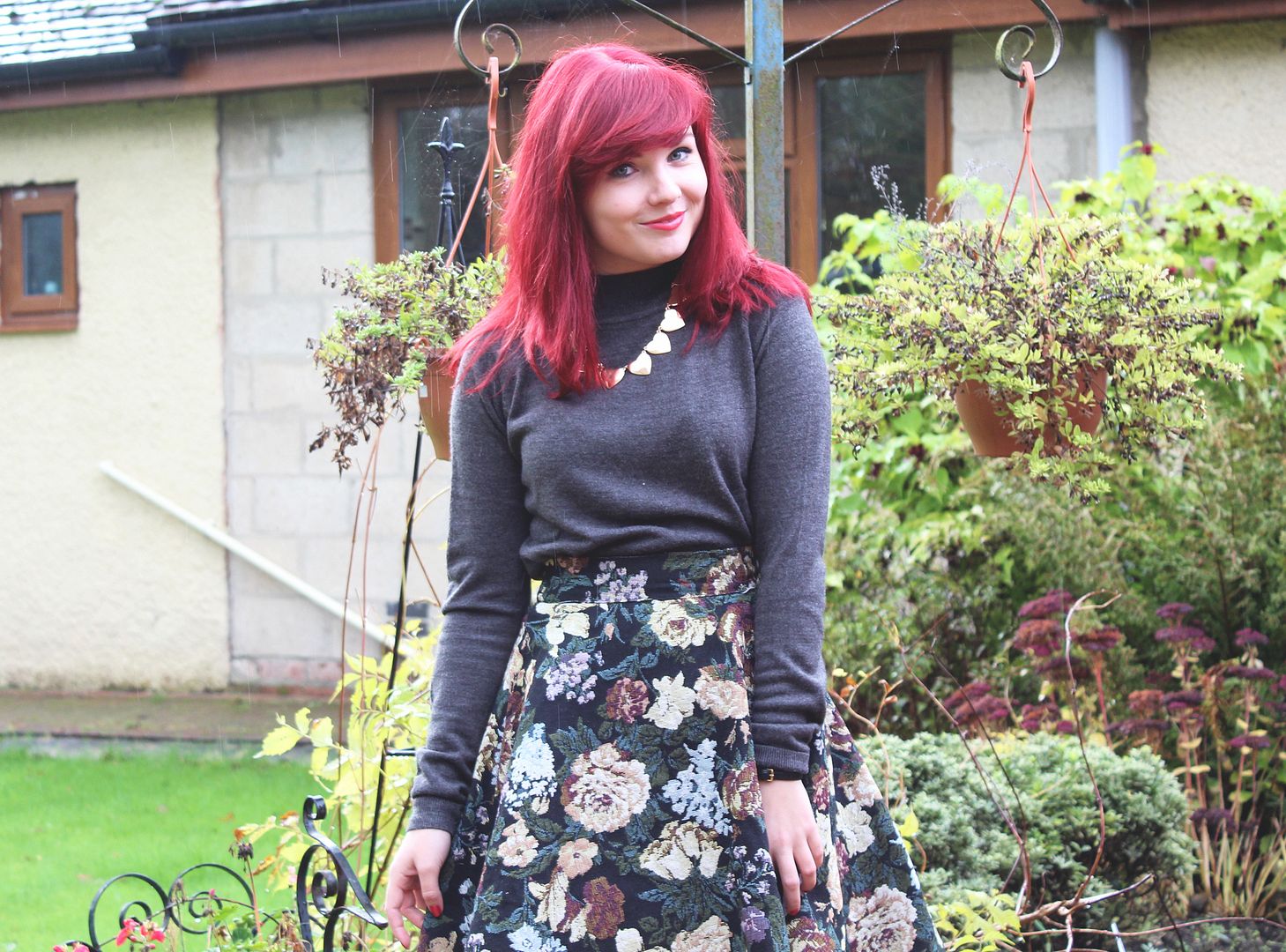 If you didn't already know, I am going to be an auntie soon! Come January our first little baby is coming to the family, meaning my parents will be grandparents, my siblings and I aunties and uncle and of course my beautiful sister a mum!! I can't believe it. My mum and I planned a baby shower for all Ashleigh's friends and family so we could all celebrate as well as play funny games, eat and talk all things baby! It was lovely to share the day with everyone and see my sister so glowing and healthy ready to be a new mum.
For the day I did most of the creative decoration and my favourite thing was putting together a photobooth! It went down very well and everyone got snap happy with funny props and poses. Below are a few of my favourites!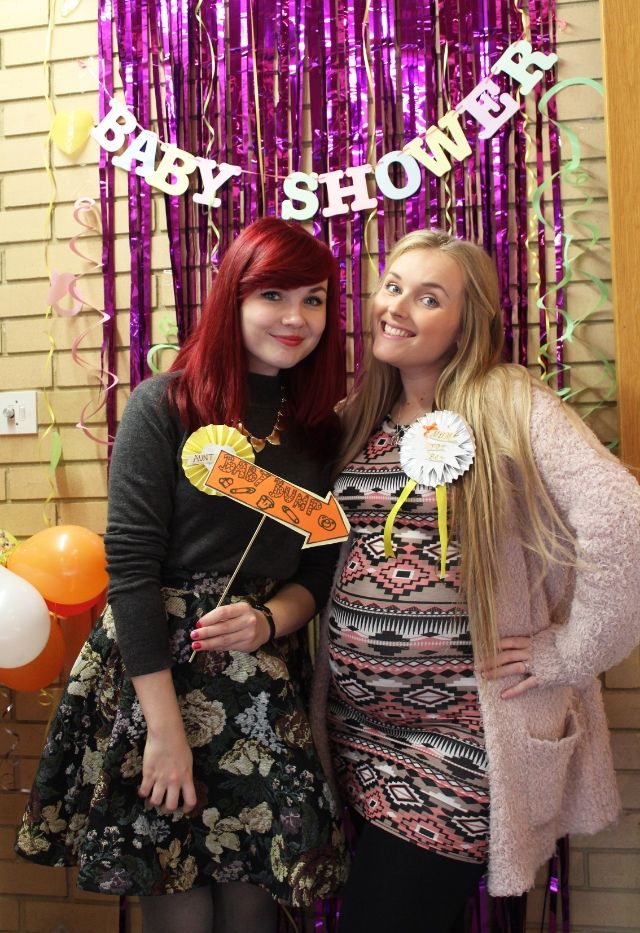 For the day I wanted to wear something pretty but not too dressy. I chose my new tapestry full skirt from Chicwish, which is adorable at above knee length. Lately I have been a bit obsessed with styling a roll neck jumper under pinafores or like this, with a pretty skirt. It's one of my go to looks this winter. I put on my trusty Topshop boots, grey tights and a pretty necklace and I was good to go.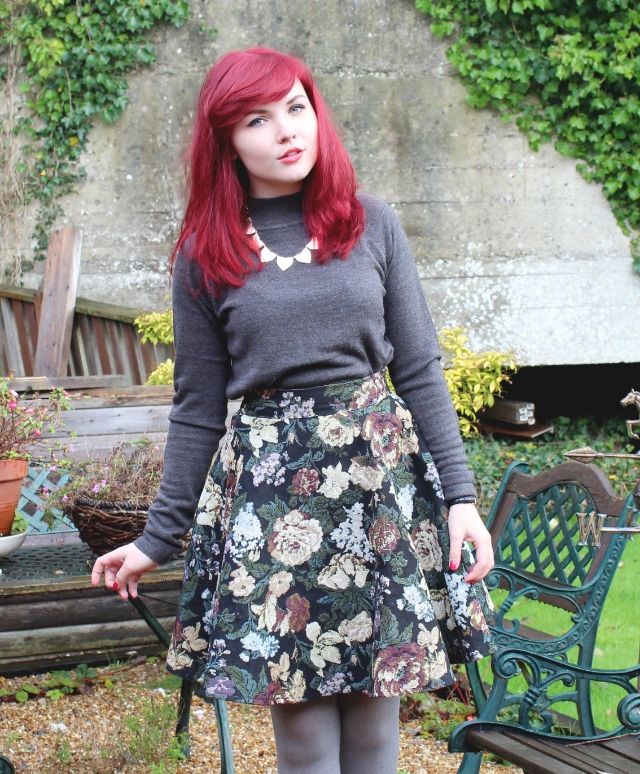 Jumper - Primark
Skirt - Chicwish
Tights - Dorothy Perkins
Boots - Topshoop
Necklace - Primark