Before heading home for Christmas and visiting family I wanted to enjoy the festivities in London, as there is always loads to do. That is why I decided to share a post on a hotel stay and a day out that would be great for this time of year, especially if you wanted to treat a girlfriend, boyfriend, parents or anyone. I will be sharing two posts of this kind so hopefully they will inspire you to do something fun and make some great memories, so keep reading to see my trip to Winter Wonderland and the perfect hotel to stay in.
Hotel Stay:

Choosing somewhere to stay in London can seem like finding a needle in a haystack! The issue here is all down to budget, style, location and mood of your trip, so it's easy to see why choosing and booking a hotel can be a strenuous task and easy to stick to the same places once you find a gooden'. However CitizenM is a great choice because it offers 192 luxury rooms that are stylish and affordable, especially the London Bankside location. It is extremely central and great for getting around on the Tube and pretty much anywhere. You can read customer reviews here if you like to see what others have had to say, and see the hashtag #citizenMLondon on Instagram for visitors photos. There is free Wifi, 24/7 food facilities, free movies and living room spaces to lounge in so you can feel right at home, so it's definitely worth checking out if you are booking a stay soon.
Christmas Outing: WINTER WONDERLAND!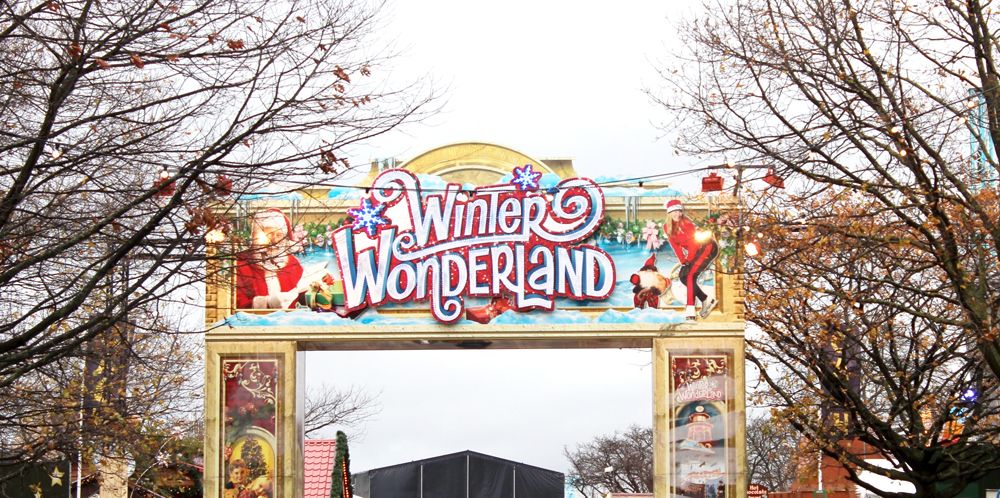 I know most of you have probably already experienced and heard of Winter Wonderland but it's such a fantastic place to visit for the ultimate Christmas experience. It is based in Hyde Park which is super easy to get to from CitizenM, North bound on the Victoria Line to Green Park, then the Piccadilly Line to Knightsbridge.
It is free to enter the park and walk around but costs to participate in the majority of activities. You can go outdoor iceskating, watch circus shows, go on the giant wheel, drink hot chocolate, drink in a bar of ice, browse festive markets, go on loads of cool rides or enter the Magical Ice Kingdom, there really is something for everyone. My favourite thing was going on the big wheel with Chris and seeing the view of the park and London, it was incredible. We also went ice skating which made us so tired but we were fine after some sugary hot donuts (yum)! It's a great day out and I highly recommend it.