It's the first week of December meaning we are all considering what to get people for Christmas! This year I haven't asked for anything in particular but I wanted to share a few of my favourite things right now in different price ranges that would be great for friends, mothers or anyone in between. As I have lots of fun and awesome ideas, I have decided to break my gift guide into two parts, this being the first. So I hope you can take away lots of ideas and new brands to look at.
1. Splash the cash: This option is for those with a few more pennies to spend than average but admittedly it is rather lovely. If you know anyone with an iPad or iPad mini (like me) then this gift is a great idea!! Filofax do some amazing cases and this one has been reduced from £135, to now only £67.50 which for the quality is incredible. I like the added note book as well so when I use it for meetings or blog work on the go I can stay organised. It also looks super stylish in my handbag and sits perfectly when watching netflix in bed, perfect!
2. The friend always on the go: This present is definitely for girls on the go living fast lives but always wanting to look good (I.E blogger or work babes travelling to events and to meetings, this is for you)!! I will be doing a blog post soon on these bad boys, but oh my gosh I had to include in this gift guide. The Glamoriser is a cordless hair straightener that you charge for 3-4 hours and can take anywhere with you to use any time. I tried them out on the train for the first time the other day and was so impressed at the heat and quality. Great present for festival goers and beauty addicts.
3. The quirky gift: I have featured this brand on my blog previously and cannot say enough great things about them. I have got my friends and family members lusting after the designs from Vendula London and recently got this new one, the George pub!! Their bags are so quirky and have the most delicate and amusing details that make them that much more unique and great quality. 100% worth every penny and whoever will receive one is sure to have a smile on their face and want to share the brand with everyone they know!!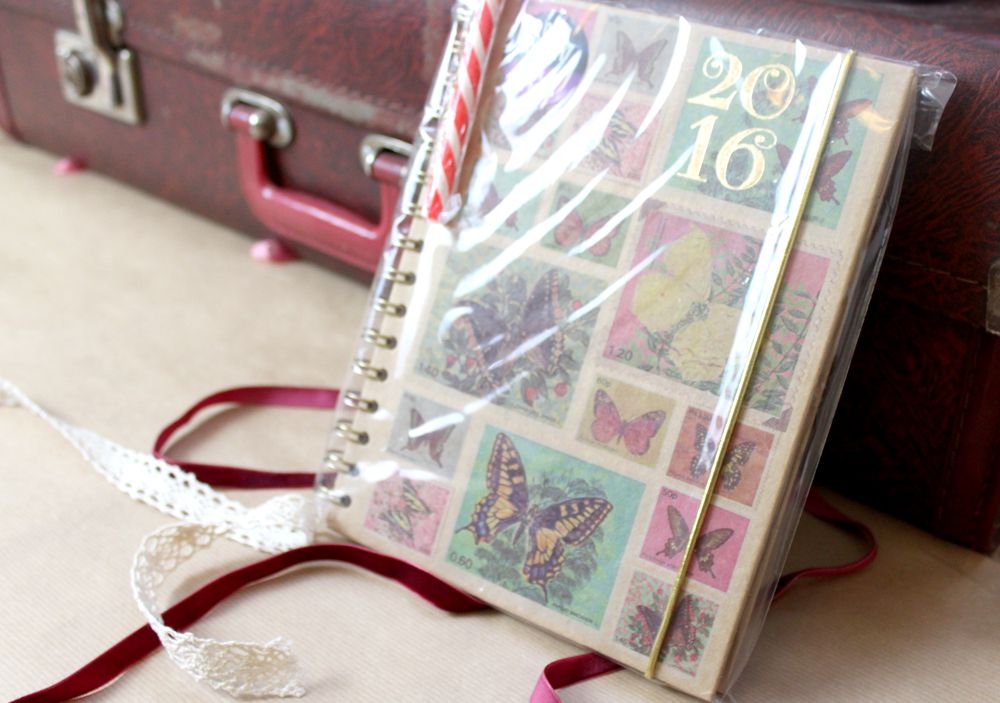 4. The new years resolution gift: I absolutely love getting a new diary each year and of course, my favourite shop Paperchase have a huge variety or diaries, planners and organisers to choose from. This butterfly one is actually for my friend Adora, who I hope doesn't read this post! This is a great budget option between 5 and 15 pounds for friends needing a little help organising things or perhaps for students and people who generally love stationary. You can't really go wrong with a lovely diary to prepare you for the new year.
5. The budget beauty buy: This eyeshadow pallet from Super Drug, Revolution range is literally incredible. At only £4 it's a beauty steal and one I have been sharing with many on my Youtube channel and pretty much anyone who asks about my make up. This a great stocking filler or gift for a friend and they do the most amazing shades, this particular one with shades of golds and brown is my favourite and at £4 it's amazing.
6. The handmade gift: You may have seen my most recent DIY post with a handy idea to make a Christmas gift. I will be posting 2 more like this over the next couple of weeks and they are a great idea if you prefer to put more time and sentiment into your gifting. It definitely didn't stretch my budget either!
I hope you found these ideas inspirational, let me know in the comments if you get any of them and I'll hopefully see you soon with part 2!