A few weeks ago I created this Festival Mermaid Rave Bra for my wonderful friend Sophie Hannah Richardson, to take away to Dimensions festival. I filmed the process of making it and below is a video showing the steps I took to make it.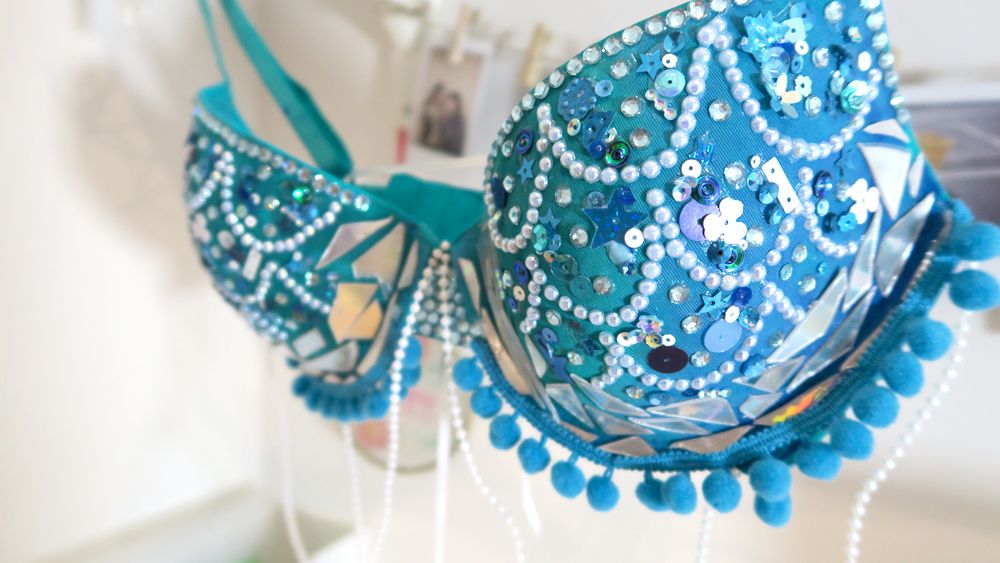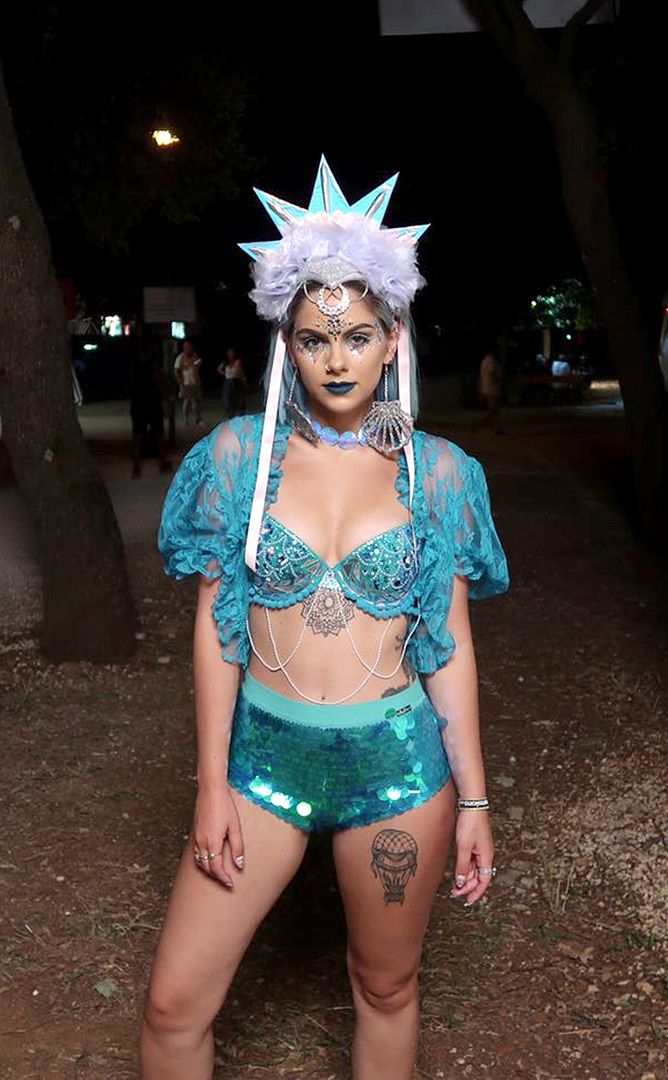 Festival Mermaid Rave Bra
As Sophie's usual look is highly adorned with glitter and bright colours I was inspired to make something for her trip to Croatia. Sophie is a real life mermaid, with blue hair and a fashion style to match. After looking on Pinterest (as per usual) I came across rave bras, and never knew they were a thing. There are so many beautiful varieties that I had to have a go myself, and hopefully you can too. If you don't want to make one then you can purchase a custom one like this on my Etsy store. If you fancy something fit for a mermaid or brightly coloured with lots of sequins, then I'd love to make it. They are perfect for parties, festivals and costumes and look so unique when personally made.
Let me know in the comments what you think and if you have recommendations for my next DIY. I would love to see if you have a go at making one with the hashtag #PaigeJoannaDIY
xxx