Surely I can't be the only one who is dreaming the days away now until Spring. The cold, grey sludgy weather is really starting to wear on me. One thing that helps though is transitioning into Spring clothing, and this outfit really shows this off. Joules have just launched their new rainwear for Spring and I am in love with all the bright colours and floral prints, brightening those dreary days.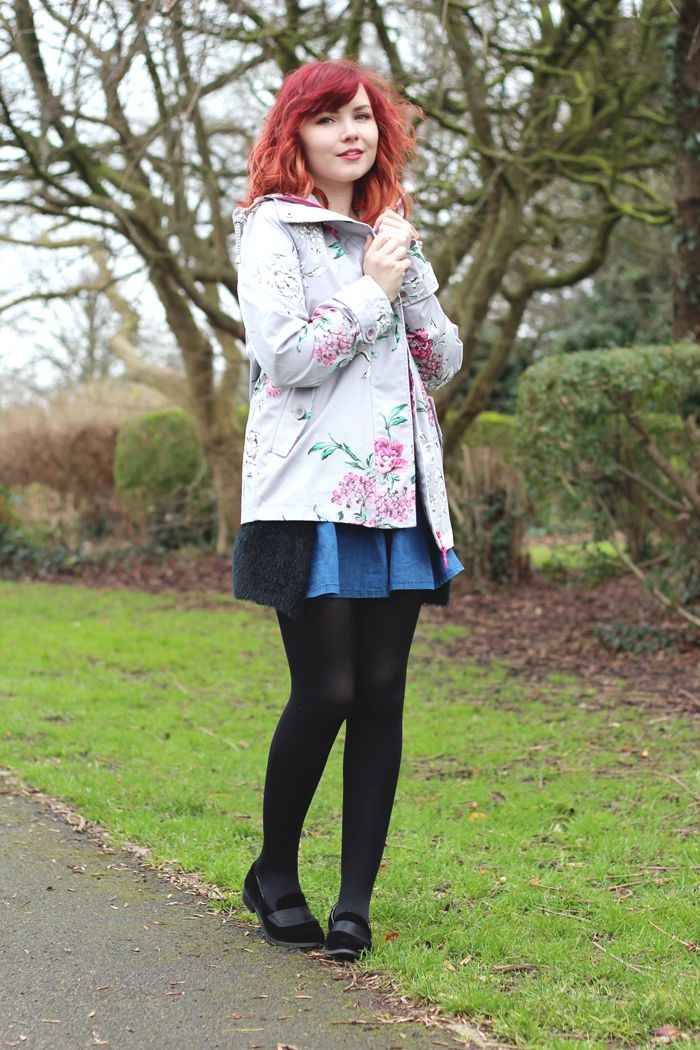 Sundays are the best for going out and taking a brisk walk, no matter what the weather. Usually when I go home to Portsmouth for the weekend, I take my families dogs for a walk (Every family member has a dog pretty much)! It is great to get out and enjoy the fresh air away from London, even if it is raining. The best thing about wearing a Joules raincoat is that it's extremely light weight yet still feels warm, even this cold time of year over a warm cardie. They are completely shower proof, I know because I have another Joules coat that I featured here, so know from experience. This floral design one is no different and in fact feels even better quality than the last one I got, as it's lines with a really soft stripe cotton. As you may notice from the photos they don't skimp on details and great finishes, so they are worth the money. Lastly, the design is so refreshing when wearing boring and dark clothing all winter, it just means me even more excited for spring to bloom.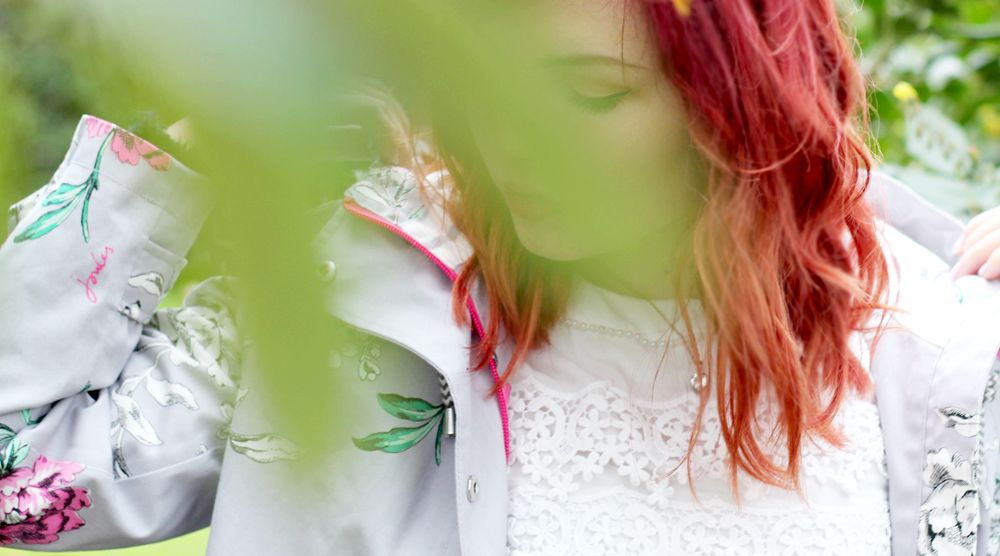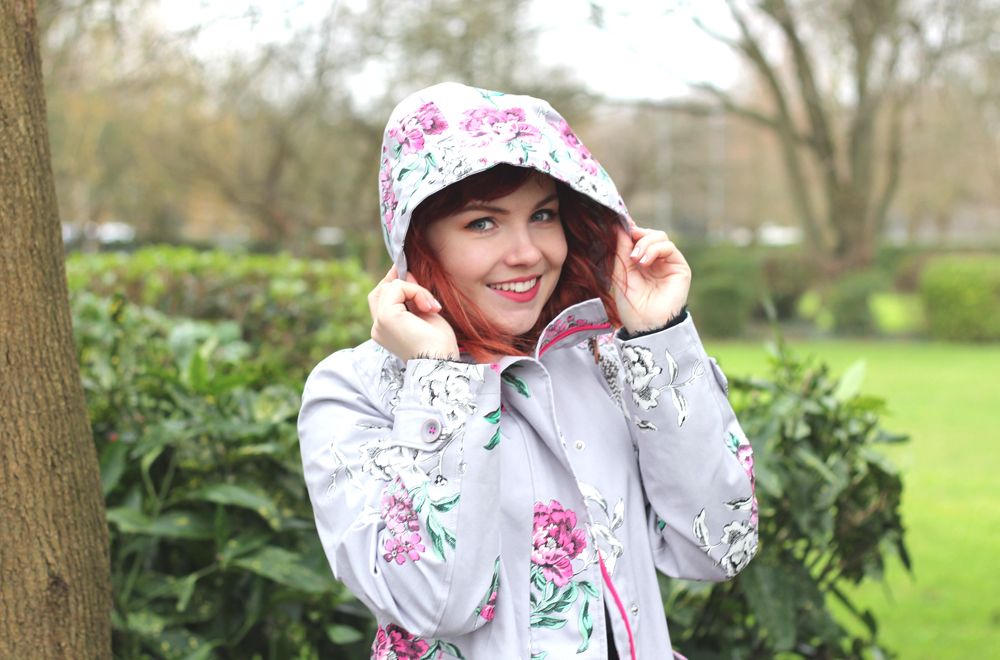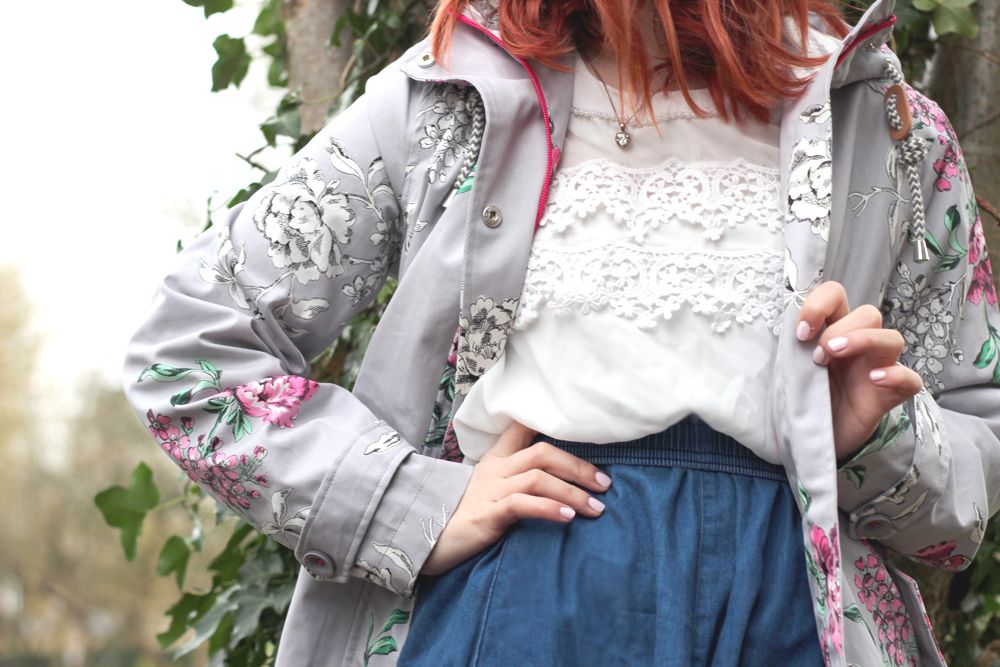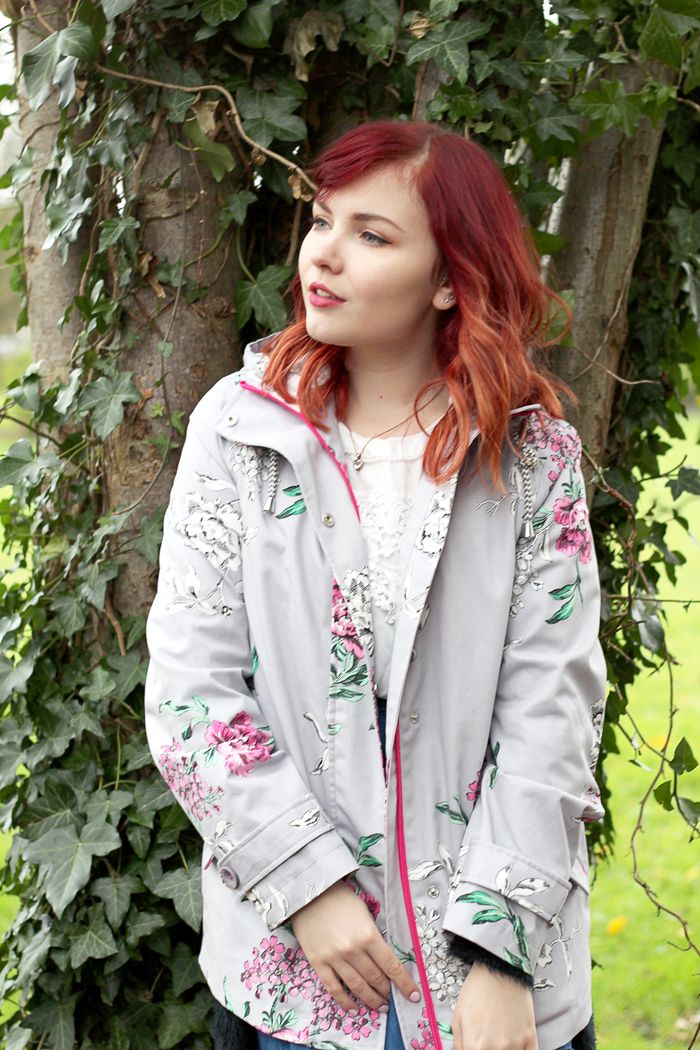 The rest of the outfit is fairly simple as the coat does the talking! I combined a vintage denim skirt, white lace blouse, black cardie, tights and velvet shoes (definitely not rain appropriate but they look cute). This is a great Sunday look when you want the best of dressing casual but still looking nice enough to pop out in the rain.
White Blouse – Chicwish
Denim Skirt – Vintage
Black Cardie – SheInside
Shoes – Topshop