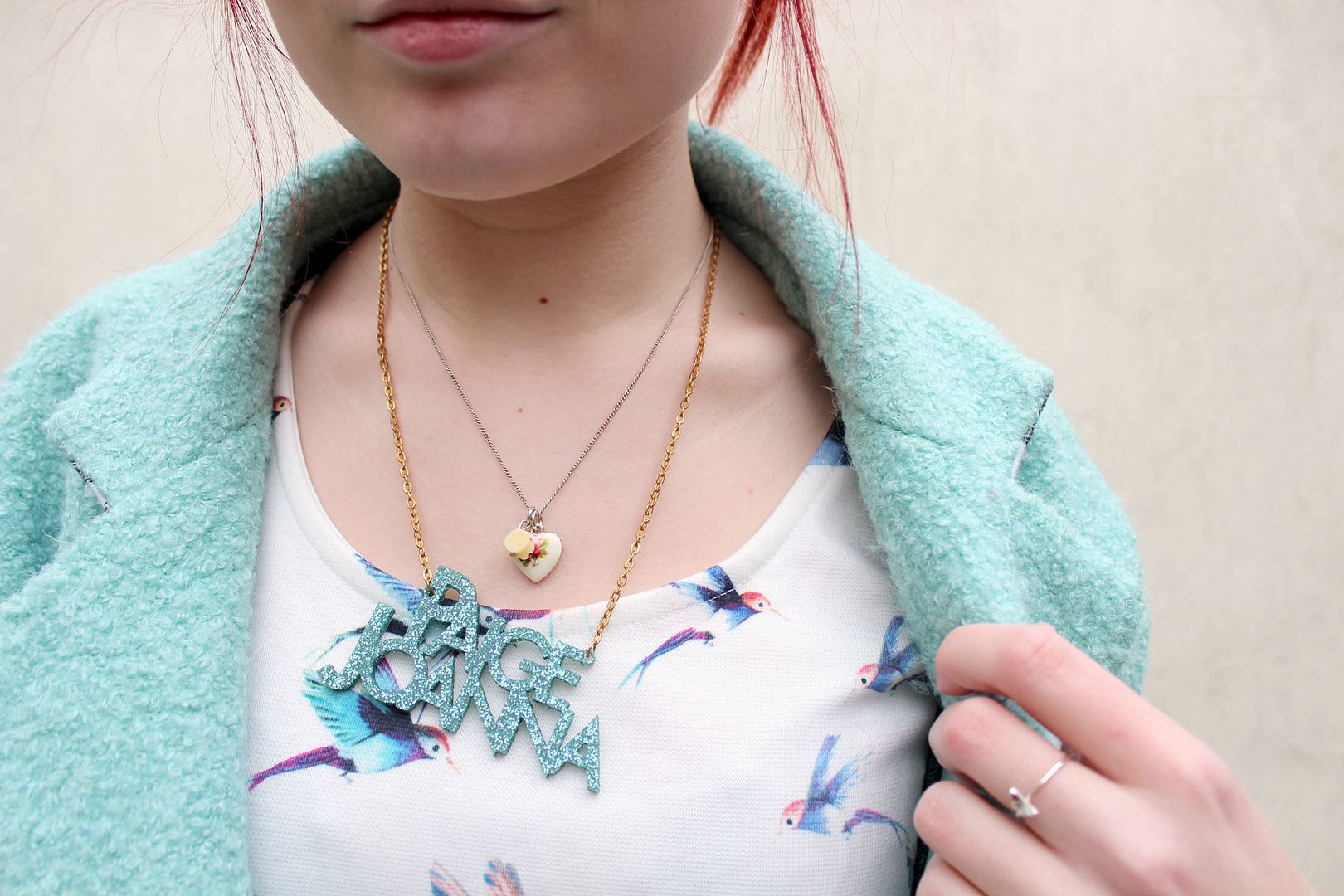 If there is one thing I know I can by hypocritical about it is when I get tired (or bored) of seeing the same styles on everyone but then don't actually try new things myself, I am the worst for this!! So I considered it while styling this blog post look, and it occurred to me that any one can achieve a slight 'out of comfort zone' feeling with the smallest of item, including accessories. So, that being said I think it's good to start small, for me it is better to do it this way. I can't quite shake off all my pastels and pretty prints, as that would be craziness but I think just trying things we maybe love (or loved a while ago) and never got to wear because perhaps we didn't have the confidence or it just didn't fit into our everyday 20% of wardrobe we seem to all linger too.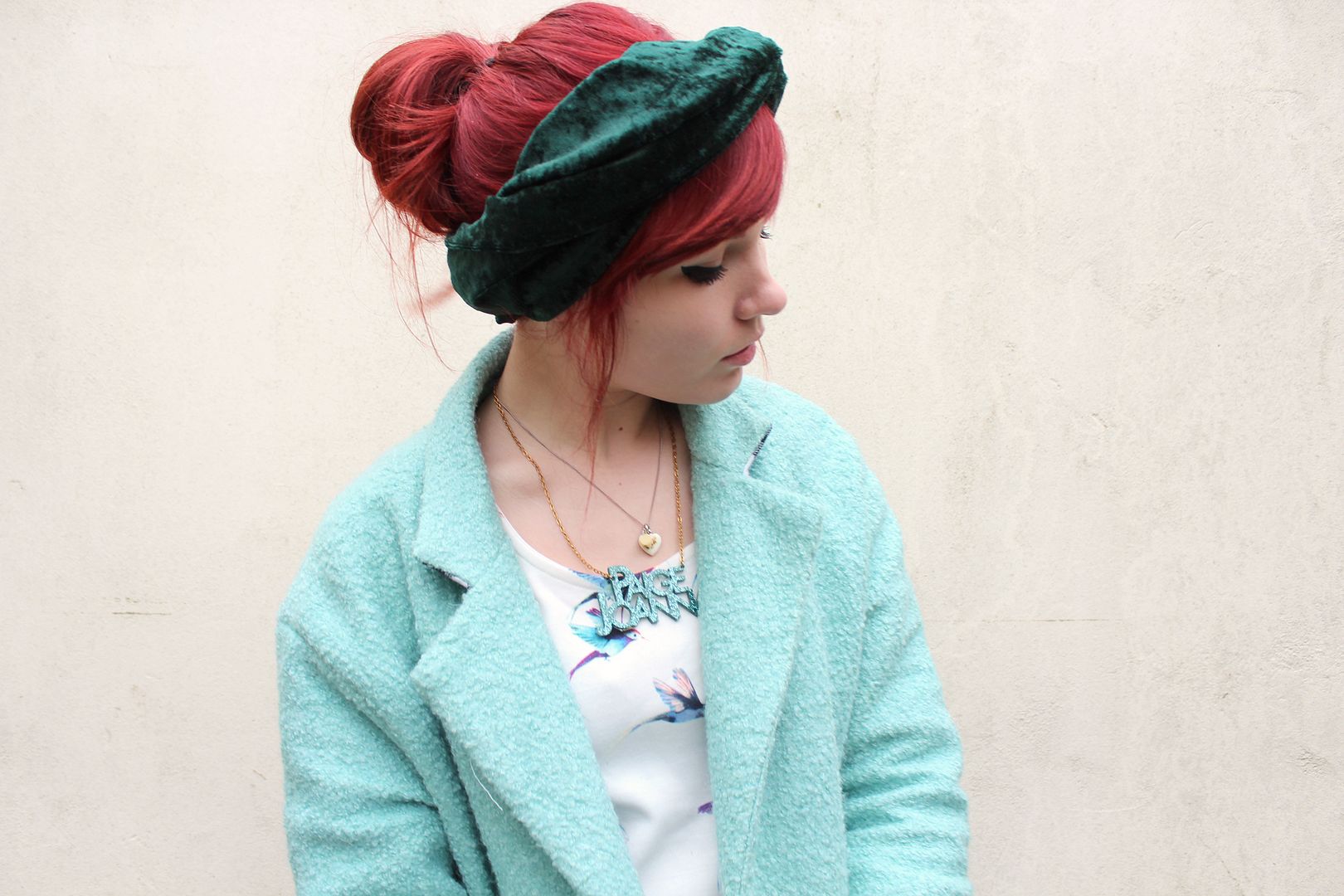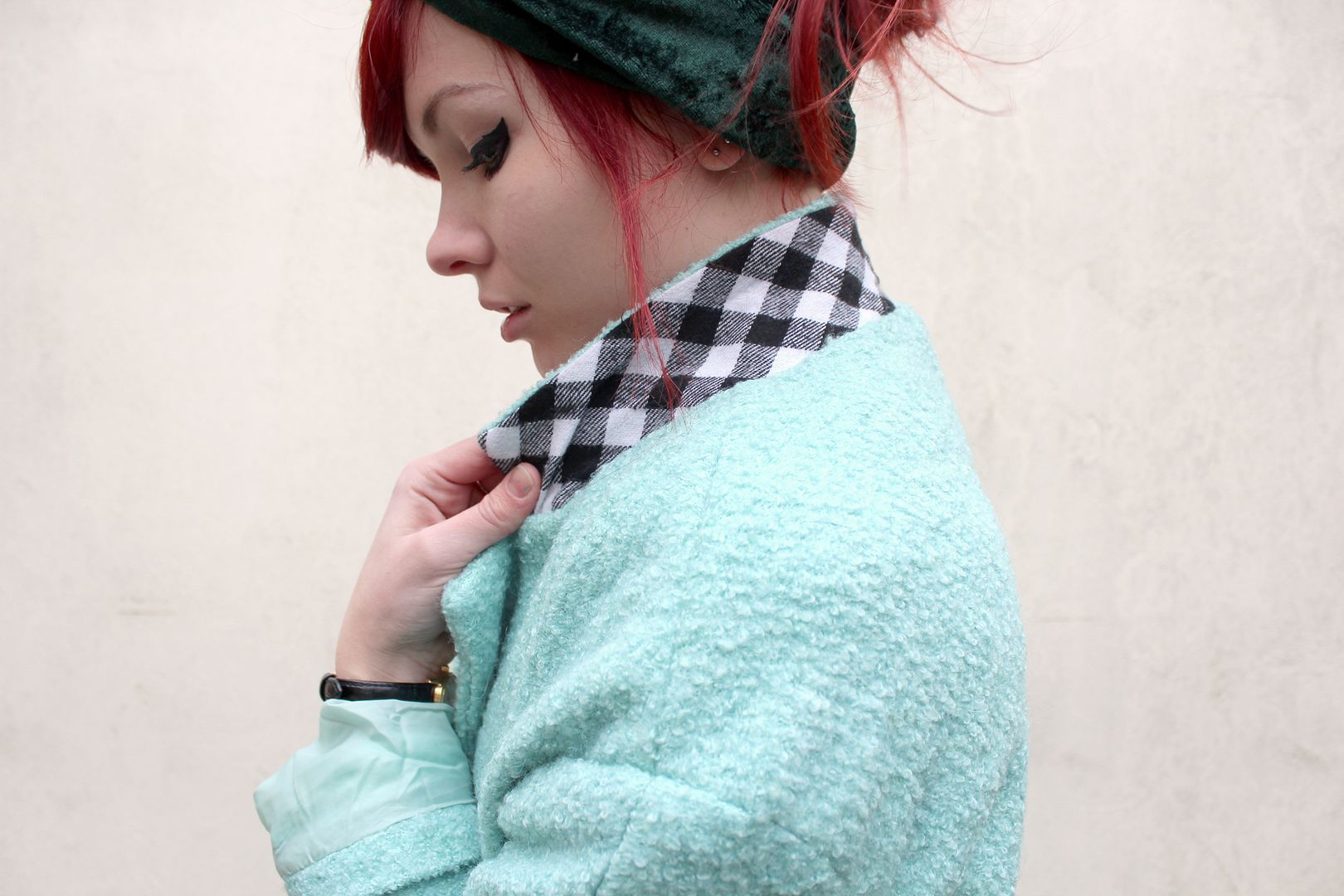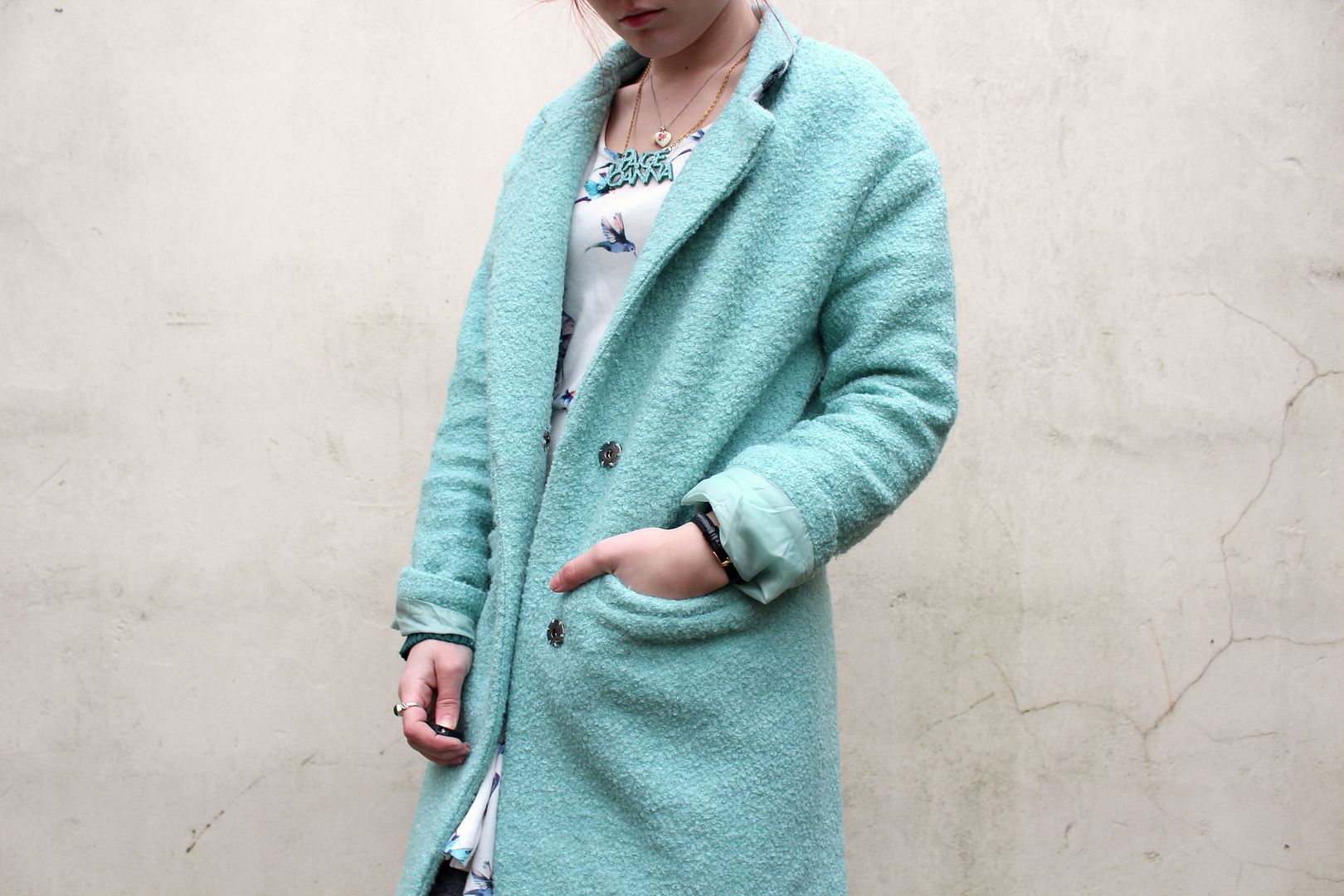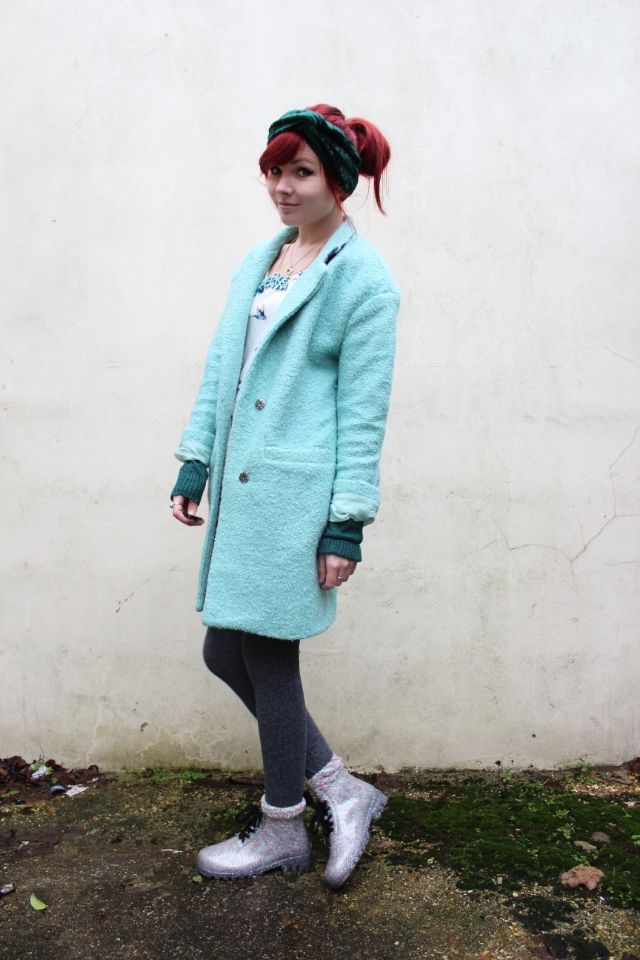 Mint green coat – She Inside
Swallow Dress – Chicwish
Green Cardie – H&M
Grey Tights – Primark
Glitter Wellies – Schuh
Paige Joanna Necklace – Chelsea Doll
Velvet Turban – Crown and Glory
This outfit is still my sort of everyday styling, but I did try to add a few quirky differences. The velvet turban is obviously the main item I am talking about when I say out of my comfort zone. It is from Crown and Glory and as much as I love it (and have had it since last winter) It has been one of those items staring at me waiting to be worn. I don't really suit it with my hair down because of my side fringe, so when having a bad hair day I decided to whip my hair up and chuck it on and it simple worked. Well, I think it looks better on my head here then it has on other occasions lets put it that way, you can tell me if you think other wise!! So my outfit is my normal girly attire, mixing a sweet print of the swallow dress and new mint green coat, From Chicwish and She Inside. To tie in the colours I went for my emerald cardie to match the velvet turban and compliment the bird pattern. Overall a very 'green' coloured look, think I am slightly obsessed with mint green but I can't say this will stop, as you may have already noticed in the last few posts. I think what I am trying to say here is, if you are like me and get a bit bored of the same styles and things and fancy a change then why not just try out those items you have left the tags on or brought on a whim because you loved it and haven't worn it yet, just DO IT GUYS. We all need a style kick up the bum sometimes, trust me, I do more than most as my pajamas have become the highlight of my working day.