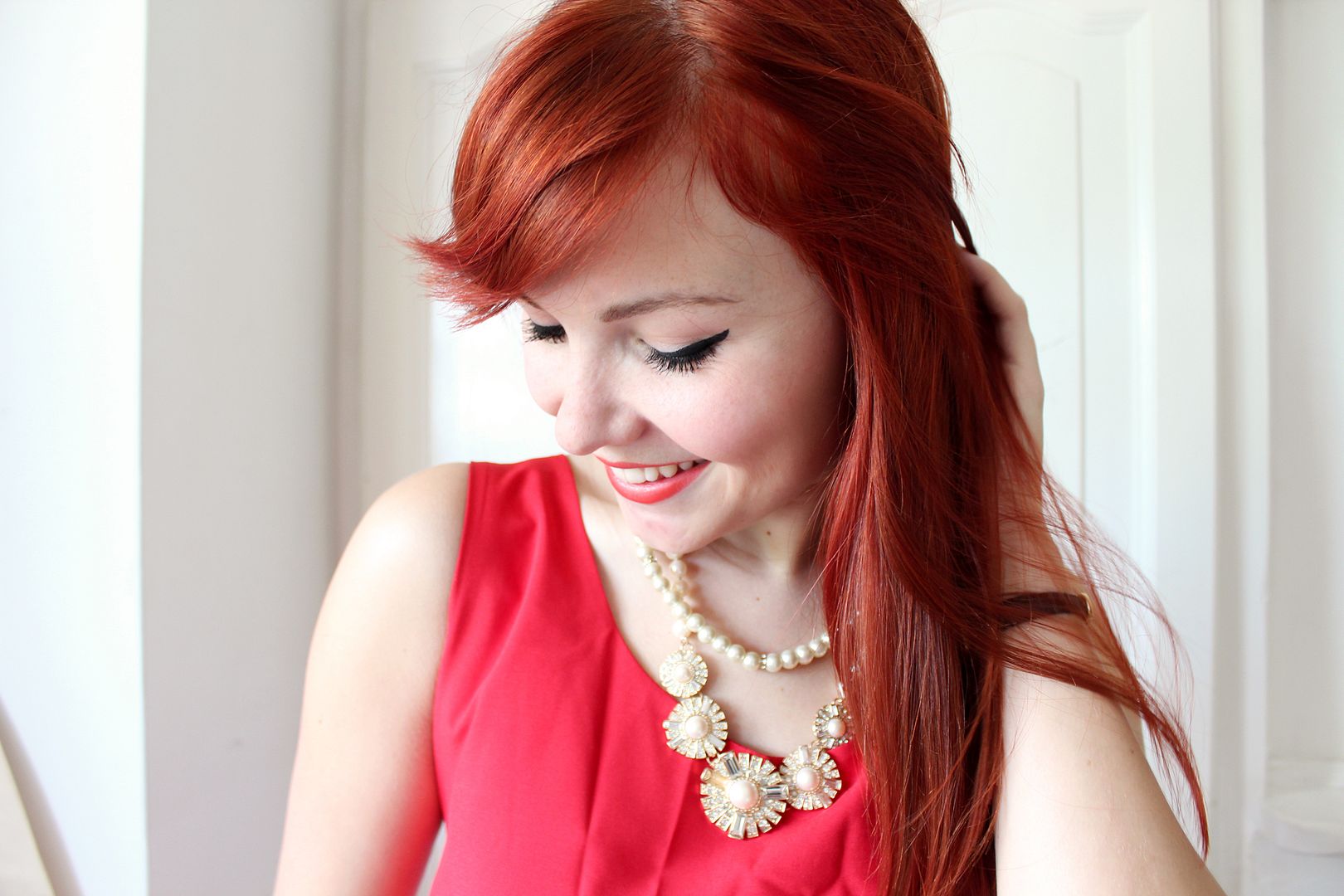 Hello everyone, sorry it has been a while. For some reason I keep getting caught up in other things and don't seem to get a spare hour or so to sit down and blog! But I am here now and it's nice to relax. Most of my days, as you know are spent looking at clothing stores and browsing online at various places. Lately as I have started selling things on my Etsy store, I often browse there as well for pretty dresses or items. So when I came across a shop called Love Melody Clothing, I instantly fell in love. Usually Etsy can be quite hit and miss, but not this lovely store!! Each dress had my name on it and everything (and I mean everything) I could have worn happily. To my delight the shop owner responded to a message of mine asking if I would like to be sent something and of course I was giddy with excitement.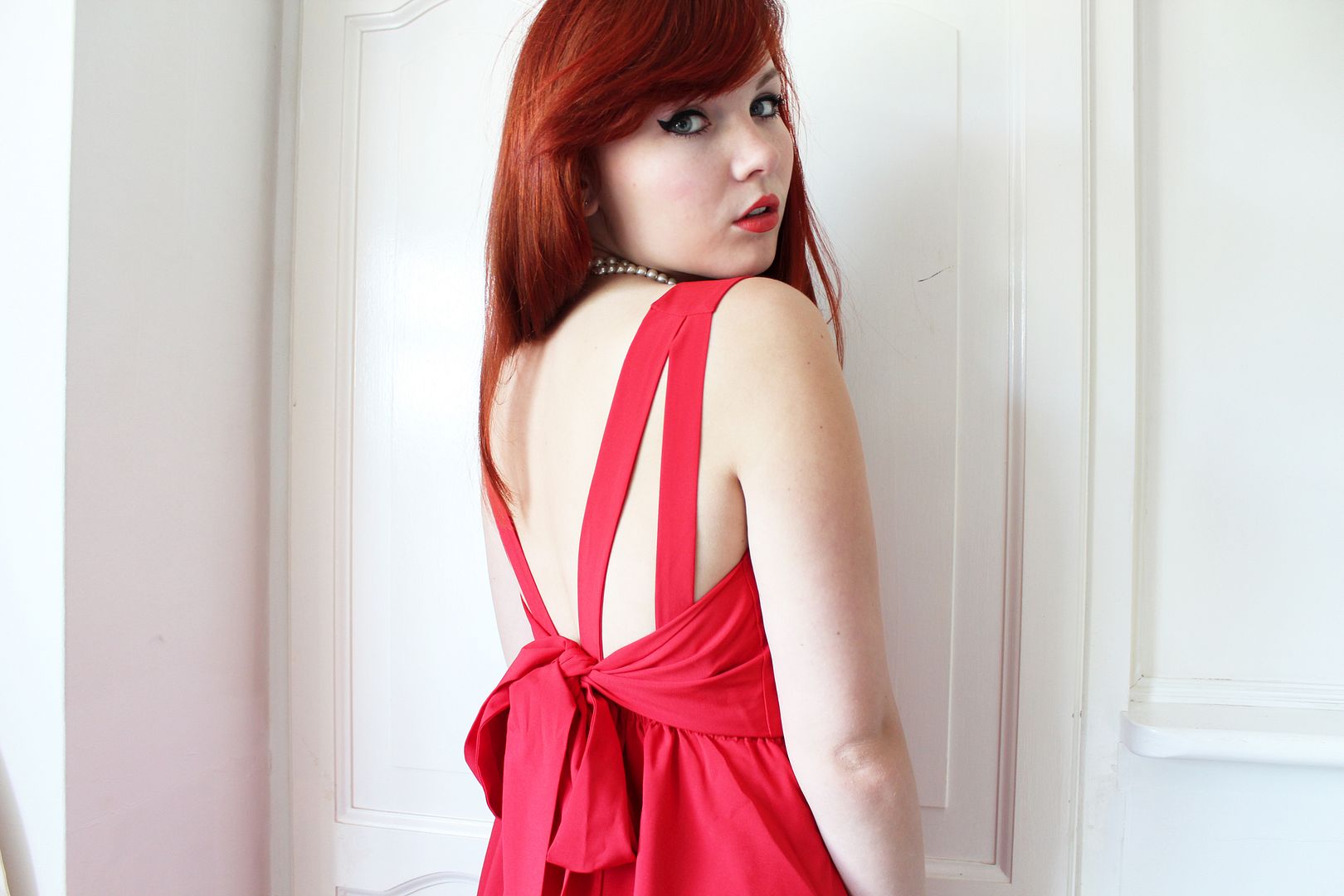 Go take a look at her shop and you will see why!
I got this really pretty red dress with bow detail at the back, fairly plain and easy to accessorize. I love the fit and shape though, that's what won me over. Love Melody have a lot of dresses in this style in every colour you can think of and also cute printed fabric as well. The red is obviously as lovely as all the others, however I probably would have gone for a green or something clashing to my hair. But considering I don't own pretty much any red items of clothing this dress was very welcome.
Red Dress with back detail – Etsy, Love Melody Clothing
Flatforms – Asda
Necklace – Chicwish