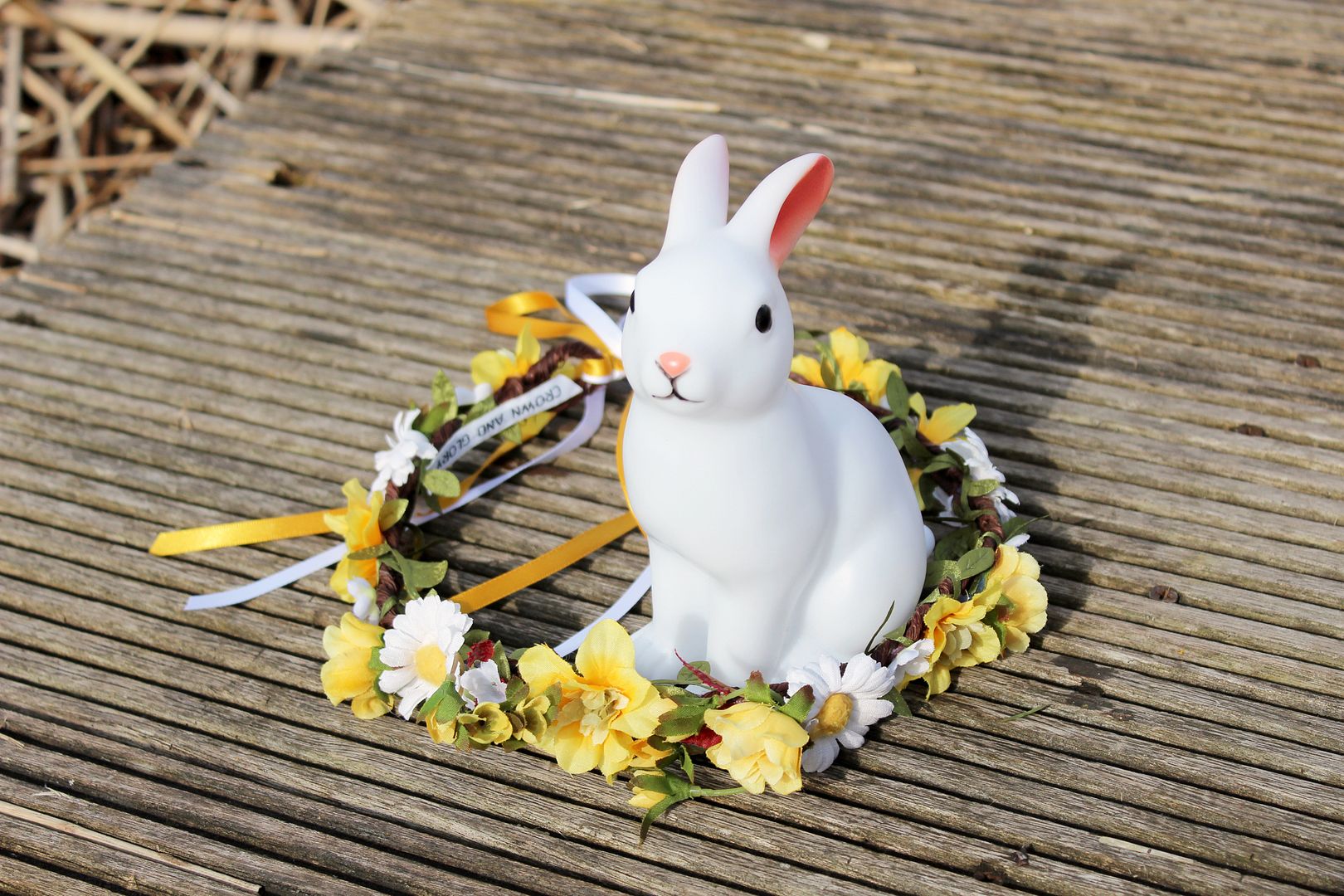 Today I ventured out into the sunshine, and to my surprise it was warm enough to wear a light jacket. The sun rays were warm on my skin and as I walked to my local pond/lake I felt a lot happier than I have been in previous weeks. I should have been working at home but a part of me just wanted to go out and play like I used to as a child. I miss that, when calling for your friends in spring after months of cold winter nights indoors. Getting scooters out from the shed again all rusty but ready for another summer. The smell of fresh grass, even if it does effect my sinuses (sniff, sniff).
So anyway, I did end up just going on a little walk, mainly to take some photos in the sunshine. It was nice to get out and I ended up just sitting on one of the fishing docks stocking up the fresh spring sunshine. It was nice to clear my mind.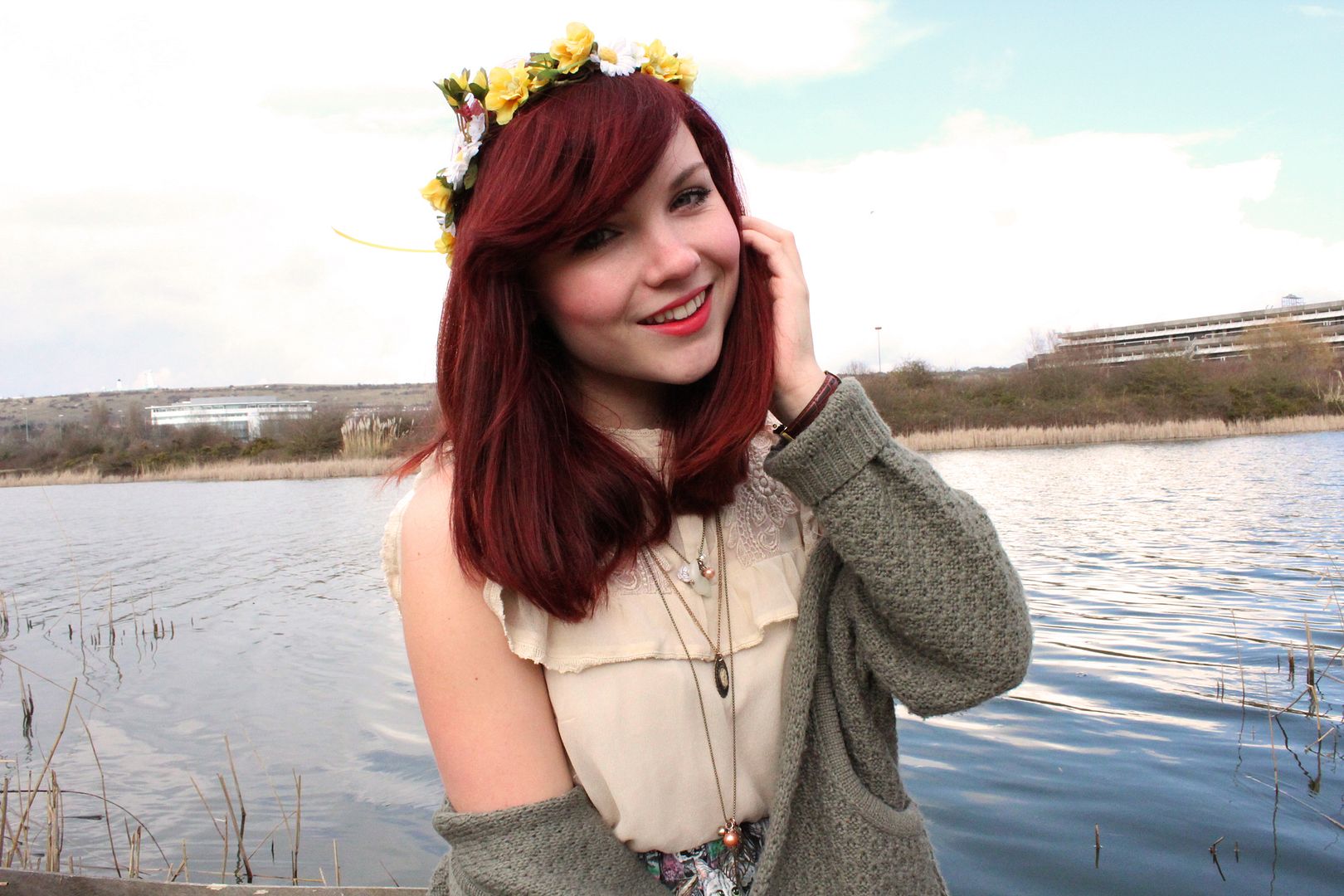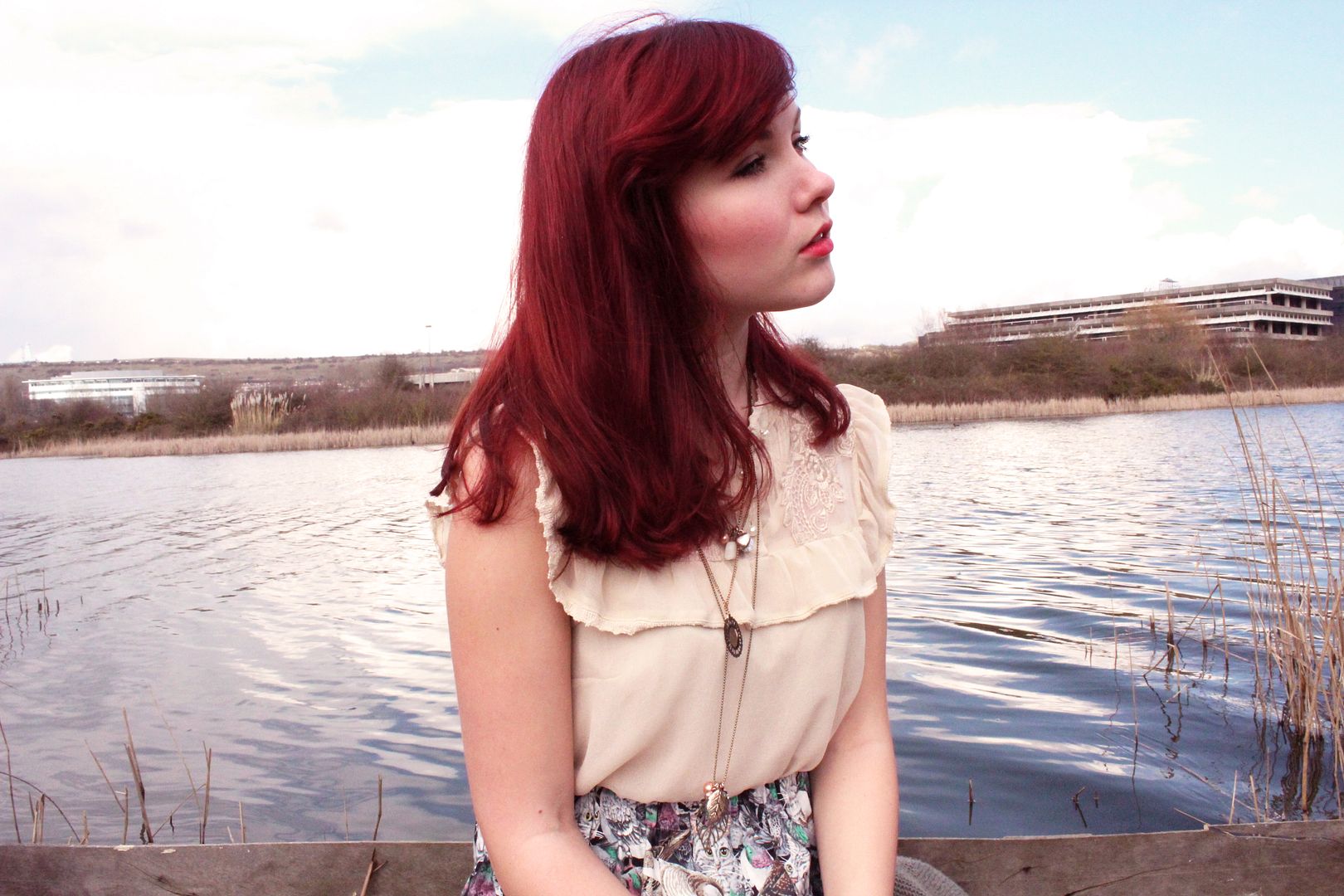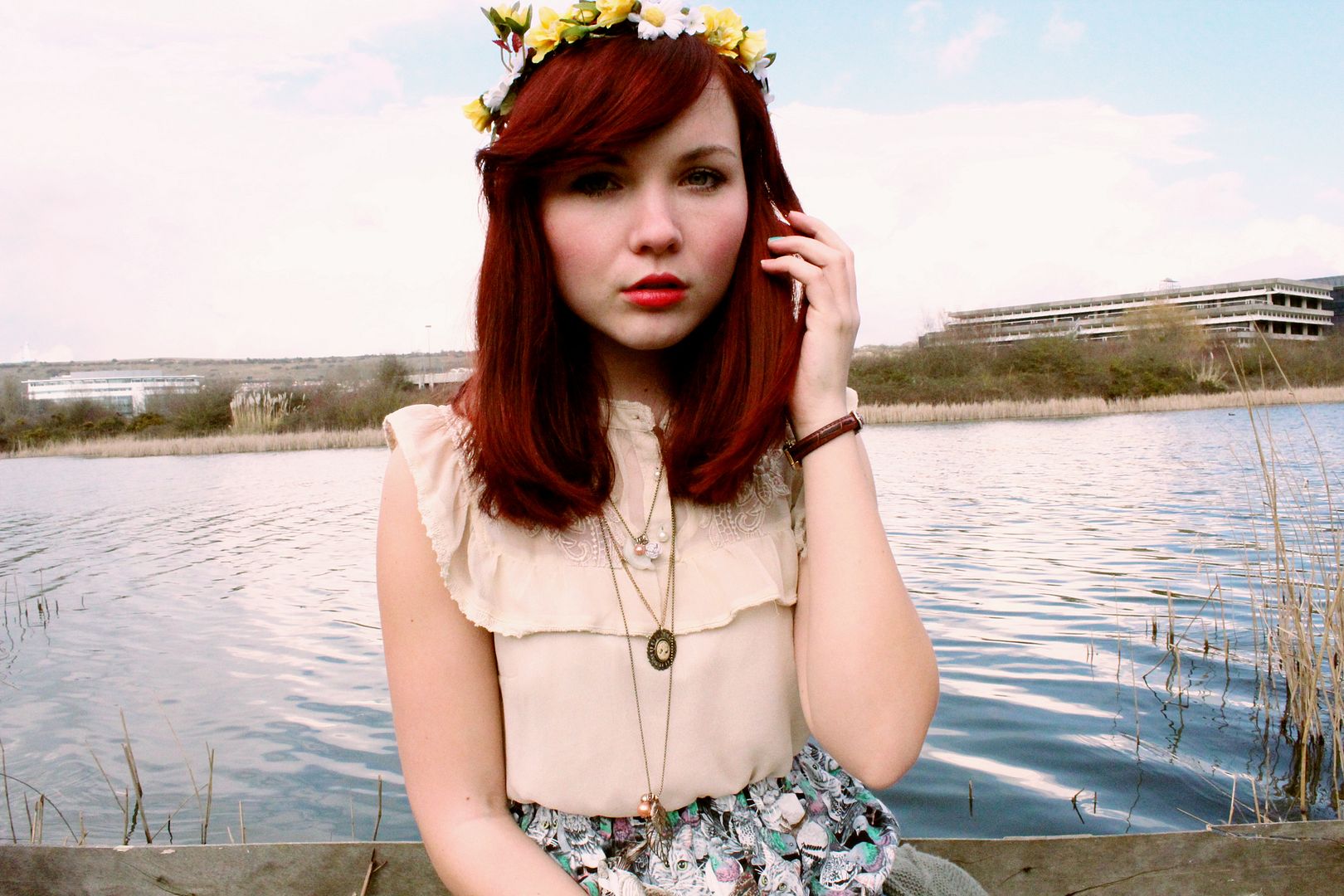 today I really fancied wearing my cat print skirt from Vintage Style Me, maybe it's the weather and the idea of little kittens!! I don't know, haha.
I have been wearing a lot of 'comfy' outfits lately where I have been poorly, and it is hard to keep motivated when having to wear leggings, tights and loose fitting clothes. nonetheless I carried on thinking more along the lines of comfort and wore the skirt with a classic blouse and cardie combo. Nothing better in my eyes. Hope you like it.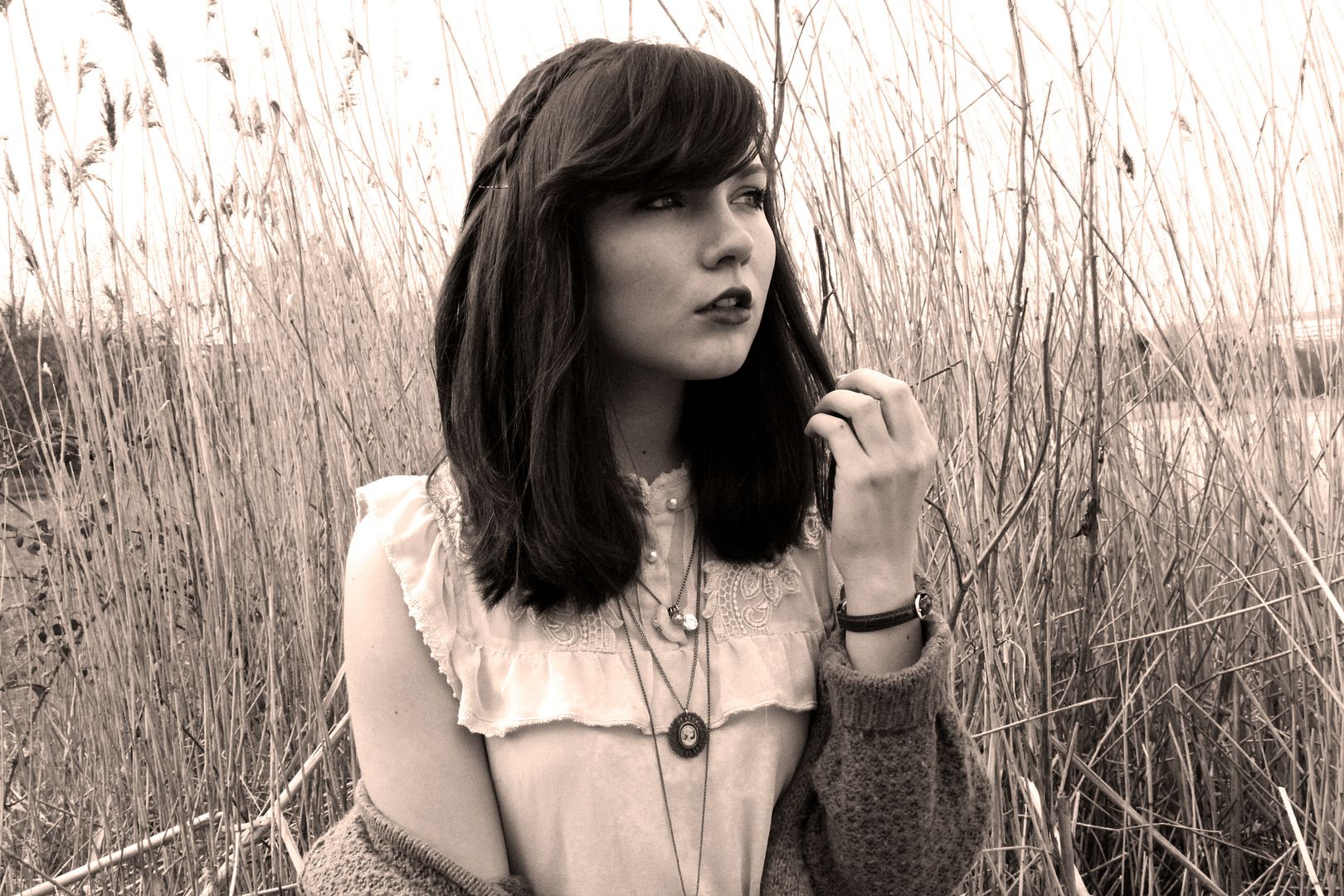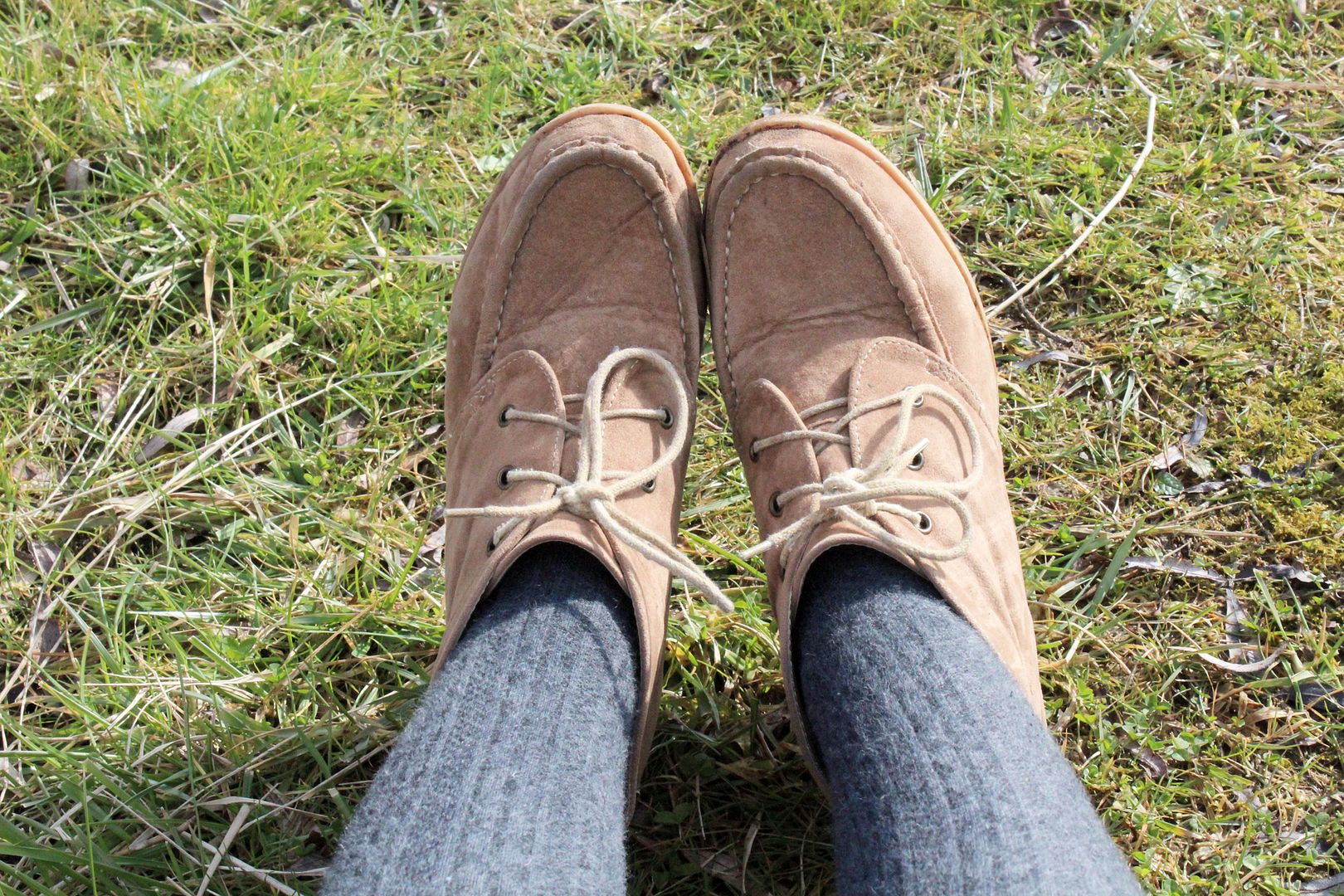 Cardie – Topshop
Blouse – River Island
Cat skirt – Vintage Style Me
Daisy and Buttercup crown – Crown & Glory
Tights – Primark
Tan Wedges – Asda