Hello, I know I know, it is extremely late to post but I have been such a busy bee my time schedule is all over the place! I am feeling rather chirpy any way, considering it is past 11pm here. My body clock has been destroyed with working into the night when I get the sudden urge to sew or paint.
Today has been a rather good day, I got to see Jodie to take some photos for Becky B Wardrobe (will be up soon). Spent some time working in the studio and then (even more exciting) I made a blog for myself and my friend Ellie's little vintage shop we are working on. It will be announced in more detail soon. Please go take a look, it is called Aunties Attic and soon will be more colourful with exciting news and photos.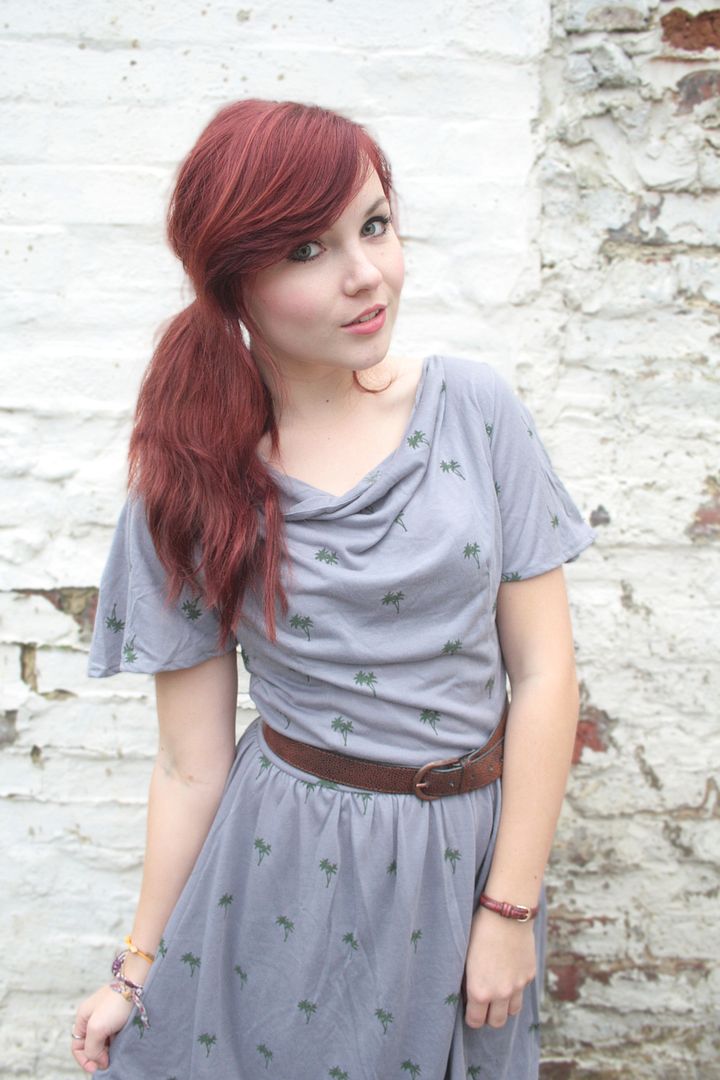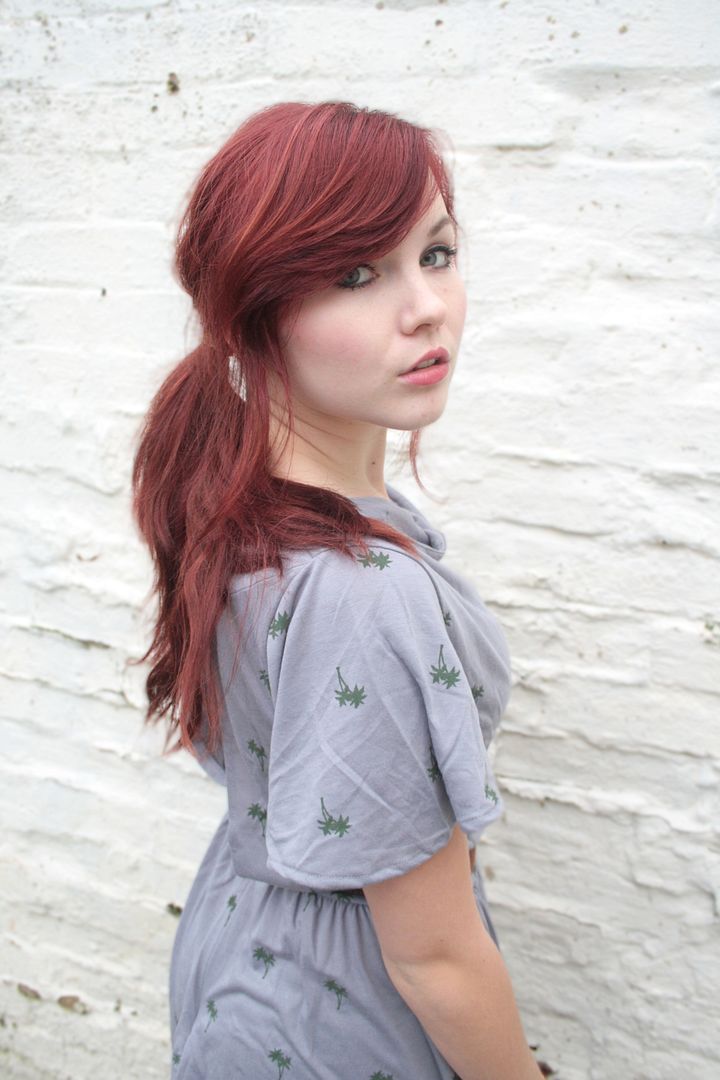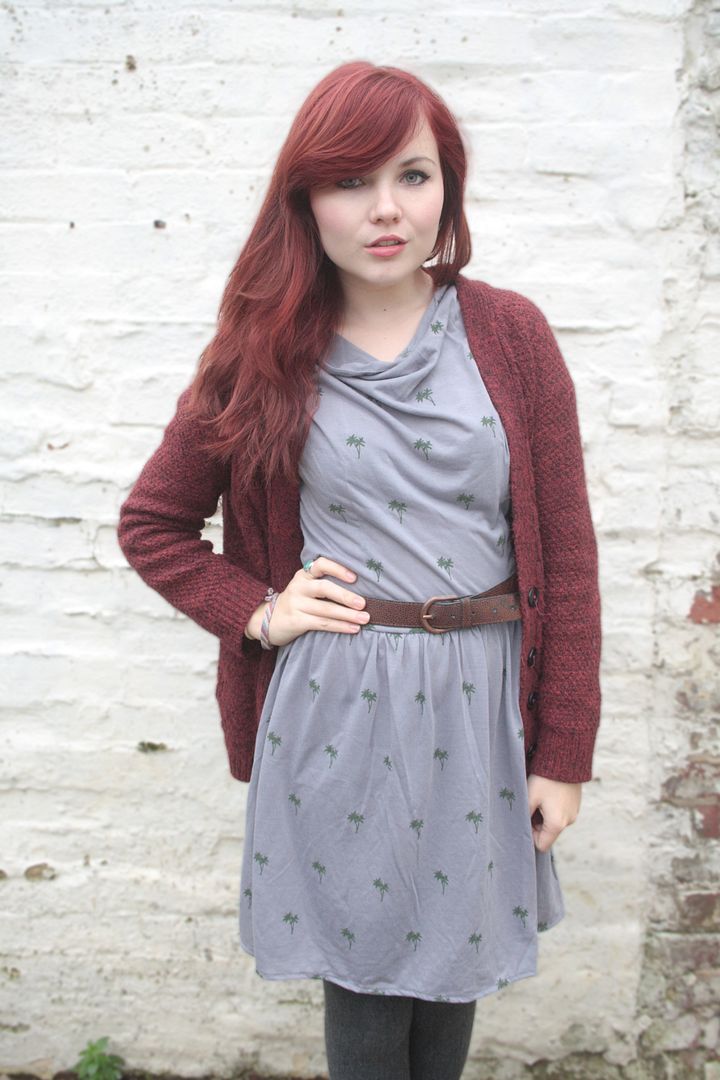 Today's outfit photos are featuring another mighty fine item from Your eyes lie. I just can't get enough can I! This time is is a quirky little dress that I think is so playful and fun. the print is small palm tree's and the grey/blue tones are quite nice for this season and into summer. I wore it with my large burgundy cardie which I know is pretty boring but I love it. Hope you like the dress and the photos, if you haven't already go check out your eyes lie! Thanks guys. Love you all.
Love from Paige.