Hope everyone is having a good week so far, I wanted to post yesterday but thought I would wait and do a nice mid-week one to help with peoples boredom! If you haven't already seen, I am in London everyday this week for some Illustration work experience. Travelling is very laborious and tiring but worth the effort, it is so much fun being in central London and experiencing life as if I was a working Illustrator here. Maybe one day it will be for real!
Staying on the topic of London, I have been sent some gorgeous goodies. Izabel London are a clothing company that like to stay true to designer looks but keeping a very good price label. The quality of the clothes is fantastic and I chose a few of my favorites to feature so here they are.
This was a look I posted to Lookbook a couple of days ago now, it features a Izabel London dress and fur capelet. I loved the two together because I really liked mixing fur with a LBD. To accessorize I styled the dress with a Crown and glory crown worn as a belt! Heels and an up-do all perfect for wearing out for the party season.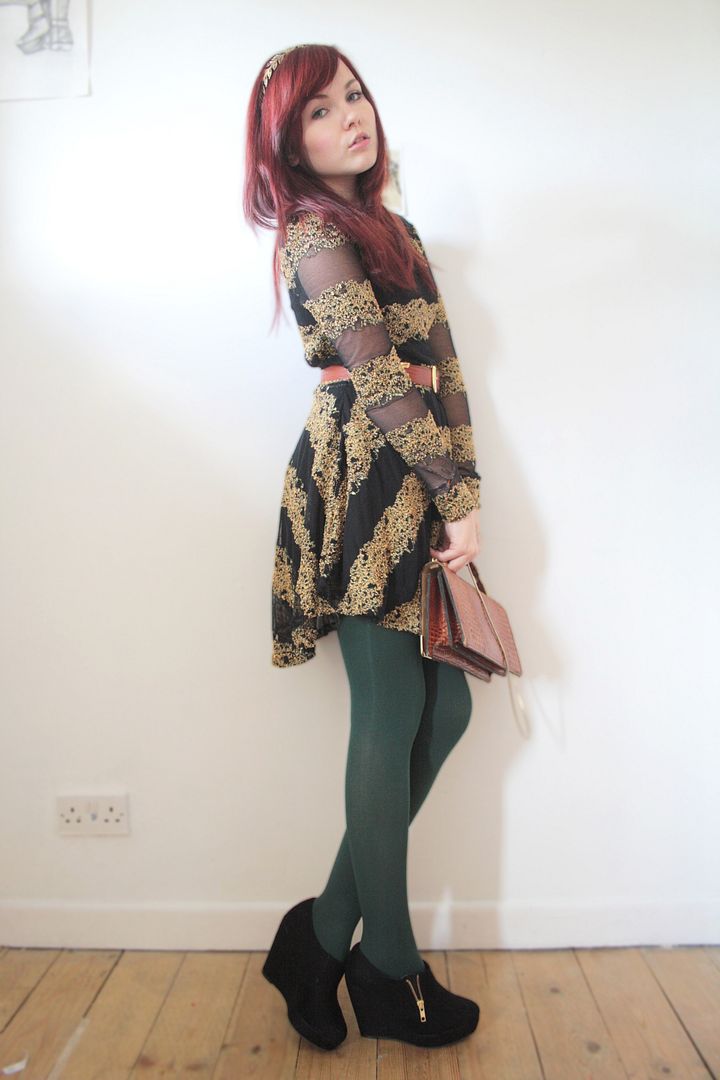 This is another dress From Izabel London, posted on lookbook today! I absolutely love the gold detail on this dress and think this is what I will wear at an event coming up in London possibly with the fur cape as well, what do you think? Is is special enough? The event is 6pm-9pm so got to think of the time of day and also FULL of fashion bloggers etc. Help 🙂
Also I did a shoot this time last week with my lovely talented freind Chloe, below is a little preview of whats to come!! Hope you like it.