Carboot goodies!
Hello everyone, I hope you have had a lovely weekend so far, and bank holiday if you live in the UK. I have been staying at my grandparents for a couple of nights as I looked after my cousins on Saturday. It has been a rather quiet and slow few days but pleasant all the same. The only real highlight is going to the car boot sale on Sunday morning, and getting some brilliant bargains!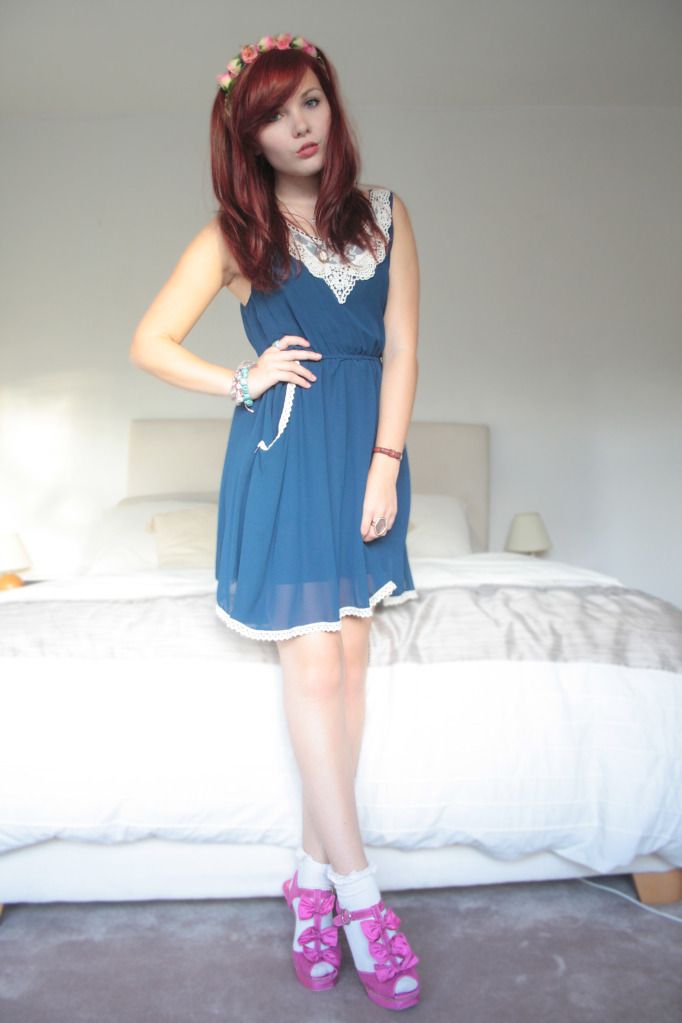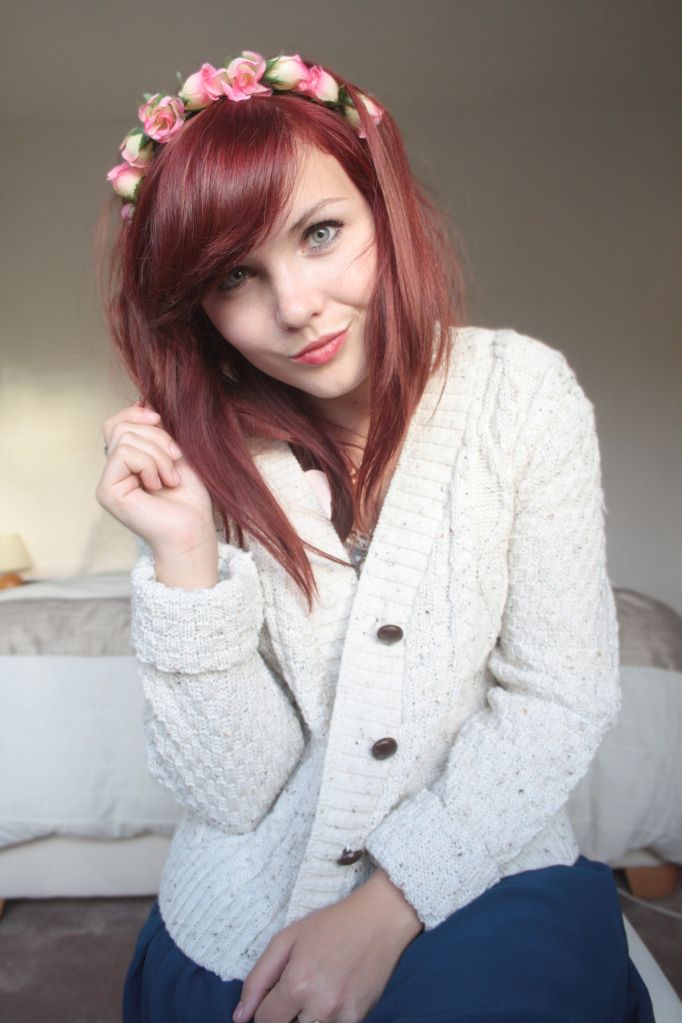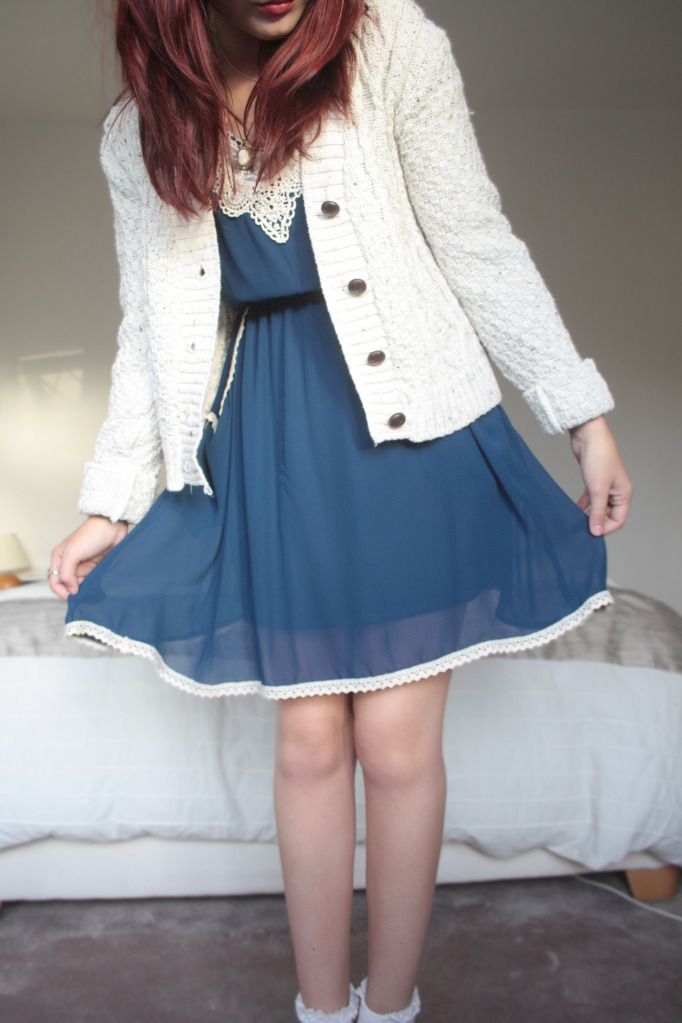 Dress and Cardie – Rokii
Floral Crown – Crown and Glory
Pink bow heels – Ebay
Today I am wearing some more goodies from Rokii, this time this navy cardigan and thick knitted cardie. I didn't want the look to be bland so adding the floral head band from Crown and Glory and bright pink heels I brought from ebay. My title for today's post is a bit random compared to the look but it is because lately I feel like I am going round in circles! I have tried to be motivated and to do my Uni work but I keep getting so easily distracted!!
So basically I thought I would ask you lovely people for some help. What things do you do to help you steer clear from procrastinating? Any tips or funny stories I would love to know.
Also my theme is Nostalgia, quite broad at the moment so I have been looking at British nostalgia from the 1940's and also childhood Nostalgia, upbringing and memories!
My
pinterest
has a few images so far, so anything else you feel will help me, go ahead and comment! That would be awesome. Thank you 🙂