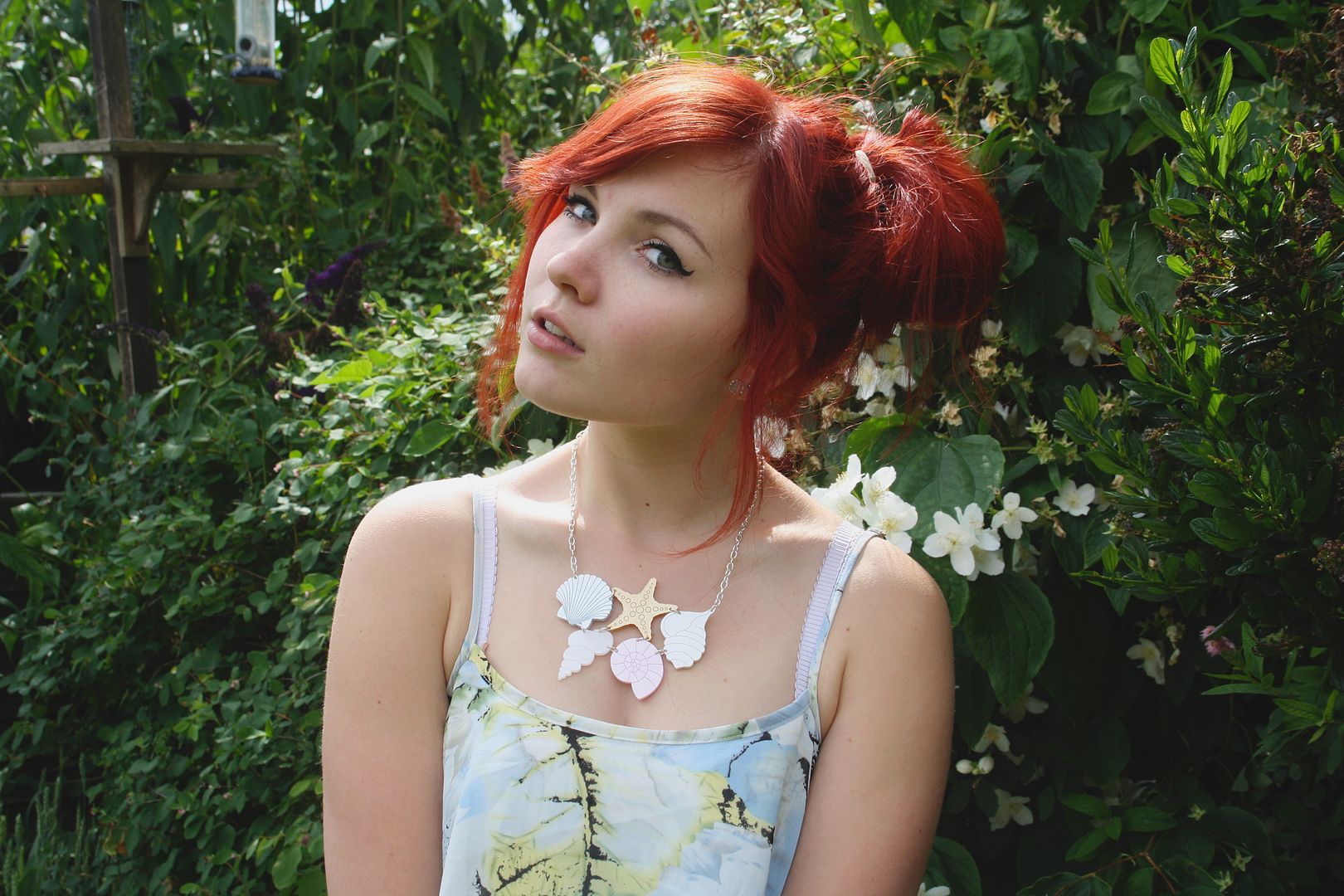 It's been a whole week since I last posted, now that is crazy! I've been so busy lately but hoping I can find my way again and get organized, you all know how it can be! I miss being able to blog, be creative and take photos everyday like I used to! Real life isn't all about taking photos and blogging though and I am realizing this more and more, although fashion is a huge part of my life in my career and future, blogging and dressing up everyday just isn't realistic. I work so hard on everything I do and hope you all still like and follow my blog as you used to because it means a lot to me!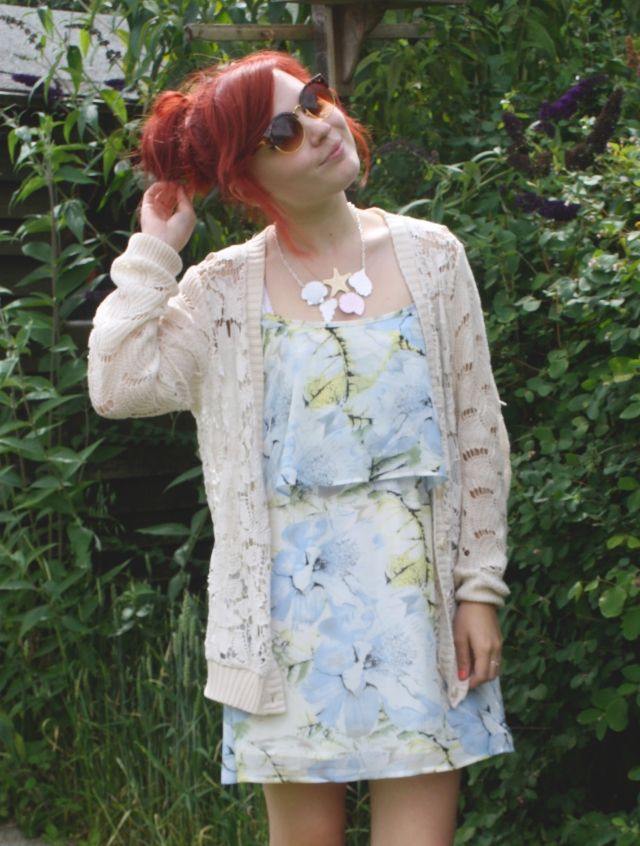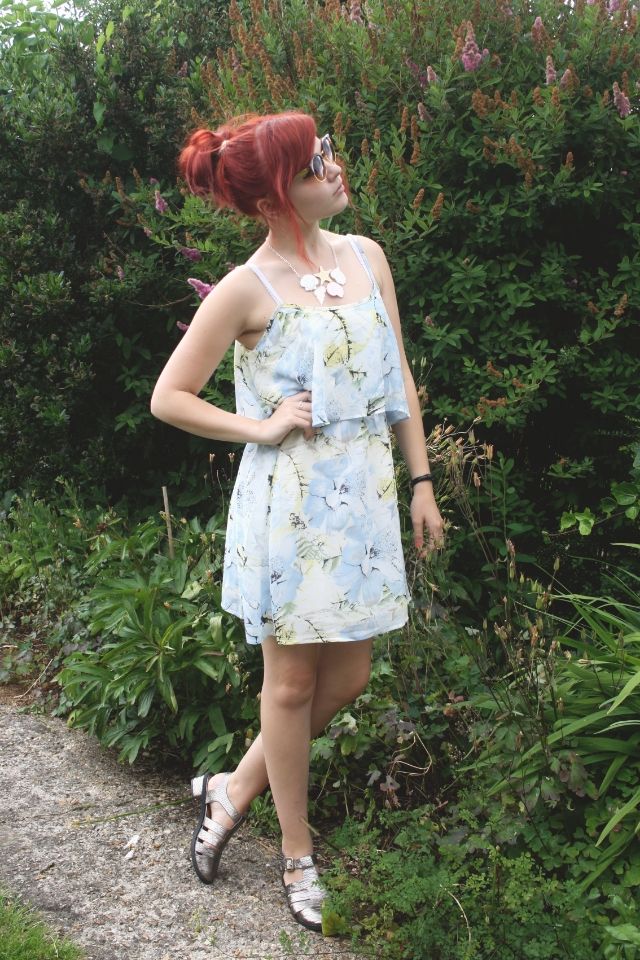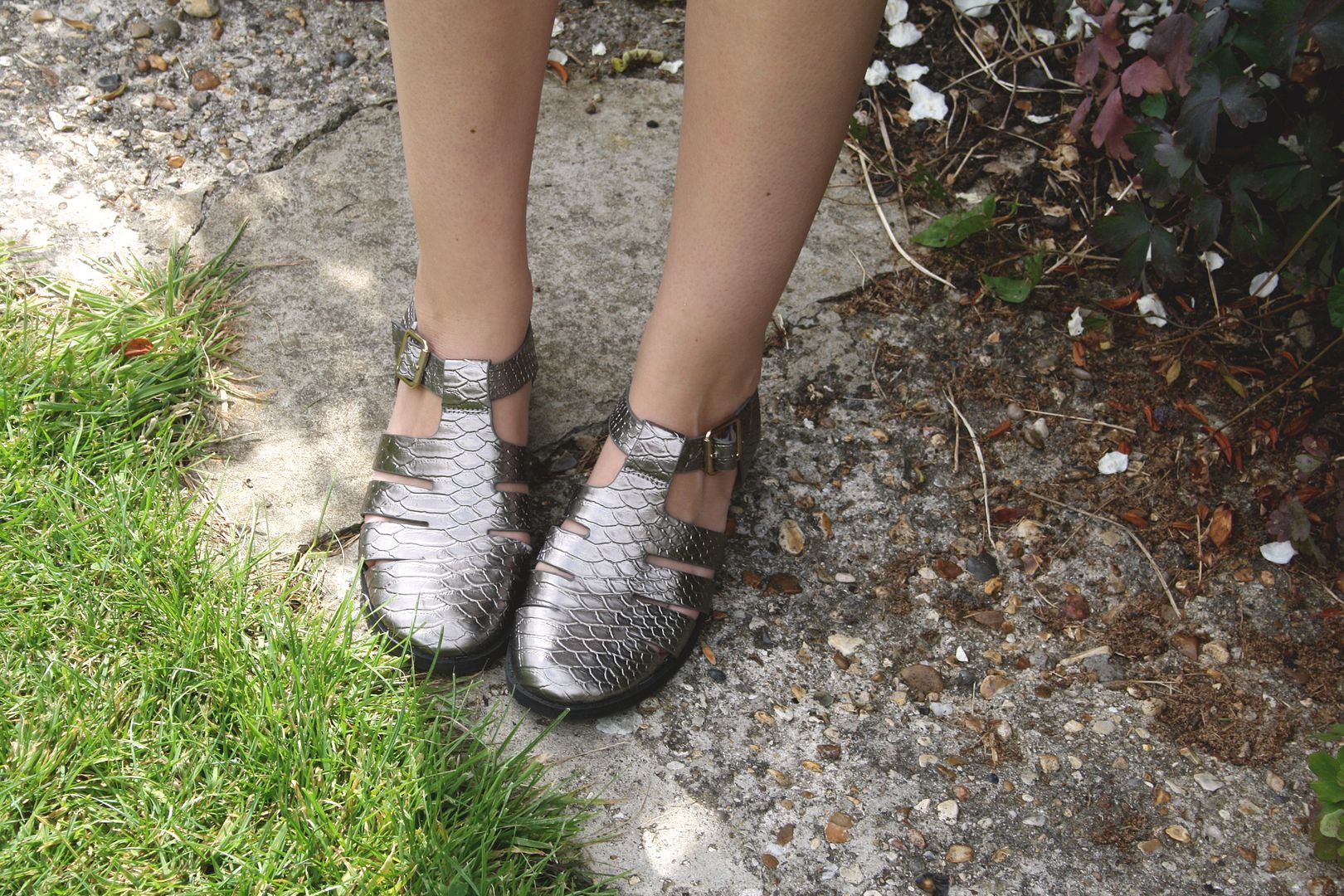 Dress – Chicwish
Sunglasses – Chicwish
Cardie – Chicwish
Metallic Shoes – Primark
Shell Necklace – Sugar & Vice
Today's outfit post is a fresh style I am really loving this summer, and that is tropical prints! Of course, me being me, I have gone for subtle pastel hues in my tropical colour pallet, with this beautiful chiffon cami dress from Chicwish. It is a beautiful fit with elasticated back, adjustable straps and a button up floaty back detail just to make it even more pretty. It is perfect for day and night as well, and here I have gone for a casual outfit. I added my new metallic primark sandals, lace cardie and retro style sunglasses, both of which are from Chicwish also. Fair to say i'm really jumping on board the fresh colour pallet for late summer and mixing in a retro vibe again like i've always loved.