Good evening my lovely bloggers.
Today has been yet another hazy one, my friend Kirsti came over for a study day and we did the usual thing of ranting (mainly I was doing the talking) and having a good old gossip. It was a nice afternoon and I did actually get an illustration i'm my sketch book finished which is an experiment with my theme Nostalgia.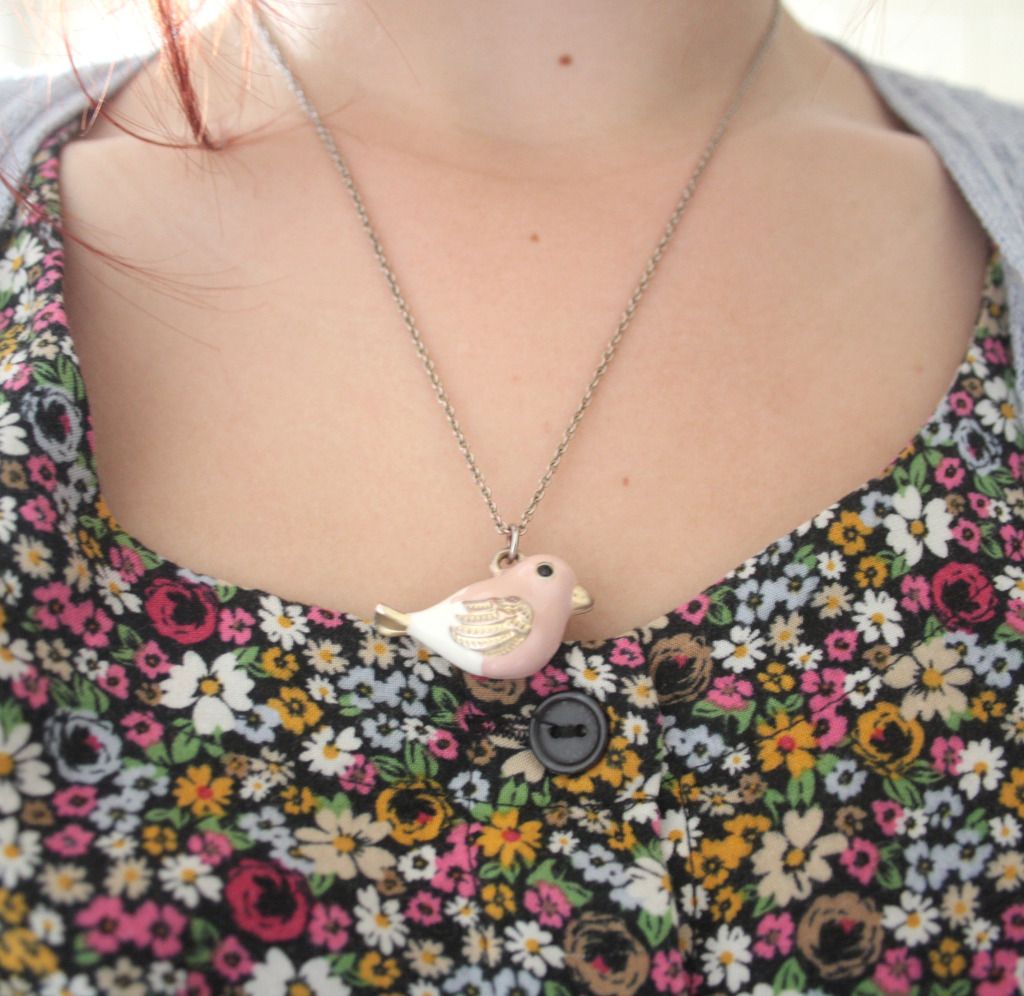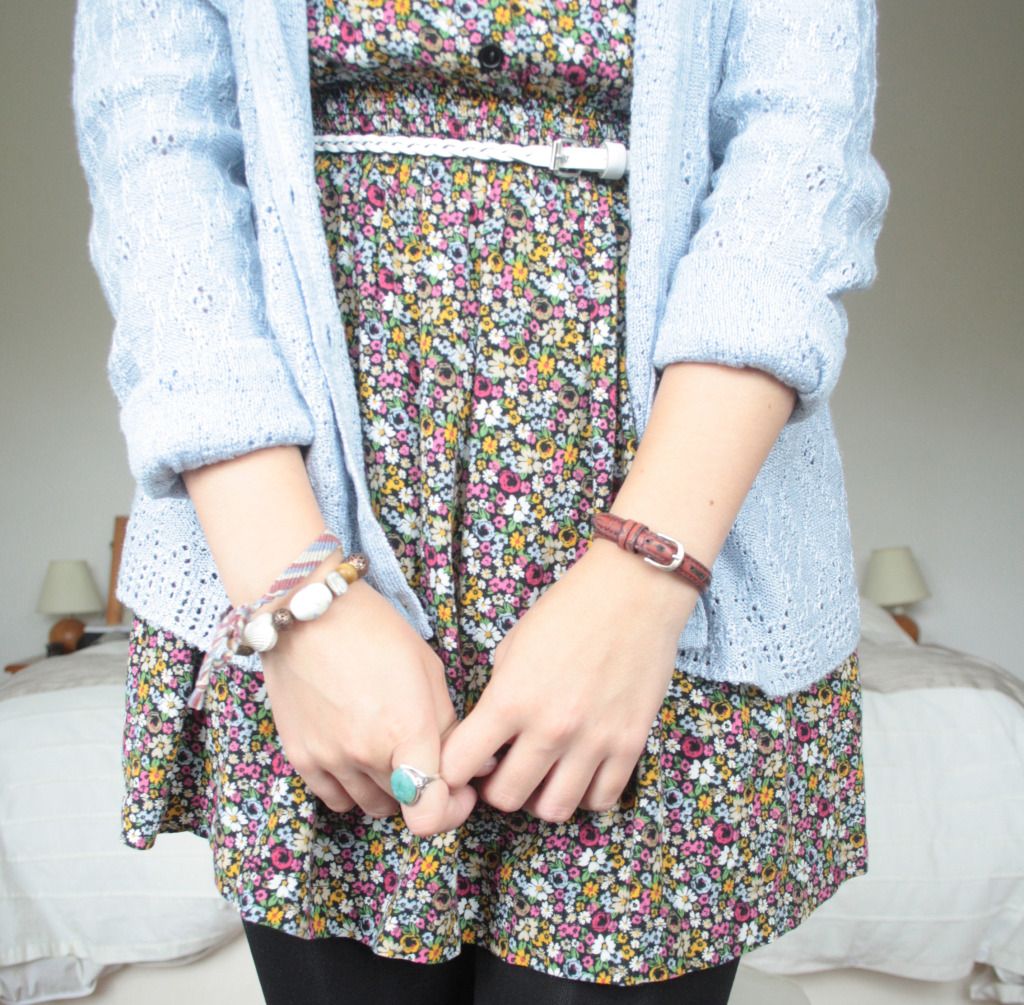 My outfit today is simple, so sorry if it seems like I am being lazy! I really am trying still but I am trying to wear my old dresses and things I haven't for a while to bring new life to them. With this floral H&M dress I have had for a couple of years now, I decided to try out with my cardie I brought recently at a charity shop. I loved how the blue brought out the pale blue in the floral print. I thought I would wear my little pink bird necklace as well as it was a birthday present from Kirsti. Hope you like it.