Oliver Bonas Summer Edit has arrived, with fresh prints, colours and styles to impress. The aesthetic is perfect for anyone wanting something unique yet wearable. I love Oliver Bonas fashion pieces for the delicate yet thoughtful detailing and original prints. With that being said I wanted to bring you my favourite summer pieces in this blog edit. Including a shop-able feature at the bottom of the post with my top picks.

This look features an Oliver Bonas 2 piece dress with grey top and pleated skirt. It has everything I could want in a dress, being versatility for any occasion. I've picked out colours from the print to match up with my jacket and bag and worn rose gold accessories to tie everything together. You'll see me skipping and jumping through Summer wearing this pretty frock many times over.
PLEATS & PRINTS
Take in all the wonderful fresh prints this summer, from the usual Oliver Bonas florals to colourful geometric shapes. Mix those with gorgeous fabrics that glide with your body to boast in unique wonderment. Most of the styles can be dressed casually for everyday wear or dressed up with heels and the right accessories.
This pleated skirt look would be ideal for a relaxed summer wedding. The rose gold details in the shoes and bag add a formal touch to the look. However, the skirt does all the talking, with it's full shape and swishy fabric. The quality of Oliver Bonas products is remarkable and well worth the money. For Summer expect to see more items dropping into store and online in pretty shapes, colours and styles.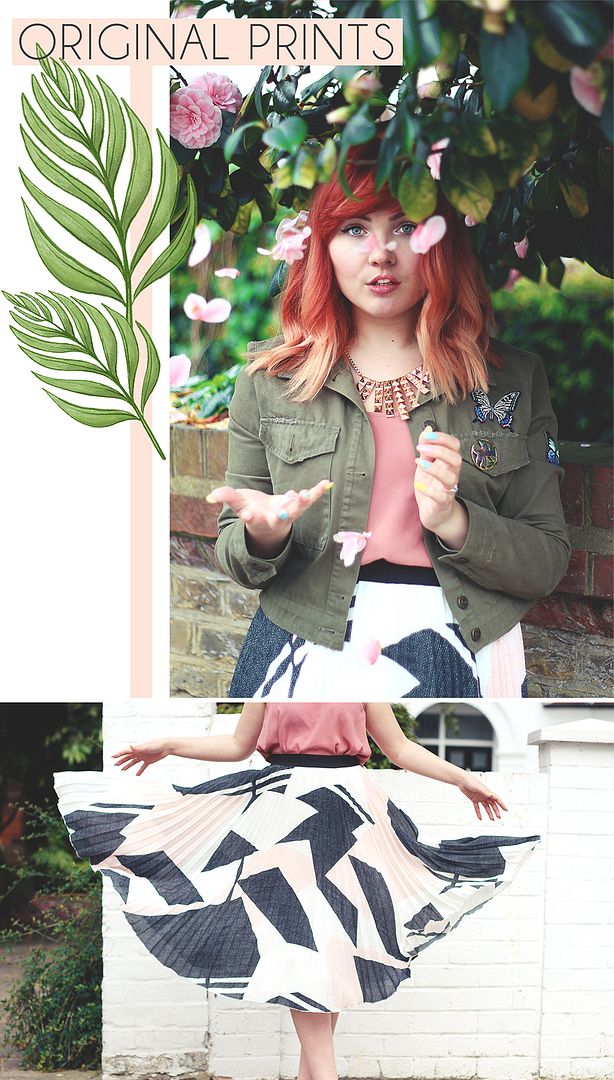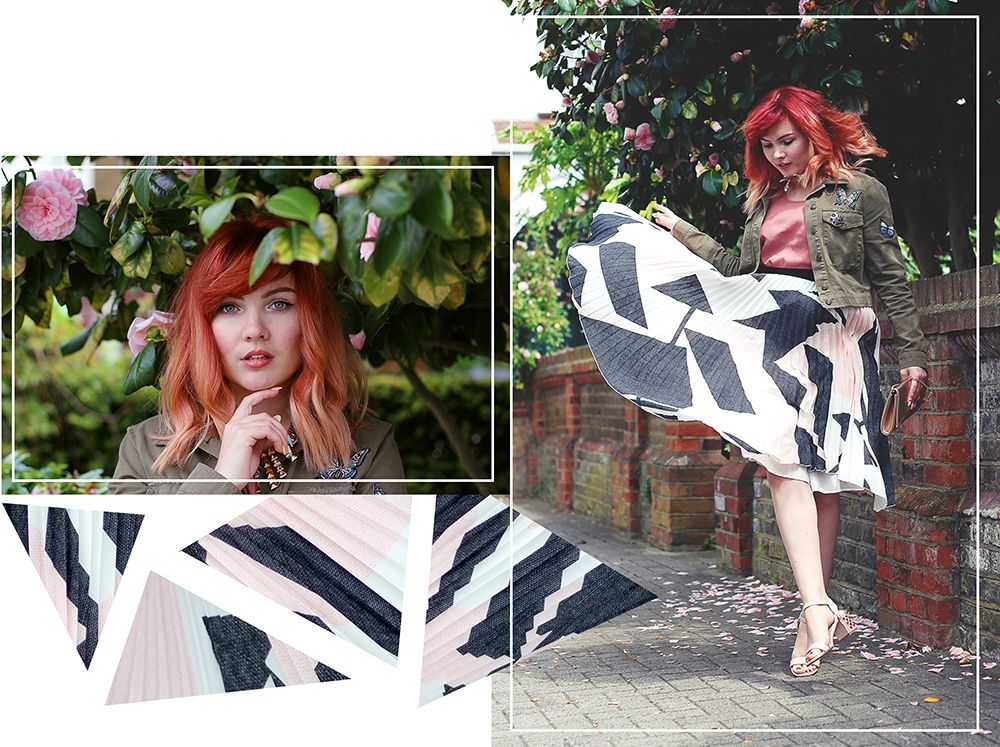 MY TOP PICKS
I hope you have enjoyed this blog edit and seeing my Oliver Bonas styling. Below are my top picks from the Summer collections launching now, but make sure to check more out online and in-store.
1 – Top // 2 – Sandals // 3 – Necklace // 4 – Sunglasses // 5 – Dress // 6 – Blouse // 7 – Hair Clip // 8 – Dress // 9 – Yellow Dress // 10 – Yellow Bag // 11 – Denim Dress.

xxx