It has been on my wish for ages to try eyelash extensions. I went along to Super Lash Boutique in Clapham to have them done and to review the experience. Even if you aren't local to South London, it's worth the trip. The area is full of lovely boutiques and has a really friendly environment.
The Treatment at Super Lash Boutique
To start the process you will need to get a patch test done at least 24 hours before your appointment. This is to make sure you don't have any allergic reactions to the glue used. Mine was fine, so I went along on the day with clean make up free eyes and face. When you get to the salon you will need to fill in a personal health form. This form is to see if you have had any prior issues with your eyes or any medical conditions. Jo, the owner of super Lash is amazing, when meeting her I felt we had known each other years. As this was my first time getting eye lash extensions she talked me through the process making sure I knew how long i'd be there for.
Preparations were quite quick, your lashes are completely cleansed to make sure no make up residue is on them. A small amount of Vaseline goes under your eye, with tape on top to stick down your bottom lashes. The tape may feel uncomfortable having the white tape under your eyes but you get used to the feeling. Individual lashes are then applied and the time it takes depends on the amount used. I had the full set which includes 100 lashes on each eye, taking about an hour to complete. It is recommended not to get your eyes wet for 24 hours after having them applied.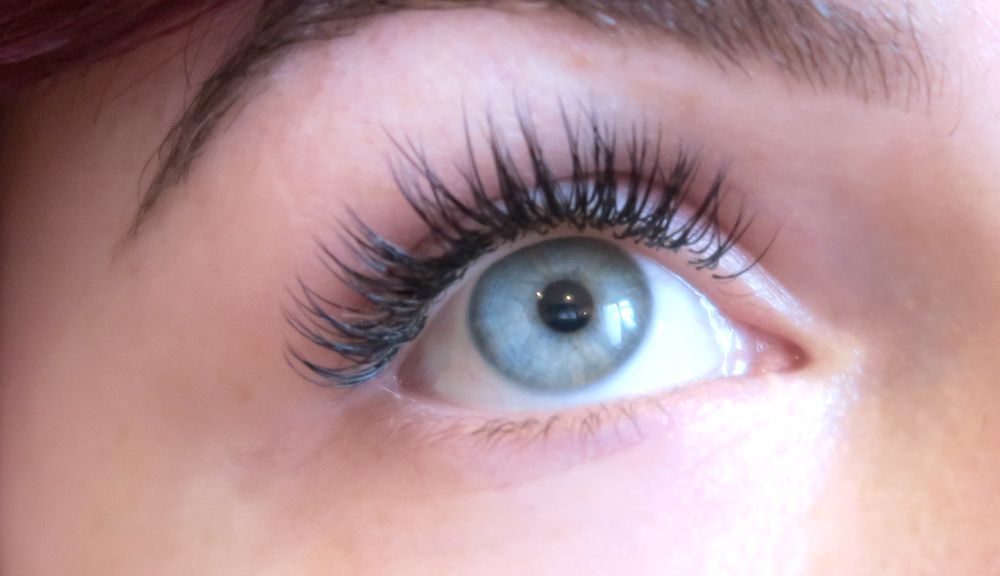 The Result
As you can see in the photos, the result is amazing! My eyelashes were transformed from short and stubby to long, full and voluminous. The overall effect is really natural but you can choose to go longer and more dramatic. If you look after them they should last between 3-4 weeks, depending on how many you have. Whilst visiting the salon I also had my eyebrows threaded, tinted and tash line done as well. I was so happy with everything and can't wait to go back again. If you have considered them for a while, just go for it! I feel so good waking up in the morning looking more awake and put together without doing anything.
Watch my Vlog
Thanks again to Super Lash Boutique for having me.
Follow them on Twitter, Facebook, Instagram.
xxx