My love of mermaids and mermaid memorabilia is growing rapidly. I came to the realisation that I have never actually blogged about it! I got sent this rather suitable swimsuit with mermaid off duty slogan from Zaful and wanted to show it to you somehow. So this post may be a tad different to usual, but I decided to shower you with mermaid themed goodies to add to your wish-lists. I could quite easily just buy anything mermaid related and live happily ever after.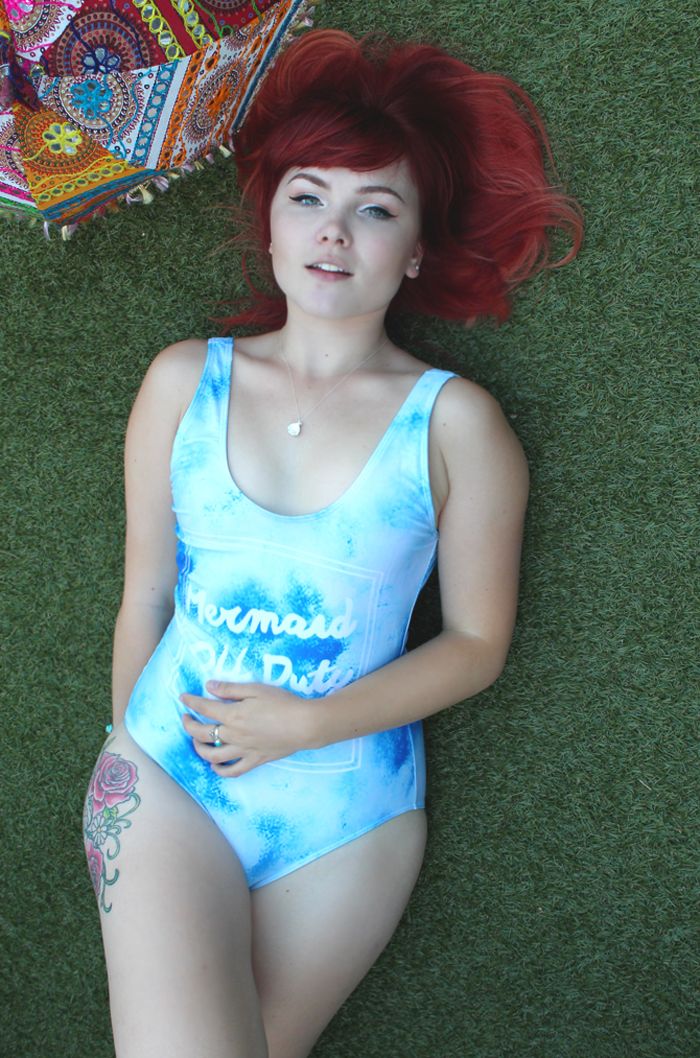 Mermaid Swimsuit – Zaful 
 Mermaid Off Duty
Since my last blog post about
body confidence
I am going to embrace things I love wearing regardless of my size. I was worried about posting photos like this and now I just think 'if I want to wear a mermaid swimsuit then why on earth not'! We spend too much time worrying about our bodies and how we look. Fair to say I do exactly this and I am my own worst enemy at times. It would be easier if we didn't have daily pressures of Social Media to keep up with. With everyone showing their best version of themselves it's hard not to compare. Remembering that we are all different and wonderful in our own way. Embrace your inner mermaid and shine your brightest no matter what.