Returning from 4 days at Secret Garden Party is like getting a present and then it getting taken away. Everything now seems bleak in comparison as myself and Sophie Hannah Richardson adorned ourselves with all of the glitter, sequins and colours we could wear. The festival was such a fun and happy experience I will remember for years to come and already want to attend next year. I have put together a video of the weekend that resonates the exact feeling of happiness I felt each day. If these photos and the video doesn't make you want to pack up your camping gear and go along next year then you are seriously missing out.
Hair Goals!
Hair & Makeup by The Gypsy Shrine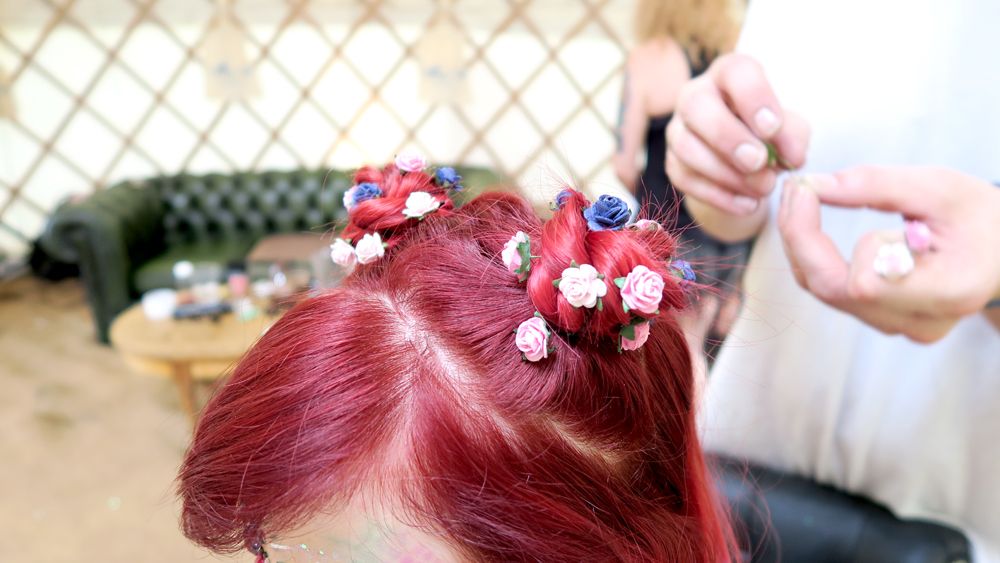 Flower Bun hair by Blue Tit London
Accessory Hair Band from Beauxoxo (custom made)
The festival is a dream. Everyone is your best friend for the weekend, and no shits are given at all. You can wear whatever you want (or nothing at all) and people embrace everything and anything. Luckily this year was sunny everyday, which admittedly puts even more of a glow over the entire weekend when looking back. I think even with a bit of rain it would still be fun, because everyone is in such high spirits. Around every corder is a SECRET and another fun activity. We danced on space hoppers, danced in the woods, raved with giant robots, enjoyed the big wheel, dressed up as mermaids, had our palms read and SO MUCH MORE. I highly recommend this festival, it was the best of 4 others I went to last year.
Not seen enough? Enjoy my Video montage!
Thanks again to Rocket Dog for taking us!
See Sophie's blog post on the festival
here
.
Thanks to
Blacks
for all my camping goodies, couldn't have done without that comfy sleeping bag and charger.