Last weekend I went to Citadel Festival with my chum
Sophie Hannah Richardson!
It was a fun day and I vlogged my weekend as we got up to lots of different things, video is below if you fancy watching it. I love festival fashion and experimenting with colours and fun details, like with my
DIY denim jacket
thats very eye catching. Citadel is a very chilled festival and not overly creative in terms of people going crazy and with their outfits, but everyone was partial to a bit of glitter and sequins!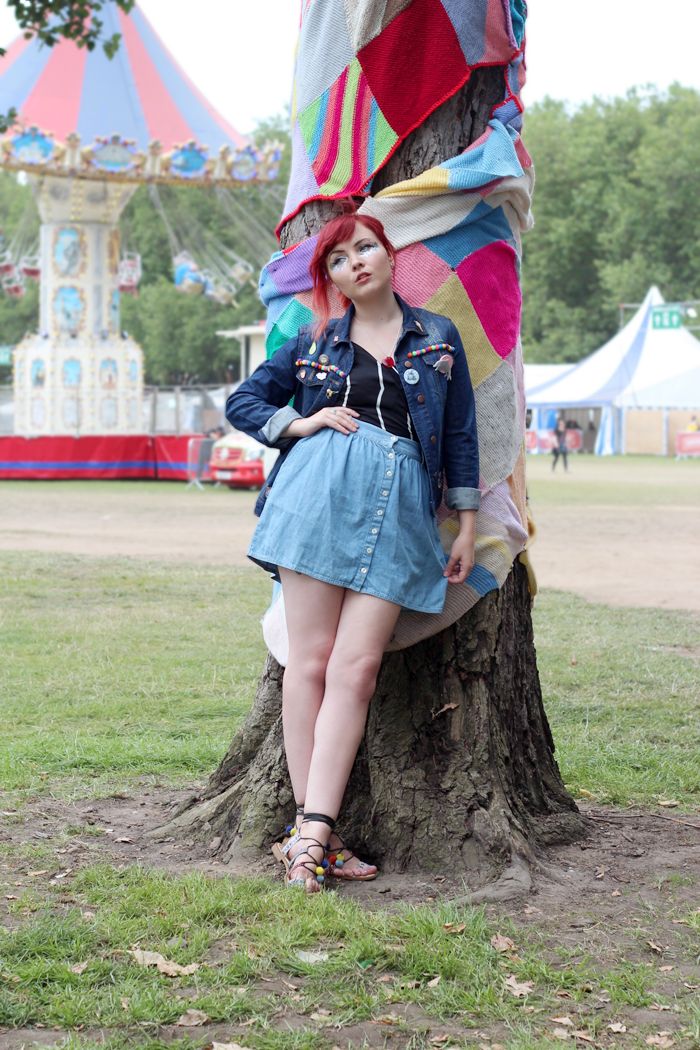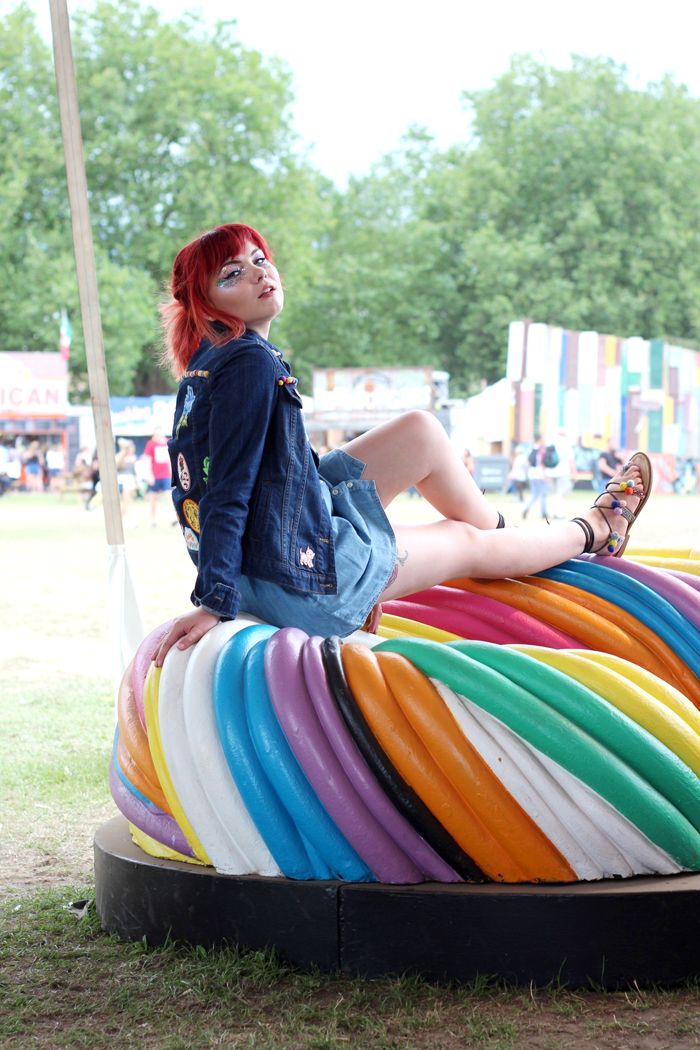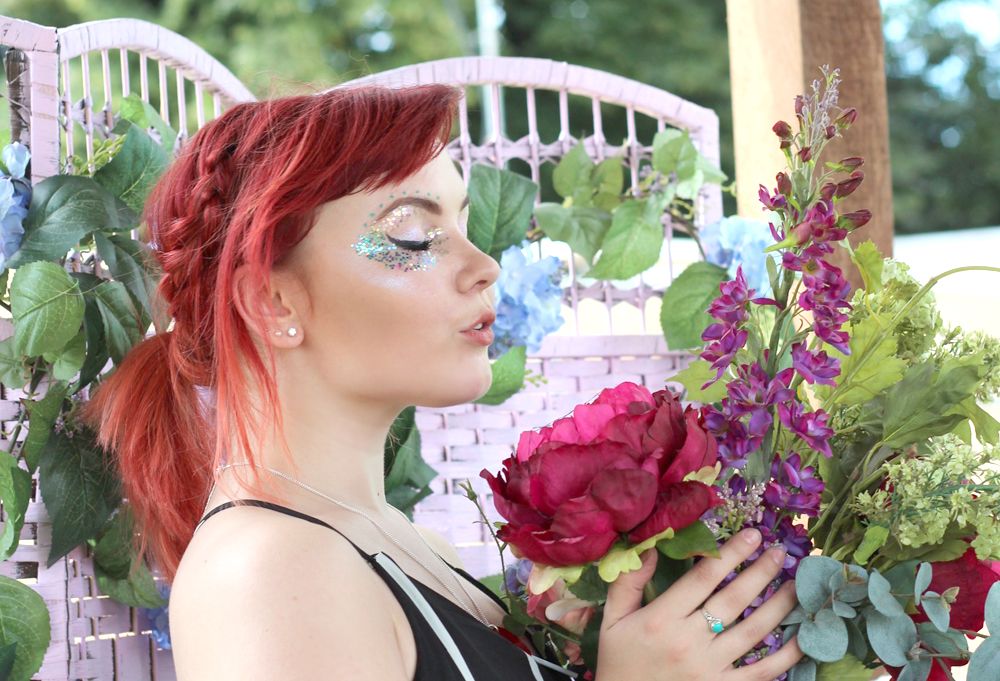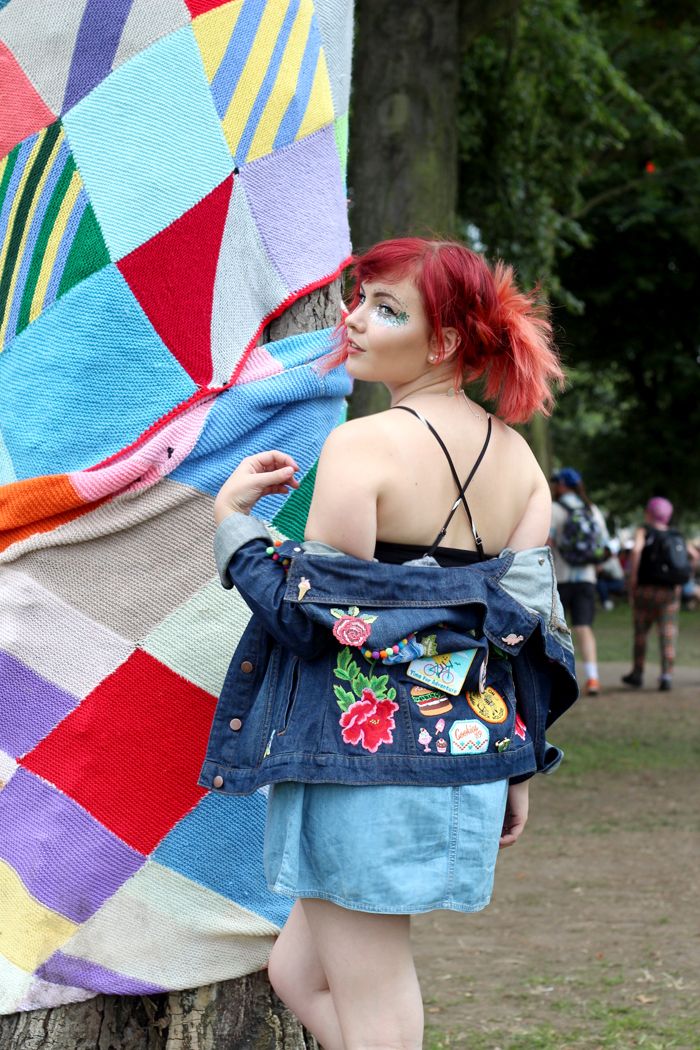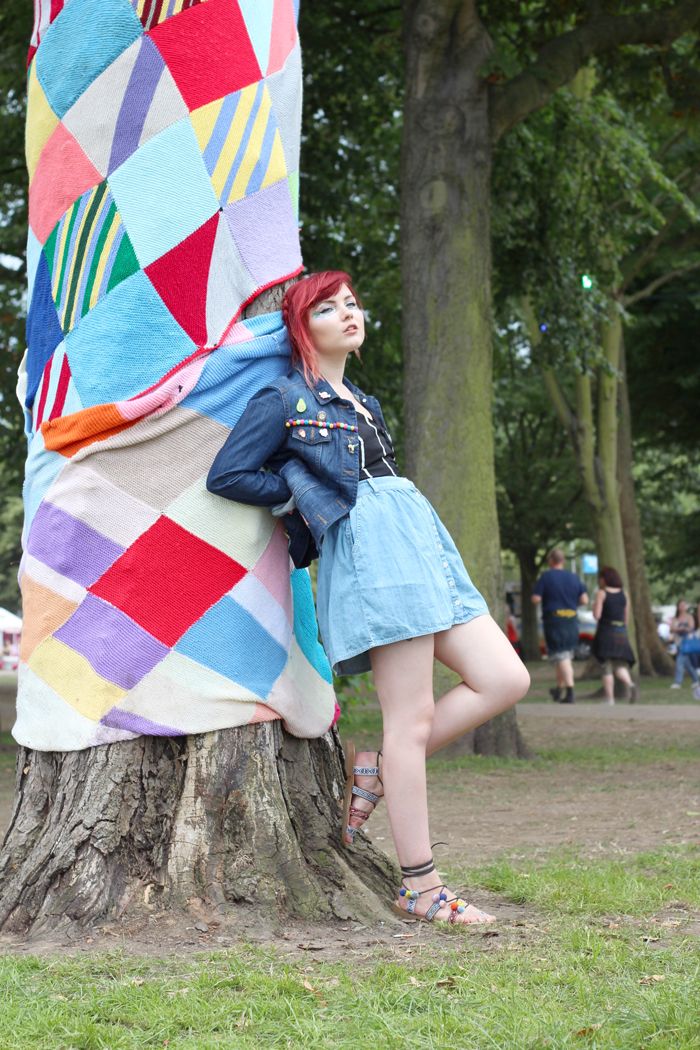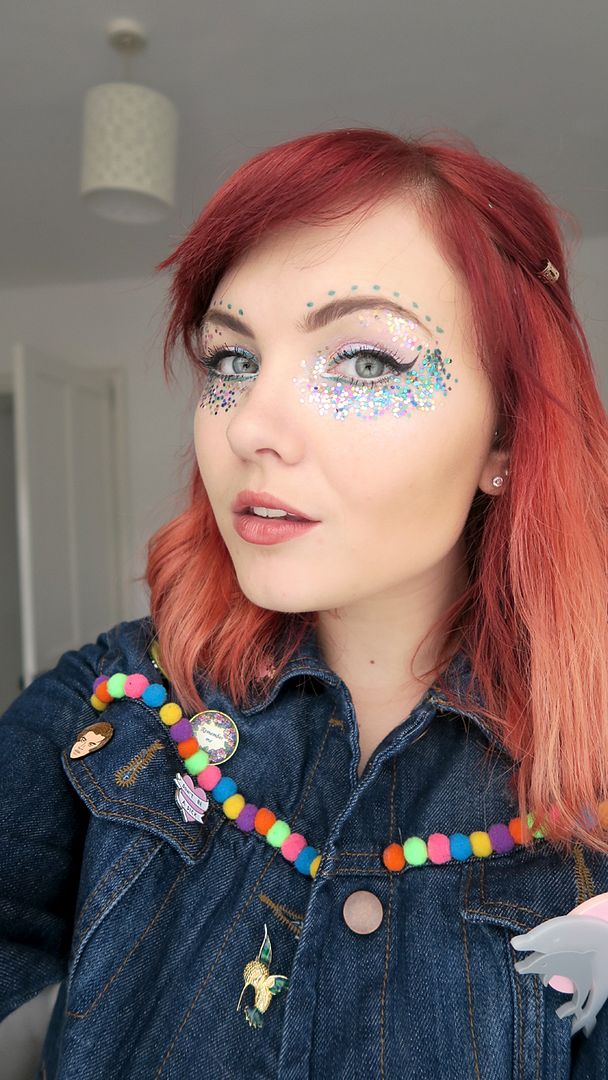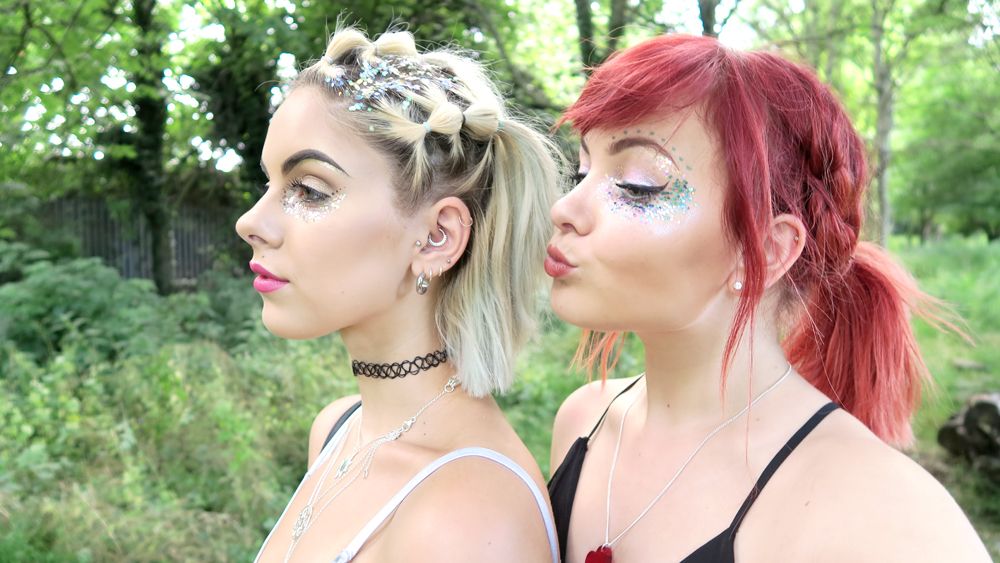 My outfit was a fun combination of double denim, stripes and my favourite public desire pompom sandals. I wore this lovely cross back playsuit from Missguided but the shorts were a tad too short for this occasion so I wore a cute denim skirt over it! I slung on my denim jacket covered in my badge and patch collection, and I love it for days like this when  I am surrounded by like minded festival goers who like a badge or two. Fair to say my outfits because slightly more eccentric, colourful and varied at festivals but I really enjoy having fun with them. Tomorrow I am off to Secret Garden Party and expect to see lots of really outlandish and glitter-tastic looks.
Playsuit – Missguided
Jacket – DIY
Skirt – Topshop (thrifted)
Shoes – Public Desire
Necklace – Tatty Devine