Let's just ignore the fact it has been raining here in the UK and try focus on the fact it is now officially summer, yey! I have just got back from my travels in Rome, with several blog posts to come that I can't wait to share. Before I do that however I wanted to pop up this outfit post and talk a little bit about body confidence. I have seen a lot of other bloggers deciding to talk about this, like Megan from WonderfulU and Carrie from WishWishWish, but everyone has their own take on it and feelings towards themselves. Here are my current thoughts which I am sure some of you can probably relate to.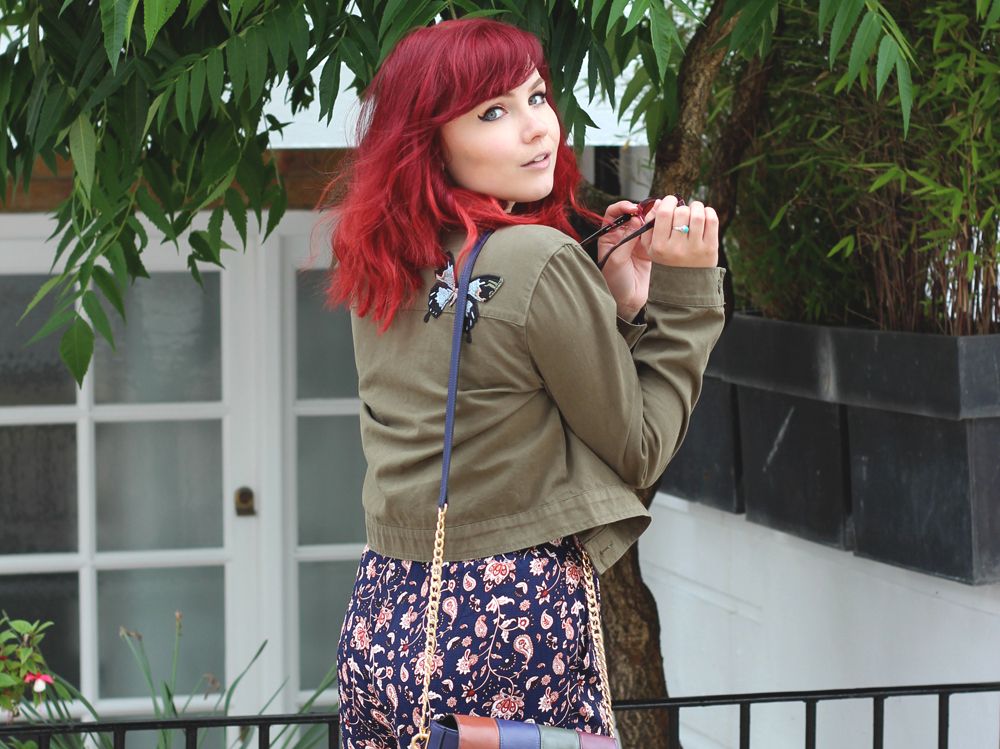 Firstly, it is important to note that all of these outfit pictures I felt very out of my comfort zone and wasn't exactly feeling body confident in them at all. I think that is where I want to start my focus when it comes to the way we view ourselves, or perhaps the way I view myself. I saw this co-ord on Missguided and the model looked amazing in it, I loved the prints, colours and basically wanted to give it a try – why not ey? That was until it arrived and reality sunk in that I wasn't the model wearing it, I have my squishy bits and that would mean they would be on show wearing this. For that reason I didn't end up taking the co-ord on holiday because I felt nervous to wear it, considering it's a lot more revealing than I usually go for. After getting back from my trip I decided to wear it over the weekend and tried to avoid looking in the mirror so I wouldn't get put off, after all I really love the co-ord and I should be able to wear something I like.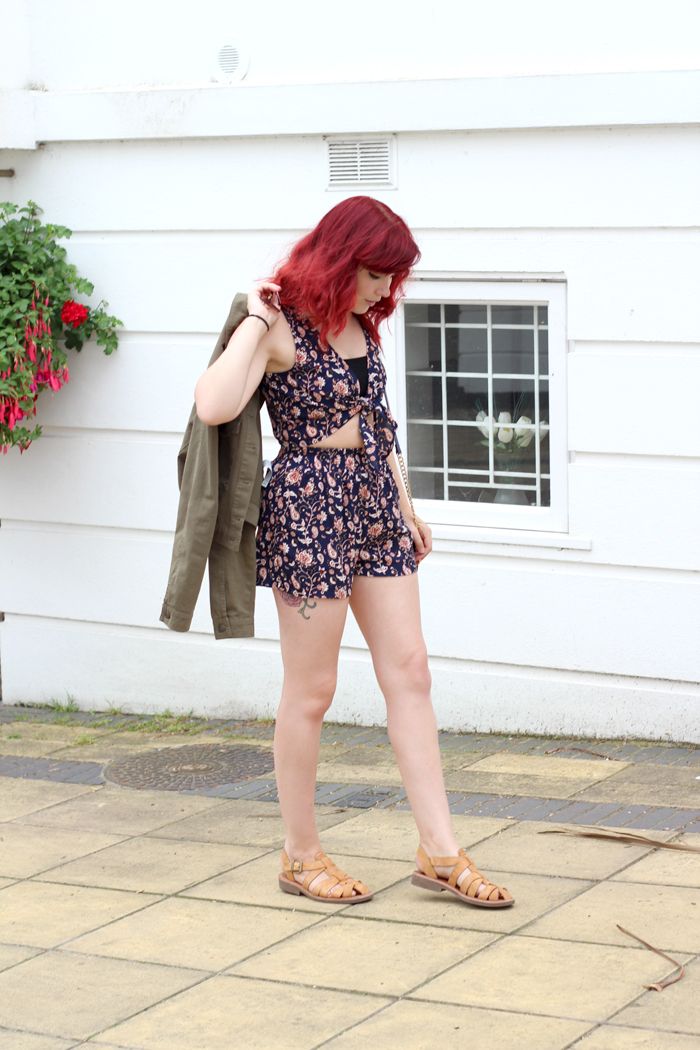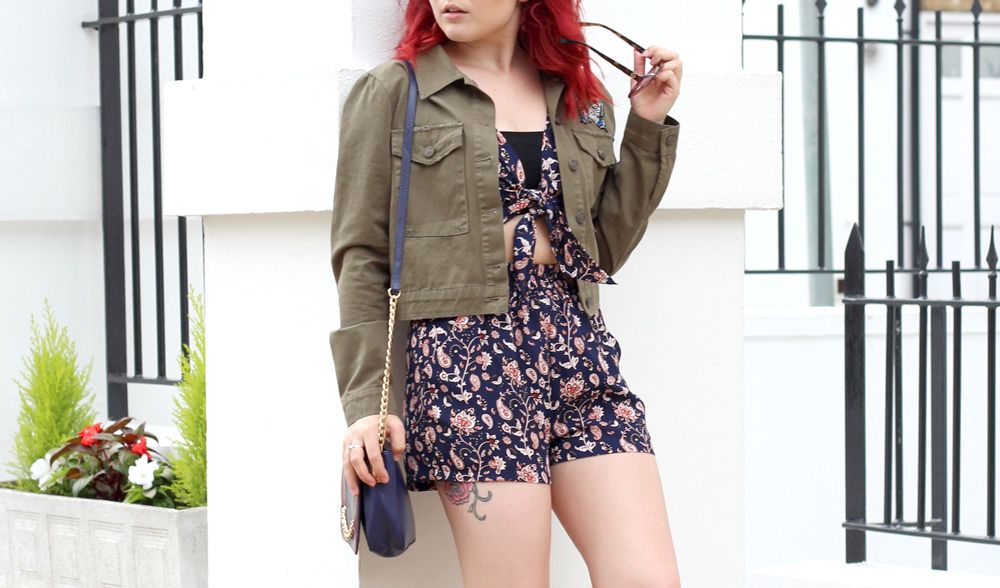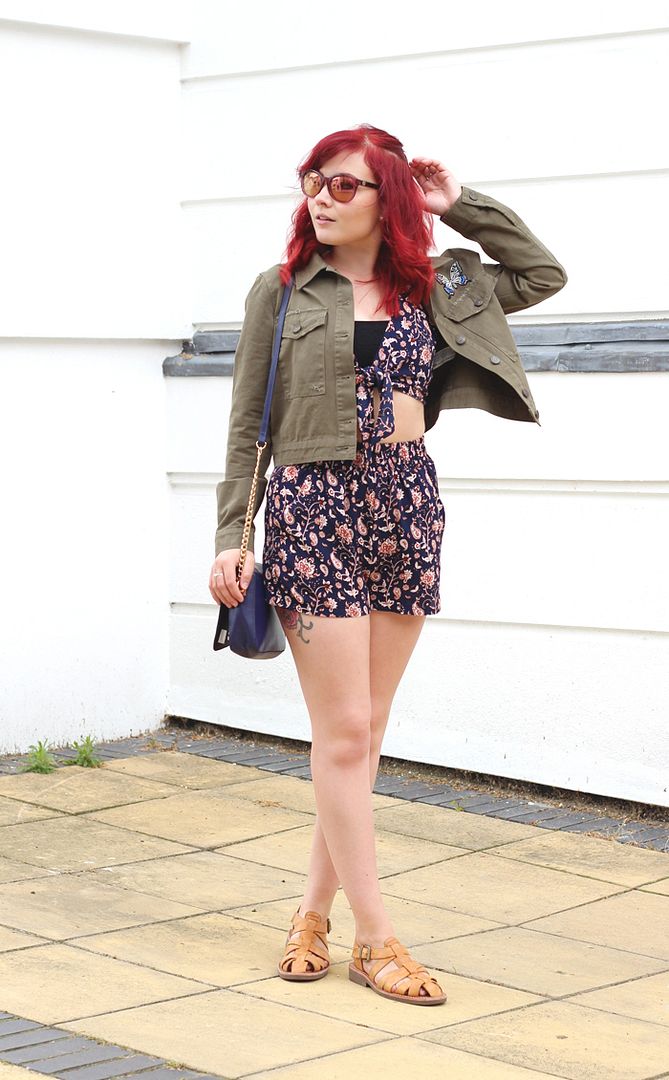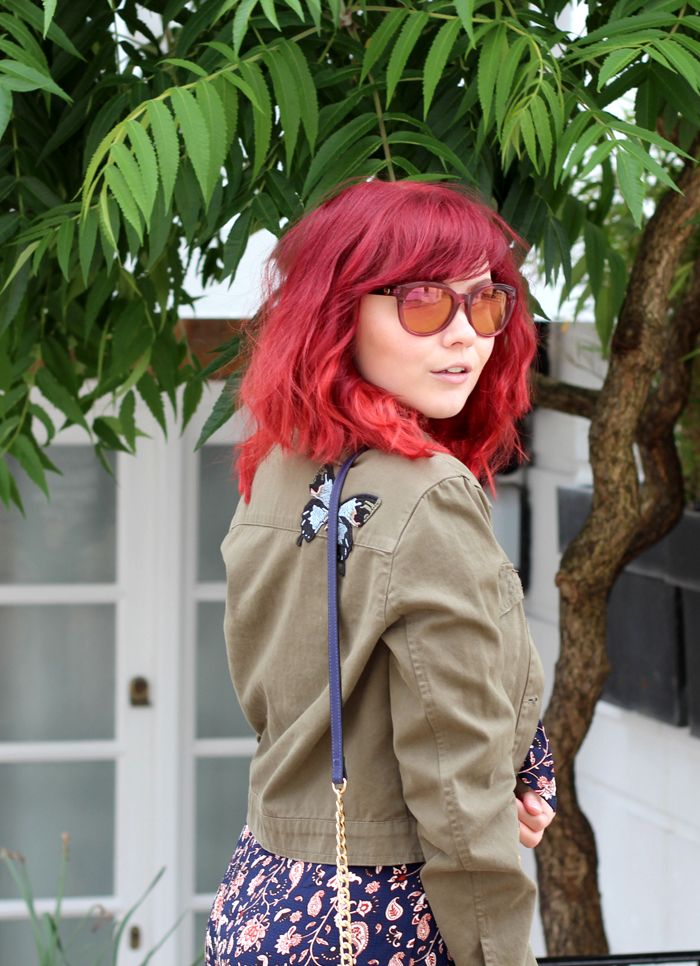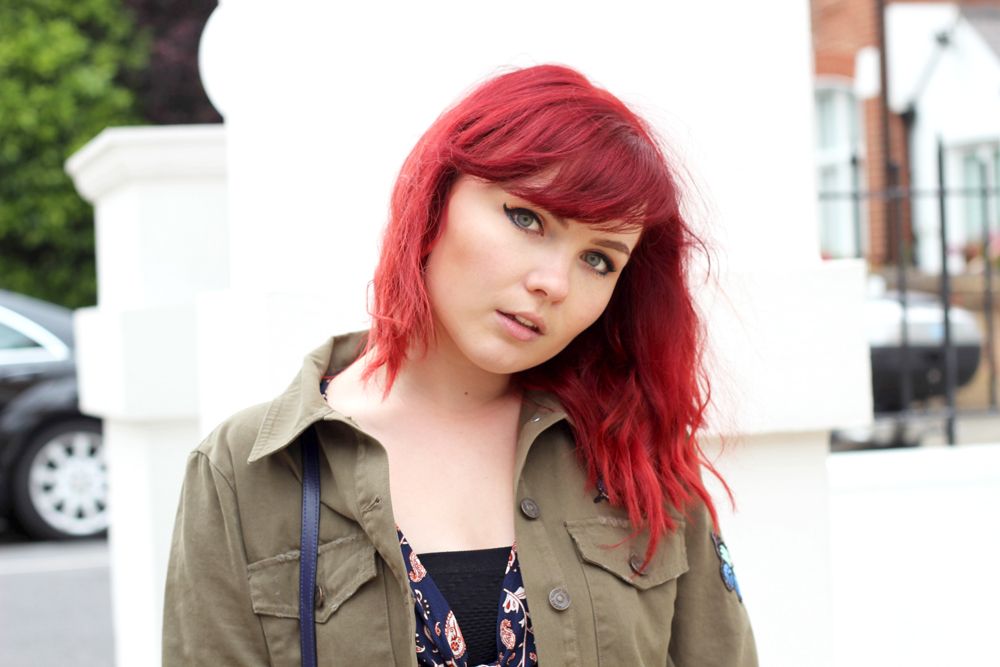 After going out in it I realised that the only one who really cares about how I looked in it was me. I am the one pointing out my pop belly, squishy skin and stick legs, and only I can change myself thinking about these things. There are definitely things I can change, by eating better and doing more exercise in order to feel good in myself but I realise it isn't going to change my mentality when it comes to judgement. Regardless of what I do I will always find something to point out as a negative and it's wrong to think that most women feel this way.
It occurred to me when editing these photos that I didn't feel confident and happy at the time they were taken because I was too worried about how my body would look. I focused on the small things instead of looking at them and being proud of the body I can call mine. After all, I live with Crohns disease, I work full time, I upkeep this blog and I do it all in this one body I have been born in. It has made me realise I need to learn to love and appreciate what I have more, much like Megan talks about in her posts. It is a start and I can't say i'll change over night but I wanted to share my feelings on the subject because I know it's come up a lot recently. It's not easy to suddenly love yourself or your body, but it's definitely time we all started focusing on the small things we do like and complimenting each other more.
Shop The Look:
Jacket – Zara
Bag – Asos