Finally I have 'finished' my Denim Jacket Patch & Pin Badge Jacket! I have spent about a year collecting badges and pins and wanted to show you how I achieved this patched jacket with pin badges and pom pom trim. It has been so much fun putting together and collecting patches to match my personalty, there are some great ones available so it's been hard to choose! See the steps I took to make mine, with some simple tips to make the process easier.
What you need: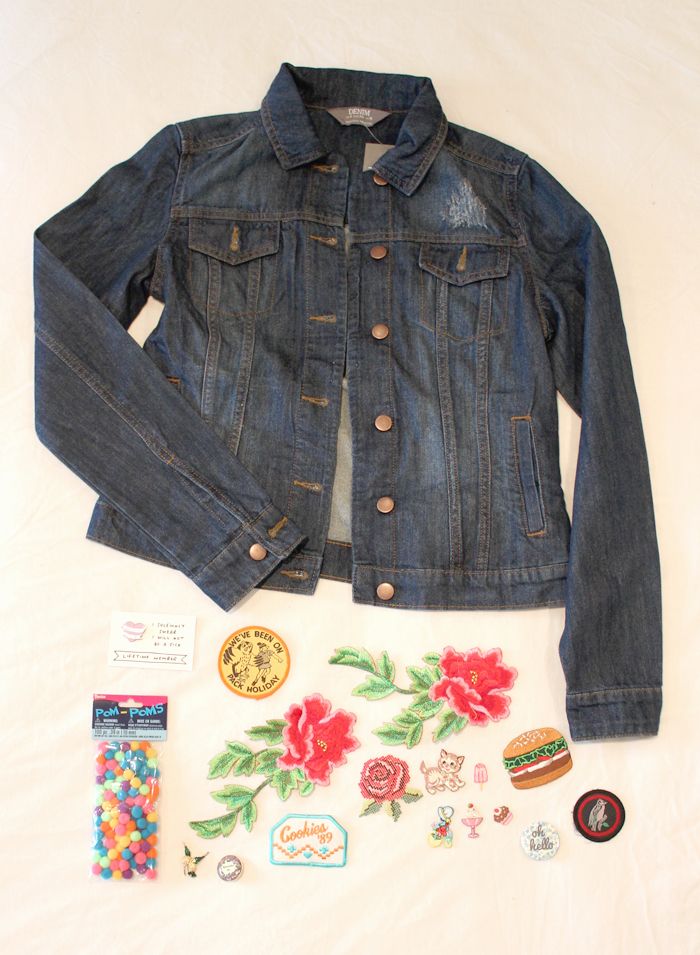 1. Pom Pom details make a great addition to a Denim Jacket DIY, as it's common at the moment to see patches and pin badges on a jacket but this idea makes something more unique. I personally love bright colours so went for a rainbow multi coloured pom pom trim look. It is fairly time consuming sewing every individual PomPom on but I think the final effect looks great.
2. When ironing on your patches I highly suggest laying them all out first and exploring different places to put them until you are happy. Take a photo of this layout on your phone for reference, so when it comes to ironing you can move the jacket around and remember where you want to put them.
3. Some iron on patches may not be as strong so I highly suggest hand stitching them on. Also retro or Vintage ones may not have the iron on backing, so they will need to be sewn on!

I have been collecting my badges and pins for over a year now and finally happy to put this blog post up! I am still growing my collection and will probably add more to this jacket and I am excited to keep adding. Badges, patches and pompoms can also look great on skirts, dresses and jeans so I have put together a place to shop similar styles ready made (for those that prefer to buy outright).
I will post again next year and show how my collection has grown even more!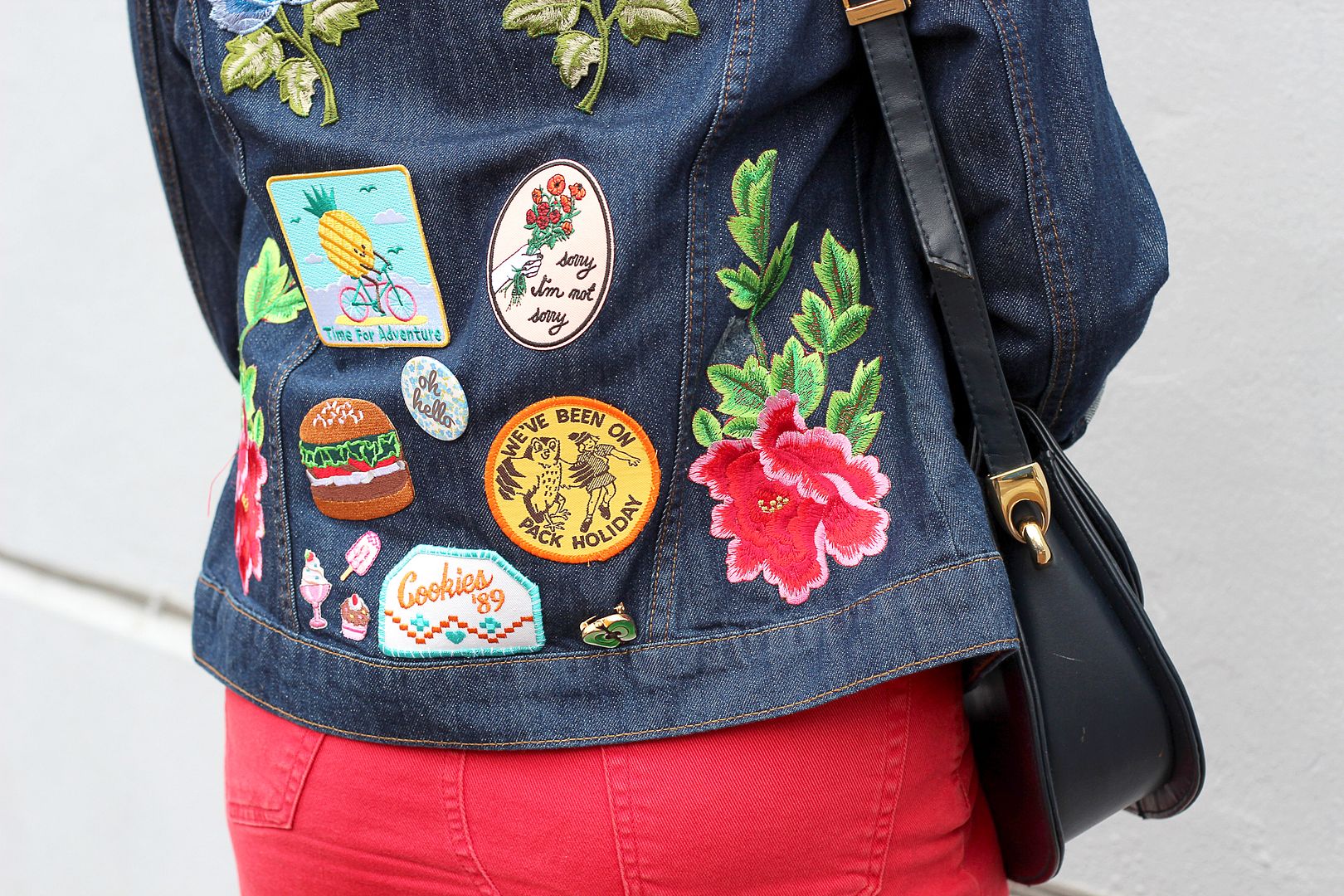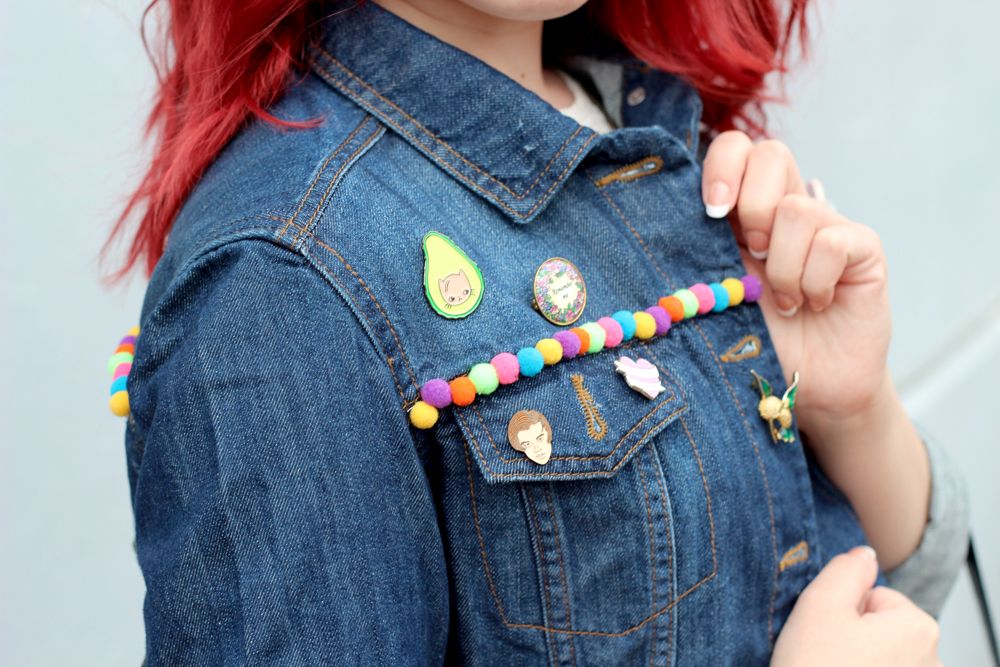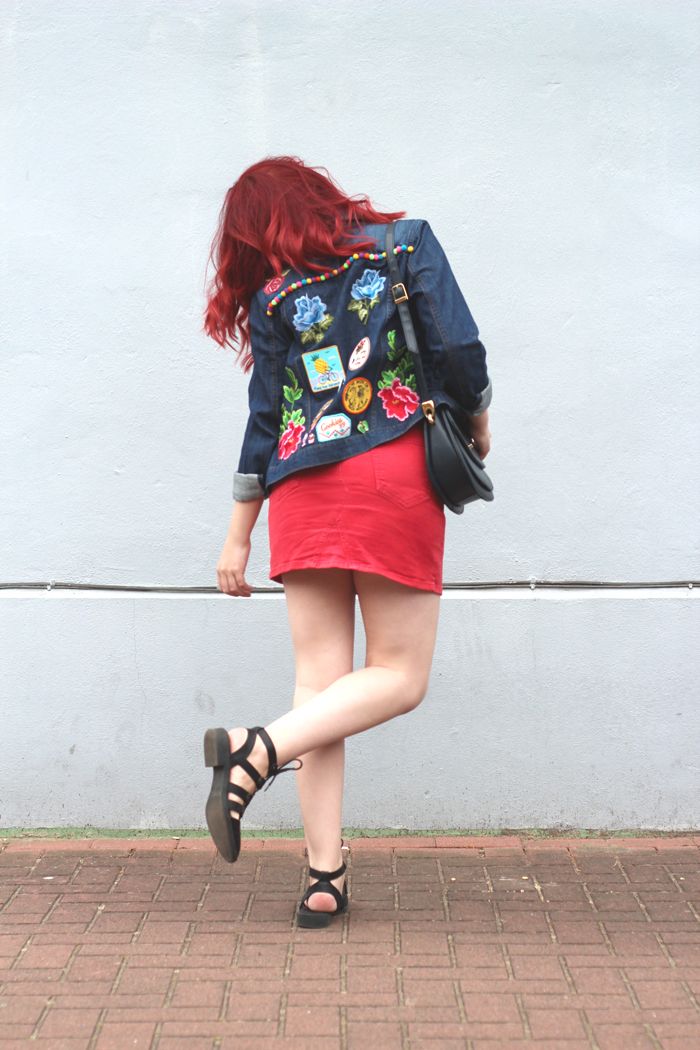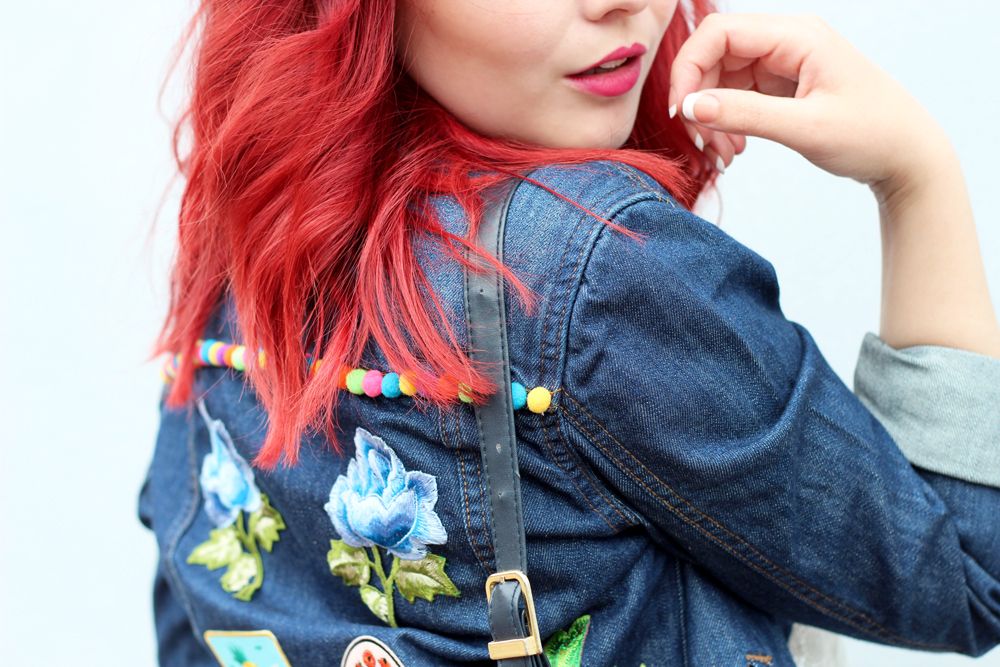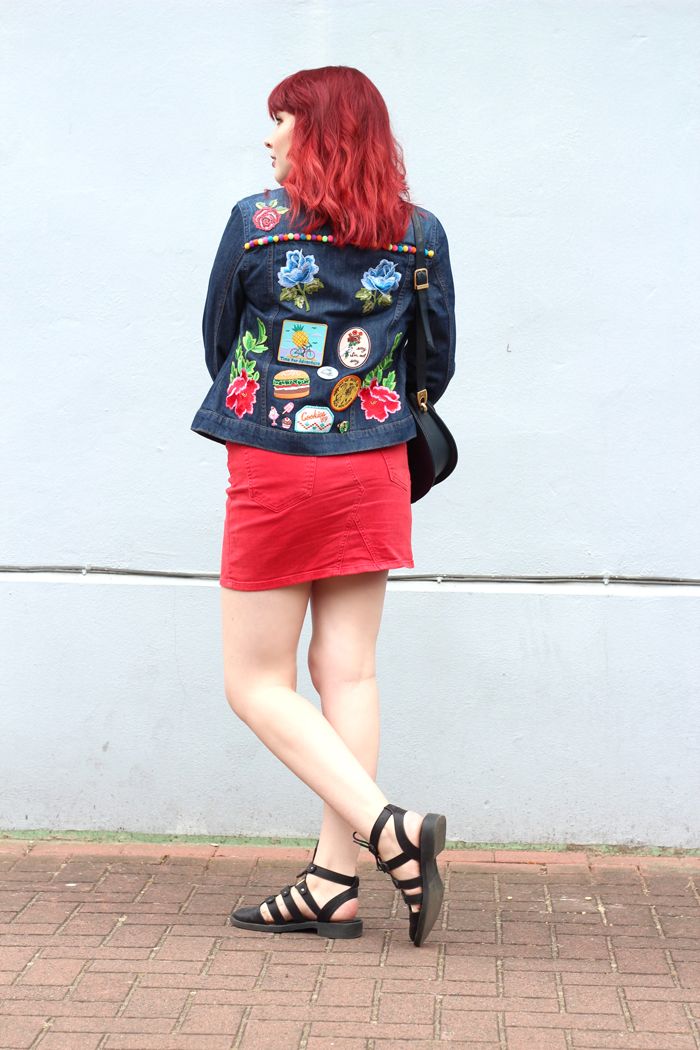 Everything Featured:
Side Flowers – Etsy Lace Shine // Burger – Etsy // Sorry I'm Not Sorry – Rose Hound Apparel  //Time For Adventure Pineapple – Belsart Etsy // Avokitty pin badge – Ponyponypeoplepeople // Cookies – Ebay // Blue Flowers – Etsy Lace Shine // Top rose & 3 Ice Cream Badges – Sass & Belle // Leonardo Pin Badge – Rose House Apparel // Don't be a dick pin badge – Veronica Dearly // Dolphin Badge – Tatty Devine (retro) // Pom Poms – Ebay
Denim Jacket – Dorothy Perkins
xxx