This year I am finally going abroad again, after deciding it wont happen without saving hard for it. My friend, Adora and I are heading to Rome in June for a week and we are getting so excited. As I haven't been away for a few years I decided to start organising and preparing for the trip. This involves packing, travel essentials and organisation of itinerary for activities. So this post is for others of you who perhaps aren't regular travellers (like me) and want to know how I overcame my rookie preparations.
We can't wait to explore the city, including all the usual touristy sights and some of our own discoveries. One of the great things about holidays is treating yourself to new clothes and accessories. I put together a wish list of items I am lusting over as well as essential things I personally think everyone needs to take on a City Break!
Packing:
1. A Suitcase for two.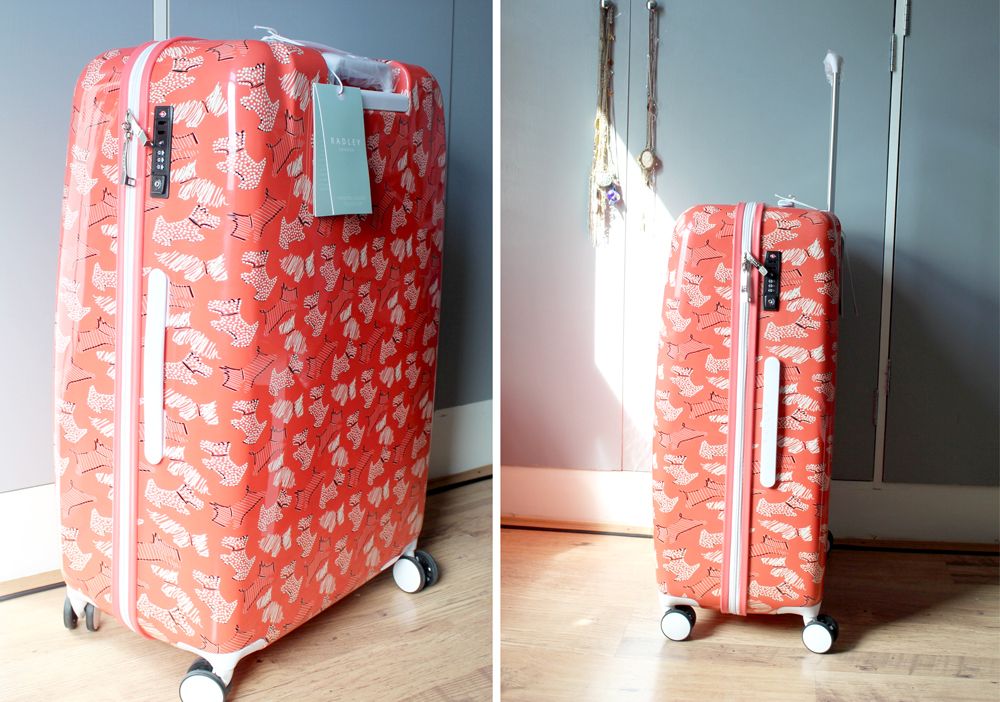 My friend Adora and I decided to just pay for one suitcase and share it, to save money. We both get hand luggage and then it means making sure our suitcase is a good one to fit both of our things. I got this amazing one from Radley in the largest size, and it has two inside zip sections, perfect for sharing! It is vital wherever you go to get one that has a lock, or a space for one so there is no chance of theft. It is also great for keeping things hidden and safe in hotel rooms.
Also this Radley one is so beautiful to look at, with a gorgeous red print! You wont be able to miss your case when it gets put on the conveyor belt.
2. Passport & Ticket Organiser/Case.
This is my inner organised freak coming out here, but it's really good to keep your important things together in a safe place, so you know exactly where they are at all times. Get a cute organiser set for your passport, tickets and travel documents, like the Warehouse one below. It will fit in your handbag perfectly and means everything is easier to manage when in busy airports and on trains.3. An Underwater Camera.
This isn't something you would normally consider on a city break todo list but it's always a good idea! If you go to a cool Roman spa, or your hotel has an outdoor pool (like ours does) then you can get some fab underwater shots. This has always been a nostalgic love of mine and would look great in scrapbooks.
Clothing & Accessories:
1. A good pair of Sandals (you can walk in).
This is essential for City breaks because there is a lot of walking! However there is always rooms for a couple of pairs of statement pretty shoes for evenings and down time. I suggest a comfy pair in a fun colour like the Red ones below.
2. A Stripe Dress!
Not everyone will agree but I think no matter the holiday a stripe dress can be a really easy throw on during the day, by the pool or even in the evenings with some pretty sandals and jewellery. This Asos one is a great find and the off shoulder style will look great with a tan.
3. New Swim Wear.
Although I have loads of bikinis I love buying a new one for a holiday to help me feel confident. Nothing better than a pretty polka dot print like this Asos swimsuit. It flatters and hide the bits I don't like to show and the style is nautical and flattering. A new swimsuit can help (just a tad) with making you feel good by the pool or at the beach.
4. An Umbrella
Going to a European City means you may not be safe with the weather. Always pack a small handbag brolly just in case the heavens decide to open. This Cath Kidston one is delightful because it folds up really small and has a city print on it (prefect right)!
5. Sun Hat.
No one wants a burnt head but somehow this is one that is easily forgotten. Get a cute straw one, like the Topshop style below.
LASTLY, best tip of all is take a friend. Of course this is obvious but nothing beats great company. I am so excited to be travelling with one of my bestest friends, Adora and to share it all on here.