Some of you may have seen this amazing ASOS Zoella Pom Pom jumper recently worn by the wonderful Zoella (as seen below). It was in my saved items for about a month, after it instantly took my eye. After Zoe wore it though, the jumper sold out and I was left slightly heart broken! So I took it upon myself to make my own version, with pastel coloured pom pom's. I have photographed how I made it and it's so simple anyone can do it. So not to worry, the original may be sold out but make your own and it can be even more quirky and unique.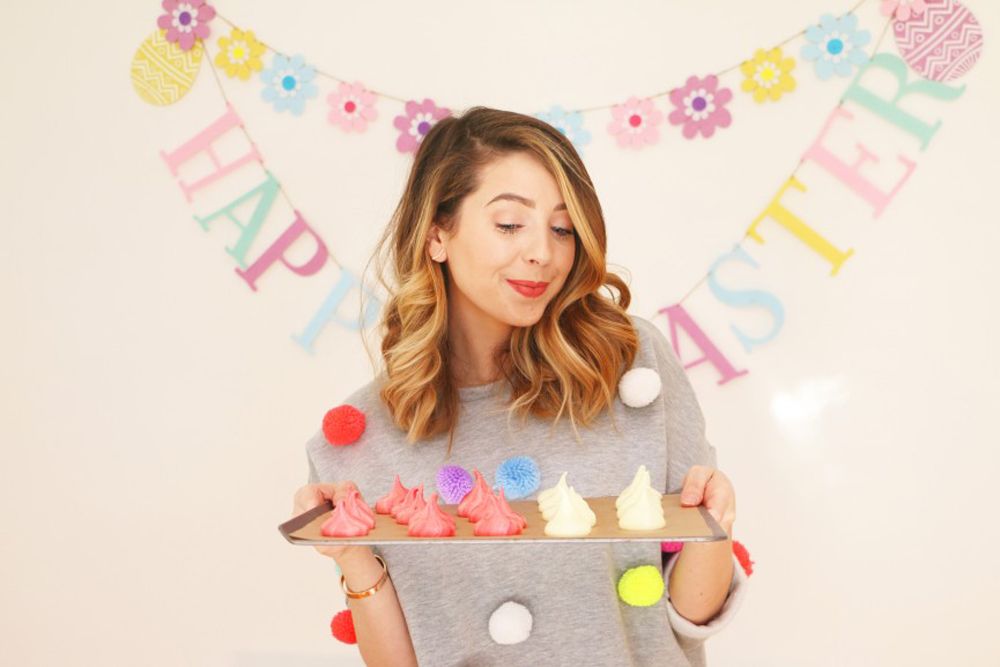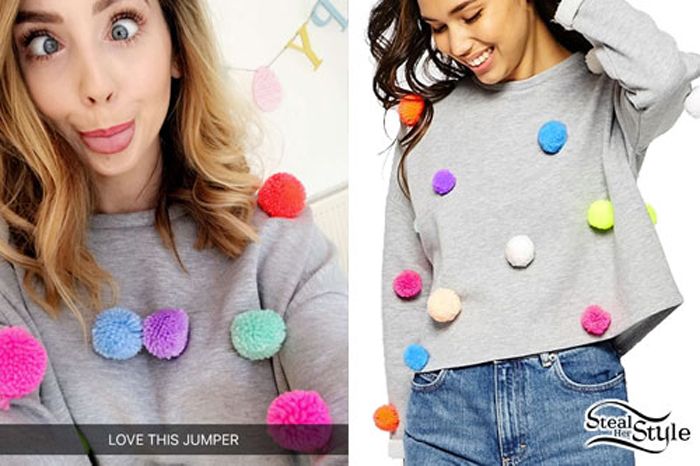 What you need:
1. A Grey Jumper, long or cropped. (Below from Newlook £10 in the Sale)
2. At least 5 different coloured wools.
3. Pom Pom Maker (mine is from Ebay)
4. Cotton and needle.
5. Scissors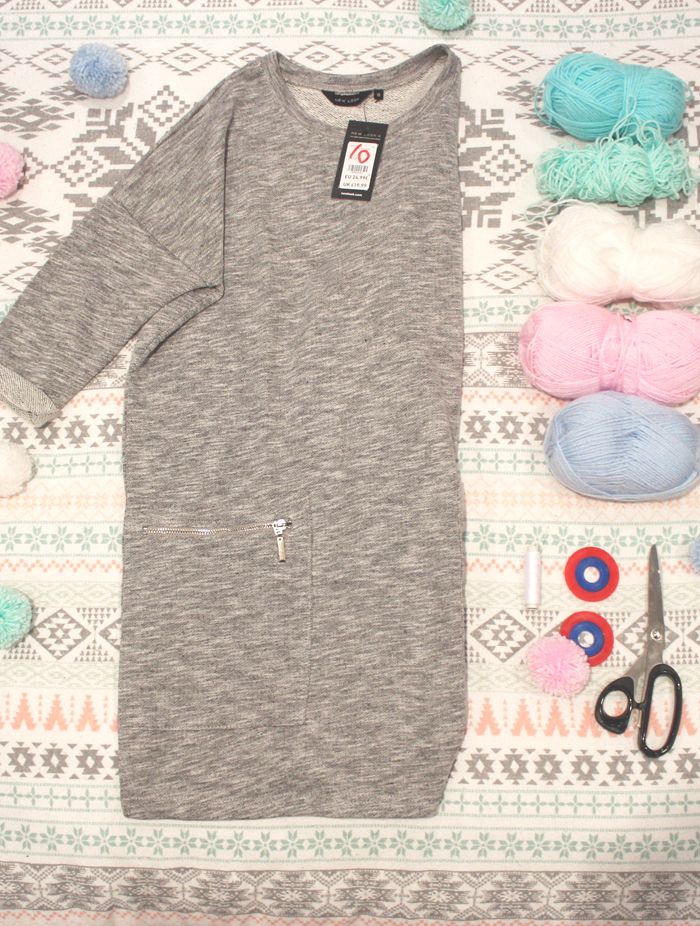 1. If your jumper is long, like the one I purchased, than simply measure and cut it to the required length. It should sit just about your hip bone.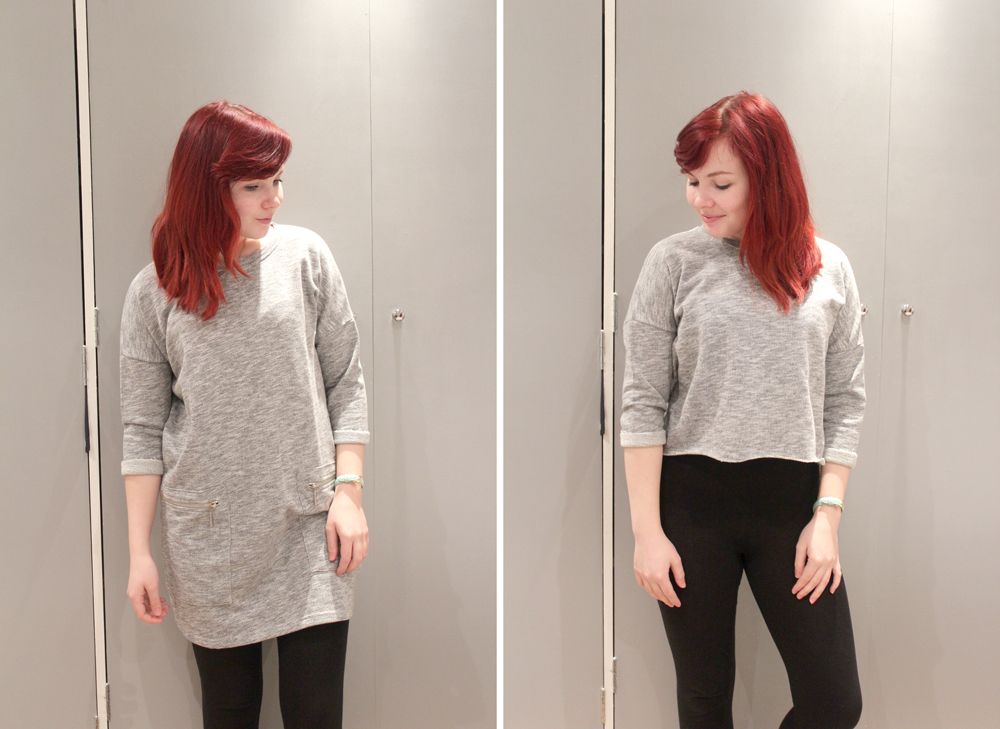 2. Make several pom poms! I made 20 in total, 4 of each colour. This process can take a while but keep at it, it's worth the patience.
3. Once all the pom pom's are made, place the jumper flat on the floor and place the pom pom's on it where you want them to go. Take a photo on your phone for reference, so when you start sewing you can see what colour needs to go where. Hand stitch each pom pom onto the jumper, doubling your thread so it's strong.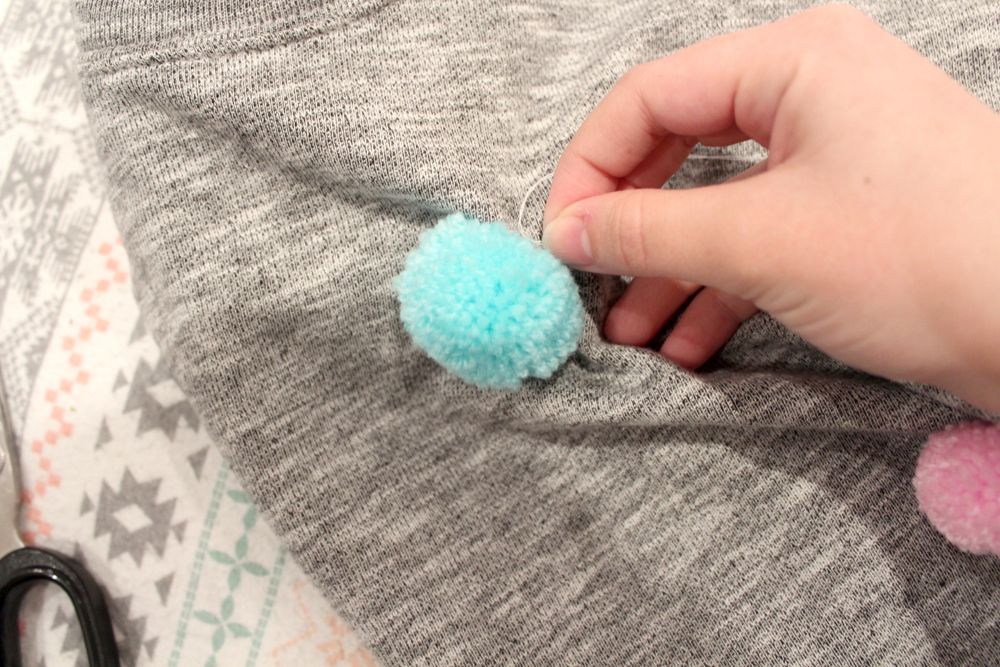 And that is it!! It is SO EASY to make and really doesn't break the bank. I was sad not to get hold of the ASOS one, but I am just as happy with my hand made, unique and pastel version! Let me know what you think in the comments.