This post was inspired by a few conversations I have been having with people recently on the past and my current career choice. As a few of you may know (if you have been following my blog for a few years now) I took Illustration at University and have a degree in this subject. I felt like it was a good time for me to talk about my career choice, where I came from and why it is okay to not be doing the exact thing you thought you would be.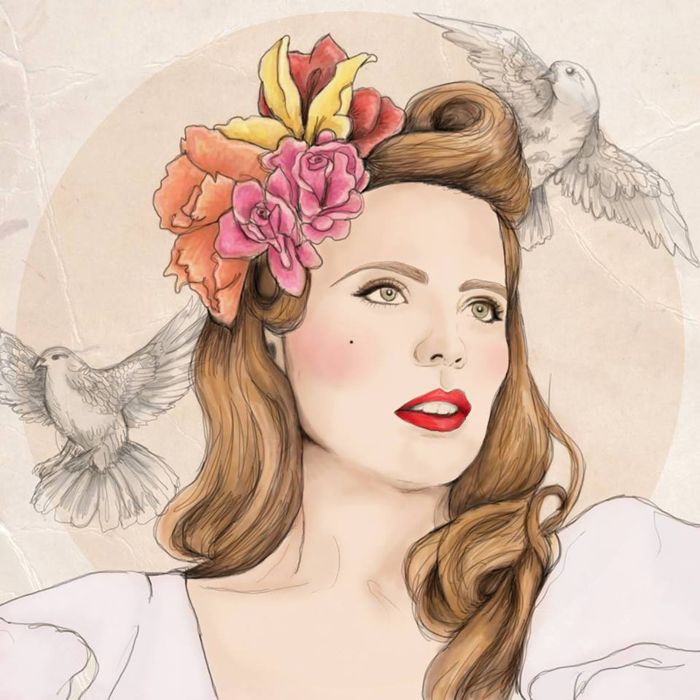 Why I chose this course.
I have always LOVED drawing, fashion and art, so after studying a Foundation at college I came to the conclusion that Illustration was my destiny and what I was supposed to do. Previous to this course I studied a National BTEC in Fashion & Textiles but for various reasons I went down the illustration route. I decided at the time with much persuasion from my tutors and peers, that this was more me and I finally believed I was going to achieve my dreams in this subject.
University is a time where you go through so many changes in your life, especially when you start University at a young adult age without any prior responsibilities in the 'real world'. I'm talking about the age before you have to get a proper job and earn your living to pay for rent and boring adult things like that. It is this stage that we are finding ourselves, some are really certain of the career and exact path they want to take, yet more often some (like me) don't really know, so will take something they enjoy at the time. I always knew I would end up doing something creative but I just took each day as a new experience and have always put my everything into what I am doing at that particular time.
Post Uni.
After Uni finished I was unemployed for a few months whilst trying to find any sort of job to pay to move out (as my boyfriend had to move in with me and my Dad, cosy much)! These few months was my chance to blossom on my blog and that year I was shortlisted for the Cosmo awards and achieved so much on this little space on the internet. I was becoming more and more fond of Social Media and was learning new things about it every day.
Alongside my blog I started doing blog banner illustration and freelance work, you can still see one of my examples on '
Invest in your chest
' blog. At this stage Freelancing was completely new to me, very exciting but also really nerve-racking. I had no idea what to charge and a lot of the time ended up underselling my work. People started expecting work for as little as £20 when they could take me up to a week to create and I was starting to loose my desire for it. The pressure of social media was starting to grow and I was getting a lot more people wanting my work and in the end I had to start letting people down because when I got my job in retail, I just couldn't juggle both as well as my illness.
I focused then on my blog and working part time in retail and found myself distancing from freelance work as I simply felt I wasn't good enough because people wouldn't pay for he hours I was putting into it! I wish I could go back now and research more into prices and how to get myself out there but by this point I had lost my confidence.
The steps I took to a new career choice.
The future is never decided from the past, only you can make decisions in life and those decisions will create the journey for you. My choice at that time was to concentrate on moving out with my boyfriend and enjoy blogging and earning money.
It wasn't until one day my manager at schuh (where I was working a 25 hour contract) came to me and said she had received an email about some PR work experience within the company in their London office, and asked if I would be interested in it. I was so excited that I applied straight away and got a placement, meaning my work would allow me 4 weeks leave to go and work in London. I stayed with a friend of mine and had the best time of my life living the London experience for the first time in a 9-5 creative and fast paced role!
Having tasted this experience of working in London and being able to attend fashion events and let my blog thrive even more, I knew that I had to fight to come back here one day.
The next year I continued in retail and moved on to Miss Selfridge to be a VM! All the while I continued to dream and always looked into finding a way to relocate to London! But without a job lined up and any savings it seemed like it would never happen. UNTIL my dream came along when a friend in a company I loved offered me that step into the world I wanted and the career I could only hope for, so of course I took that opportunity.
Getting my foot in the door was more than I could ask for and now I am living here in the most thriving and exciting City! Chris my boyfriend has even landed his graphic design job he had been dreaming about so we were finally set on our way.
Why it is okay to not work in the field you studied.
My journey reflects the hard work I put into my blog, social channels and how much I networked. I met people at events, I tried new things and I travelled all around the UK just for a few hours blog events just to explore new opportunities. My story wont be the same as yours but this is why it is so important for me to talk about this. I feel very passionate about that fact that everything happens for a reason. I am in a new job role now but wont ever forget the opportunities I earned and the people who helped me along the way to get here, I really do owe them so much.
I got asked today why I didn't continue with illustration and this triggered me to write this post. My reasons are because I lost my passion for it when doing it for others. I became aware of my skills in other areas and chose to work in Social media, communications and creative digital design. Things that without the journey of my uni course, the people I met and my blog I wouldn't have learnt these things and been able to achieve what I have.
It's OKAY to be doing something different. I know others who now work in community jobs helping people or travelling the world, rather than working in the field they studied. The reason it is okay because you have to do what makes YOU HAPPY, not what you think will make other people happy to see you doing. When I finally made that choice I felt free. Do what feels right deep down and even if people judge you, it's just one simple part to your journey into the rest of your life. Live it, accept the things that happen and always try your best. That way you know it is okay to be living the way you want to and your future will be brighter because of it.
I now have started drawing again for the first time in a year or so (apart from the odd doodle here and there). My love for it has returned and I having been painting to relax me and to make presents for family and friends. This has now become my hobby and to keep this talent of mine to myself is what makes it so special and enjoyable for me.
I hope you liked this blog and it helped you in your mind set and future journey. Or if it helped you understand me a little better! Whatever it did, if you read this far than thank you so much!! Please comment below if there is anything else you wish to add for others. I understand everyone is different and I don't expect everyone to agree to my opinions but this is how I developed and I am glad to be able to share that here. Thanks for reading.