This hot weather we have been having in London is lovely but as some of you may already know I always find summer styling difficult. I think it's because I love layering and wearing tights! So my current 'goto' look in this weather that is still work appropriate is a pair of smart ankle grazers and a cropped pretty top.
Here I am wearing some trousers from Sugarhill Boutique (that I can't stop wearing) with little elephant print. I love the fact they are a bit unusual and Sugarhill are quite for quirky prints and quality items. There also have a shorts lining inside so you never feel like they are too tight on the bottom!! This lace crop top has already made an appearance on my blog, it is from Ark. It is so versatile and easy to wear casually or more dressed up, I can't fault it.
Just add a embellished necklace, tan shoes and bag and this is my perfect summer outfit for every day casual wear in the office or out with friends.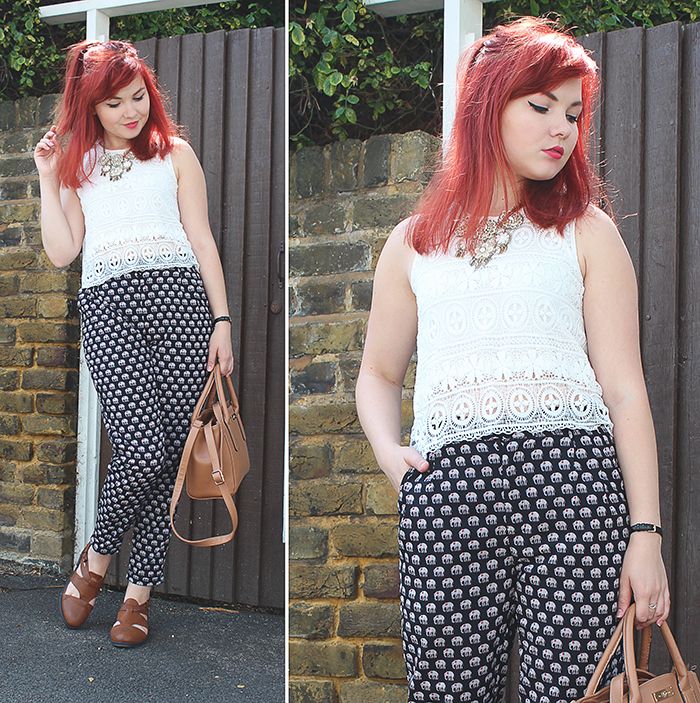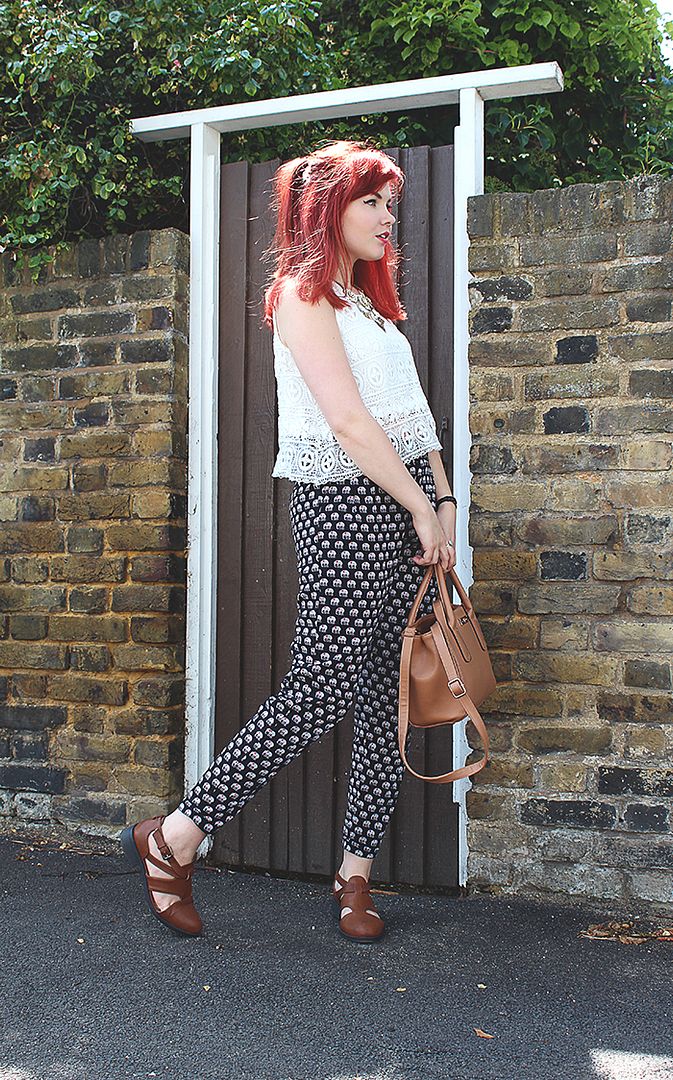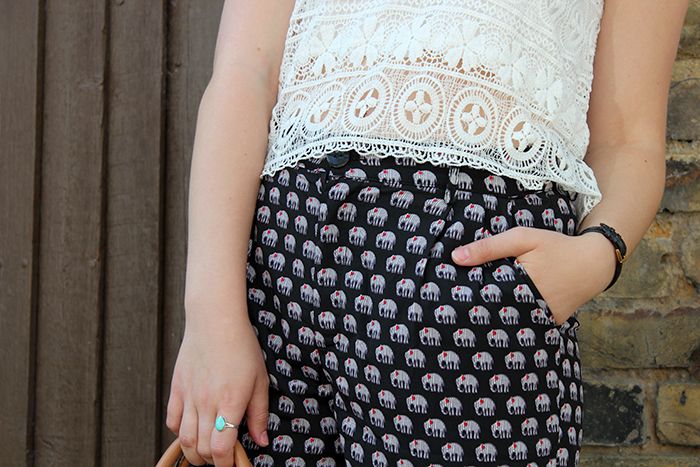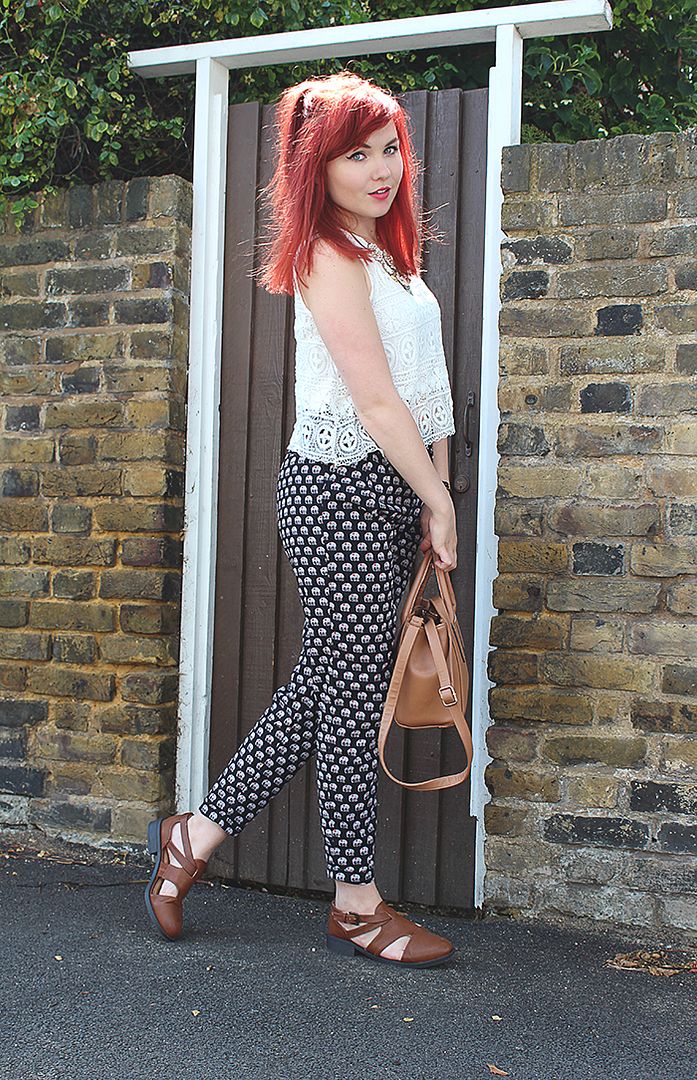 Trousers – Sugarhill Boutique
Top – Ark Clothing
Shoes – Primark
Bag – Dorpthy Perkins
Necklace – Miss Selfridge