Hey all, I am starting to get the January blues if I am perfectly honest. I started the new year on a really positive mindset and don't get me wrong nothing has changed, I think it's just a sense of boredom and lack of money. That is why I decided to put this post together for you guys that may be feeling the same way! I went out over the weekend and took outfit photos in the rain, because I felt good and nothing was going to stop me. So I think with that same attitude and a few little tips n tricks, we can turn those rainy grey days into bright inspiring ones.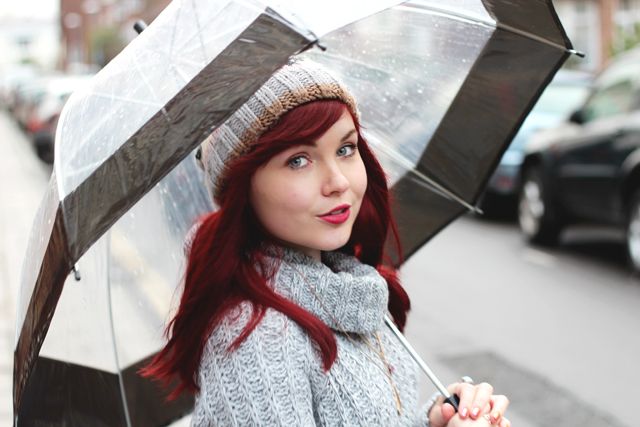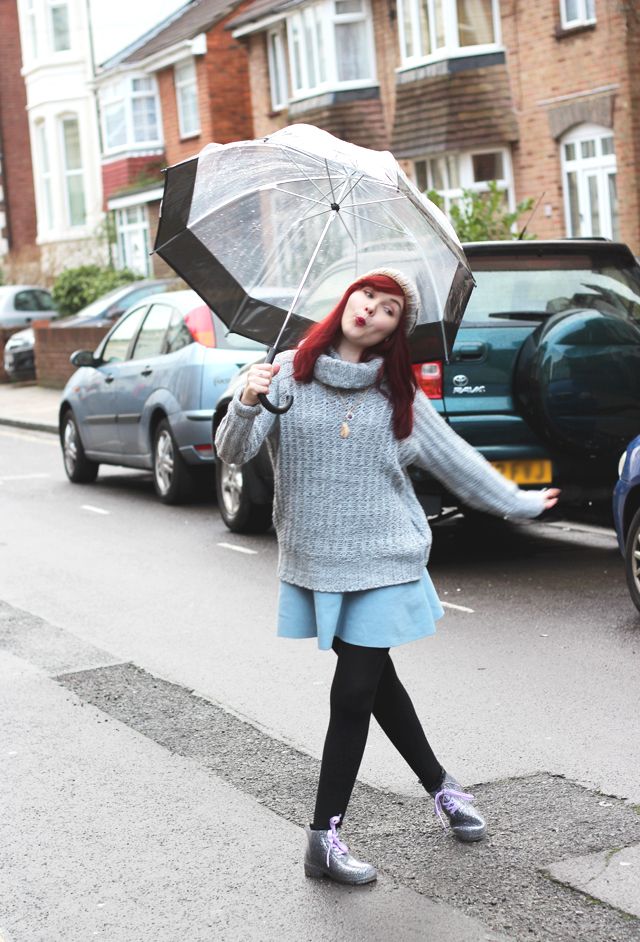 Jumper – Missguided
Skirt – Primark
Tights – TKMax
Wellies – schuh
Hat – oldddd
Umbrella – Primark
Firstly lets discuss my rainy day outfit, I felt so snug and happy in it. The blue skirt is one from Primark that is completely stretchy and soft, but still as a skater style looks stylish. I wore it under a scooped neck number from Missguided which is my favourite winter item right now. Everyone needs to go invest in one, as they are snug, warm and personally I think they look adorable. Rainy days aren't complete without a little hat, some fun wellies and a brolly, all of mine had to be cute of course, with glitter and pastel details!
Personally I find in January it is so easy to get yourself in a 'funk' when the days are cold and there isn't a sparkly Christmas to look forward to anymore. So below is 5 things you can do on a rainy days to cheer you up, keep you busy or share with a friend! Hope you enjoy them.
1. Get crafty.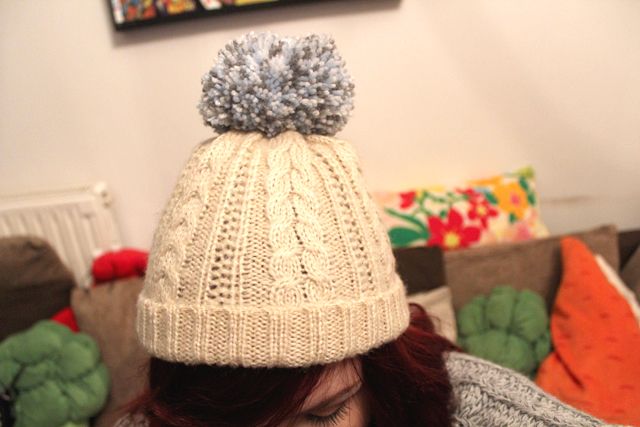 Lastly, you could always search Pinterest for some paper crafts. Everyone has paper laying around the house somewhere and there are so many things you could make! See my
Pinterest Craft Board
for more inspiration.
2. Pamper yourself.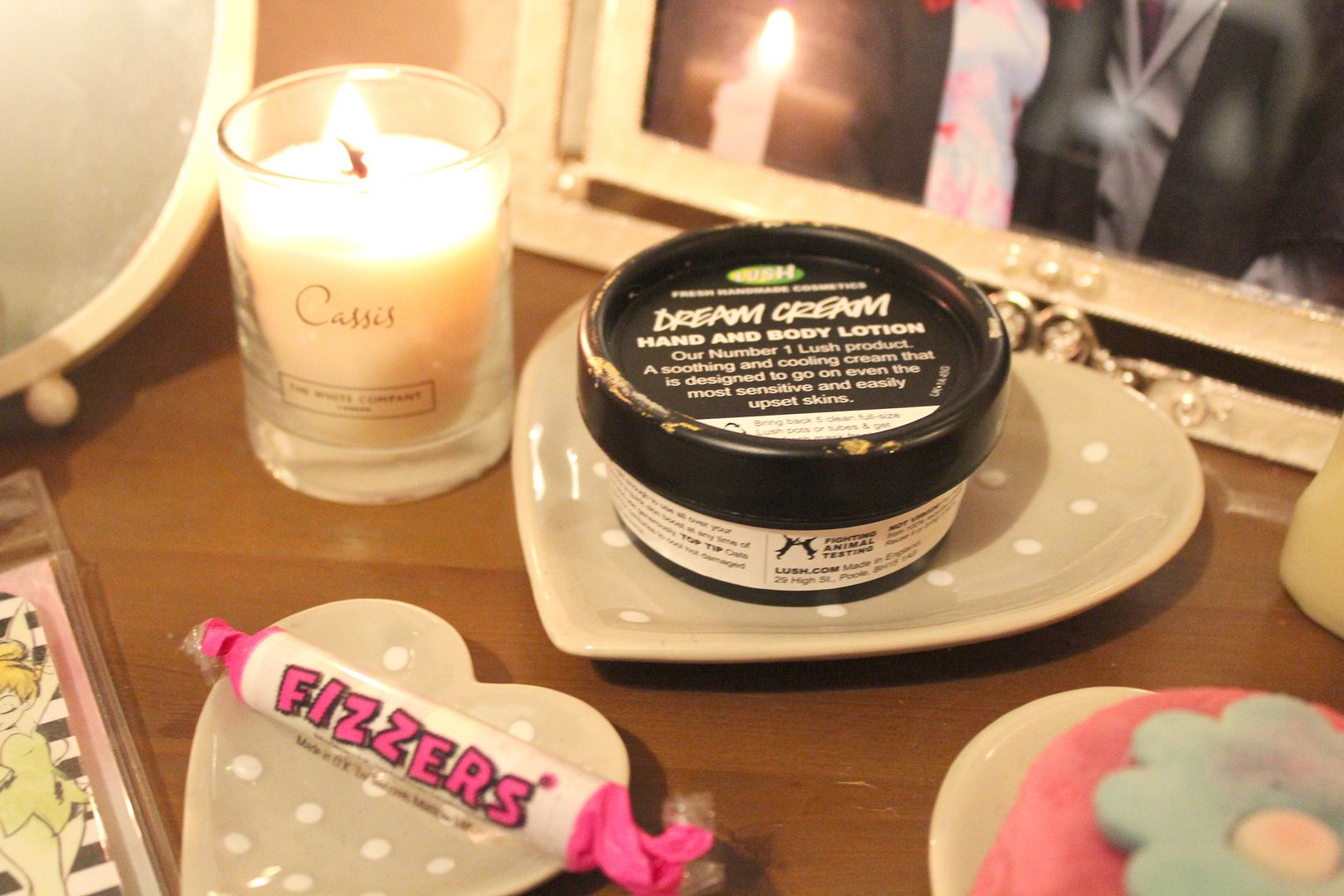 This one is such an obvious choice for us bloggers! I know most of us love to indulge in LUSH goodies, or treat ourselves to new nail polish colours and it's like the best thing ever. How about looking through all your existing make up and give yourself a make over of colours you would never wear, or try to perfect those cat flicks!
Failing that you could just take a long hot bath followed by a foot massage, bonus points for getting your boyfriend or sister to do it! haha.
3. Organize your bedroom.
This may sound boring but it's actually something that can be really fun if you let it be. Like colour coordinating your wardrobe or putting into categories like knitwear, coats and dresses! When i'm bored I love putting together outfits just for fun; like an outfit for so n so's birthday next week, or an outfit for that party that doesn't exist but I think will look really cool anyway! I don't know just learn to love your bedroom and wardrobe again.
4. Put pen to paper.
How about tweeting asking if anyone wants to be a pen pal and spending loads of time writing a long hearty letter about your funniest memories. You could add some of those cute stickers you have had laying in a draw for ages or doodle some silly drawings.
5. Appreciating your bed.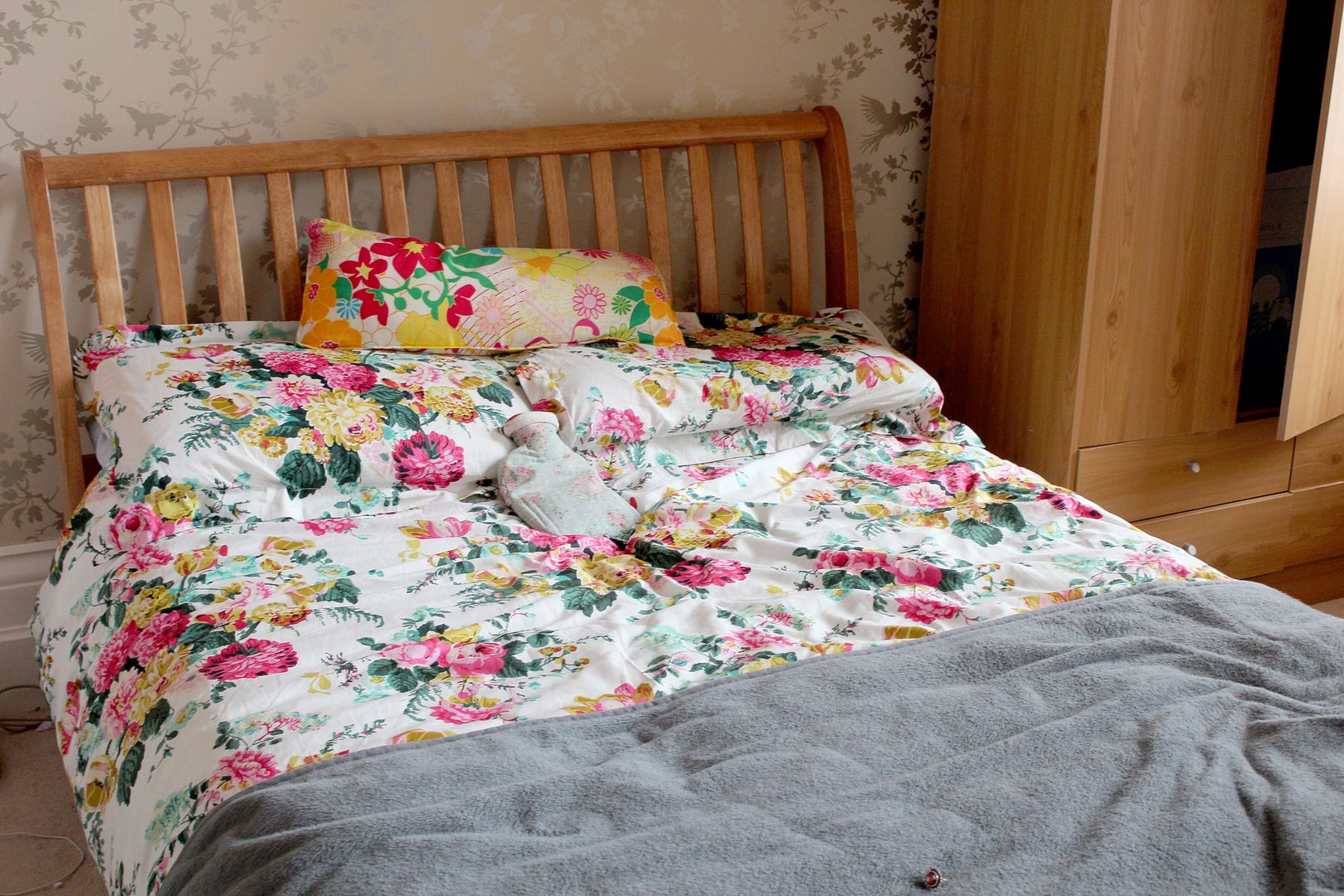 Now, I think we can all agree this is something we all do or need to do. I haven't been sleeping well since being on new medication and I can honestly say I love my bed! Rainy days are perfect for non guilty snuggles, in or out of the duvet, sleeping or just chilling out. Catch up on TV shows on your iPad or read your favourite book again for the tenth time. Basically what i'm trying to say is, have a duvet day and don't have one guilty thought because if you can't do it when it's cold and shitty outside, when can you!?
Did you enjoy this post and find it helped you at all? If so please let me know in the comments! I'll always try to reply when I can 🙂