In light of the evil things that keep happening to the city I live in, I wanted to share a positive post about London. It is the place I always dreamed of living and finally moved here 2 and a half years ago. When I head into central for meetings or to see friends I never get bored of the sights or the land marks. I wanted to reflect on my love for London whilst wearing a lovely new summer look featuring Joanie.
London Life
Living in London can be scary at times when under this threat level! What is amazing to see though is how everyone holds there heads up and carries on. In life I think we always need to stay strong and do our best to remain calm and normal.
London hasn't changed for me, I love living here. Being 20 minutes away from the London Eye, skyline and heart of the city is a dream. The city is still holding onto it's buzz and i'll always remain a lover of it's culture.
Joanie Summer Outfit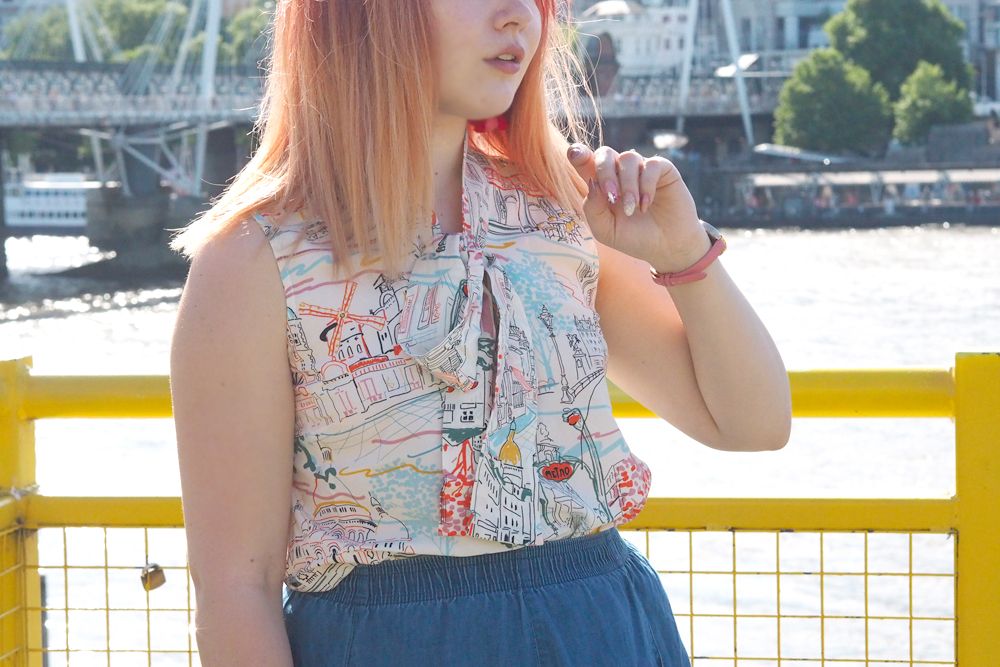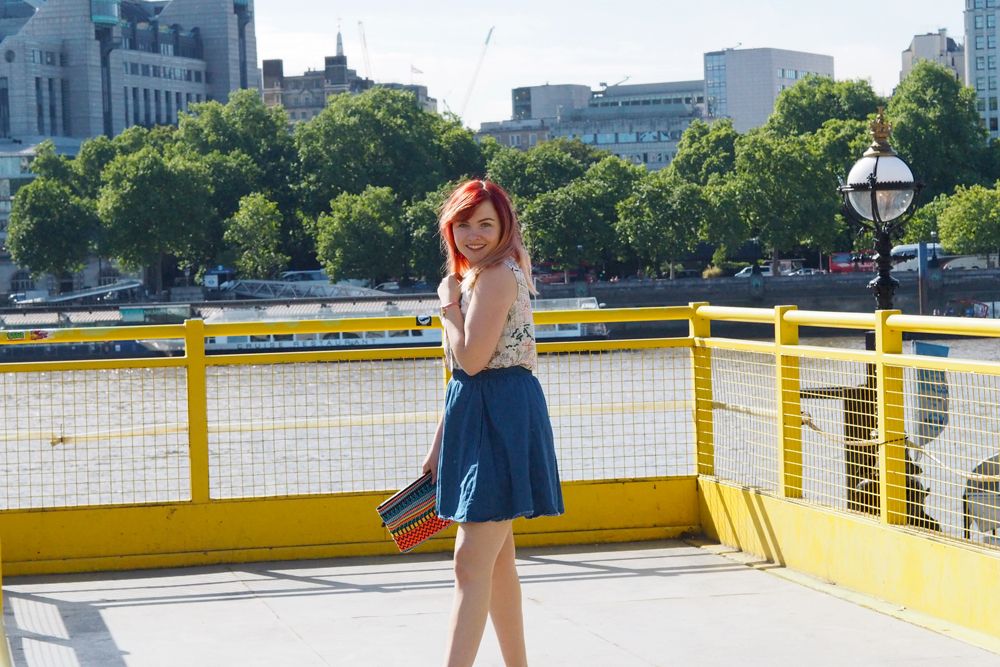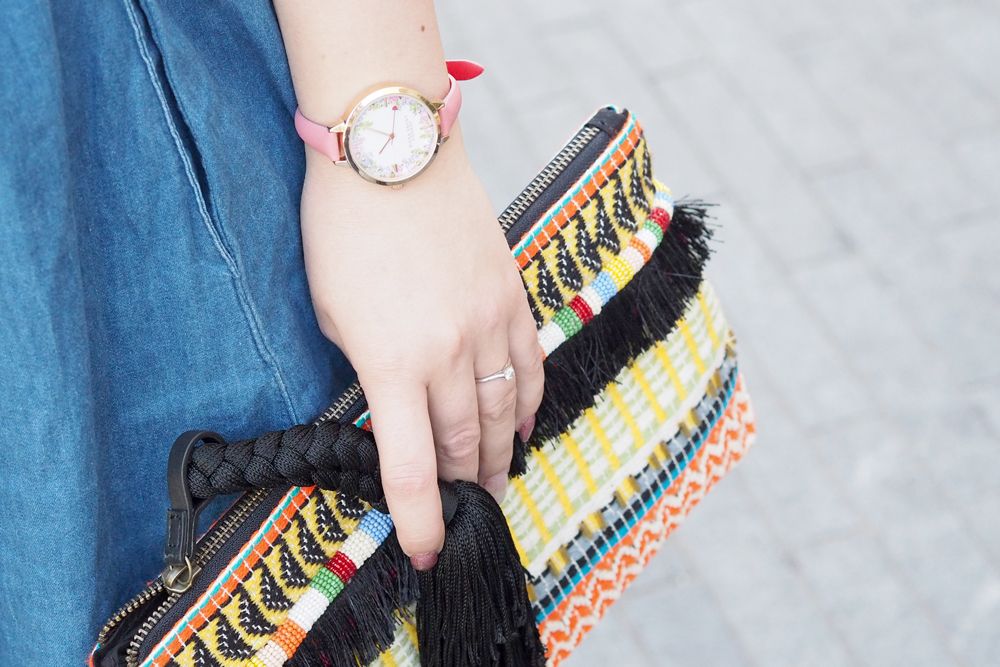 Joanie is a brand I truly admire this season. They sent me this adorable Parisian city print blouse, perfect for Summer. Worn really simply with a denim skirt, sandals and a bohemian clutch bag worked really well.
Myself and Jess from Copper Garden went to soak up the atmosphere around South Bank and enjoyed the food vendors, colours and sights.
Top – Joanie // Skirt – Vintage // Bag – Next // Sandals – Cat Footwear
xxx