It feels so good to be able to enjoy London in the sunshine again. This weekend Chris and I headed to East London, Shoreditch for Brunch at Dirty Bones and Columbia Road Flower Market. During spring time Sunday is by far my favourite day of the week. If you are looking for weekend ideas then I would definitely recommend these ideas.
Sunday Outfit Look:
For Spring I always indulge in lots of colours and prints and Sundays are my favourite time to try new looks. I put together this pink on pink combo, which was so much fun to wear.
Dress – Primark // Rose Gold Shoes – Primark // Painted Jacket – Hand Painted Etsy (by me) // Bag – Vendula London // PomPom Earrings – Depop // London Bus Necklace – Tatty Devine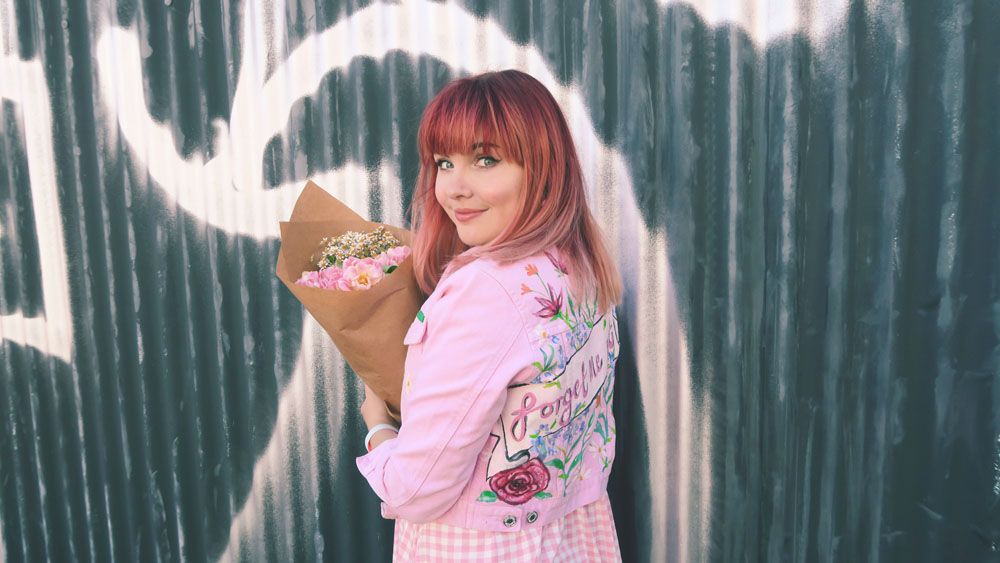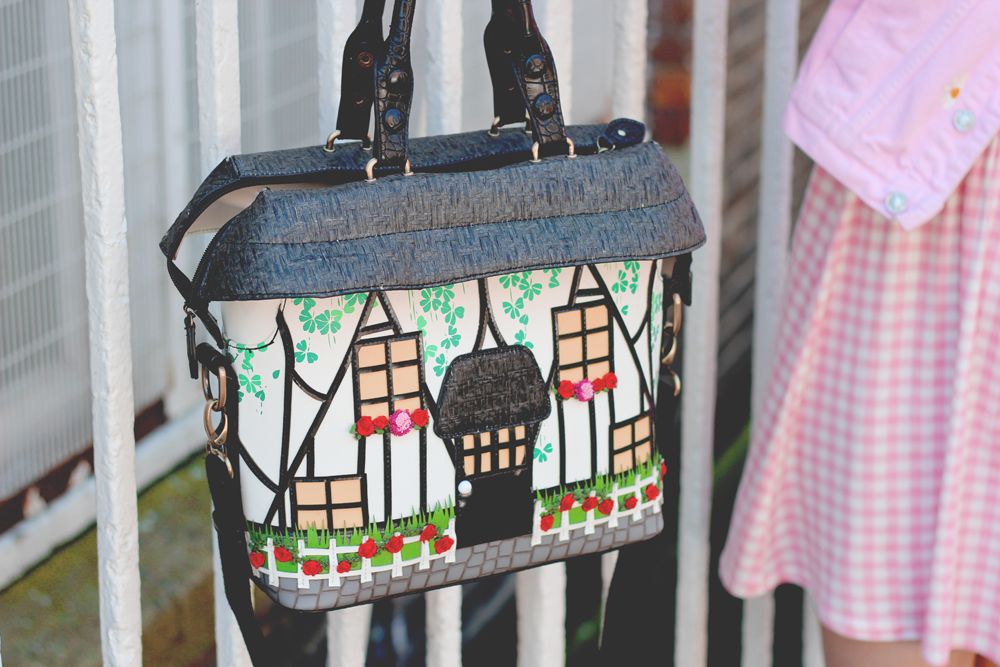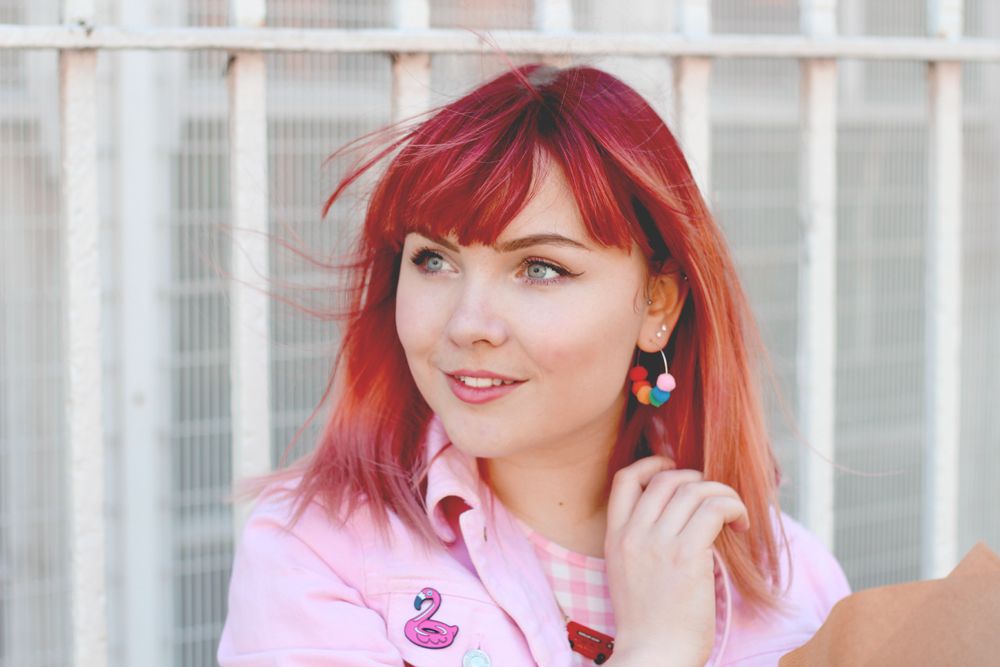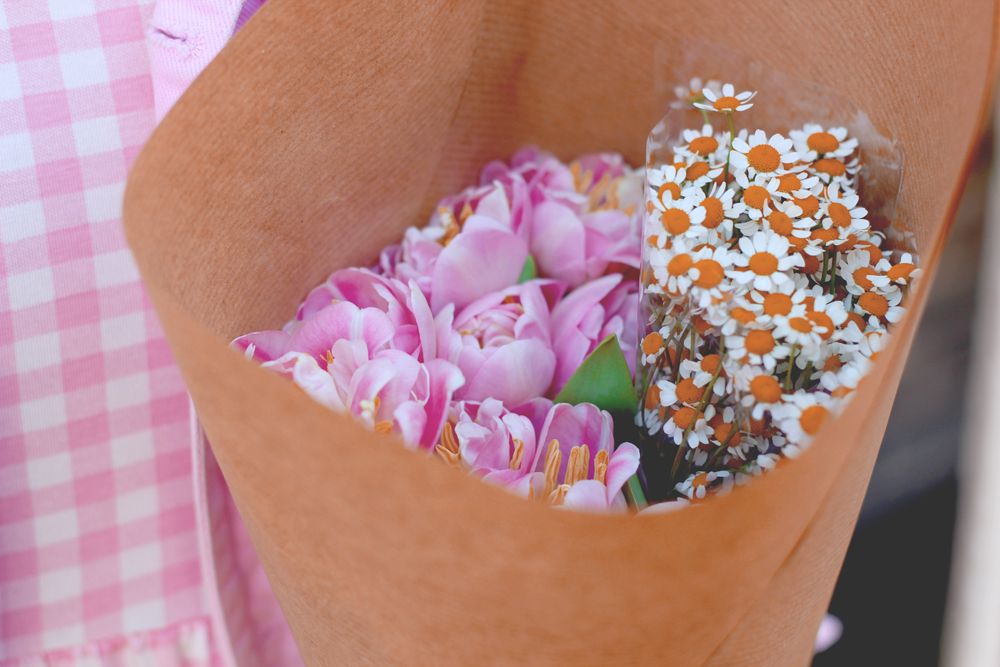 Brunch at Dirty Bones
Chris and I went along to Dirty Bones in Shoreditch to try out the weekend brunch menu. The venue is in such a cool location, right opposite Shoreditch Highstreet Tube station. We were pleasantly surprised to walk in to amazing decor, with a really cool vibe and atmosphere. Is wasn't too busy when we arrived at 11am, however it did start to pick up from half 11 onwards.
Brunch is my favourite meal to go out for and I can honestly say this was the best brunch menu I have tasted. We ordered quite a few things as couldn't decide, the menu has too many good things on it! We went for avocado crumpets to share, chicken and waffles, bacon and eggs AND a side of mac and cheese. The food was melt in the mouth delicious and even when editing the pictures I was salivating.
If you are going to London for the weekend, or live here then honestly go check out Dirty Bones weekend Brunch, we loved it. Big thanks to our lovely waiter Paul who made us feel very relaxed and made sure we had everything we needed. It was a pleasant experience and we can't wait to return!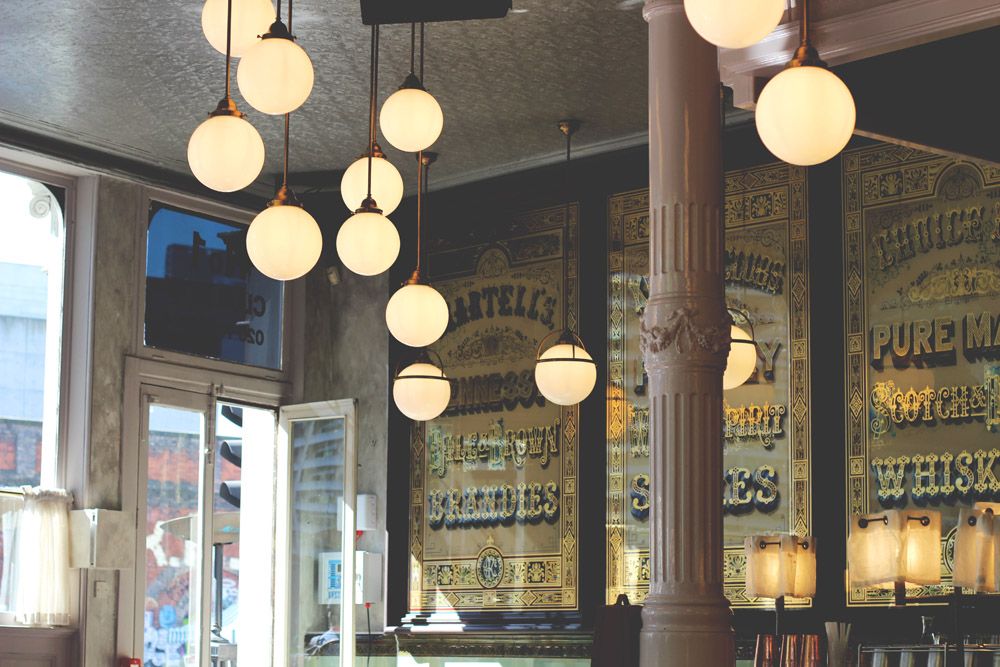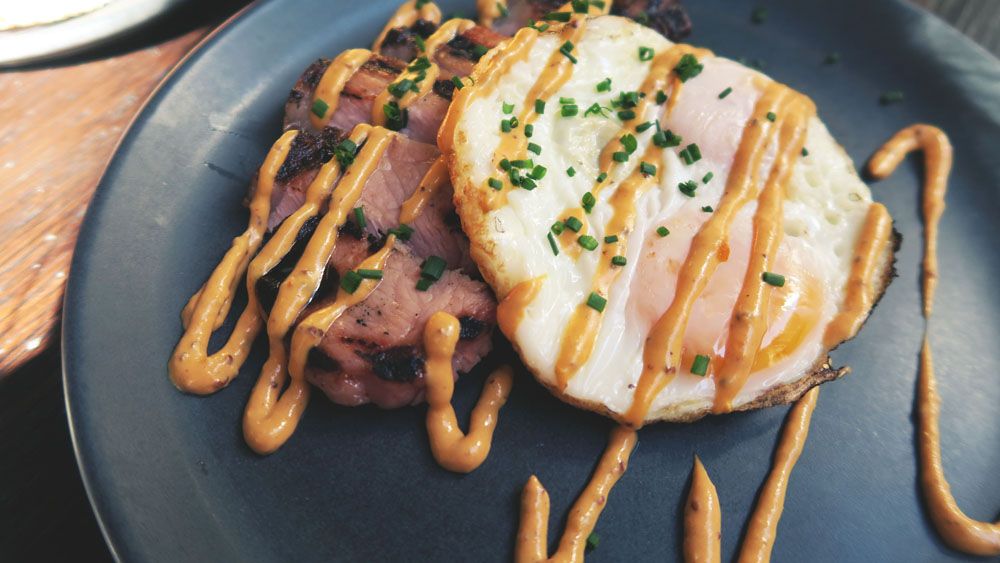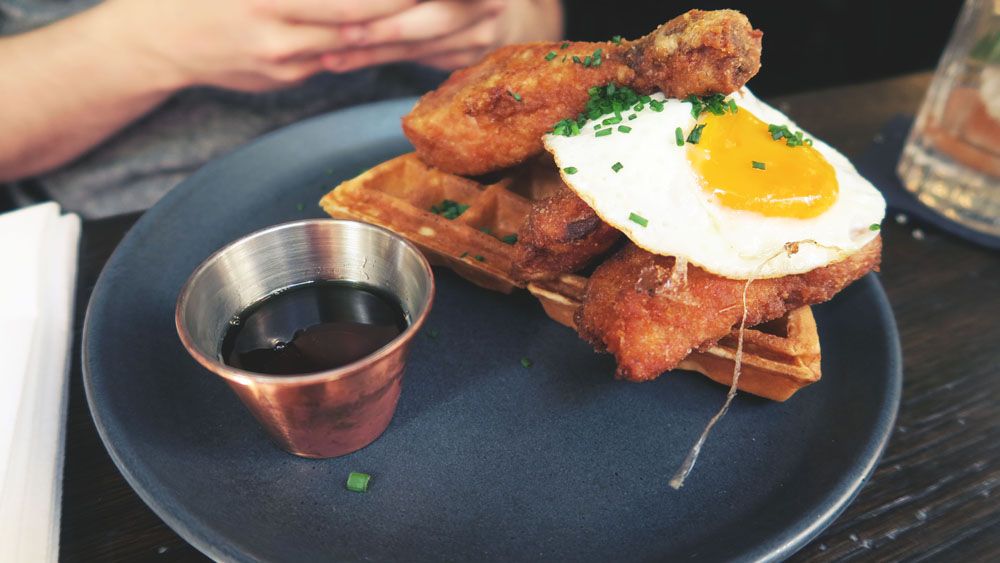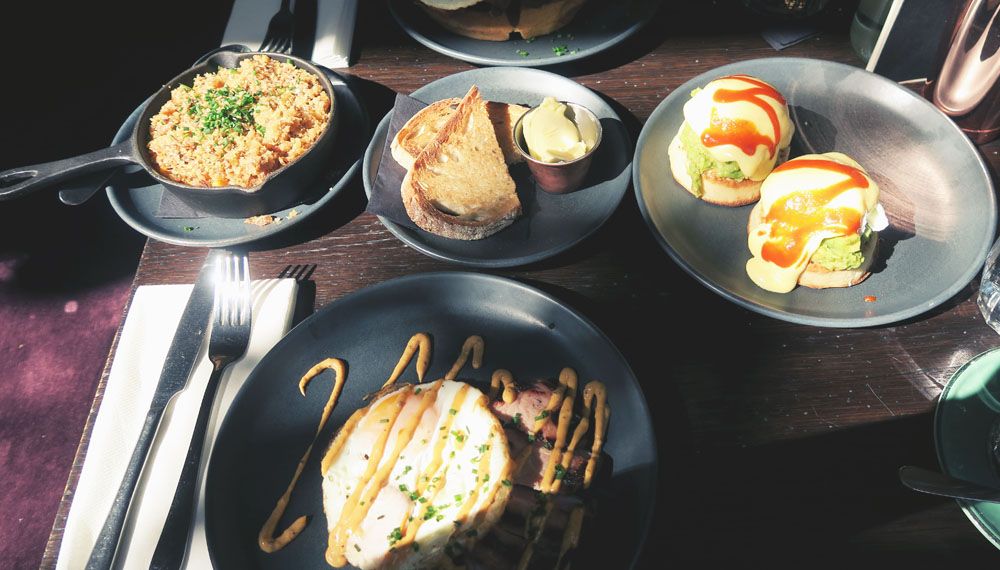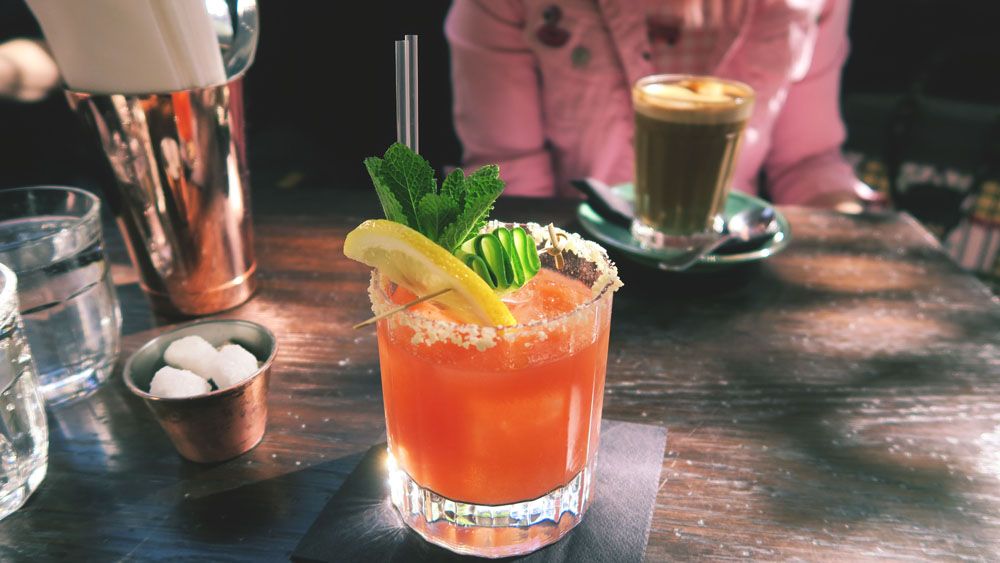 Columbia Road Flower Market
As we were venturing to East London on a Sunday we decided to pop by the Columbia Road Flower Market. At around 1pm on Sunday it is jam packed full of people and moving through the flower stalls is nearly impossible. I would highly recommend going early in the morning when it's quieter to really make the most of it's charm!
When we did manage to get to the stalls, the flowers were beautiful as expected. We picked up some cactuses for the flat and a bunch of spring blooms to brighten my work space.
I hope you enjoyed seeing this day of Exploring in London. Shoreditch is a place I would love to explore more so if you have any recommendations let me know in the comments!
xxx