A few weeks ago I was invited along to try out the new Huawei P9 phone with other London bloggers. We spent the day together snapping selfies and enjoying the surroundings of London Embankment. The Huawei P9 is renowned for it's fantastic camera, and we tested this with the help of acclaimed photographer Alex Lambrechts. Shooting was so much fun with the entire team and here are the final shots..
Huawei P9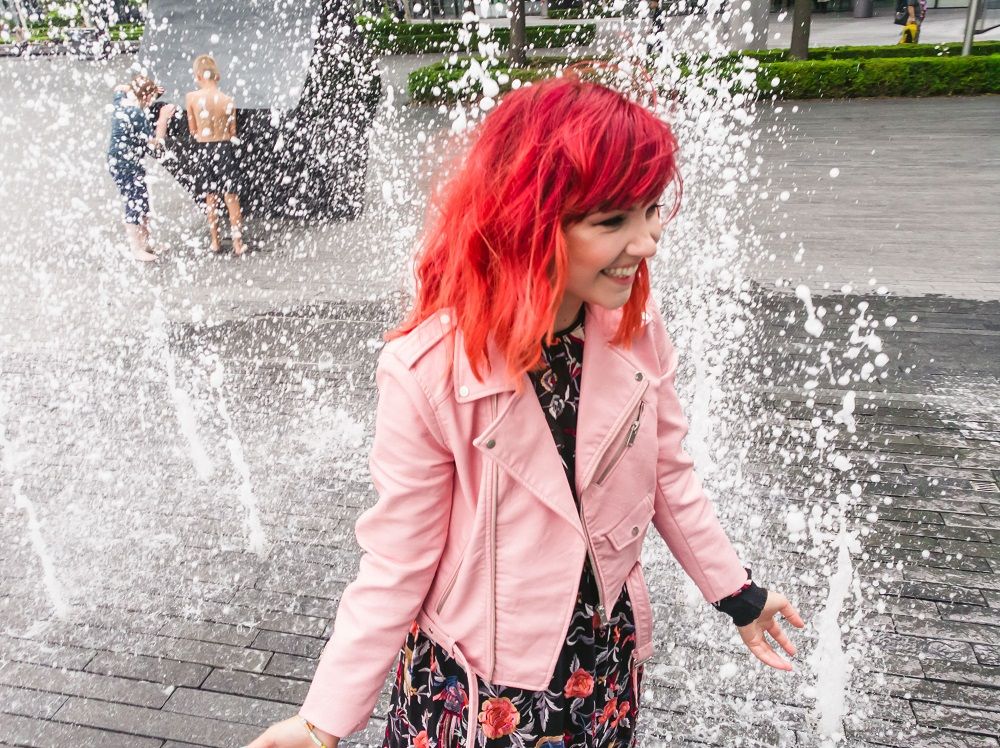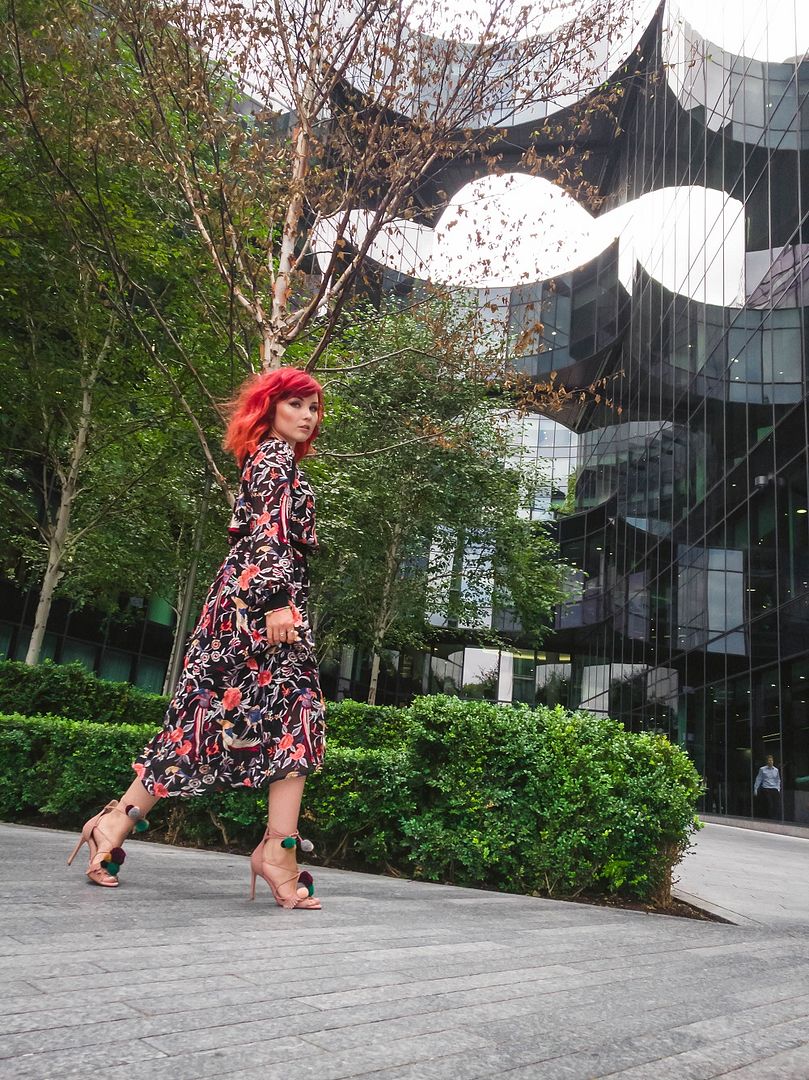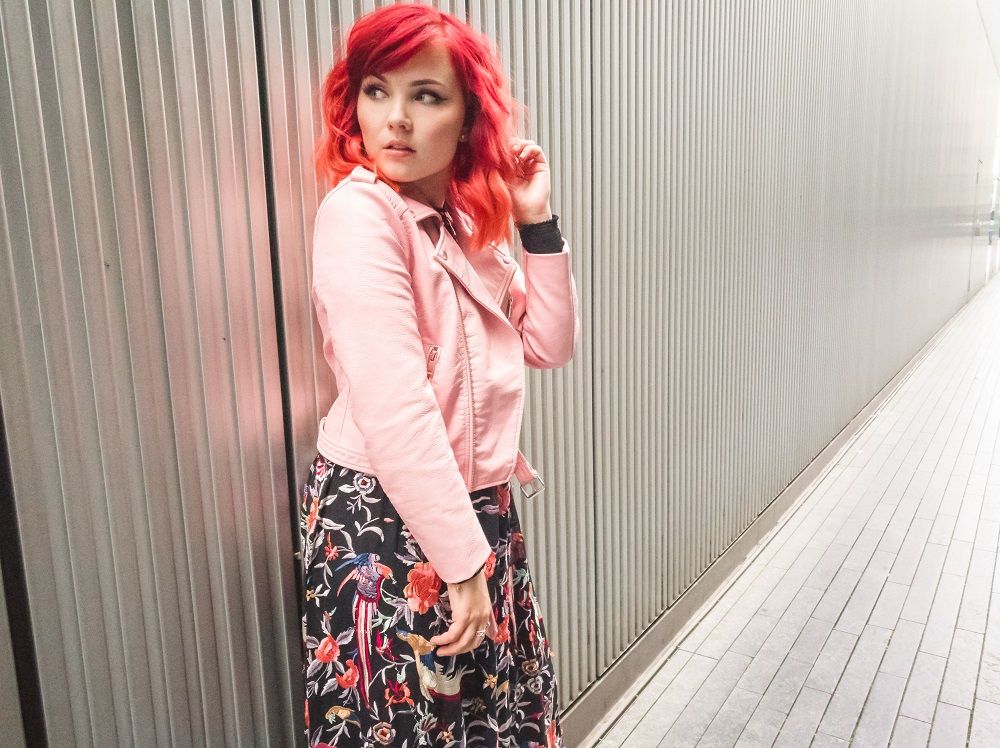 We wandered through London, snapping all the photos on the Huawei P9. The camera is insanely good for a phone and Alex managed to take some incredible shots. It was so exciting to be styled by the amazing @Calvinopaleye, who based the look on my bright floral Instagram feed. I chose this gorgeous floral midi dress, pink faux leather jacket and pom pom lace up heels all from Zara. I had my hair done by @pablokuemin and make up by @jehanradwan who both made me feel amazing. It was such a great day to be a part of, especially spending more time with Copper Garden and meeting some other lovely faces. I'll be using my Huawei P9 for photos without the stress of always needing my SLR, perfect for going straight from work to events.
Personal Style
The photo shoot was about capturing our personal style, by working with a team of creative people. My Instagram feed was the focus and the final images really portray the fun, colourful and feminine look I love. The pink leather jacket is definitely a go to piece for me. It adds a pop of colour and can be worn casual or over a floral dress like this. My hair and make up was also done to the personal style brief which added to overall finished look. Taking the shots on the Huawei meant we could work quickly and effortlessly through the busy areas of London, capturing city life perfectly.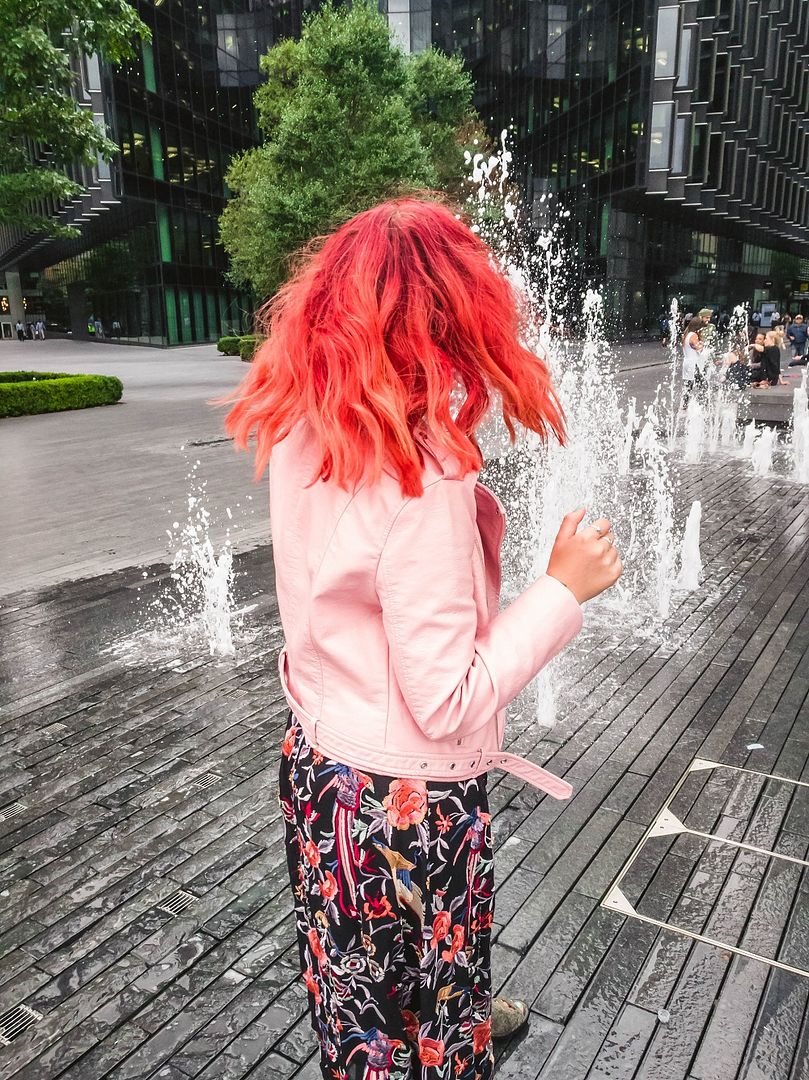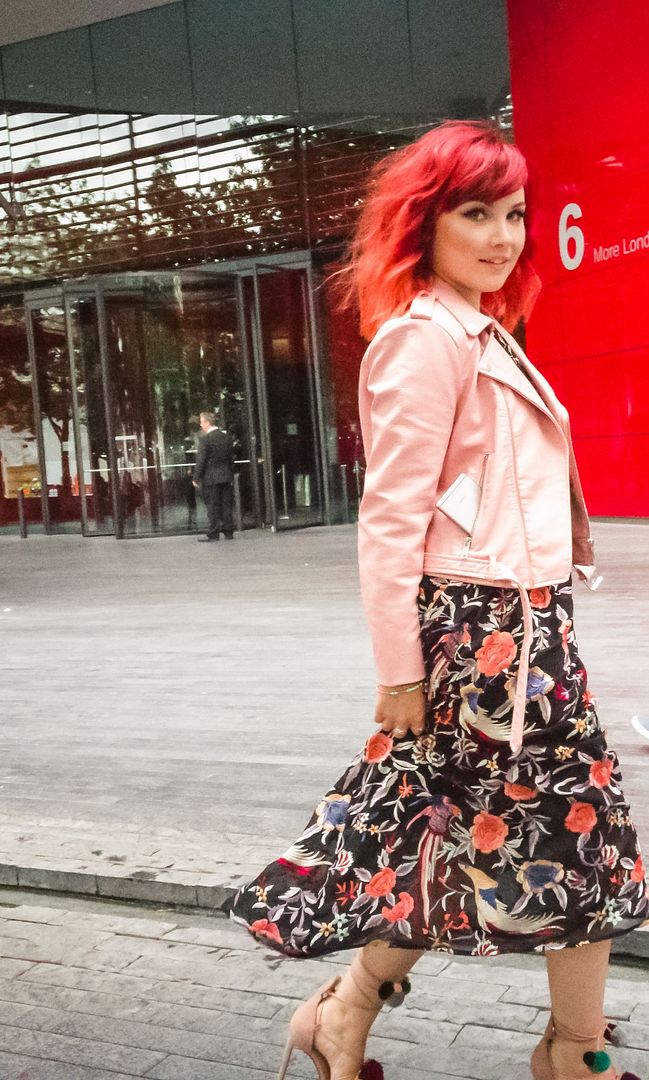 Check out more #HuaweiP9 #OO @Huaweimobile
See the video & more here on Grazia
xxx