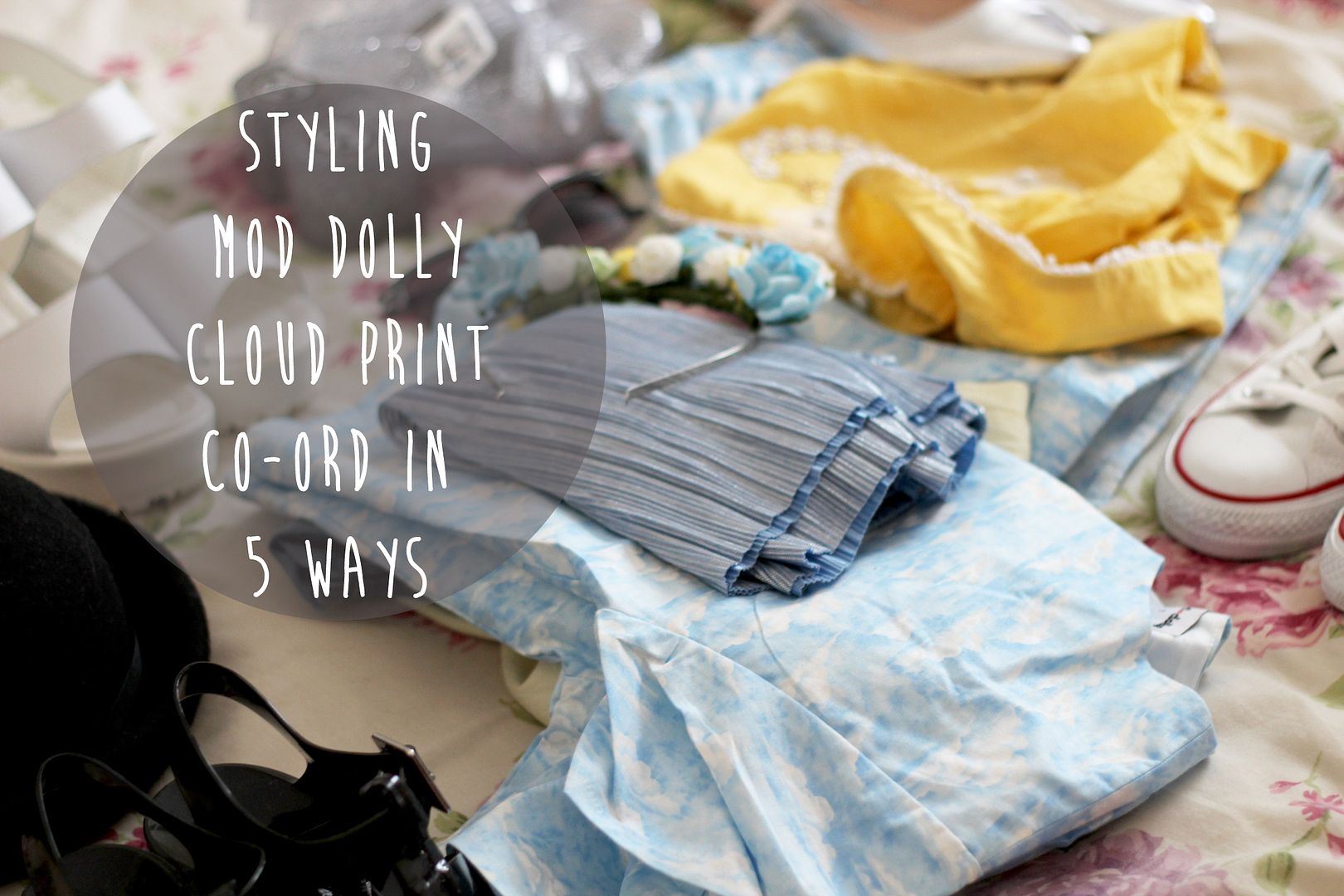 I decided when I got this amazing cloud print co-ord from my amazing friend and owner of Mod Dolly, that I would do a blog post on ways to wear it. As the print is such a statement I found it hard to see how I would wear it other than together with plain shoes! As I started thinking about it though it's so great to mix and match as well and create loads of different styles! So I hope you see a style you like and don't forget to check out Mod Dolly!
Number 1: The full set – The straight forward matching with matching! This is straight forward, with lovely white chunky sandals from Chicwish and a hot air balloon necklace, set in the clouds after all.
Number 2: Yellow mellow – Adding some fun touches to the shorts with a bright yellow top and silver shoes. I love how bright and summery this look is, perfect for days shopping in the heat or at the beach on a sunny Sunday.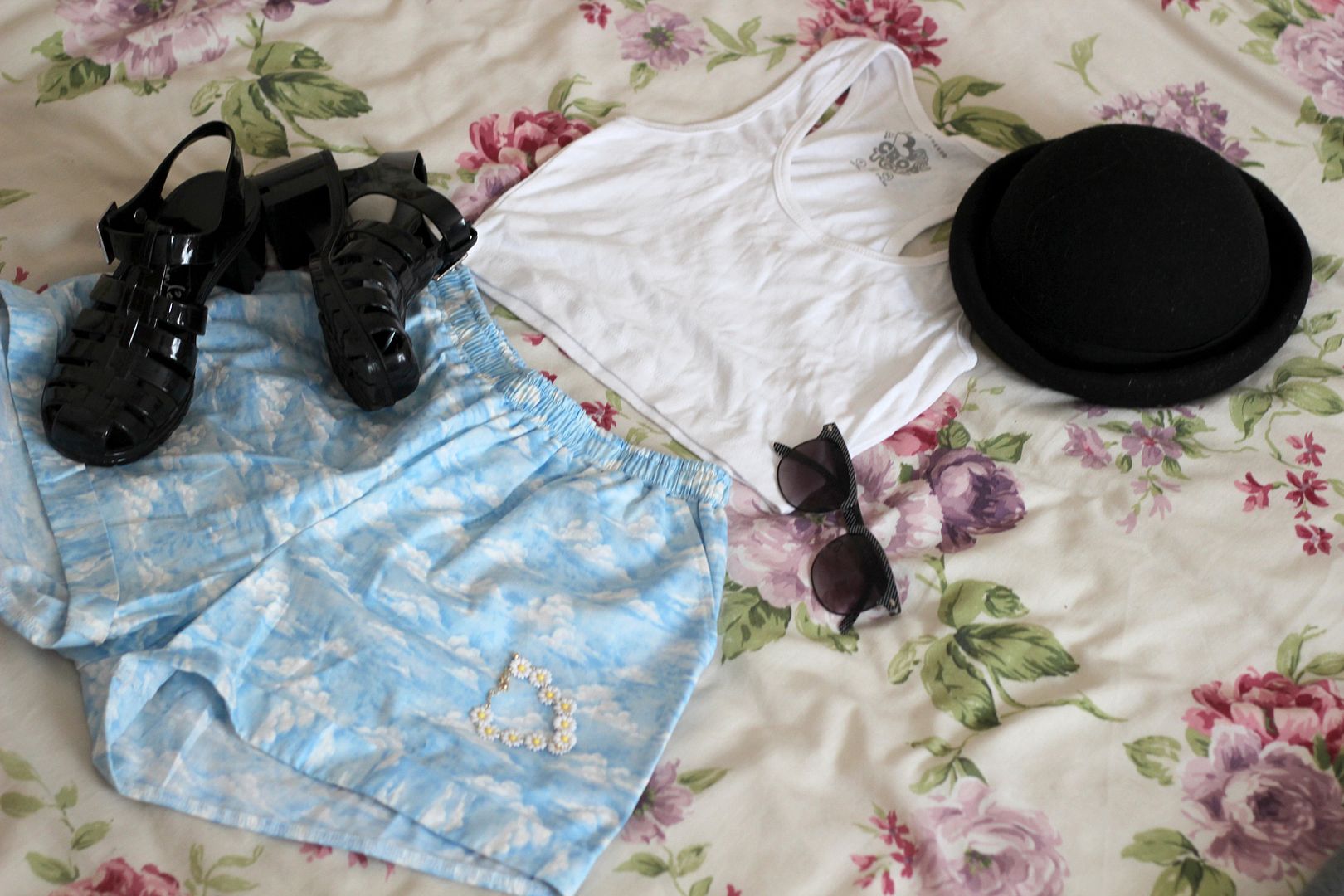 Number 3: 90's black & white touches – This is a less 'girly girl' outfit, I wanted to add some plain items that would make the shorts more casual. I love the jelly shoes and sunglasses making the look very 90's and retro.
Number 4: Feeling young – This look is a very simple, youthful and playful combo. the converse are casual and perfect for everyday wear! The high waist jeans with the cloud print crop top is a great balance of cute and flattering! I love wearing crop tops that sit nicely over these Topshop high waist jeans. This look would look cute with a flower head band to finish it off.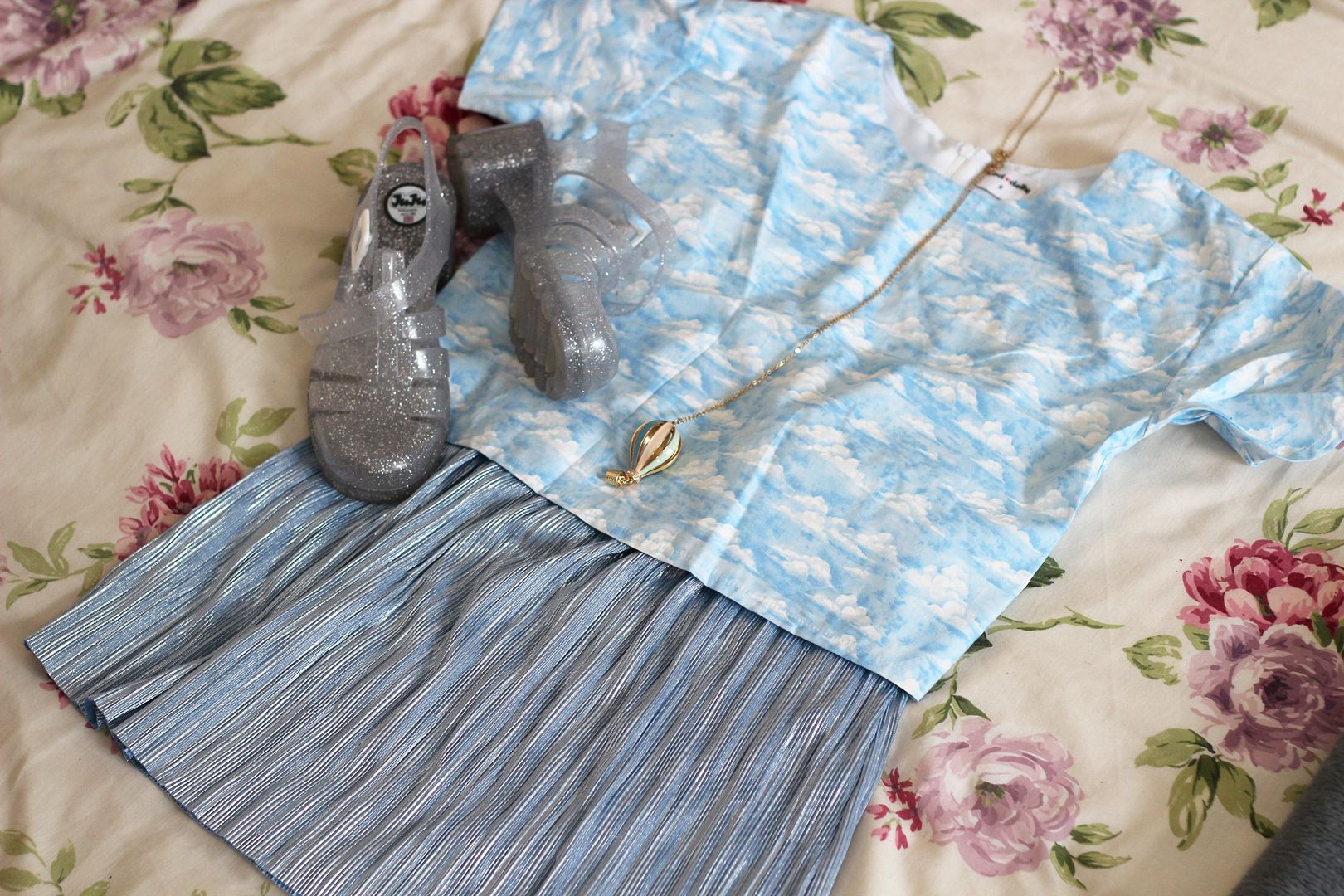 Number 5: Silver Linings – This is probably my favorite look, it reminds me of the sky at twilight! The silver tones in the skirt and in the jelly shoes bring it all together. This would be great for a date night or evening with friends!