Well, hasn't the weather been good to us this week!? Even if most of it I have been working away, not going to lie I am feeling rather proud of myself. It's been a long, hot and busy week so it's so lovely to have the weekend off and finally breath and relax. I am at my grandparents right now staying the night, as tomorrow my Grandad and I are carbooting. Today I lazed in the garden, but not too long as the sun was burning hot. I love spending time with my grandparents and there place feels like home to me.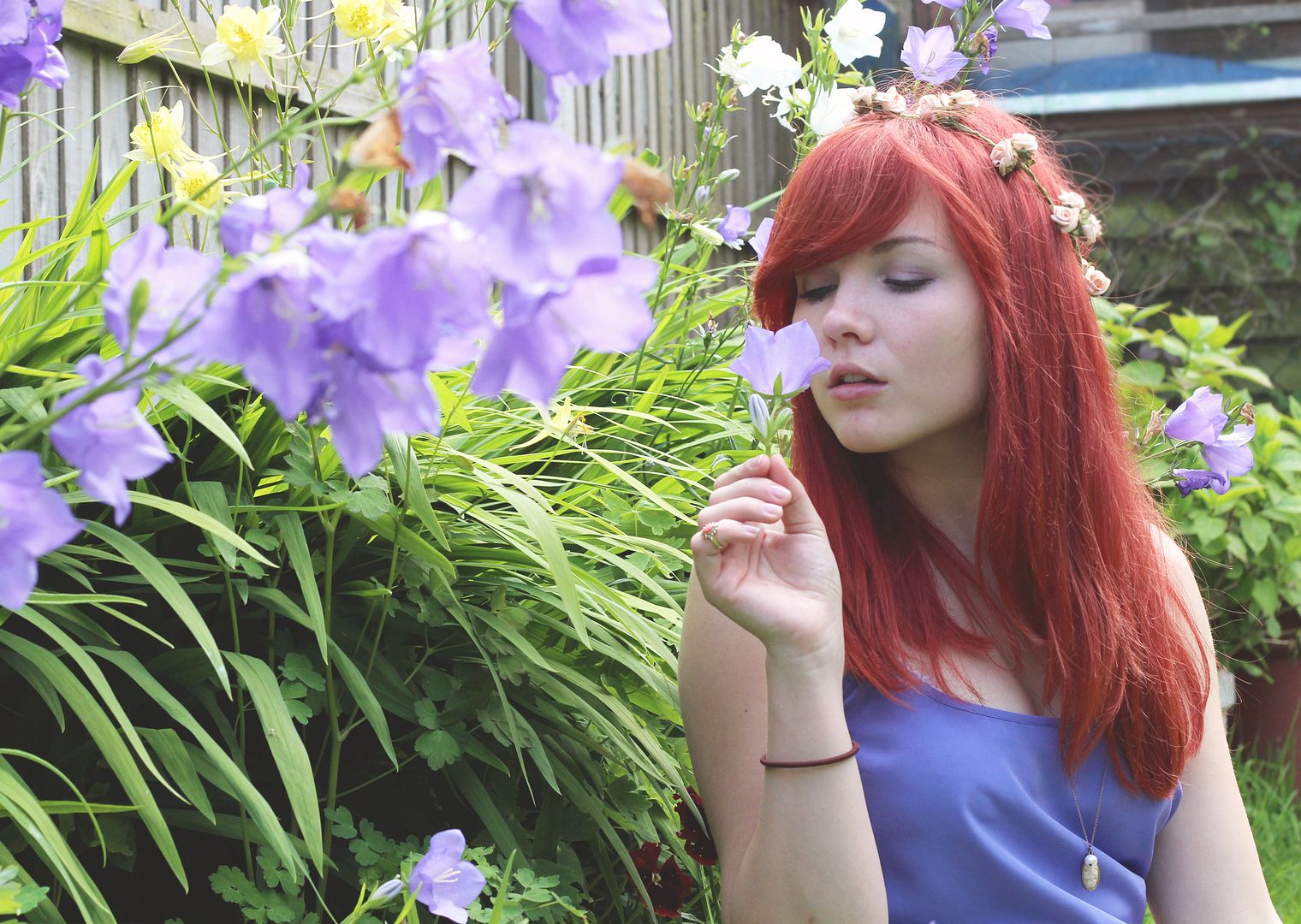 Cami Top - Miss Selfridge
Floral Skirt - Chicwish
Metallic Shoes - Primark
White socks - Primark
Lace Cardie - Chicwish
My outfit today is probably the first time since the sun has been out that I have embraced a vest and bare legs properly! It was so nice being in the sun and the perfect hot day essential is definitely a cami top, this mauve colour one is from Miss Selfridge. Being true to my girly style I wore this Chicwish floral skirt, which worn with this top meant the colours were still on trend for this summer. Is anyone else finding it tough styling clothes at the moment as the 'vintage girly floral' trend has kind of petered off a little?
The details of the look were to bring it up to date but keep in tune elements of my own personal style. The pretty flower crown, metallic shoes, lace cardie and small ankle frill socks. You could add a tassel kimono for a more festival style or jeans and heels for an evening look.