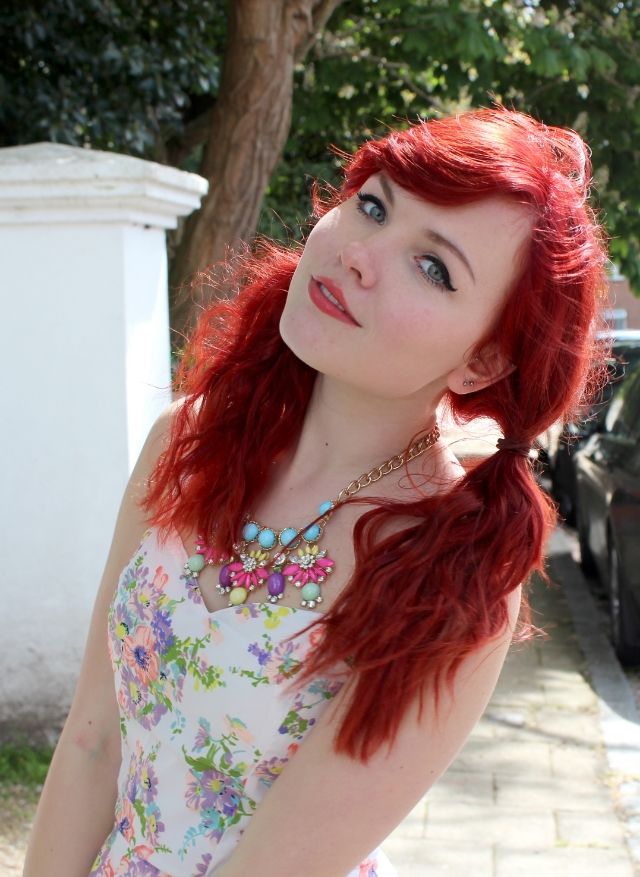 Out with the old in with the new... or perhaps hold on to the old as well as getting newbies. Thats the theme for today's post and I have New Look to thank for this. Being a rather nostalgic lover I was delighted when they suggested this idea to me that everyone has a 'old' dress in their wardrobe that they can't seem to scrap. For me, it's all about sentimental value as well as simple things like comfort and accessibility. My old dress I can't seem to chuck away is this floral pretty photographed below, with lace neck detailing. It is about 4 years old and I brought it from Primark for £5!!! It was a cheap and cheerful purchase at the time and I never knew it would become my go to comfy dress. Even my boyfriend Chris calls this 'The Paigey Dress' because I wear it when I have no motivation, am doing nothing with my day or just fancy something comfortable and easy, it's a winner in all those. Considering it is a Primark cheapy, it's still in pretty good condition as well, so fair to say it has a little while longer until the end of it's shelf life.
When it comes to new, you guys know I am a shopaholic and fashion obsessed that just has to have new in items all the time! It is a bit of an addiction to be perfectly honest. However, I may get new things quite a lot but it is rare these things will have longevity in my wardrobe. I am pretty flaky with most of my clothes apart from the sentimental ones I love and wear over and over.
Floral white dress - c/o New Look
Mint Jumper - SheInside
Pink Jelly Shoes - c/o Alive & You at StylistPick
Leggings - Primark
Necklace - A Midnight Wonderland
So New Look set me the task of choosing something (from them of course), that I believe may end up being a throwback dress. I chose a delicate floral number, something perfect for me and something I know I'll always like. Each season, no matter what the trends are, give me a floral dress and a jumper and I'm happy! This one is more of a summer dress so I probably wouldn't wear it all year round, however it will see many happy sunny days this year and lets hope the year after that, and the year after that...!