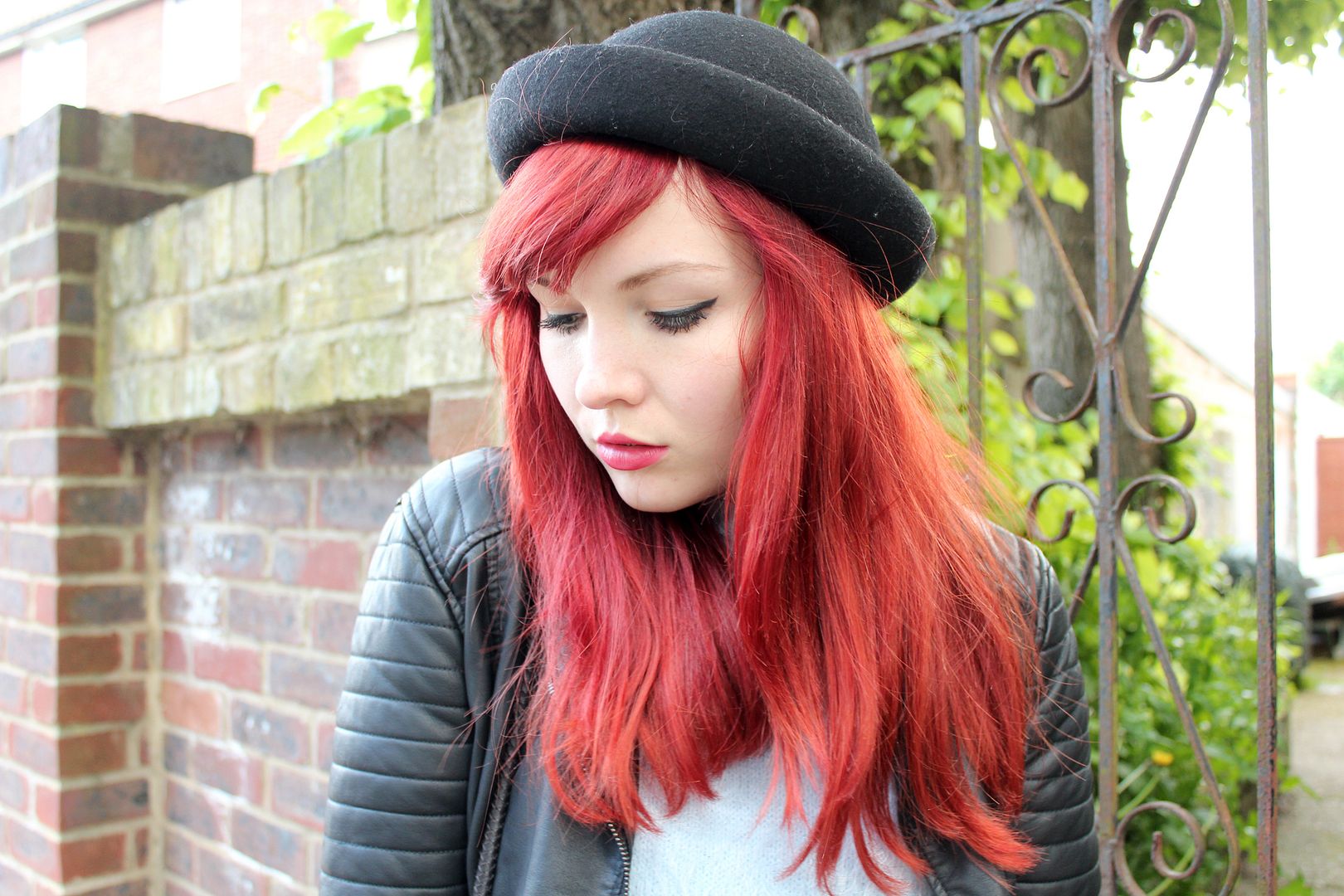 This week has been fairly ordinary, working and doing bits n bobs in the evenings. I always like to come home and change out of my work clothes and into something more 'me' and make the most of my wardrobe! My best outfits always seem to be the ones I just chuck on!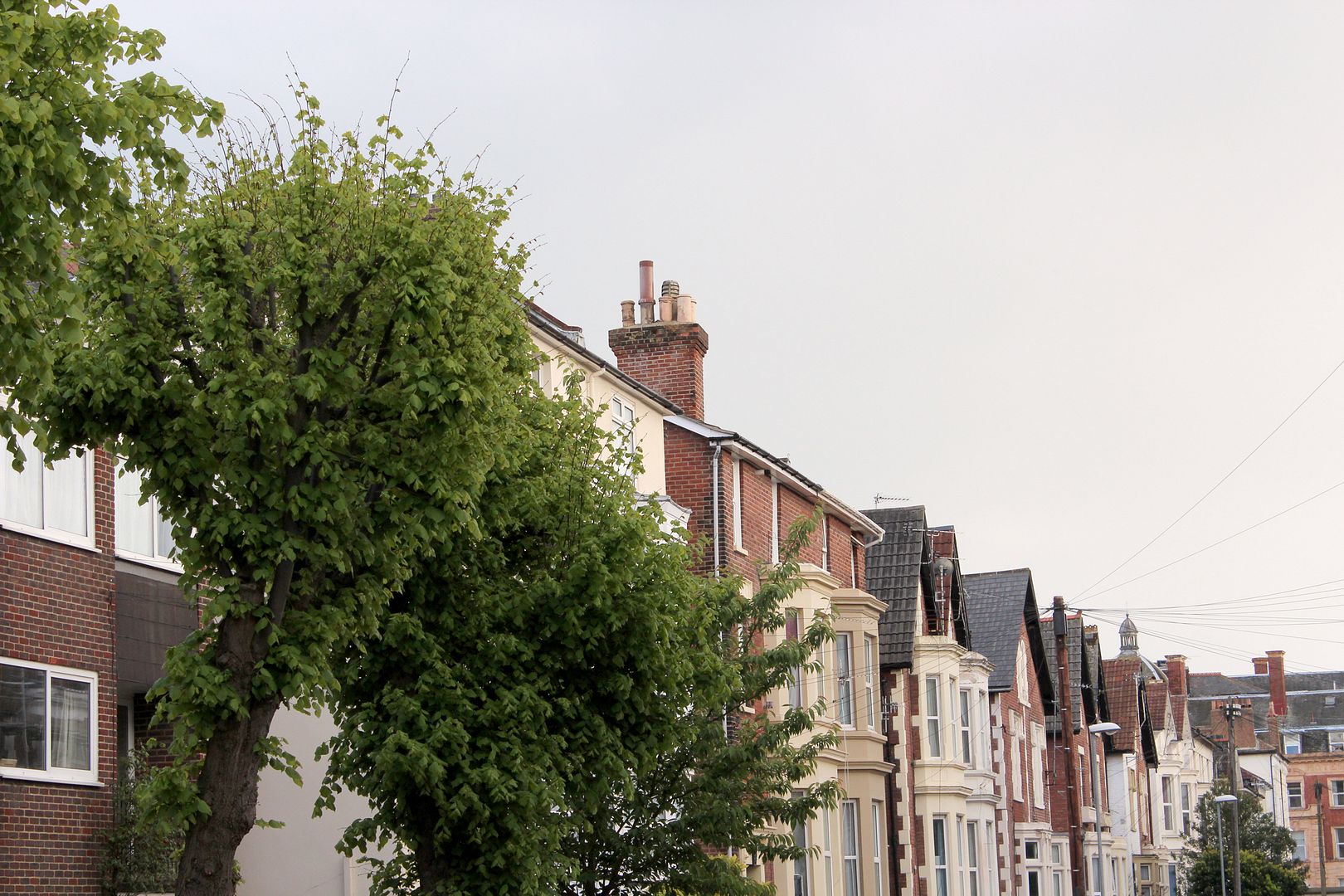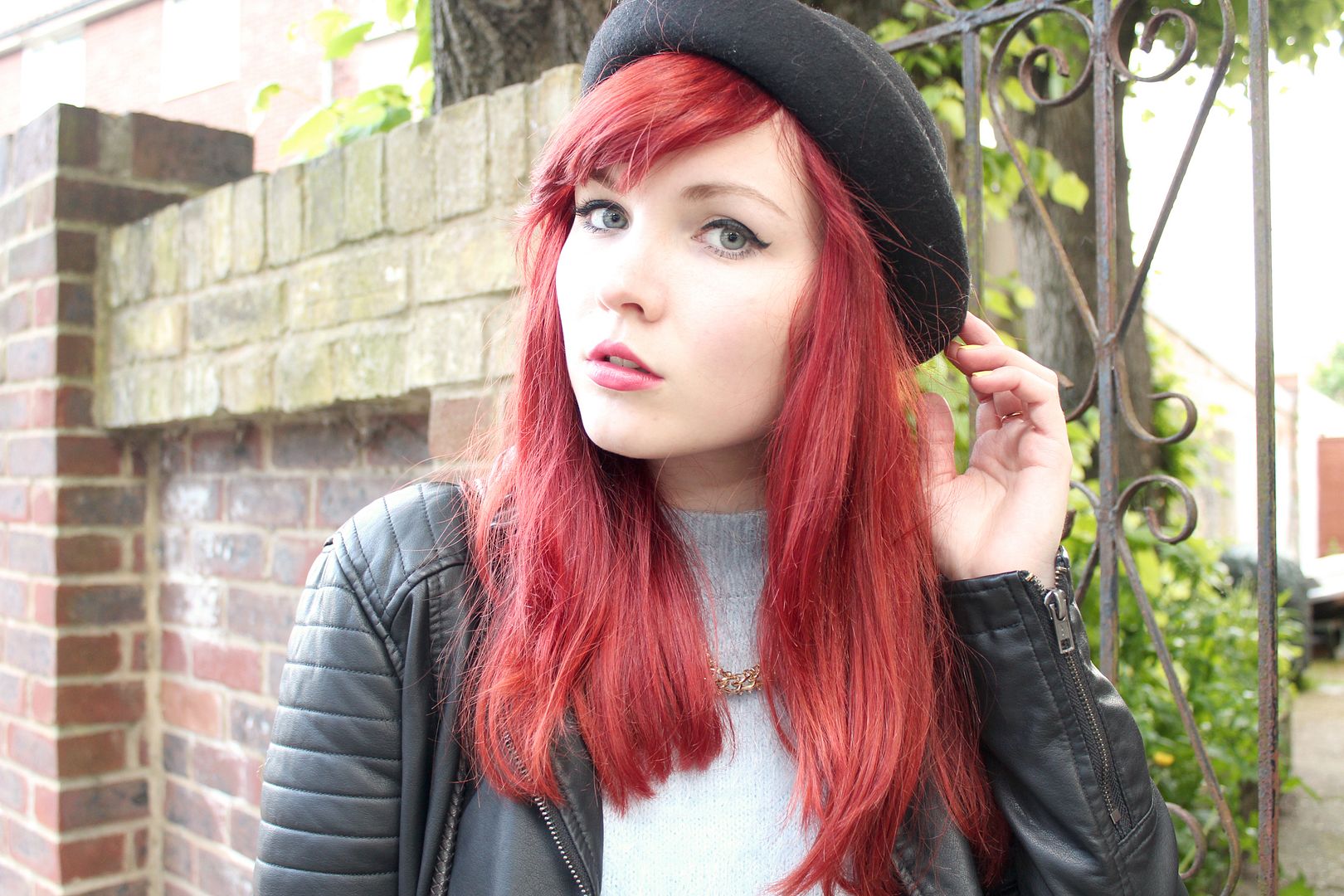 Leather Jacket – Blogger swap (Next)
Blue jumper – Primark
White Dress – topshop
Plaid Leggings – AXParis
Bowler Hat – Urban Outfitters
Boots – Red or Dead at schuh
Bag – vintage
I got these great plaid leggings from AXParis and was so excited to style them. I have seen this style in a lot of stores lately and actually seen a lot of people style them. I wanted a pair that I could wear for every day looks and comfy days. One of the styles that I was really attracted to was the plaid and check style with pastel coloured knitwear, quite a common look right now but I thought i'd give it a go. I've been trying more edgy styles lately including leather jackets and really liking how they look, and I never thought i'd say that! Mixed with a pastel dress or jumper and I feel like they suit my style.