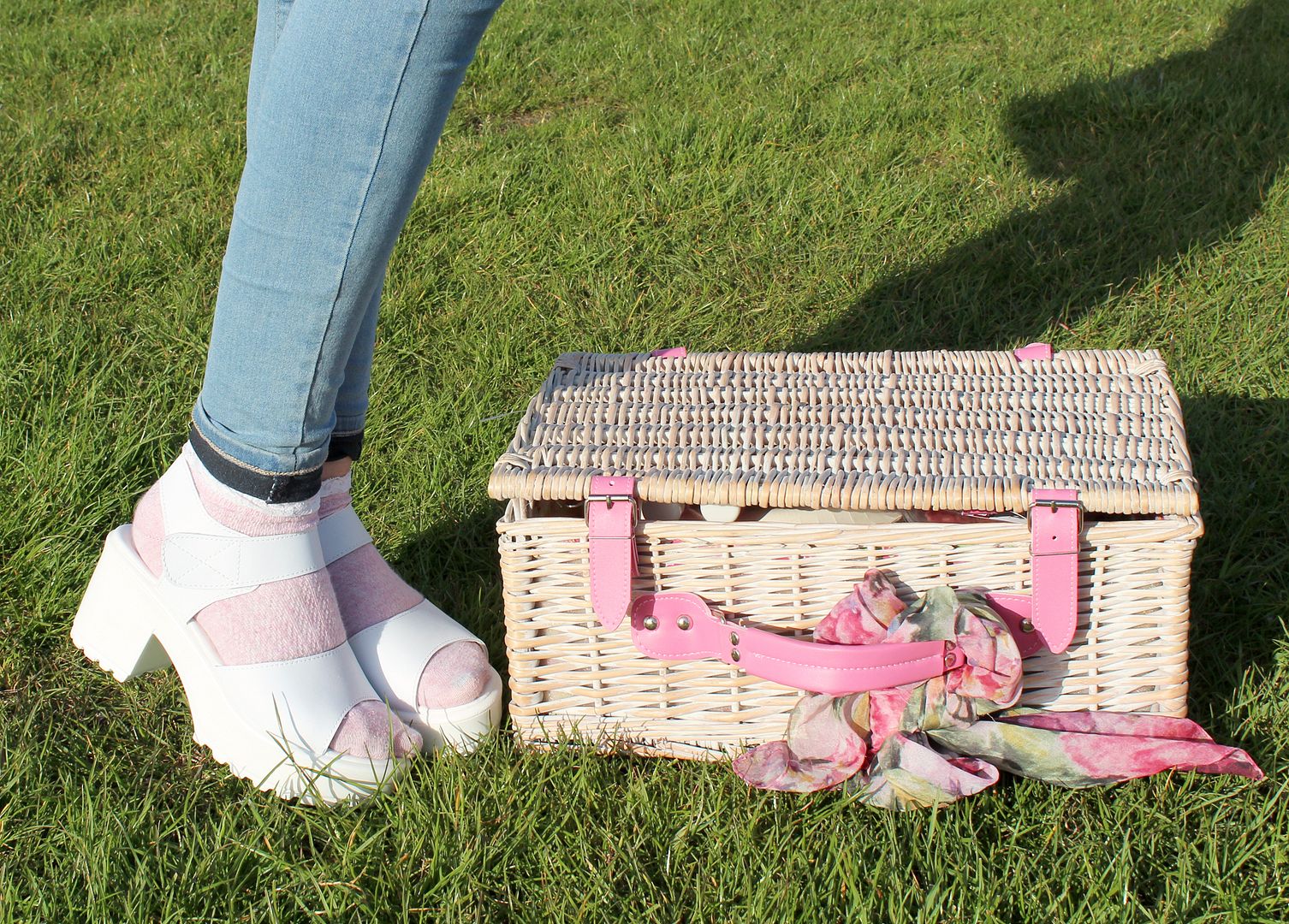 Well, I don't know about the rest of you, but i'm getting rather bored of this 'summer' that hasn't started yet. So me, Chris and our friend Rob decided to have a bbq anyway, on a lovely sunny evening on the grass area near the sea. This seemed like a great idea, I even packed up my wicker picnic basket and rolled up a blanket ready for the shenanigans. However when we walked out near the sea, the wind hit us and was so strong we could barely walk! We pushed through any way and set up camp, blanket, paper plates n all. Apart from everything trying to blow away it was actually a great success. We kind of ate the food and went home soon after but it was nice to get out and embrace nature!!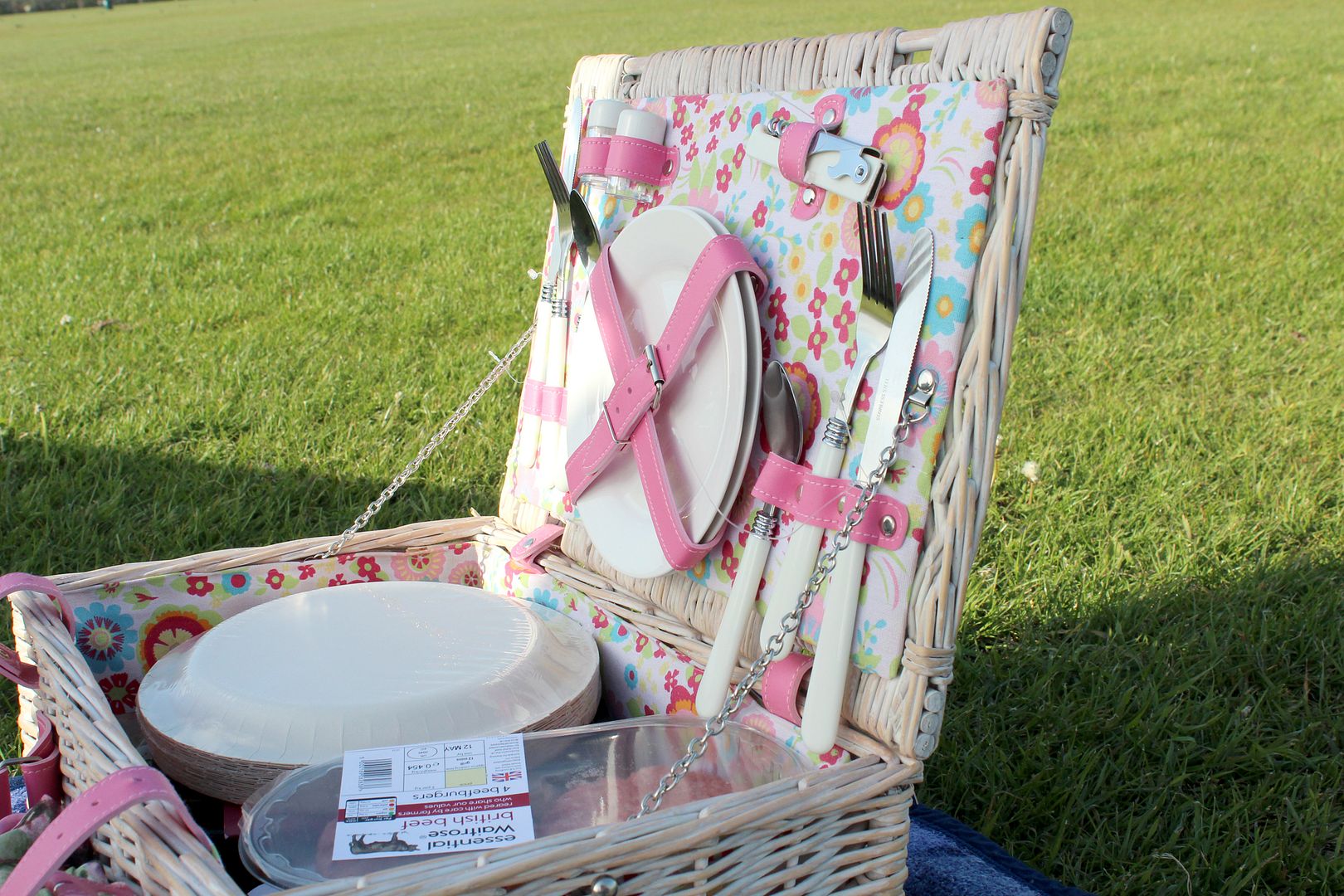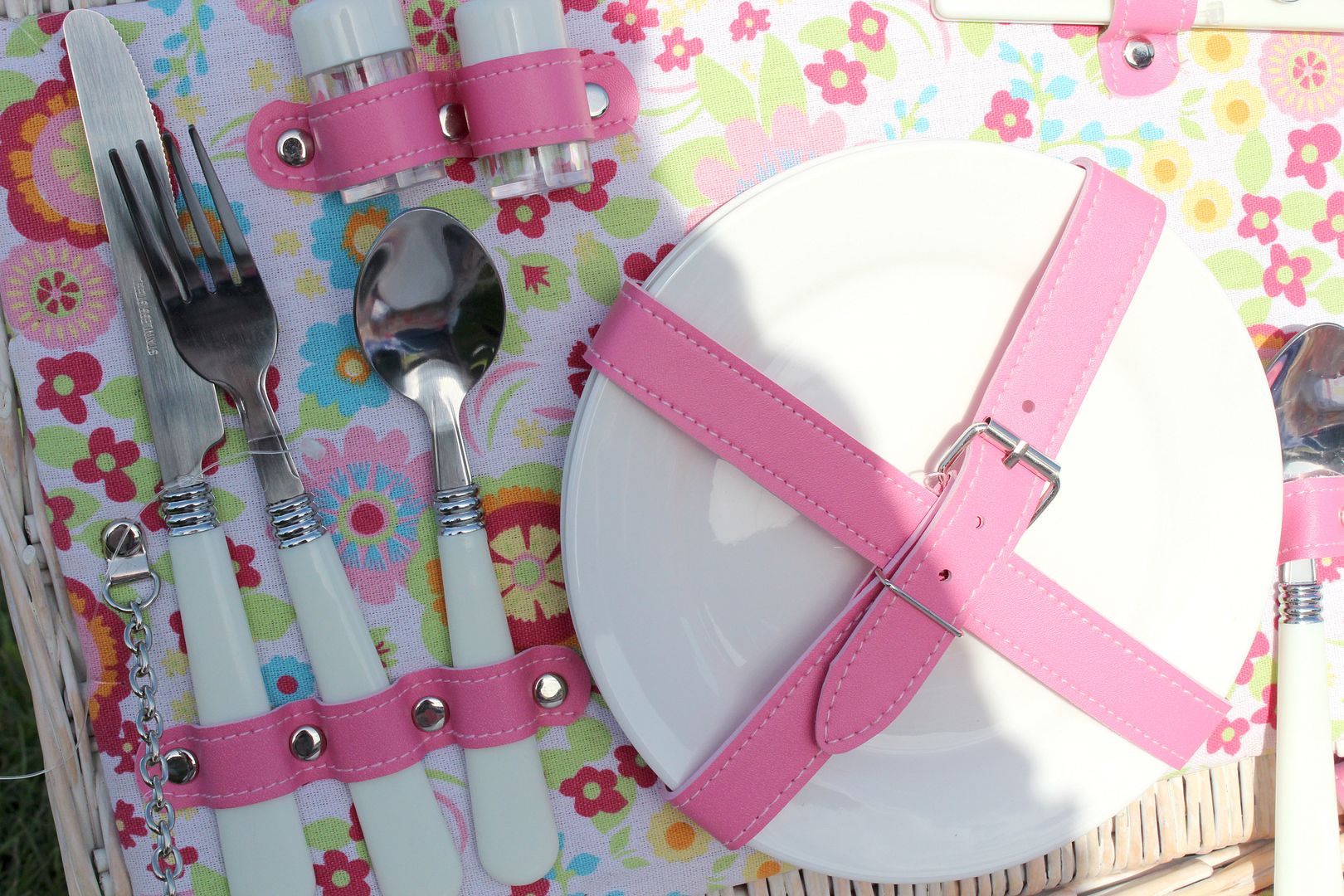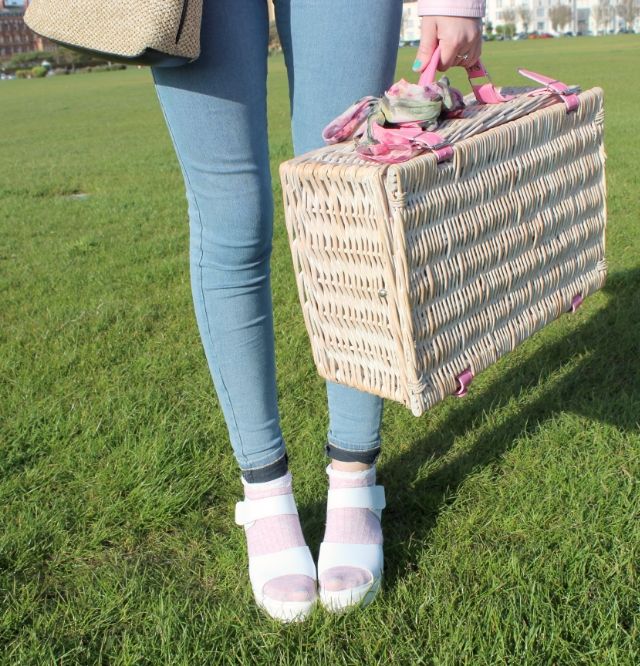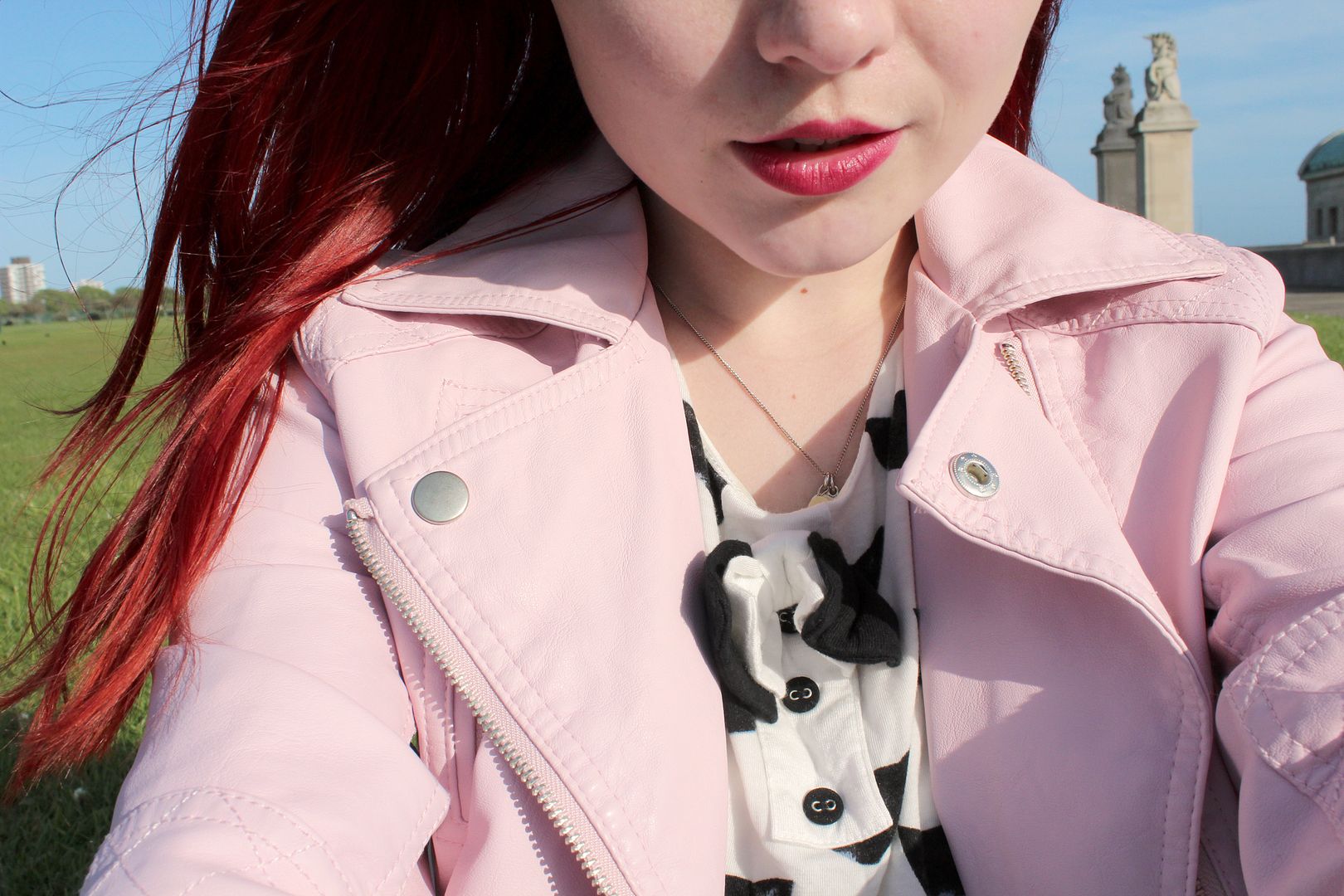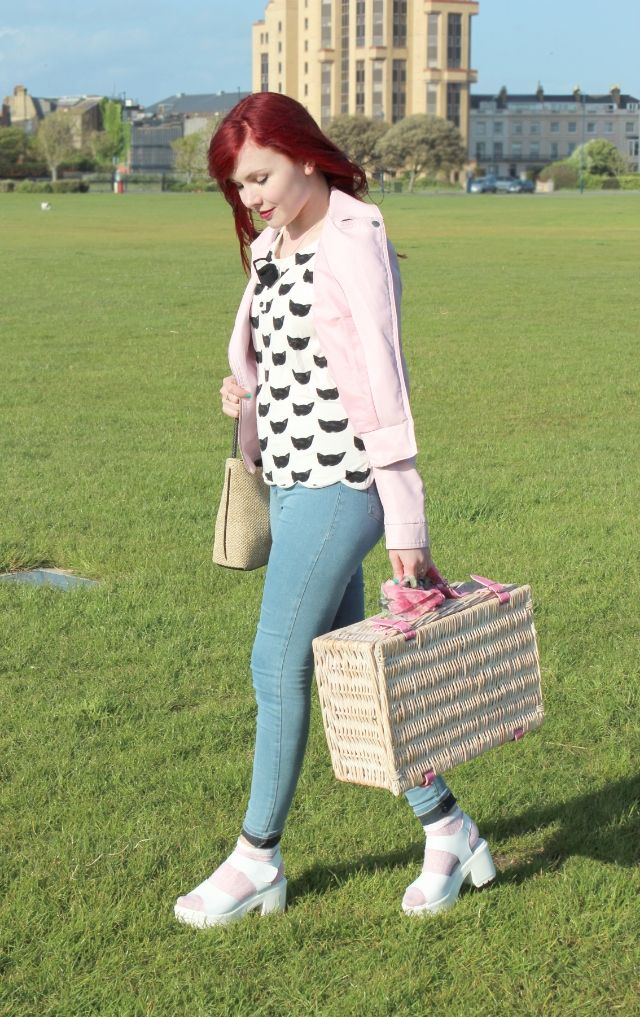 This week I have been very lucky, with lots of nice clothing deliveries. It means I have so much outfit inspiration and looks coming up on this blog. This outfit was kind of a last minute throw on decision but I love how it turned out. I brought this pink leather coat from Matalan for £30, it is a pre-birthday present from my Mum! So glad I have it early as it's not on the website any more and there was only one size left in the shop, lucky girlie.
It is the perfect pink candy colour and goes perfectly with these white sandals from Chicwish. I have to be honest with you guys, these shoes are the shit! Sorry to swear but my god, they are comfy, cool and an instant winner for my summer wardrobe. The rest is simple really, high waist jeans from Topshop for laid back style and a cute cat print top because it wouldn't be my personal style without a touch of cutsie prints.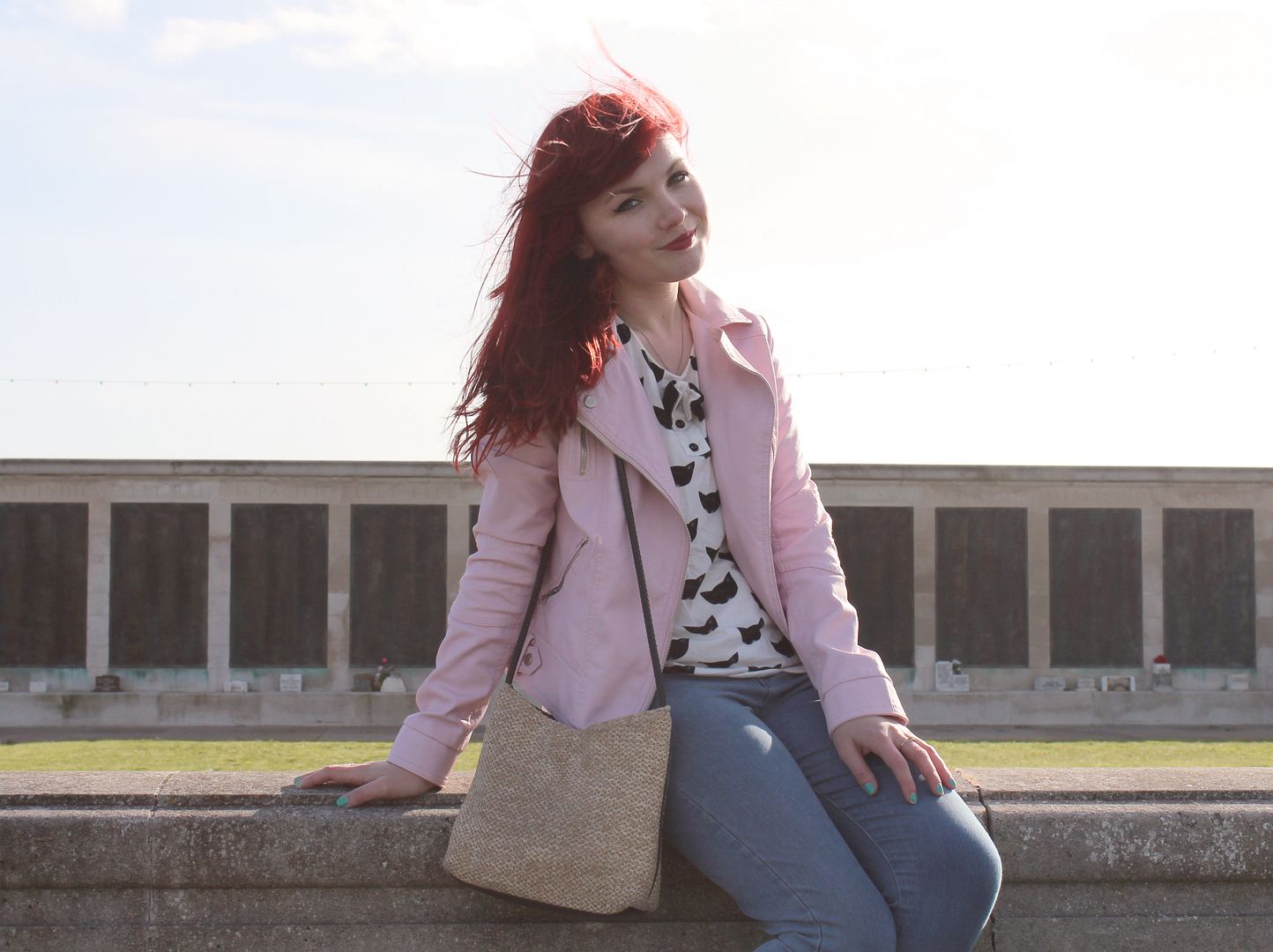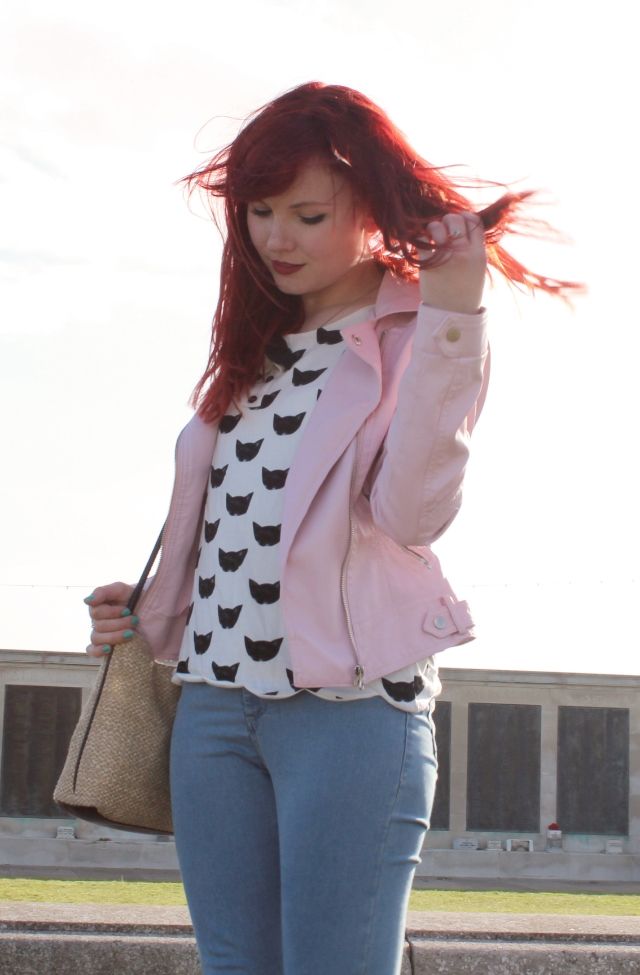 Pink Pleather Jacket - Matalan
Cat Top - PepaLoves (old)
Joni High Waist Jeans - Topshop
Pink Socks - Primark
White chunky Sandals - c/o Chicwish
Wicker Bag - Vintage
Picnic Basket - BHS