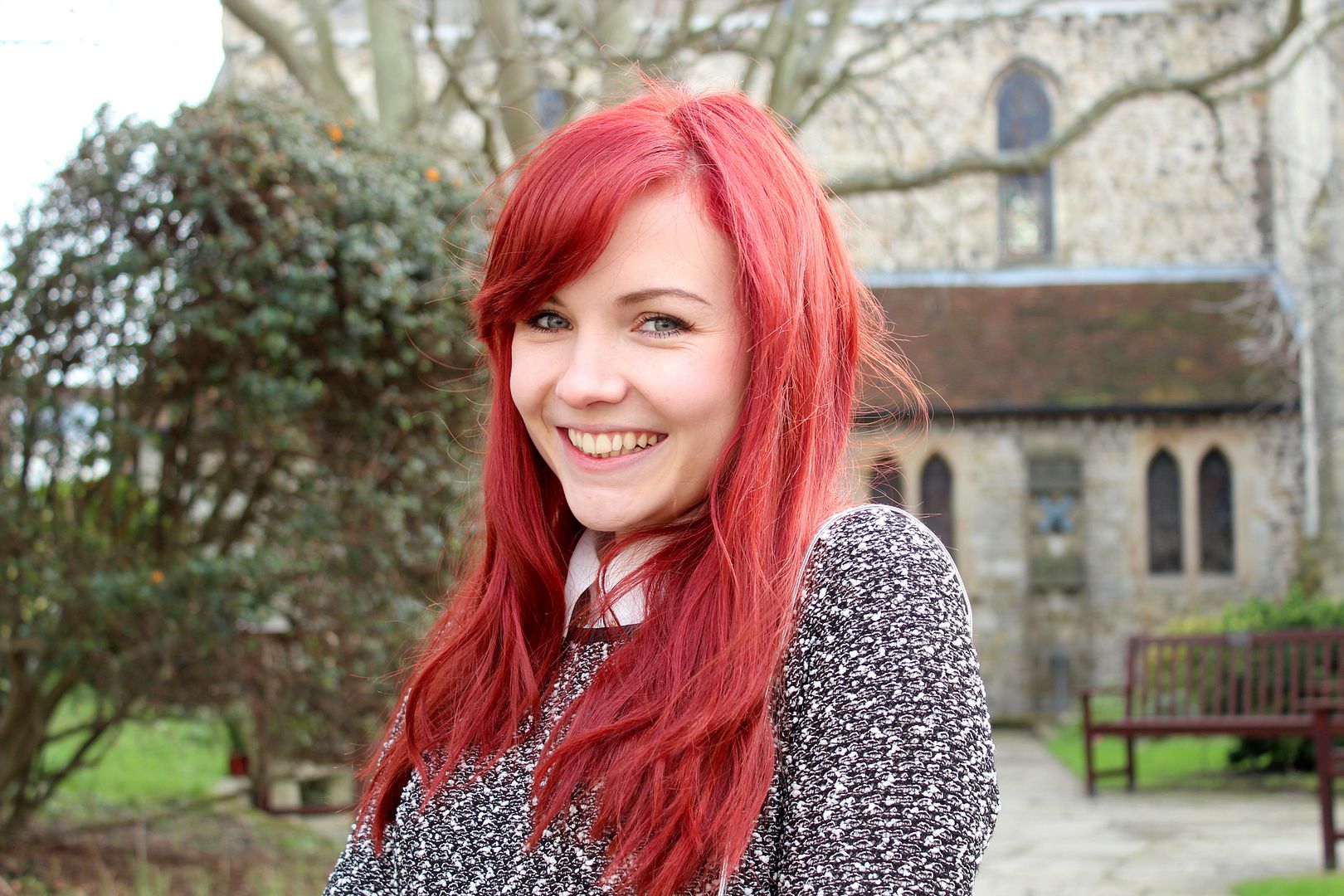 Some times life can have it's ups and downs and I know for over a year now I have had so many lows and highs. Lately I have been trying out a more positive mind set, which hasn't been easy and it is so easy to slip back into being lethargic and moody! Because of my illness I find it hard to stay motivated and happy but the past week I have been trying my best to do little things that make me smile and break up my day. On Saturday it was lovely to get out into the winter sunshine and to make the most of the day. I went and met Chris and our friend Matt for a roast dinner at one of the seaside restaurants, it was so yummy! Going out and doing small things like this are really helping me to keep positive and get on with my life not purely focusing on my pain. There is always a silver lining to every bad situation I believe.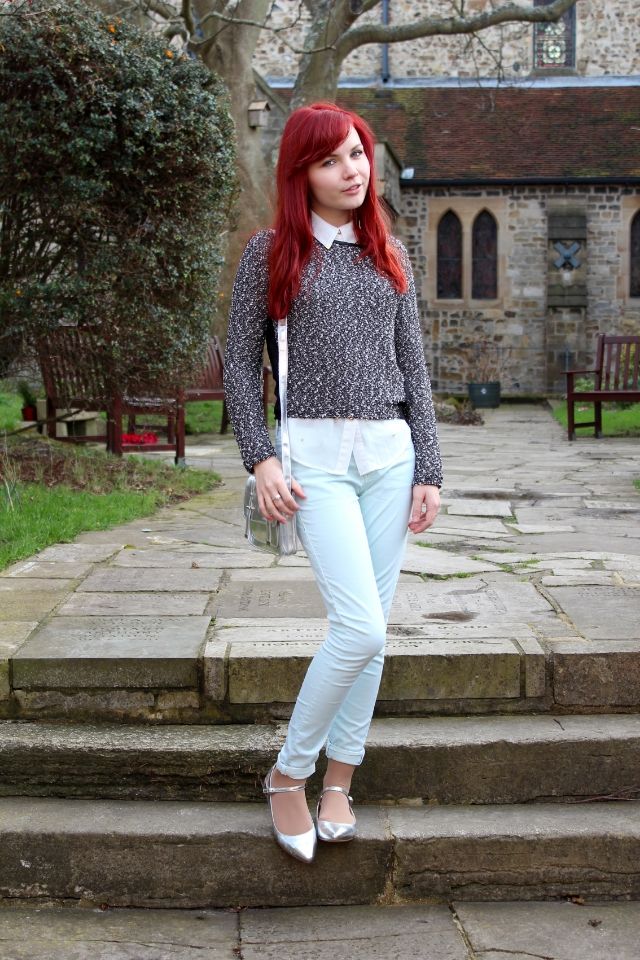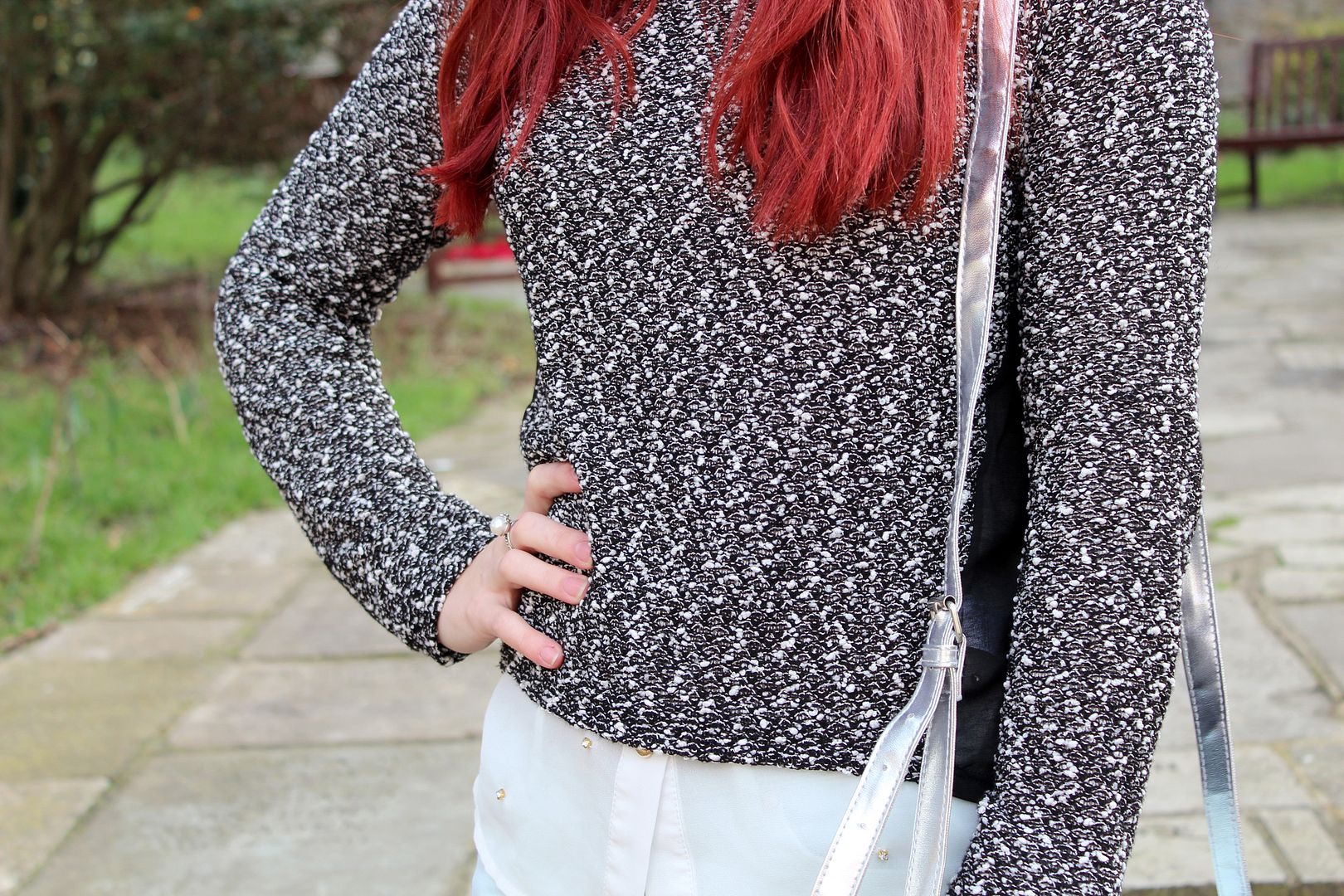 Grey Jumper – Newlook (generation section Jan sale)
White collared blouse – Choices
Mint green jeans – Topshop (Ebay)
Silver flat pumps – Topshop January Sale
Silver Satchel – Ebay
Speaking of silver, my outfit is shining away in the light of the winter sun with the silver accessories. I am loving the fresh look of metallics with spring like pastel colours. The mix is a complete joy to my eyes and I am hoping you all share that with me! Granted, silver is probably one of those quick in and quick out fashion styles but I really am taking a shining to it (get it)!
The mint green jeans were a bargain I got on Ebay, they are originally from Topshop and are the LEAH style ones, I ended up paying about 6 pounds for them! I think they go perfectly with the shoes. I wanted to wear a darker jumper just so I wasn't so wishy washy in my colour pallet and feel like the combination has gone really well, what do you think?