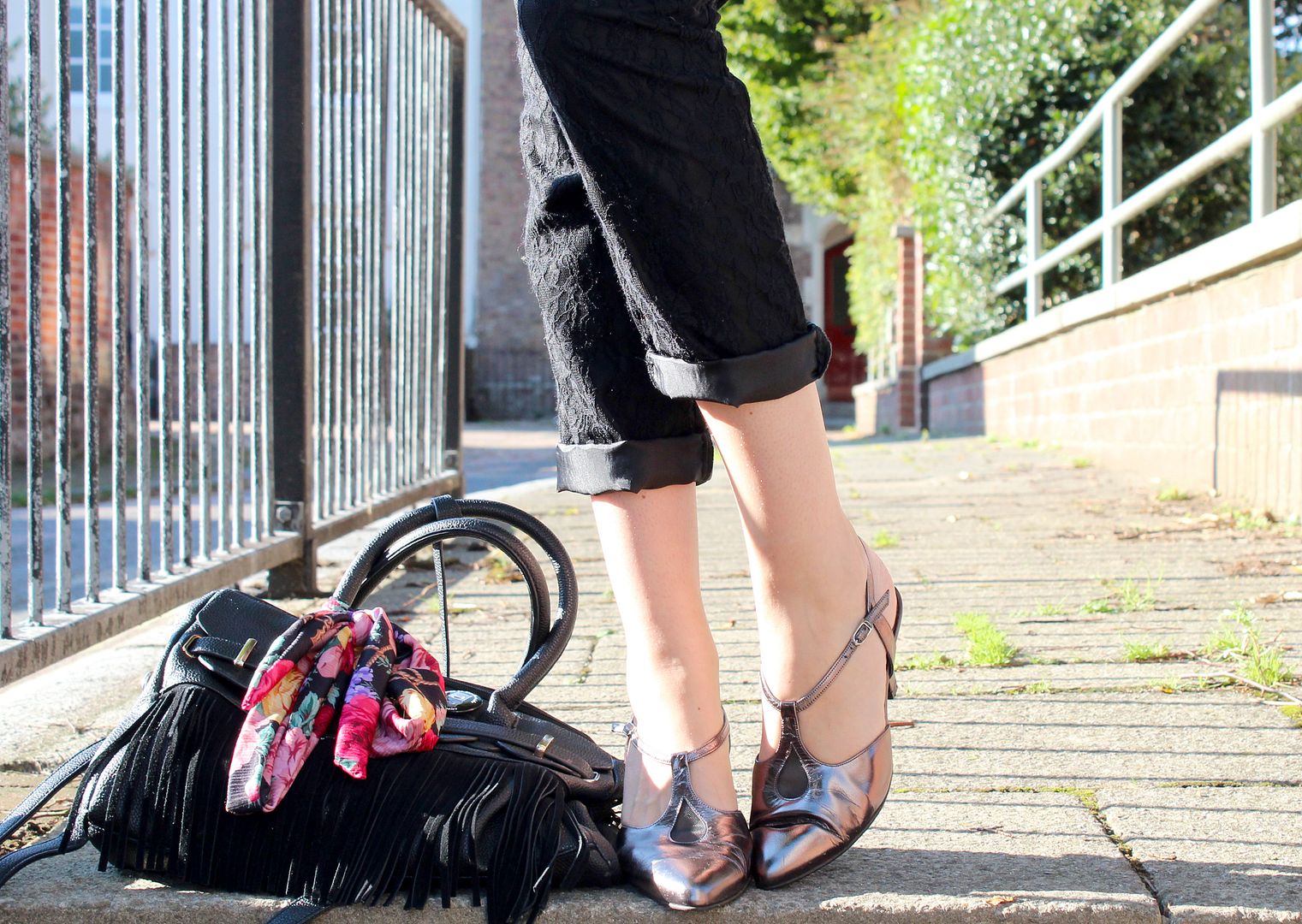 The great thing about moving house for me, is getting to know the surrounding area. I have lived in Portsmouth all my life and always knew I loved this particular spot, however it wasn't until walking around that you see the smaller details. I love the cobbled streets and old street lamps that still occupy the surrounding roads. It is nice though going out exploring and I know I will have plenty to show you on here.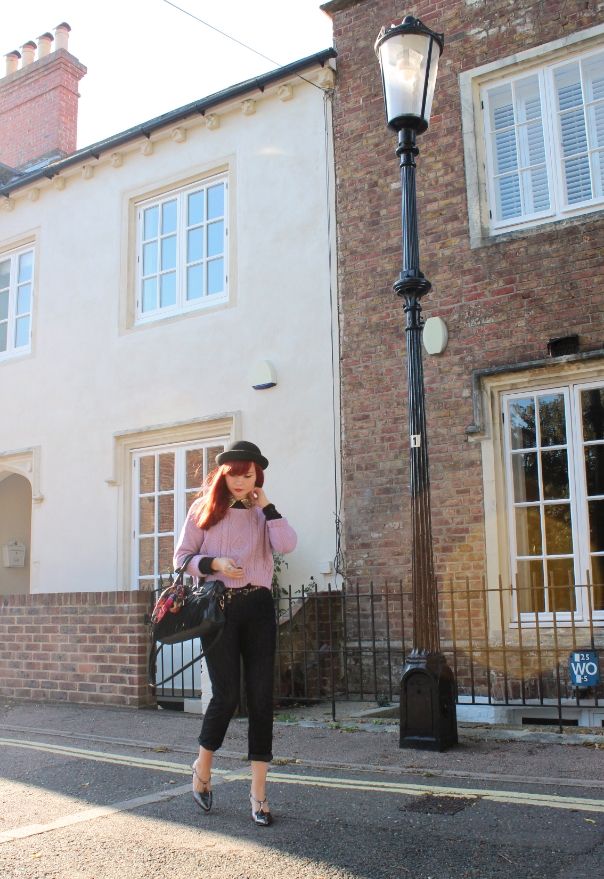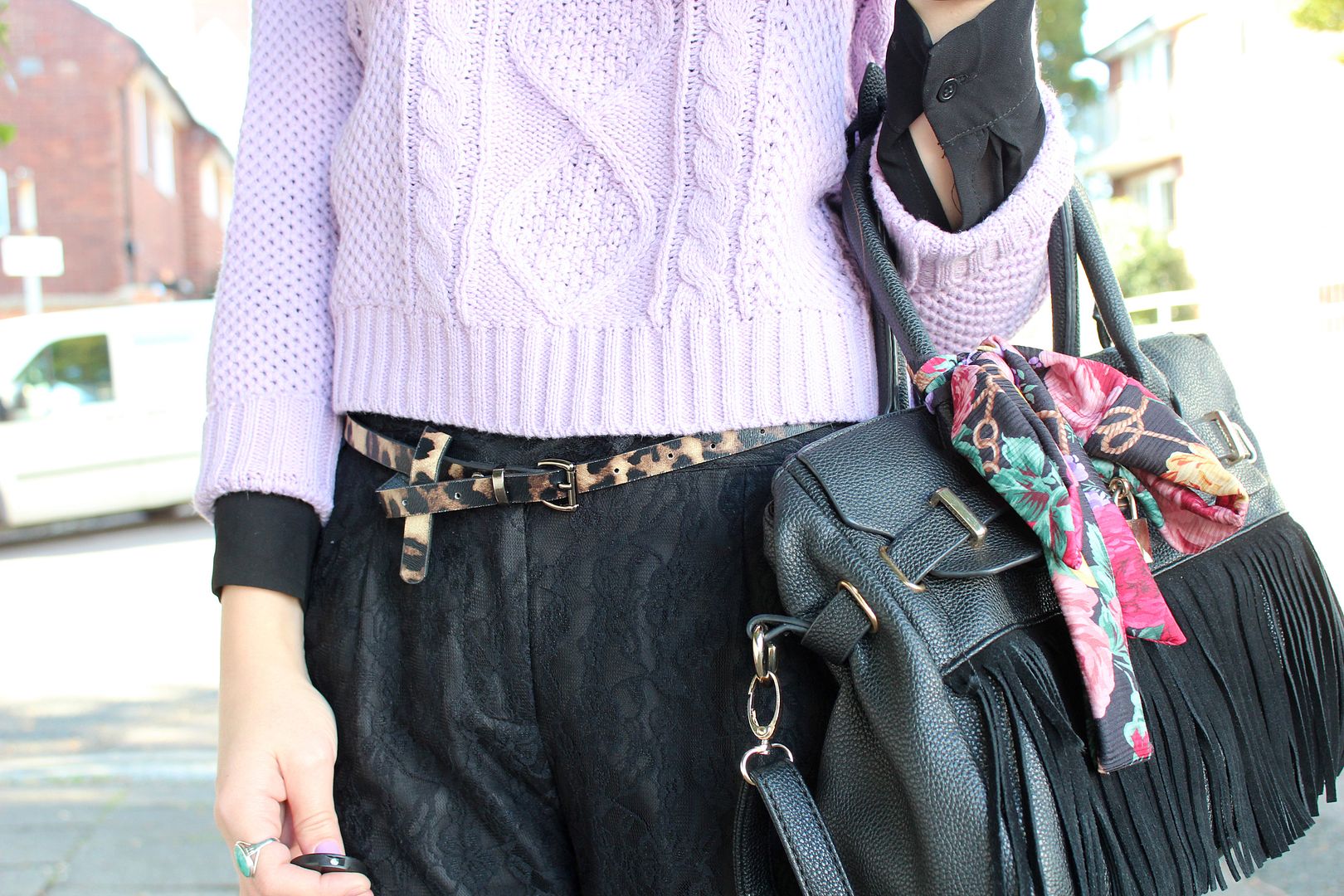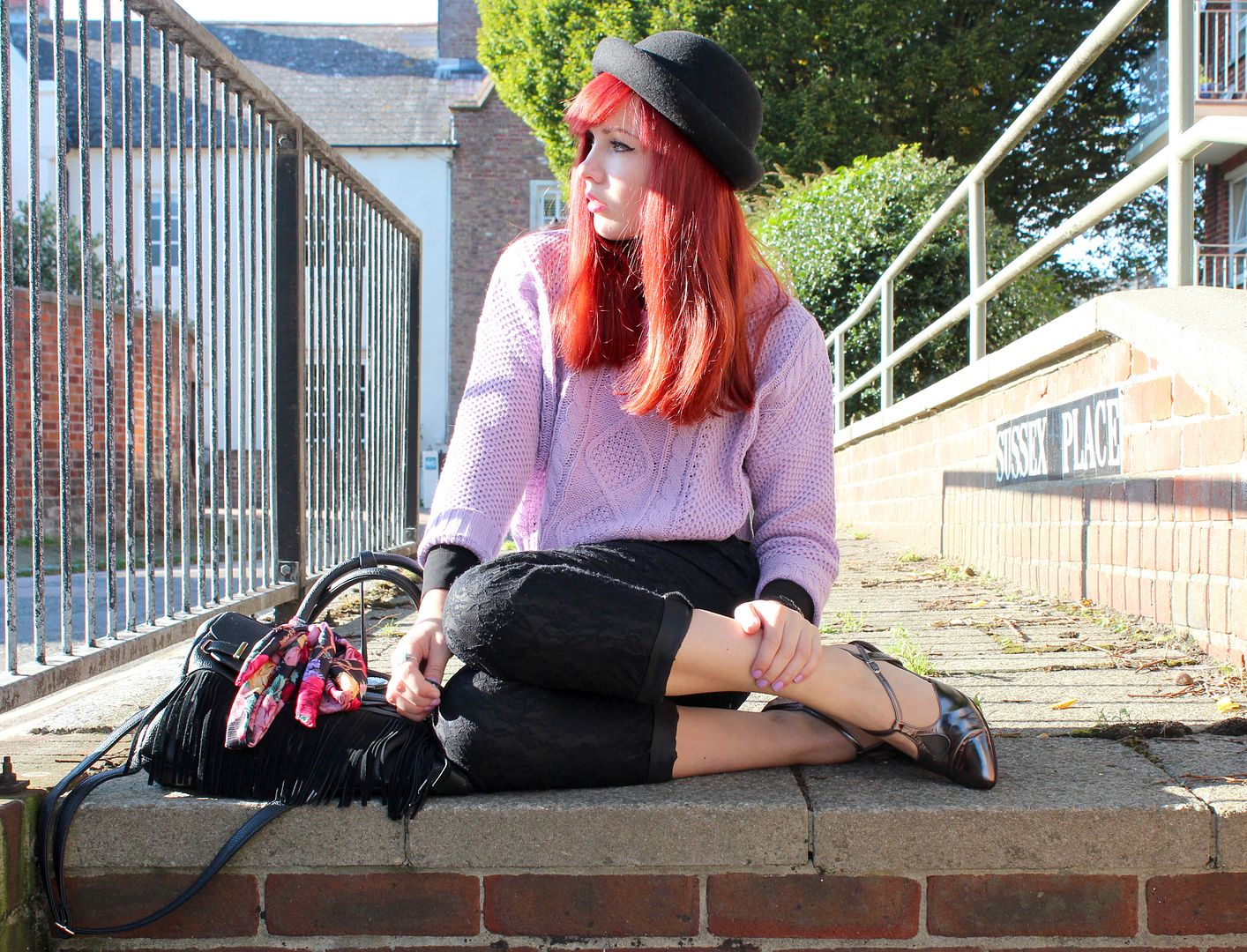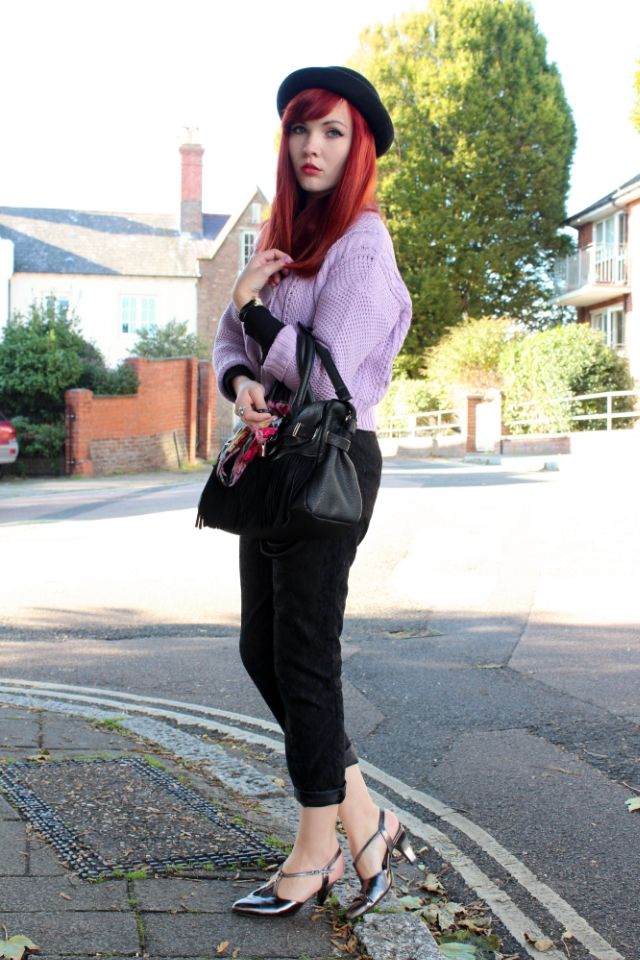 Lilac Jumper - She Inside
Black Blouse - Jolie Moi
Black Lace Trousers - Generation at Newlook
Bronze heels - Thrifted
Leopard Belt - Thrifted
Black Bag - Chicwish
Not only has there been a change of scenery on here, I have also been playing out with styles and my wardrobe. This out is one of those that I shyly put together thinking it wouldn't go and after putting it on I fell in love with the colours and prints. I got these lace cropped trousers in the Newlook sale last week, from the Teenage girls section - Because I am a tiny human that can stupidly fit into age 13! They were a bargain and so glad I brought them (as trying to be as good as possible with money). The lilac cropped jumper is one from She Inside that I had in a wish list a few weeks ago, i's just as lovely as I'd hoped it would be.
The metallic heels are from a charity shop and was so happy when I came across them! I recently saw quite a few high heels I liked and as I work with shoes I am constantly browsing and shopping for things I like. I'm on a budget so seeing these I thought why not, I love the style and thought they were a little bit different.
After styling this outfit and having a wander around and a look around some local shops I knew this place was the right setting for me. I feel at home here and it's a nice feeling to finally settle and get to know my surroundings and pretty area's that aren't appreciated.