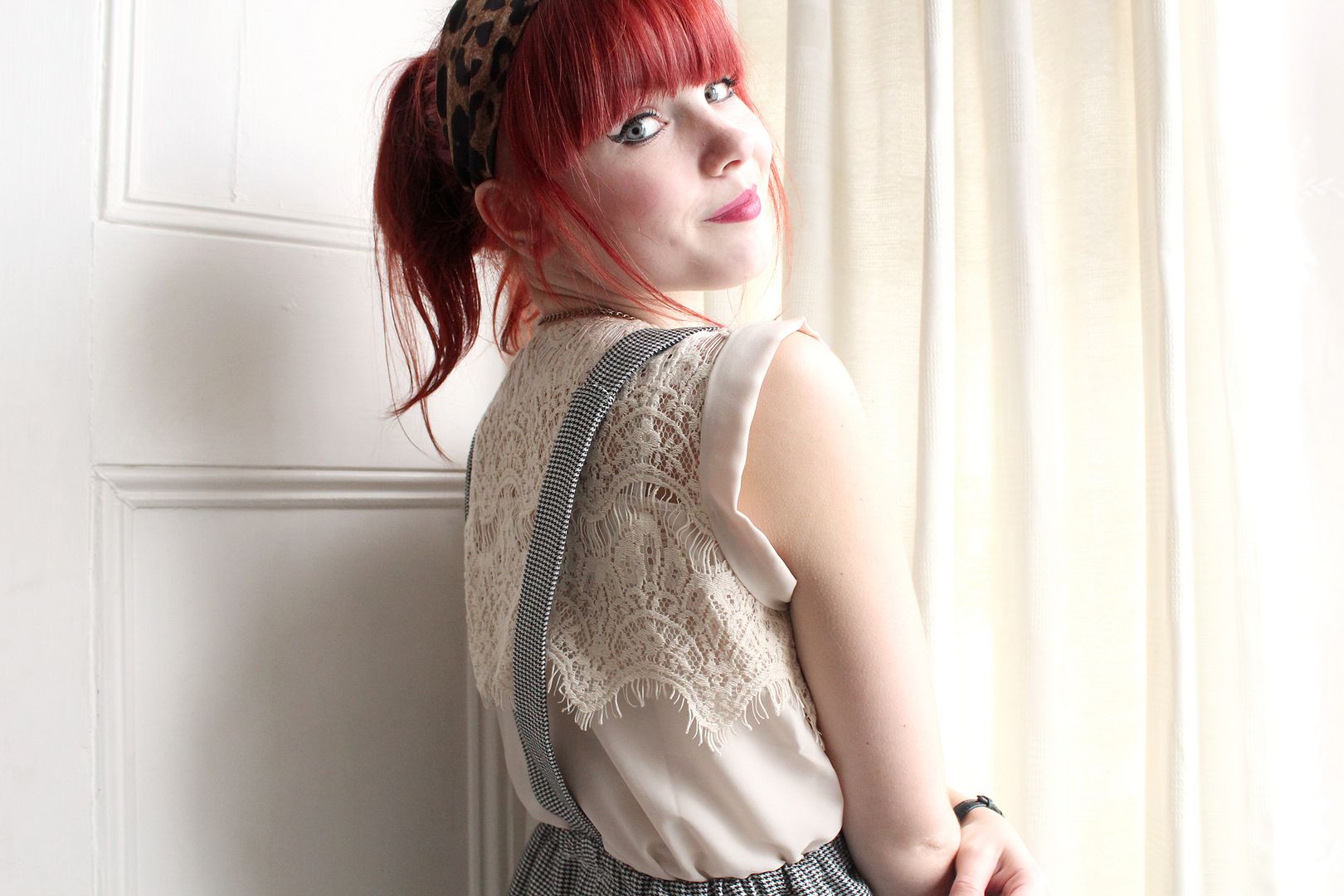 The weather has been so poor this week, which I don't mind when working but it means going straight home and getting cosy and staying that way all day and night!! Not the greatest weather for pretty blog photos and making the most of my outfits, but wearing nice things alone makes my day a little bit better. I can't deny that I love coming home after a long day and getting into my pajamas, but lately I've been trying a bit harder and actually changing into outfits.
Dogtooth Dress - Handmade
Lace Top- Awwdore
Burgundy Cardie - Topshop
Burgundy Socks - H&M
Black tights - Primark
Black buckle Cut Out Boots - Chicwish
This outfit is one of my key styles when it comes to the colder months. Anything with an over sized cardie, cute dress with a bit of layering for textures or added style and some comfy tights. I made the dogtooth pinafore dress and have got a lot of wear out of it so may have to make myself some more in different fabrics! These amazing black chunky boots with the buckle are from Chicwish, and as I am usually really girly I think these add a more edgy style to my looks. I like the cut out so wearing socks will be yet another detail to bring an outfit to life.
If there is one thing I am loving doing right now is really making do with the clothes I have. I can't afford new things as much as I used to, if at all! I think I will probably do some posts soon on making do and how to make the most of last years Autumn/Winter clothes, as well as selling clothes to make a bit of money. I think it's nice to save up and appreciate what you spend on clothes or things that are luxury items.