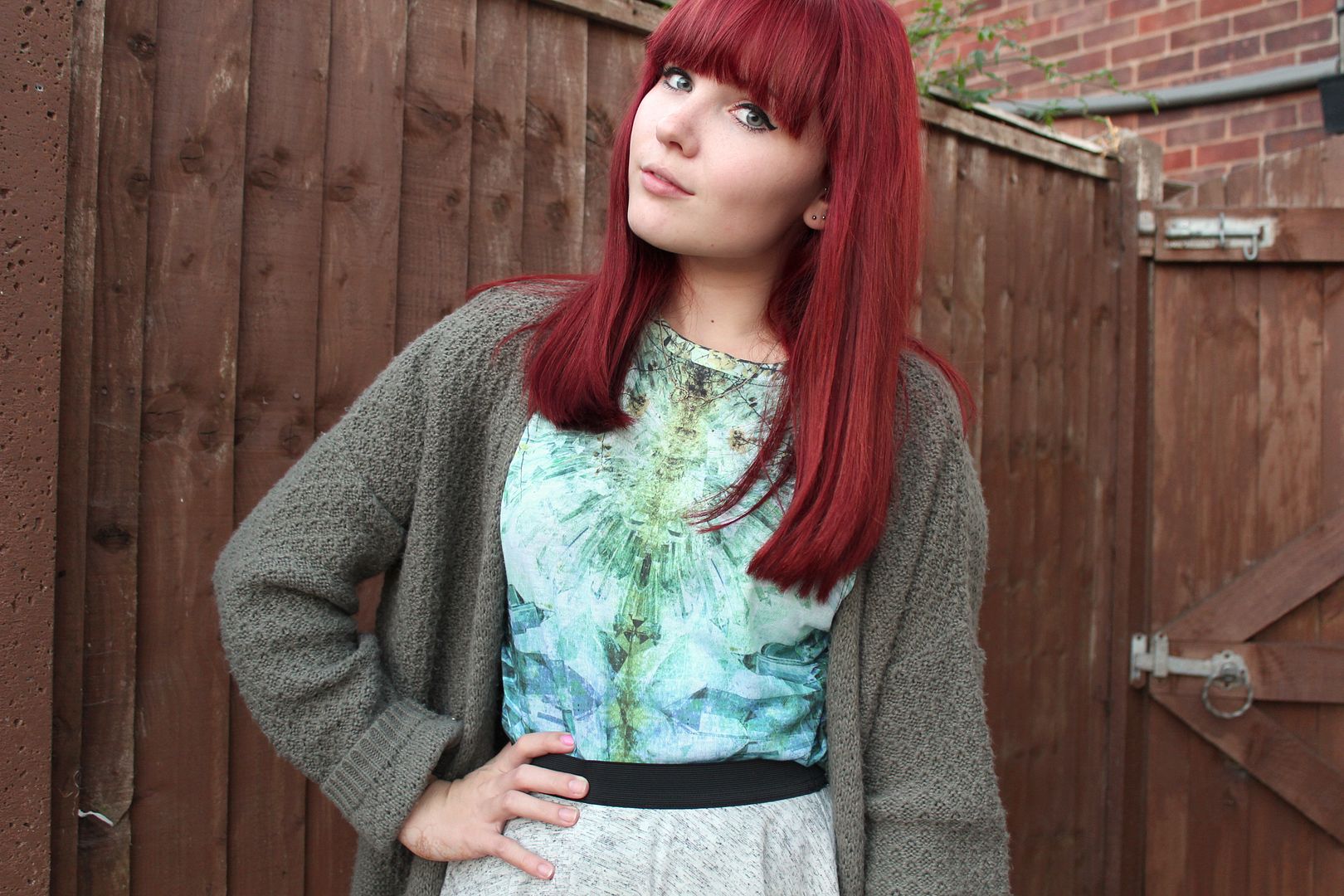 Hello all, so I had my first proper working day today and it was a great success. Everyone is lovely and welcoming and can see myself really enjoying my time there! One thing I will need to get used to is actually getting up on a set time every day and being on my feet for hours! Already pretty tired so getting home and putting some comfy clothes on is going to become a regular thing!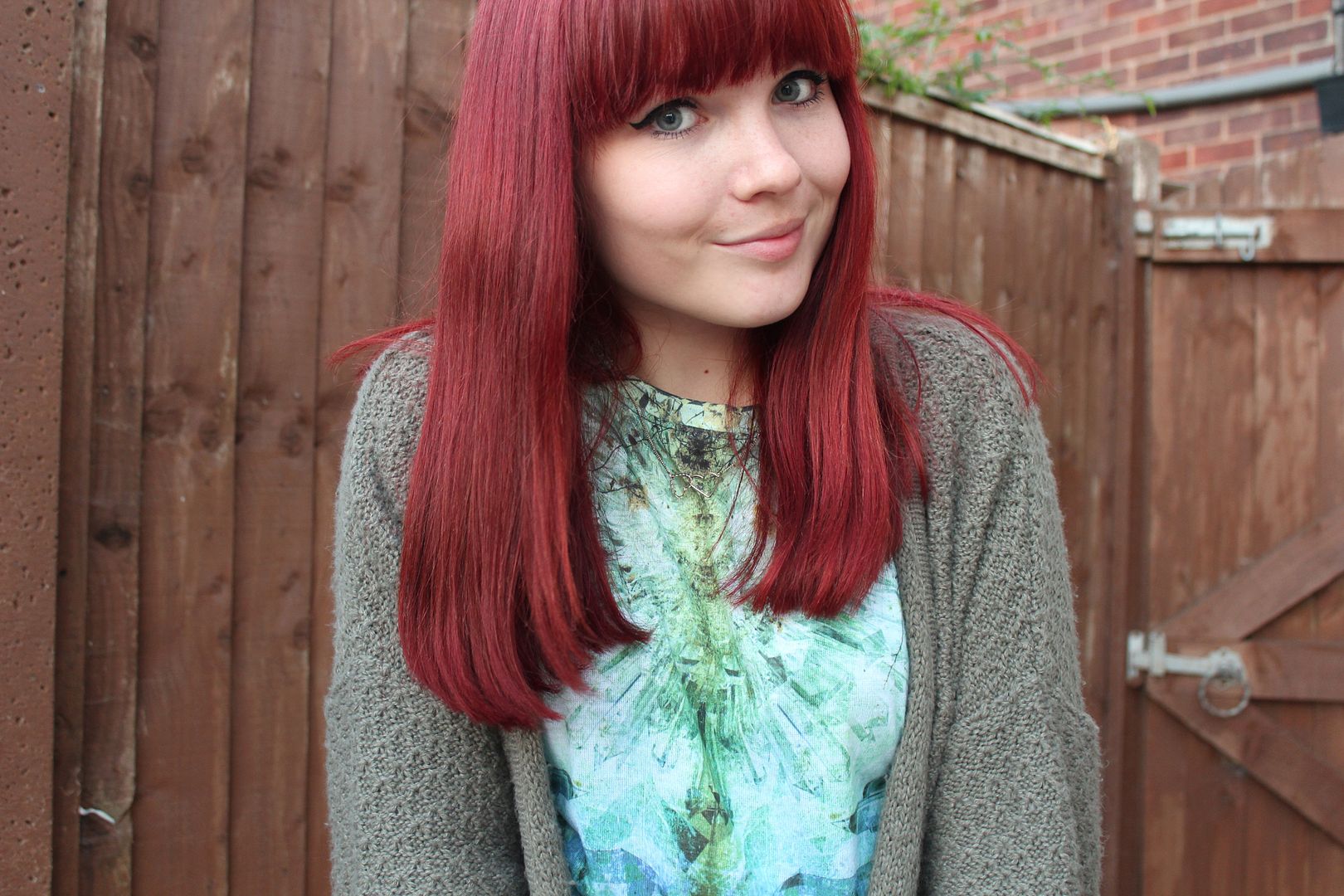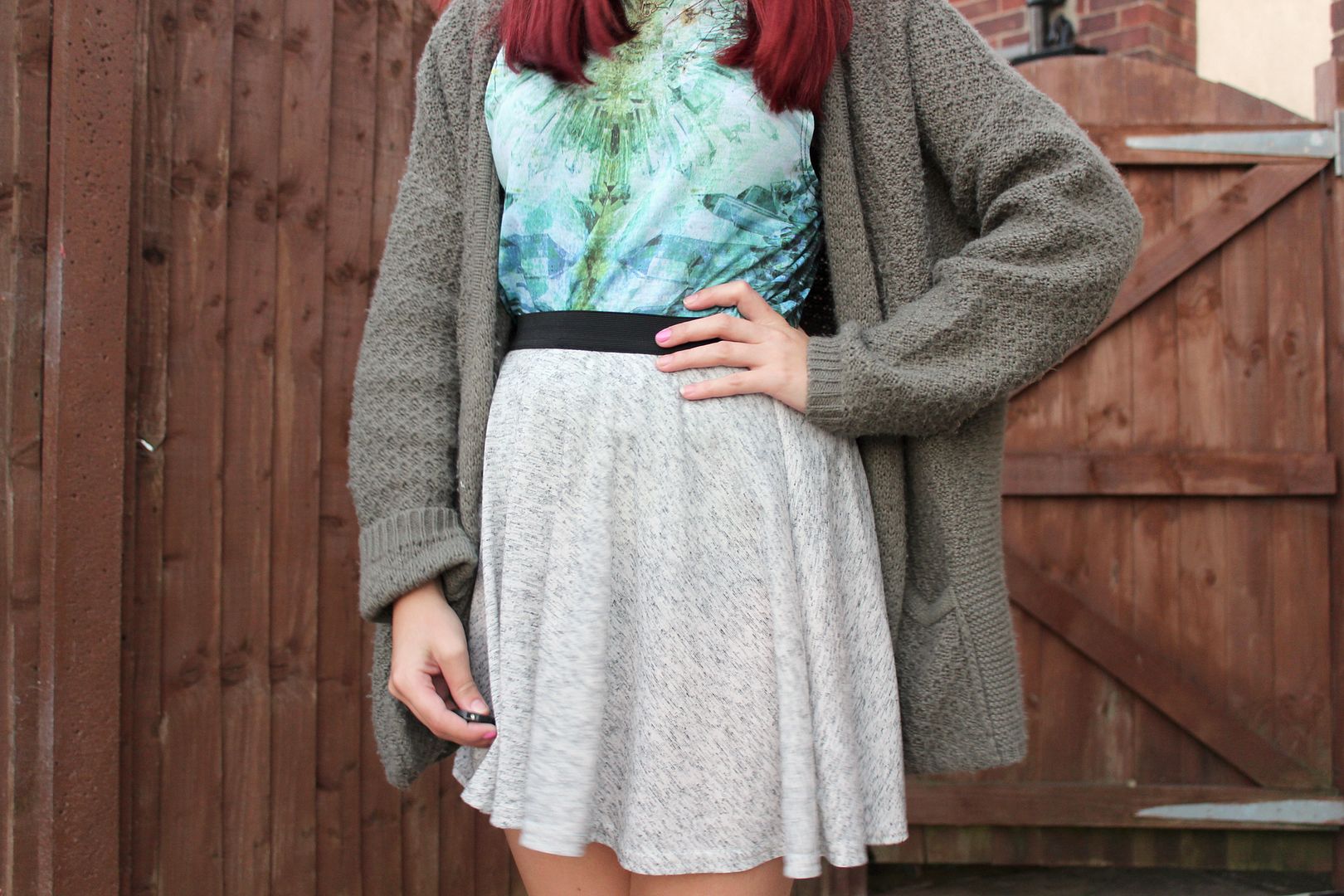 Top & Cardie & Sandals - All Topshop
Skirt - Primark
My outfit this evening was pretty much shoved on but actually rather liked the combo. although it's fairly basic and plain I haven't worn these together or even considered it until today. My green tank top is from Topshop, and was a treat from my boyfriend Chris (who will be featured on my blog this week with his very own post)! The cardie was a end of winter sale at the beginning of the year, also from Topshop. Even though it's a simple and comfy look I still feel pretty in it and I suppose at the end of the day, that's all that matters.