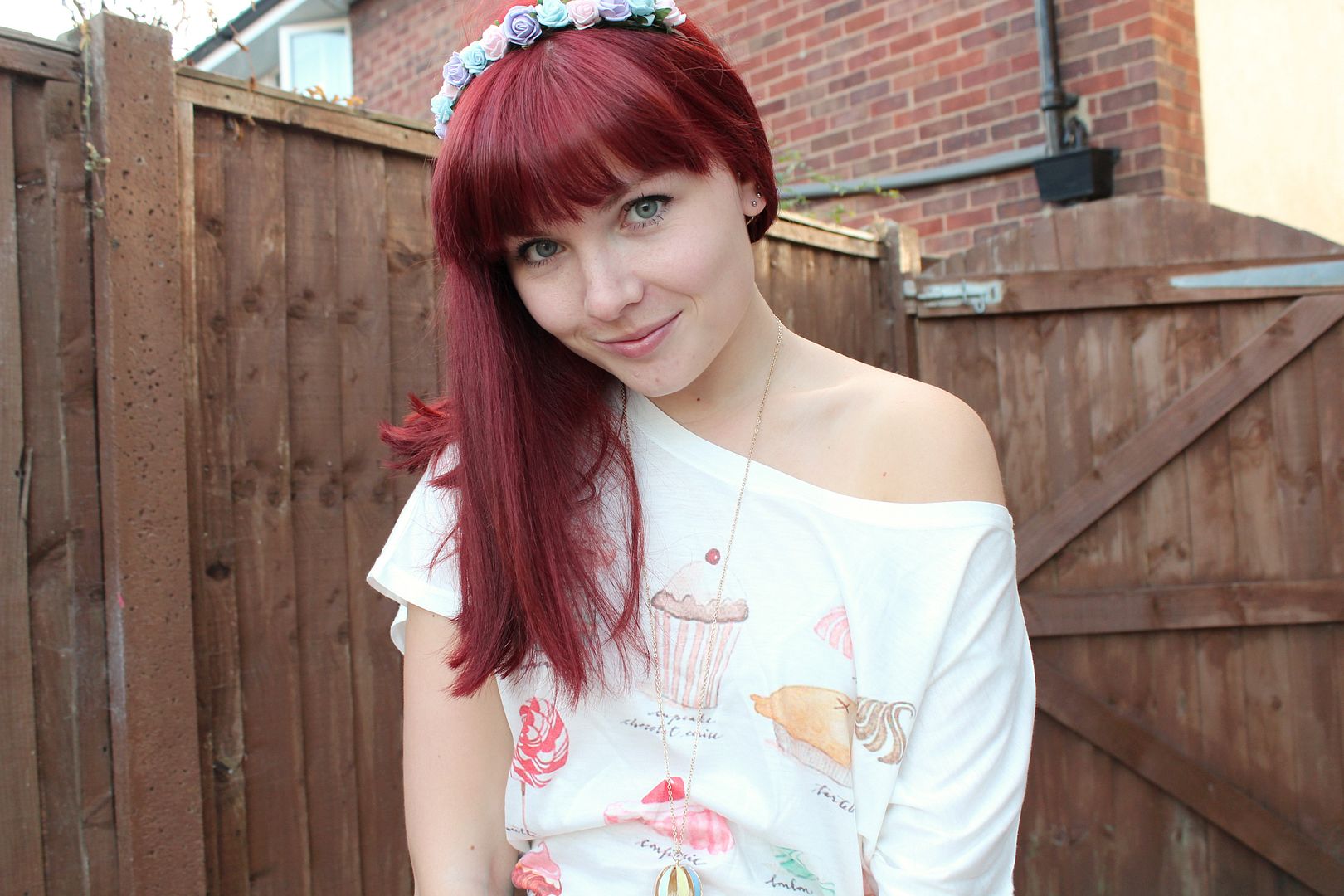 Hello everyone! I hope you are having a lovely week so far! So happy to be enjoying the sunshine while I can make the most of it. starting my new job next week so trying to do as much as possible at home and with my boyfriend before my days are taken over.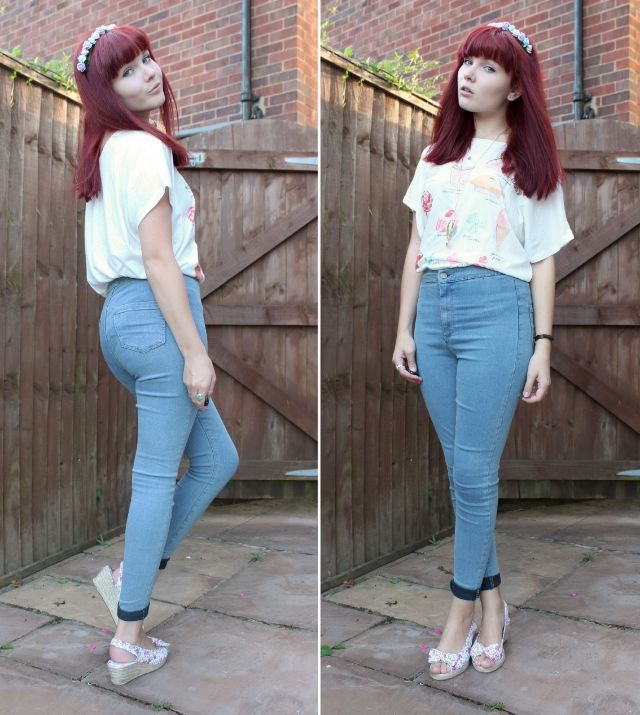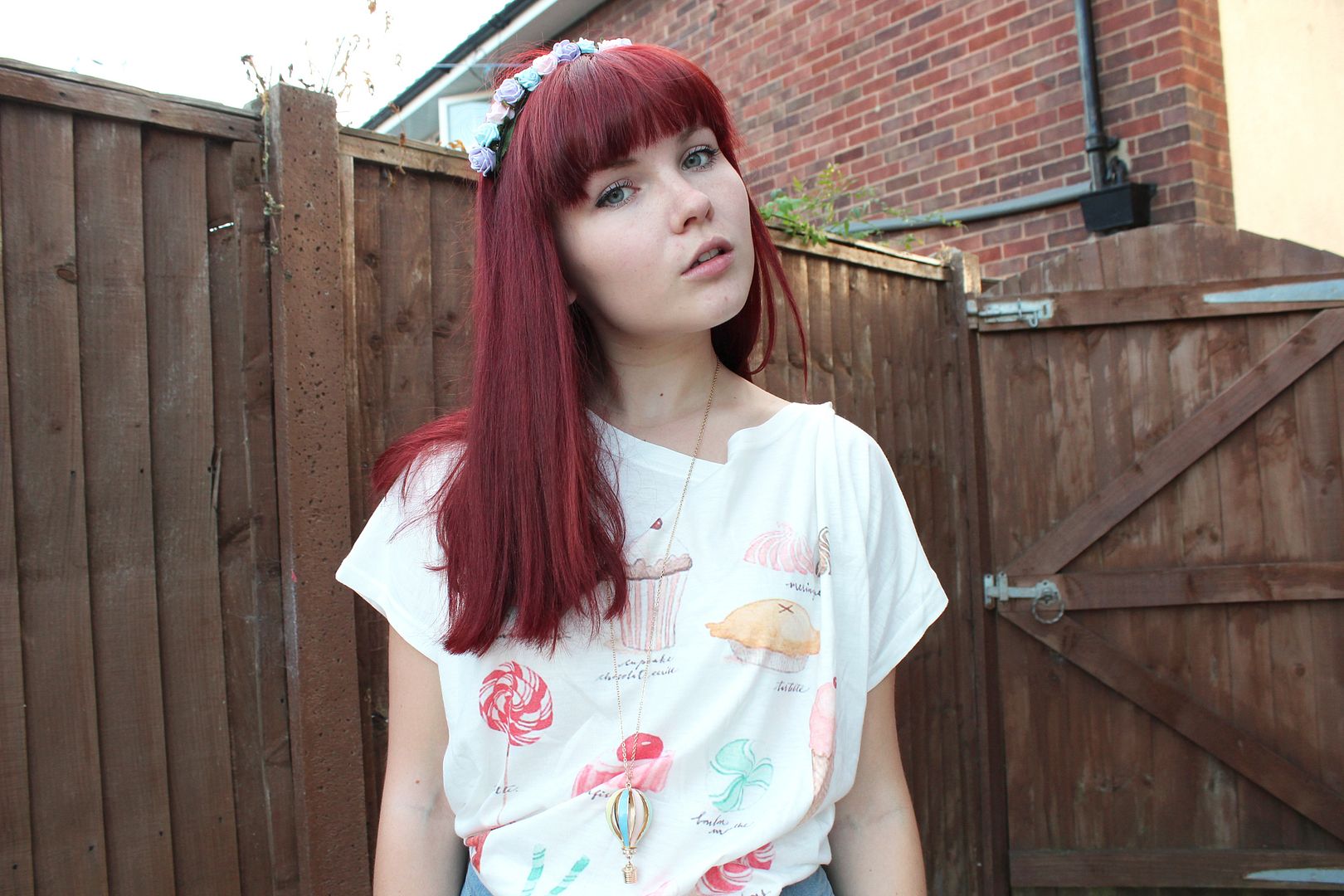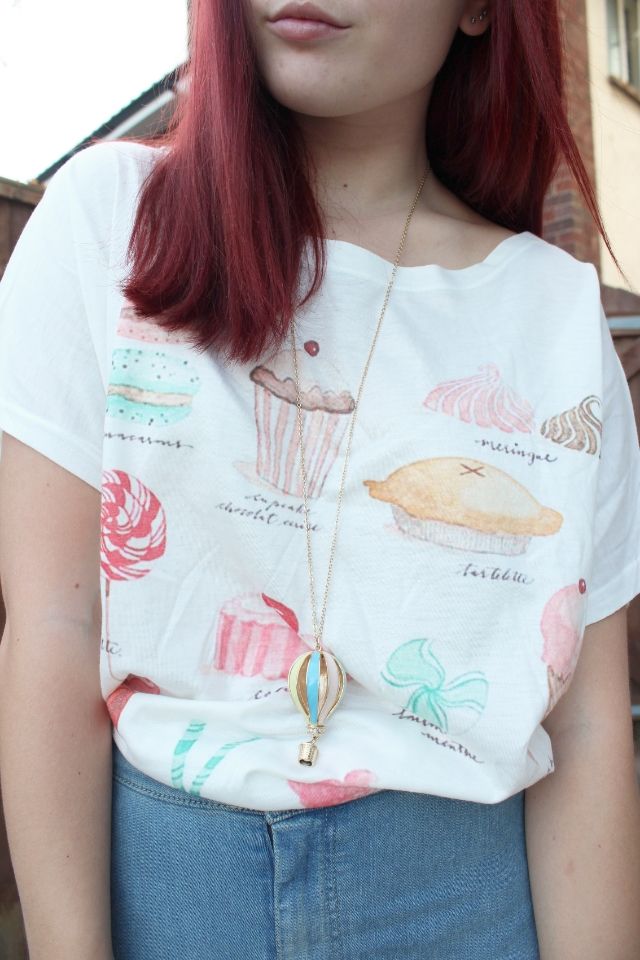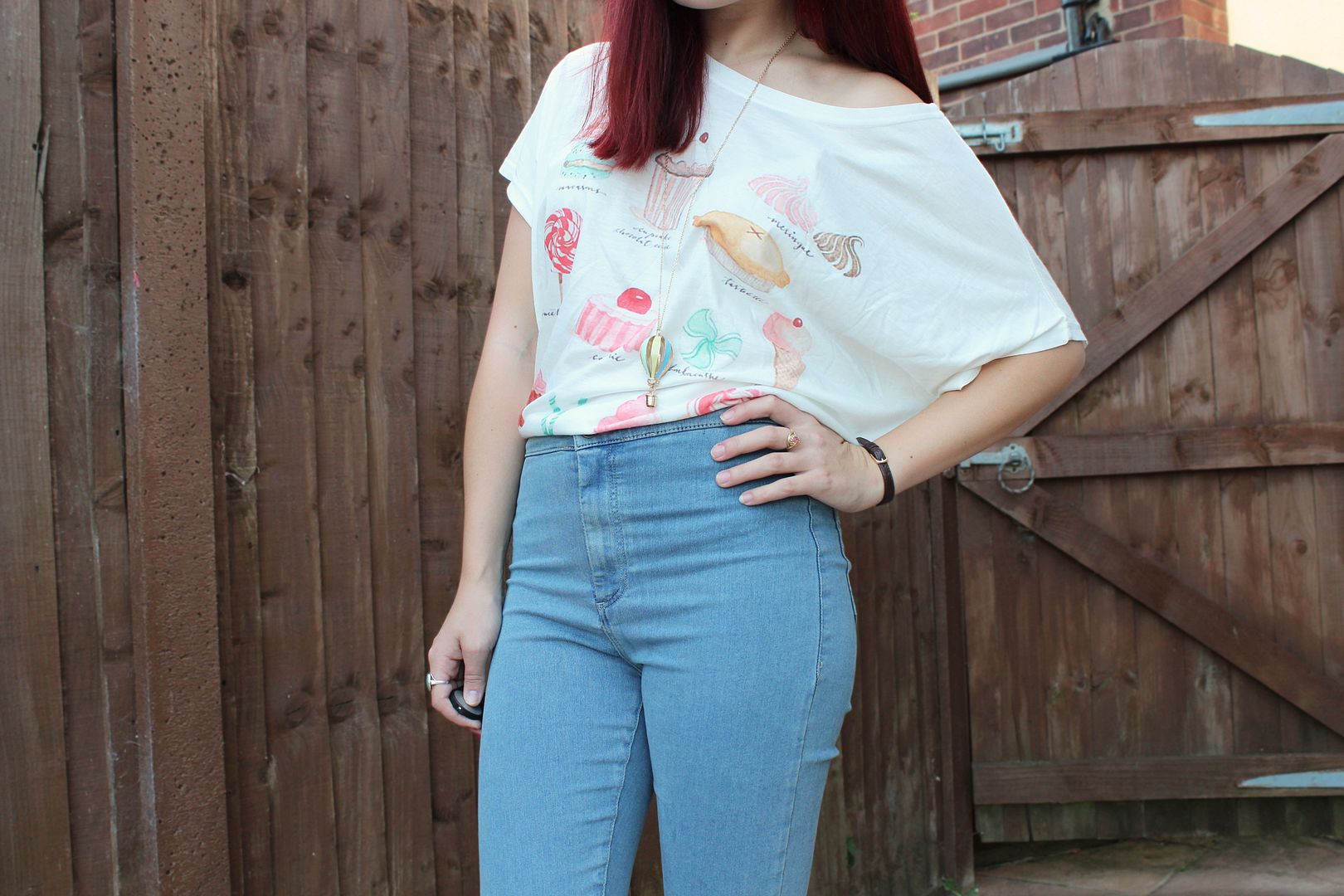 Sweet tshirt - Sheinside
Jeans - Topshop
Necklace - Chicwish
Floral wedge shoes - Shoezone
My outfit today is a sugary sweet collection of soft colours, florals and actual treats!! This gorgeously cute top with macaroons, and vintage style cakes is from Sheinside. The lovely Rebecca helped me choose it as there was so many things I liked on their store!! It is the perfect tee for me, I like wearing things like this on comfy days, and it adds a little quirkiness to an outfit still. These high waist jeans are from Topshop.
I got these amazing floral shoes from Shoe zone, they are from the summer range and simple the cutest and comfiest pair of wedges I now own. What is great is all orders brought online has free delivery so it's pretty good, especially as they currently have a 50% off sale. Go have a looksie! I hope you like today's outfit.