Hey all, I think it is definitely time for a Giveaway here on Paige Joanna!! It seems like AGES Since I did one, so I thought to celebrate my recent Shortlist with Cosmo, I wanted a way to thank you readers. If I could send you all a little hand-made kitty I would but Sadly my bank balance is already very unhappy with me.
SO Please enter for the chance to win this one off hand-made kitty, Made by myself!! You can also go buy other one off kittens on my Etsy store, however this Giveaway is for this pretty pastel kitty, completely original. Good luck everyone!
Please comment with your email address to make sure I can contact you! If you don't then you wont be able to win guys.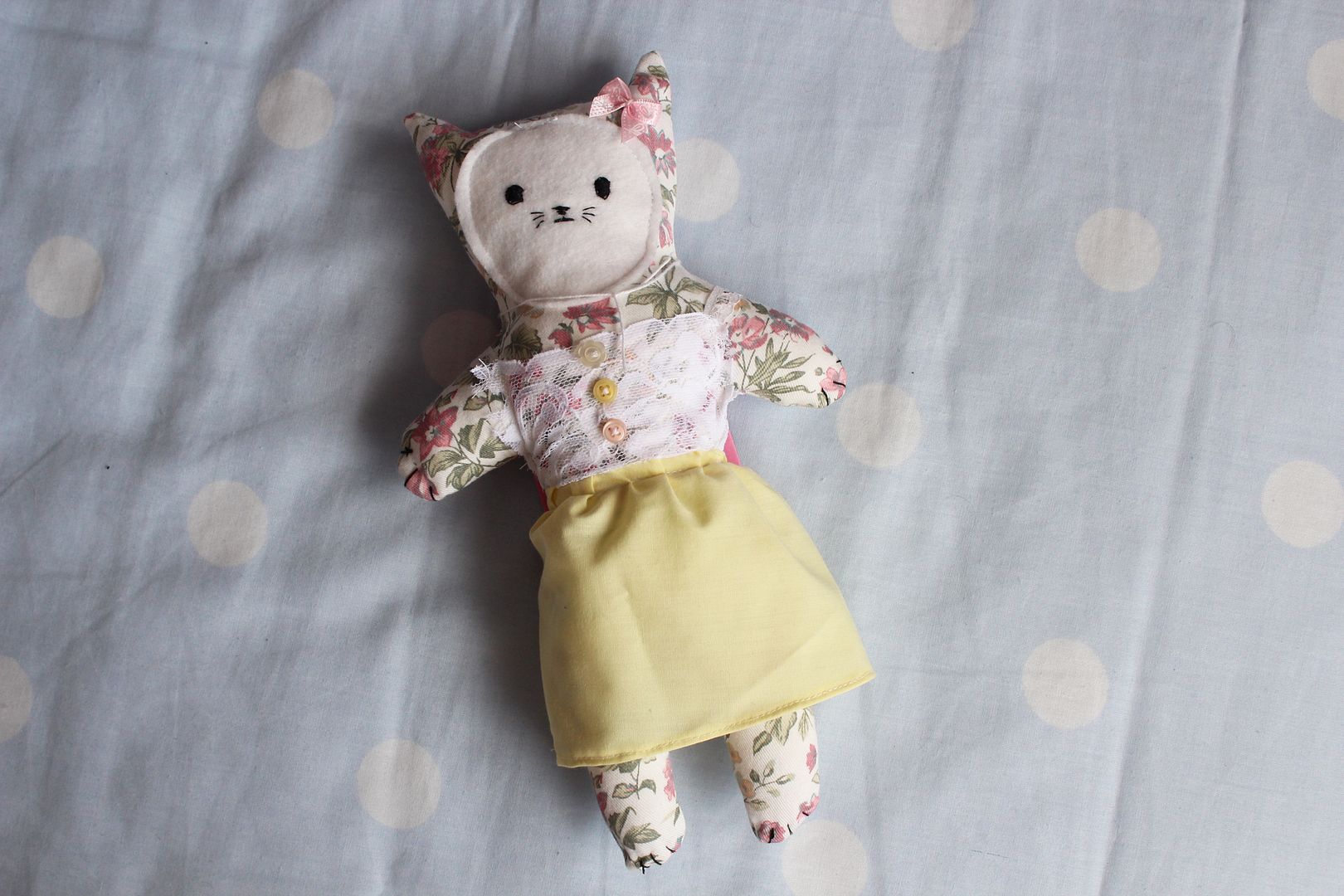 a Rafflecopter giveaway
GOOD LUCK EVERYONE!!
If you don't want to wait and would like to buy a kitty plush toy, head over to my – ETSY STORE – To go and buy one!