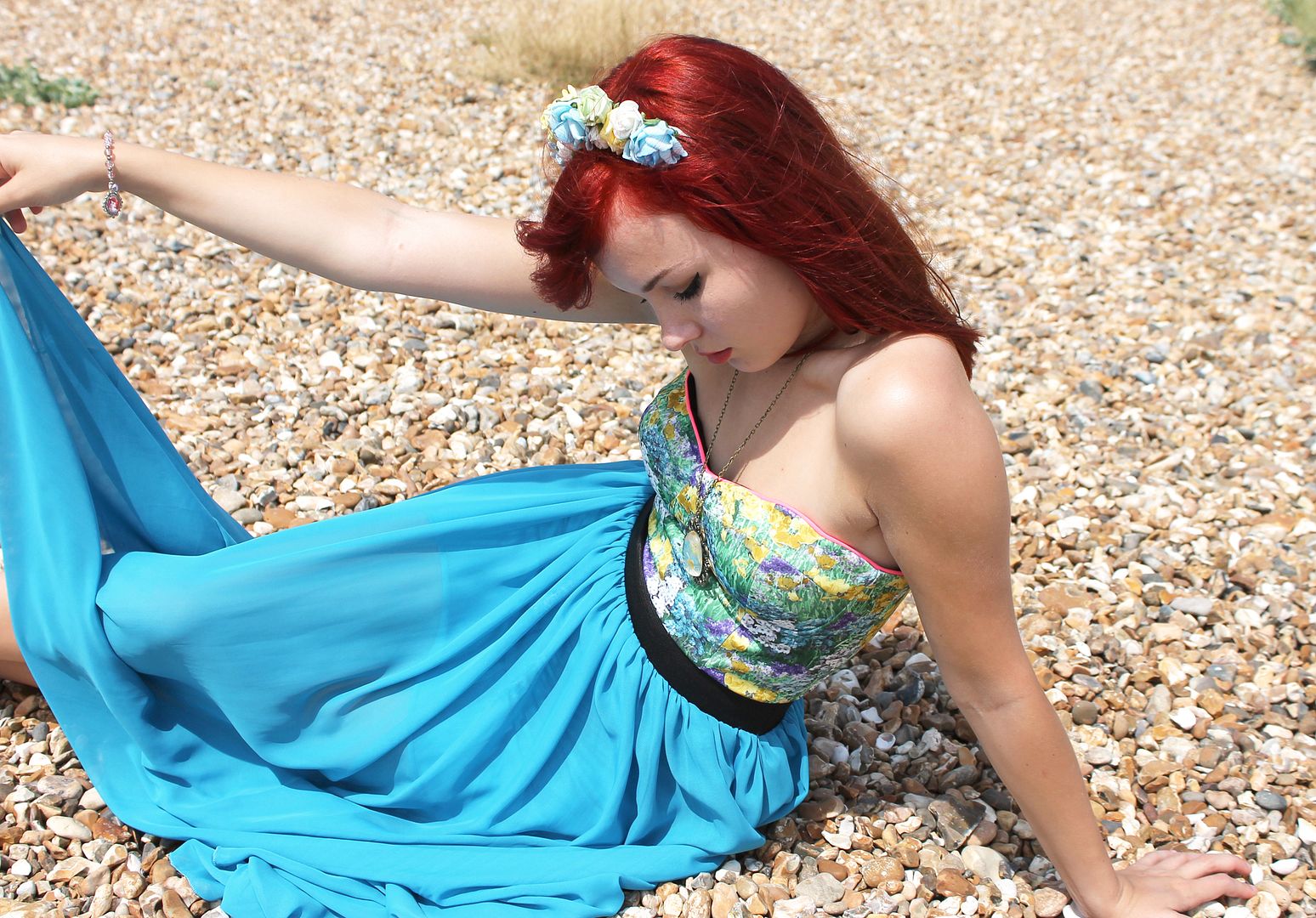 I don't know about anyone else but this heat wave is REALLY starting to bother me. I know us Britt's really love a moan about the weather but seriously not used to this kind of warmth! I have been on medication for a few days and that mixed with the heat is making me feel so sick (in fact I actually puked last night, nice I know)!!
The only glamorous thing about this weather is getting a nice golden glow in the sunshine and the breezy evenings. Living by the seaside does make up for the sweaty heat when you can go to the beach and feel the lovely breeze in your hair.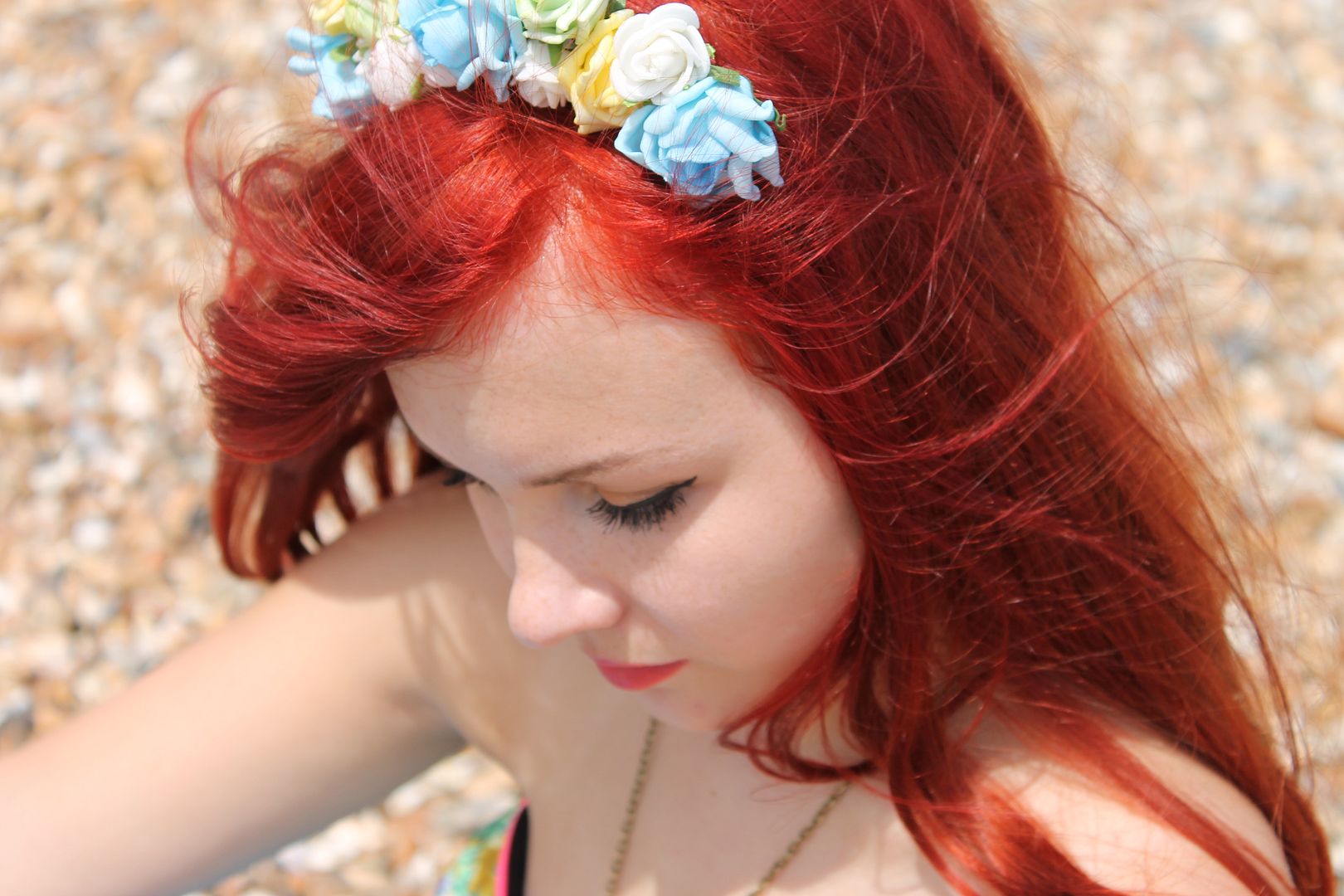 On Tuesday I was lucky enough to go to the seafront and take some photos with a lovely chap David Buxton (will put all his links at the end of the post). We did a mixture of some photoshoots, and I think this look was one of my favorites of the day! The skirt made me feel like a boho princess mixed with a walking mermaid.. not that that exists!
Floral bralet – Lashes of London
Blue chiffon maxi skirt – Karma Clothing
Black chunky heels – Urban Outfitters (about 3 years ago)!
Head band – Roses & Clementines
Necklace – Paige Joanna Etsy
My outfit consists of this beautiful bralet crop top from Lashes of London, is a fab floral print!! It has a black sip at the back and has a pink trim to finish it off, which is a pretty pretty touch. The fit on me is perfect which I think is due to not having a large bust, for bustier ladies I think other styles may be better! Usually I tend to think strapless wont look good on my frame but this worked nicest, which made a nice change. The flowery print is so bright and summery and alone is a great statement piece. I teamed it with this floaty blue skirt from Karma clothing, and big fat chunky wedges from Urban Outfitters. The look really didn't need many accessories, but me being me I couldn't resit some finishing touches of a flower crown (this one from Roses and clementines) and one of my hand-made dried flower necklaces. I hope you like the photos! Dave did an amazing job.
Dave Buxton Photographer:
If you haven't already, PLEASE can you vote for me on the Cosmo Blog Awards, it will take you 2 minutes and I am in category 3 for 'Best Established Fashion Blog' I know I can't believe it either! It means so much to me to hold that title, so thanks guys. Love you all.