Happy Friday everyone, I am ready for a weekend of more university work! But I am not fretting because I have plenty of blogging to be done as well. Today, I am wearing a new dress from Ji Ji Kiki, a small but oh so gorgeous online store. I especially fell in love with their dresses, and chose this little red floral number with lace trim and polka dots. It is the perfect fit, with elasticated waist, so will look lovely on all sizes.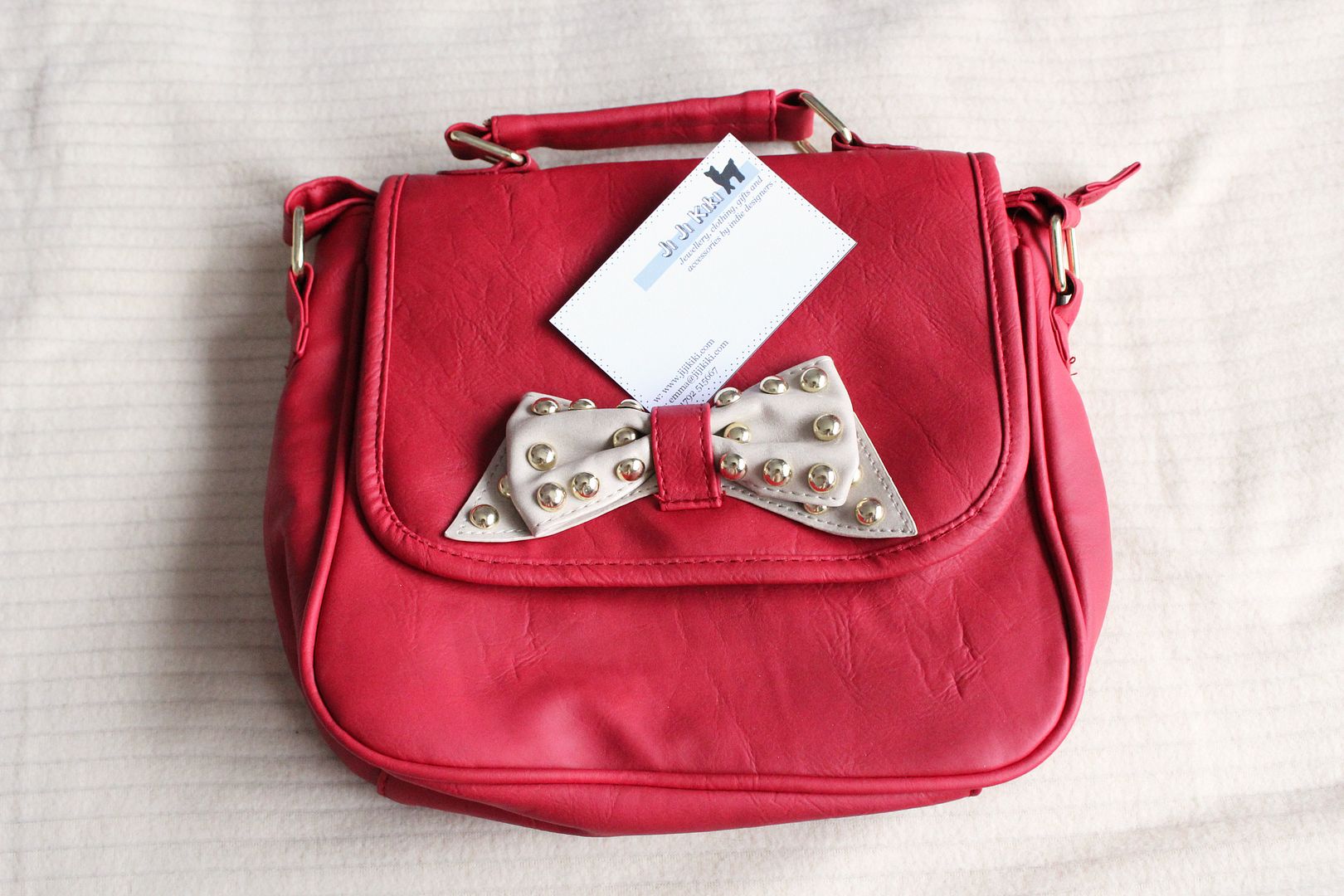 I also got this adorable strawberry red shoulder bag, with a studded bow. I really love cute little bags like this because it makes me excited for summer. In my eyes it is perfect for sunny days down the beach or out shopping. I couldn't resist but style the dress and bag together because I chose them for that very reason. I added my over-sized vintage cardie from a charity shop, my lovely versatile frilly Topshop socks and Yes Walker platforms.
If that isn't enough, I topped the look off with a new floral crown. It was sent to me by 'La Caja Oxidada' or (the rusty box), and she has an amazing selection of jewelry and accessories. I chose this mixed baby rose head band as it's perfect for casual day wear, especially in spring/summer. It coincidentally went perfectly with the dress and bag, so on it popped. I am so happy with today's outfit and very grateful for the items I have been sent. What do you think my lovelies? I hope you have a lovely weekend, see you soon!
Floral polka dot and lace trip dress – Ji Ji Kiki
Strawberry red studded bow bag – Ji Ji Kiki
Flower head band – La Caja Oxidada (The Rusty Box)
Platform Heels – Yes Walker
Cream Cardie – Vintage
Frilly Socks – Topshop