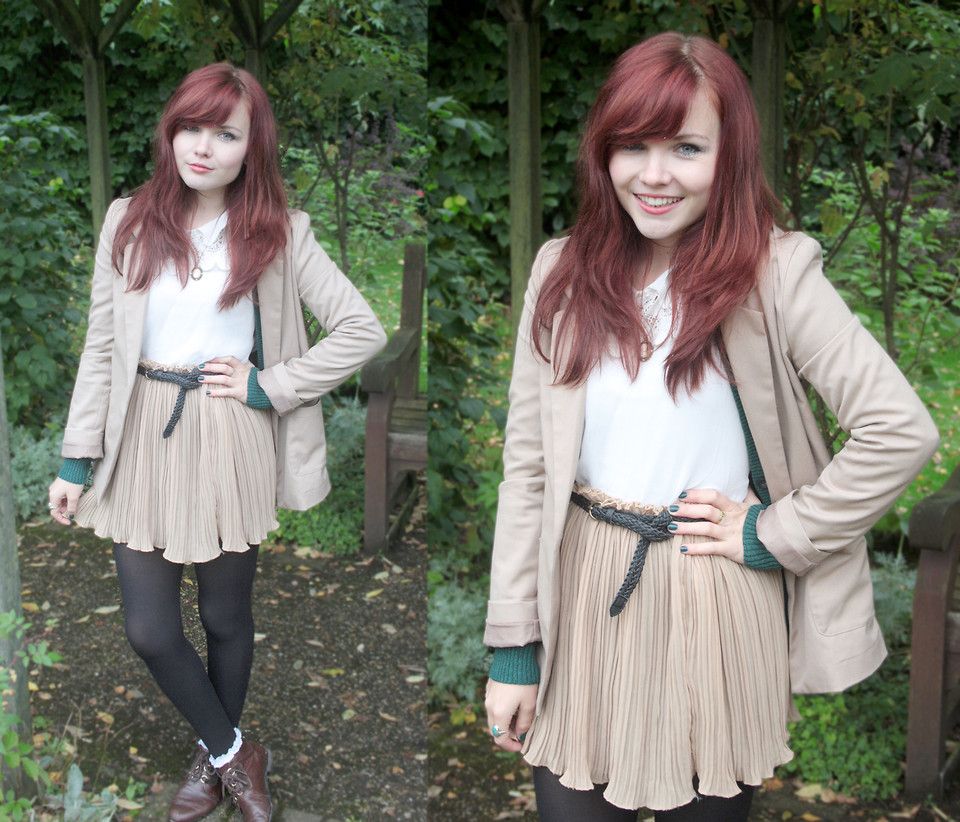 Hello sweet people, hope you are having a lovely lazy sunday like I am. I thought I would do this little outfit post separate to yesterday's Crown and glory lookbook. This is what I wore on Friday (for the most part), obviously a lot of outfit changes for the photoshoot wasn't planned or I probably would have worn less layers! I brought a new white long sleeve blouse from Republic on thursday with a scalloped edge collar. So I decided to wear it with my IWEARSIN skirt, tan blazer and touches of dark green with the cardie and nail polish.
In the town center was a competition for Southgate-Make a statement, they took your photo against the back drop and are on facebook now so please vote for me by liking the image! So that was quite fun. If you could please click on the link and 'like' the image for me, that would be fab!
Also the lovely Stephanie put this video together from the day's events so I hope you enjoy it!
Crown & Glory – Winter Lookbook shoot from Vintage Style Me on
Vimeo
.
Another great video from the lovely Rhiannon from Vintagestyle.me