Good evening all. All night I have been browsing stores online in preparation for the party season. What with Halloween next week (look out for a spoooooky post to come) time is running out and I want to snap up some beauties before they sell out and I can't go to the ball with prince charming.
A few of the things in my 'list' I already have so I kind of cheated but I have still yet to wear them, and will get posts up with those shortly, but for now here is my little collage of pretty things and the name/links below! Enjoy.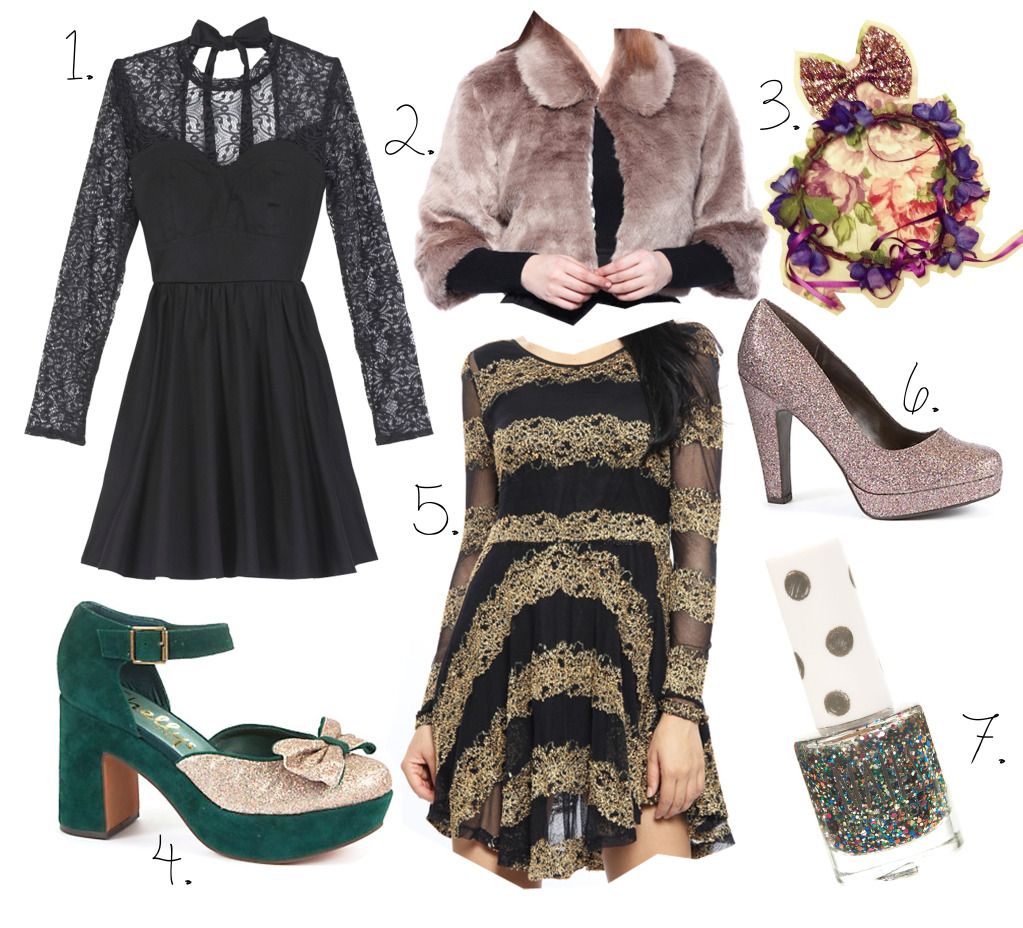 1. Izabel London Black sweetheart lace sleeve dress. (Already own)
2. Izabel London Faux Fur Collared Capelet in brown. (Already own)
3. Crown and Glory Glitter bow in Kaleidoscope and Anemone floral Crown.
4. Shellys Green Glitter Bow Block Hell, Newlook.
5. Izabel London Lurex and Net Double layer dress. (Already own)
6. New look Glitter platform court heels.
7. Topshop 'Nails in Brazil' - Multi.
Hope you like the post! I can't wait to get all glam and feel a million dollars in these dresses and hopefully buy a new pair of heels to add more glitz to the LBD. Thank you, let me know what you think!