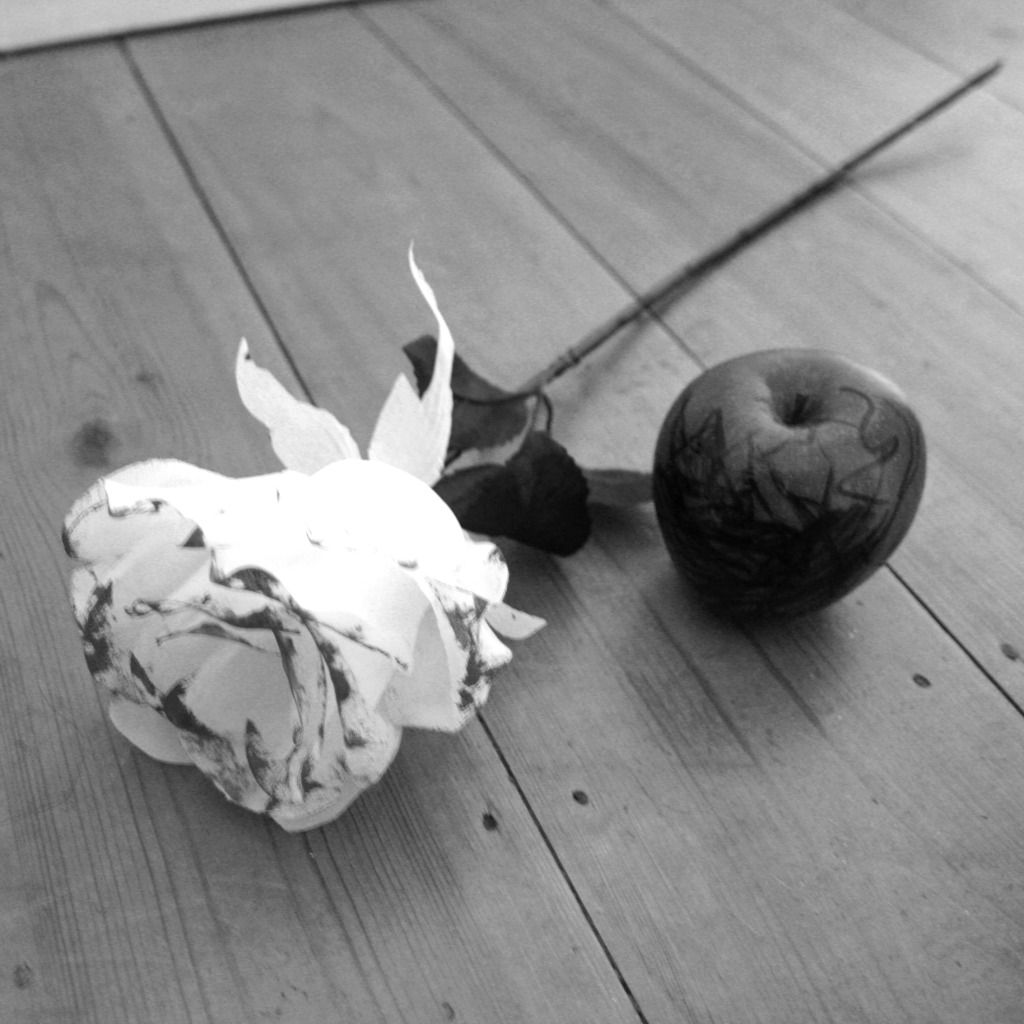 Here is an outfit I created for Halloween themed Lookbook competition. I went for a zombie snow white look, that is more 'pretty' than 'gross'! It was great fun to create this look and this is what you will need:
– 1 Apple
– Black felt tip pen
– Snow white costume (Look on Ebay)
– White over the knee socks
– Tube of fake blood
– Red heels
– Red head band (my costume came with this one)!
For the make up:
– White foundation/face paint or powder.
– Grey toned eye shadows (For eyes and contour)
– Red lipstick
– Black liquid eye liner

Imagine she takes the bite of a poison apple and is never saved by prince charming, therefore is left to rot away in a bed of white roses.

I hope you have fun trying to re-create this look, would be perfect for a halloween night out or party! Happy Halloween.