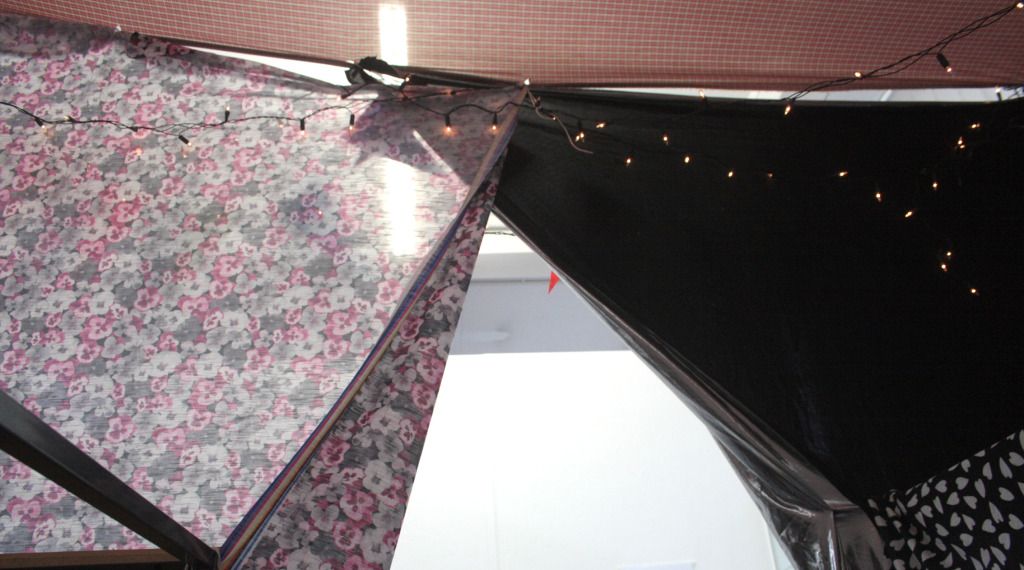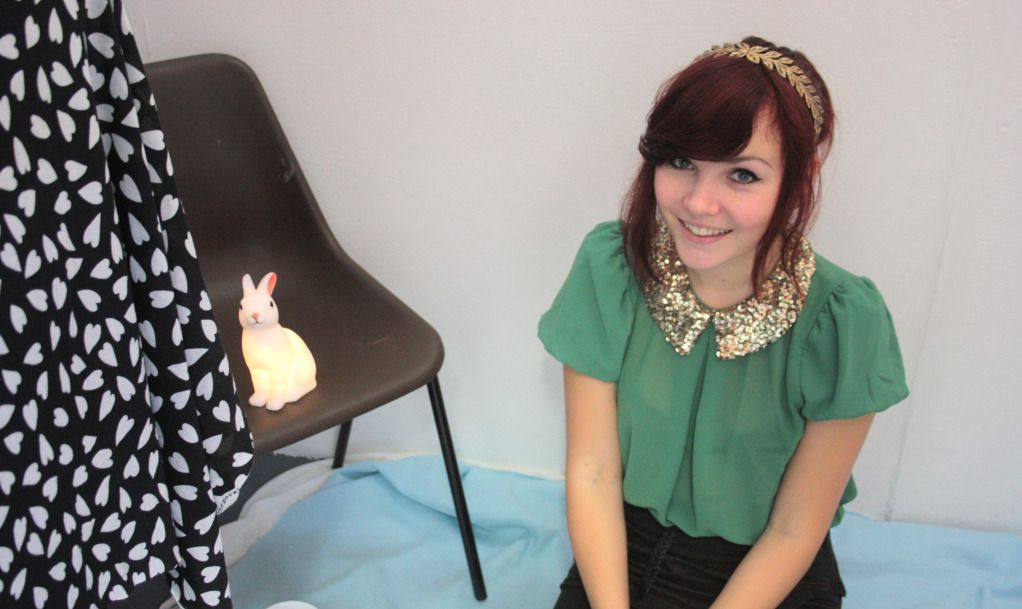 What a perfect day to enjoy some childhood nostalgia and to make a den, no? just me then. Well basically it is as silly as it sounds, for my 'University project' I decided it would be fun to make a den/fort in the studio with blankets and fabric. So asking a few friends and in end it was just me and my friend Ellie that put it together but I think a lot of people secretly wanted to get involved haha. So it has been a really fun day, when the den was ready we sat in there talking girlie gossip and drank some caramel coffee.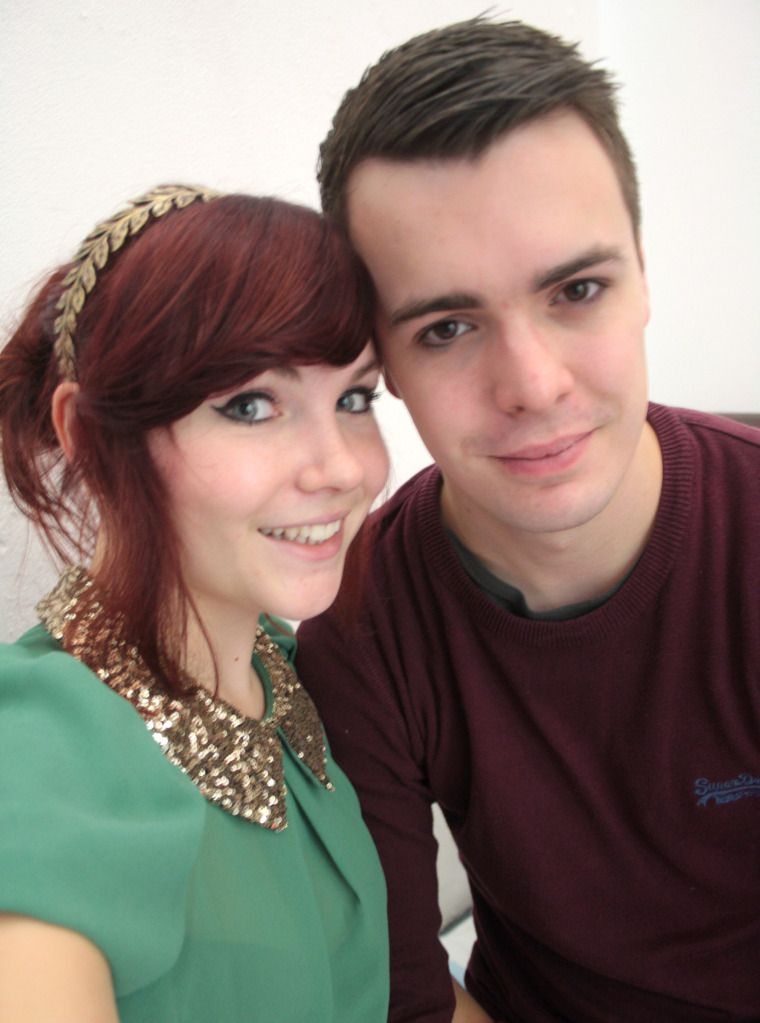 little photo of me and my boyfriend taken today :)
Today I didn't realize until I left my house that I looked a bit like I was 'mrs peter pan', if there were such thing! The green little pixie blouse with sequin collar is probably one of my favorite things I own at the moment because, come on, it's so sparkly and pretty! I love it!
As the blouse is from Jolie Moi, I decided to also wear this skirt from them as well. I really do feel like a little pixie that should either live in Christmas land or Neverland. Either way I am probably just stuck in my childood years wanting to play games and wear pretty things. Am I the only one who thinks it is normal?