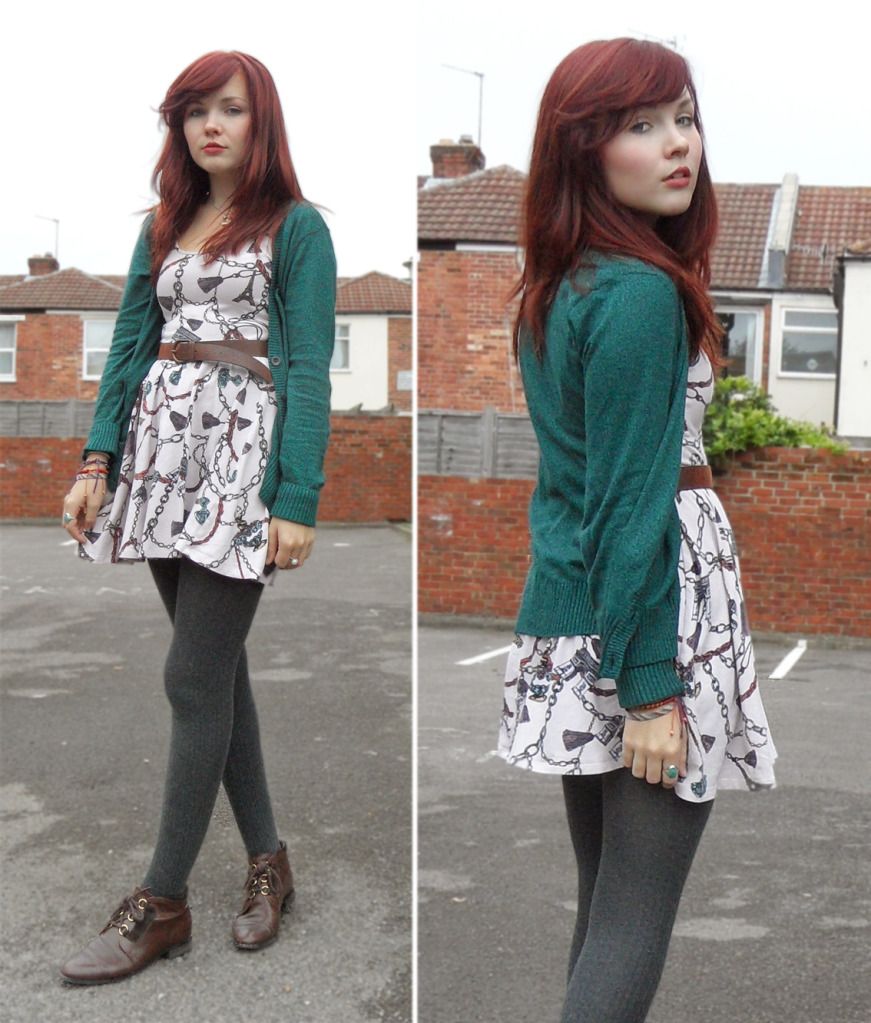 Good evening, Today was another day at University. I seem to spend my life in the studio and wondering around Portsmouth going to the library and getting lunch. One thing I am really loving at the moment is spending time with my boyfriend, he is on the same course as me so it is great making tea and sitting with him in the studio!! Then walking holding hands when we go get our lunch.
Today I am wearing this lovely emerald green cardie from H&M again, I love the colour and just want to mix it with so many dresses I have. Including this old Topshop scarf print dress I recently modified, by taking the long sleeves off and making it a strappy one. Think it worked rather well and fits me a lot better now!
What do you think? Let me know below!