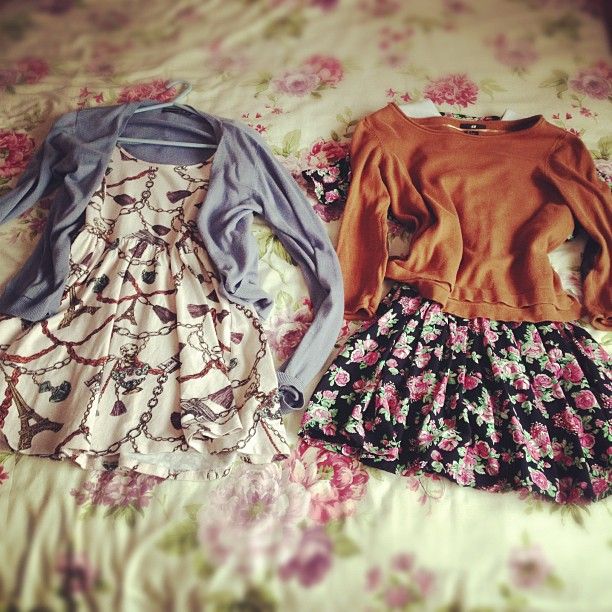 Is anyone else starting to feel the air get colder and beds get comfier? If so then we are definitely hitting the Autumn season. To me this means layering lots of pretty clothes together, so many possibilities when it comes to mixing and matching. This also means I spend hours fretting over outfit's because I have far too many clothes and never feel like I have something to wear, do you get this and if so how on earth can we prevent that feeling!?
Today I have layered a lovely dress I brought from Rokii shop whilst working there, I fell in love with it because It has the largest collar I have ever seen on an item of clothing! As it isn't quite cold enough for layering thick cardies I decided to wear this little sweater with elbow patches. I always feel like I should be a librarian whilst wearing it! Like I said in my previous post last night, if anyone has any spare time on their hand I really want t oget some clothing montages together to feature on my blog.
Collect some images either on clothing stores online or from your own clothes that you feel wil lsuit me or I will like.
Put them together in a montage and make it look pretty.
Send me this over to my email address paige_joanna_calvert@live.co.uk along with a little description as too why you think I will like it and your blog link and I will feature it!!
I know time is very short right now, especially if like me you have University and other studies, so I call upon you fashionista's because I can't seem to find inspiration for new look's right now! Hope to hear from you lovely people :)