My Beautiful Bernina 707 sewing machine.
Coat I brought from London for £15
Hello beautiful people, University is in full swing and not necessarily because of the work load but having my friends back has taken up a lot of my time. I am not complaining as it is so much fun having them back! The past few days have been eventful to say the least. I finally brought and collected my Bernina sewing machine from London on Friday and instead of going to museums after we went shopping down Portobello Market!! It was so cheap I couldn't believe it. I brought a jumper for 2 pounds and a Fur coat for 15. (photos above)!
I can't lie and say I have done a lot of University work but I have done the odd thing and watched a film which was full of nostalgia content!
One thing lately I have loved is putting outfits together, I have been playing around with my clothes and really trying to make the most of what I have. I feel bad that I don't have time to share some outfit posts with you and lookbook but below are some capsule photos of my outfits I have been wearing as of late.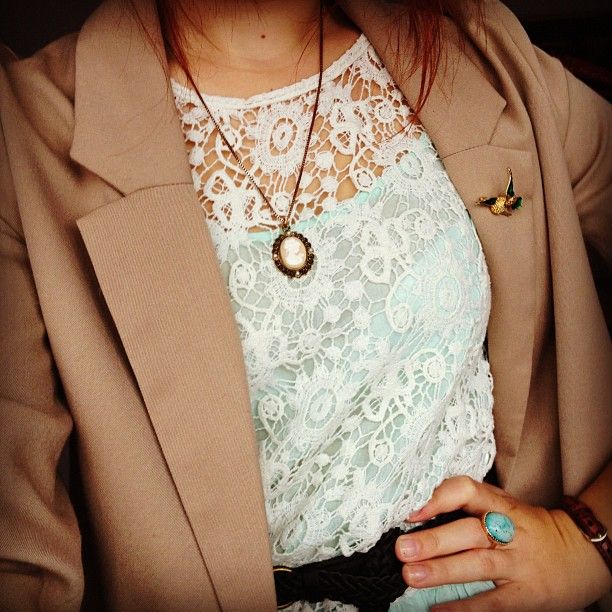 Blazer: H&M, Mint lace dress: Zara.
Denim shirt: Topshop, Floral t-shirt: Urban Outfitters, Pleated skirt: IWEARSIN, Belt: Primark.
Cardie: Primark, Dress: Topshop, Belt: Primark.
A lovely friend of mine has had a change of heart on all her clothes and has asked me to find some fab things for her to mix and match with the style of 'metal' or 'grunge', but being me I can't do this without finding some girlie feminine items to match this style so I set out on the task and went straight to Topshop (like you do), and that is where I found the best items to fit the criteria. I also browsed Asos, Urban Outfitters, newlook and H&M but got a bit tired of looking at a lot of similar stock! Anyway, this is what I found and put together.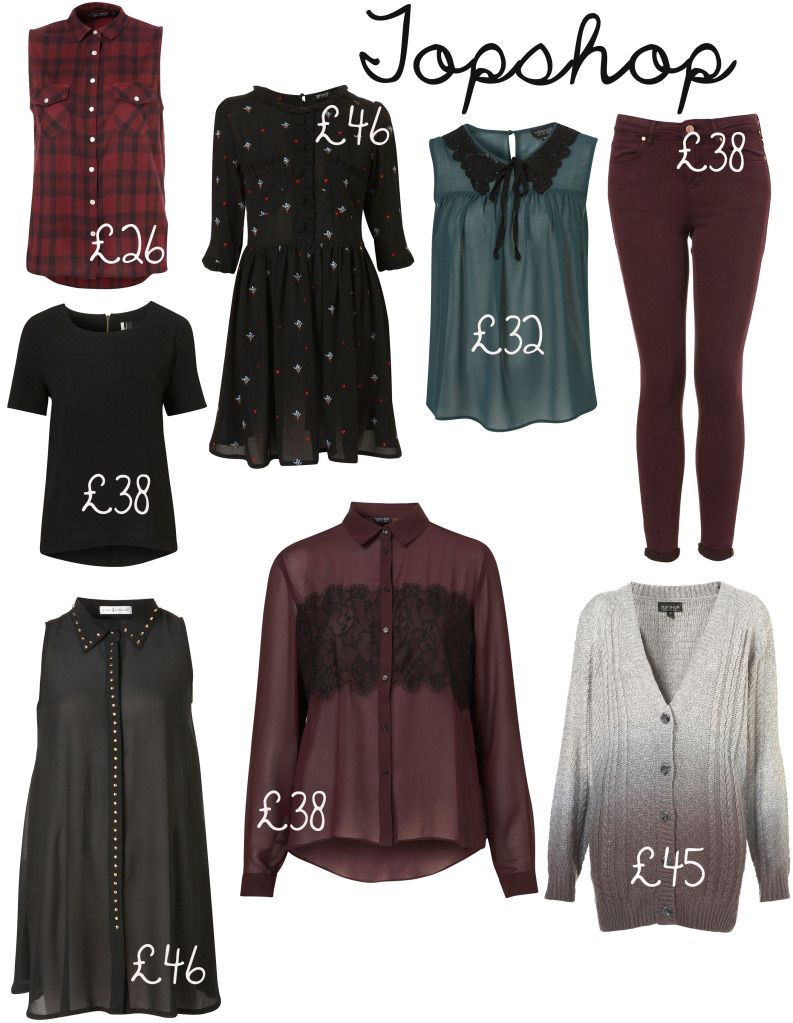 Hope you enjoyed this post! Comment below with thoughts and opinions. :)