Hello everyone, hope you are all well.
Today is another lazy day just catching up with chores and things. My friend Kirsti popped down for a bit with her friend to go to the charity shops which I got a lovely retro style jumper! Can't wait to wear it and be all snugly in the colder months.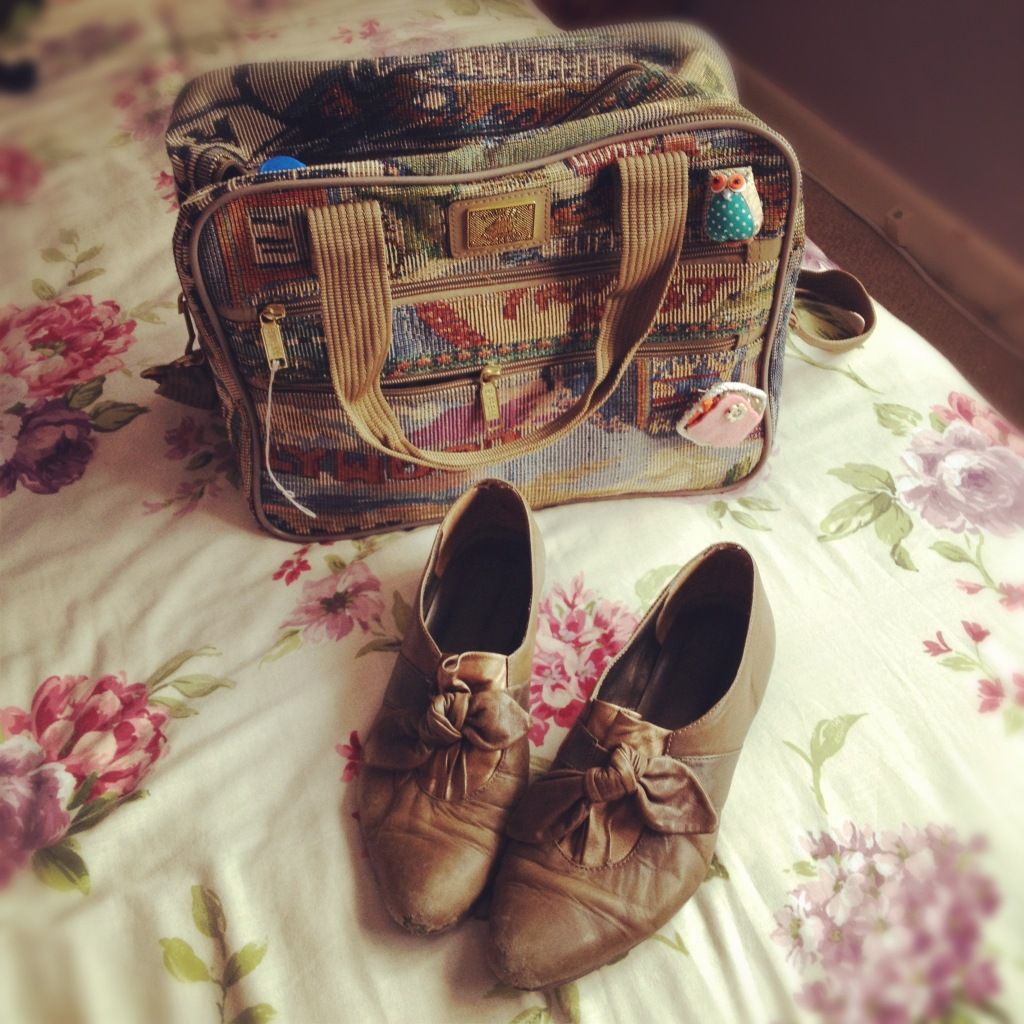 Check skirt with bow detail - Jolie Moi £24
Cream lace detail blouse - River Island.
Pink Cardie - Primark.
Tapestry bag - Carboot sale
Slip on bow vintage shoes - Nan's attic.
Today I am wearing this fabulous
skirt from Jolie Moi
, I am so in love with it. The style and fit are perfect and the bow/ruffle detail on the back is to die for. I think it would look so nice with tights and boots as well and like today with socks and shoes. Another great item to have in the wardrobe! Definitely worth check it out as the price is really good too. I love
Jolie Moi
and I can't wait to show you a dress I also have from them, it is beautiful!! Click the advert in my sidebar or below if you want to check out there website! I have worn this skirt with a cream lace detail blouse from River Island, peachy pink cardie from Primark, black socks, bow slip on vintage shoes from my nans attic and the amazing tapestry bag I got at the carboot sale over the weekend.