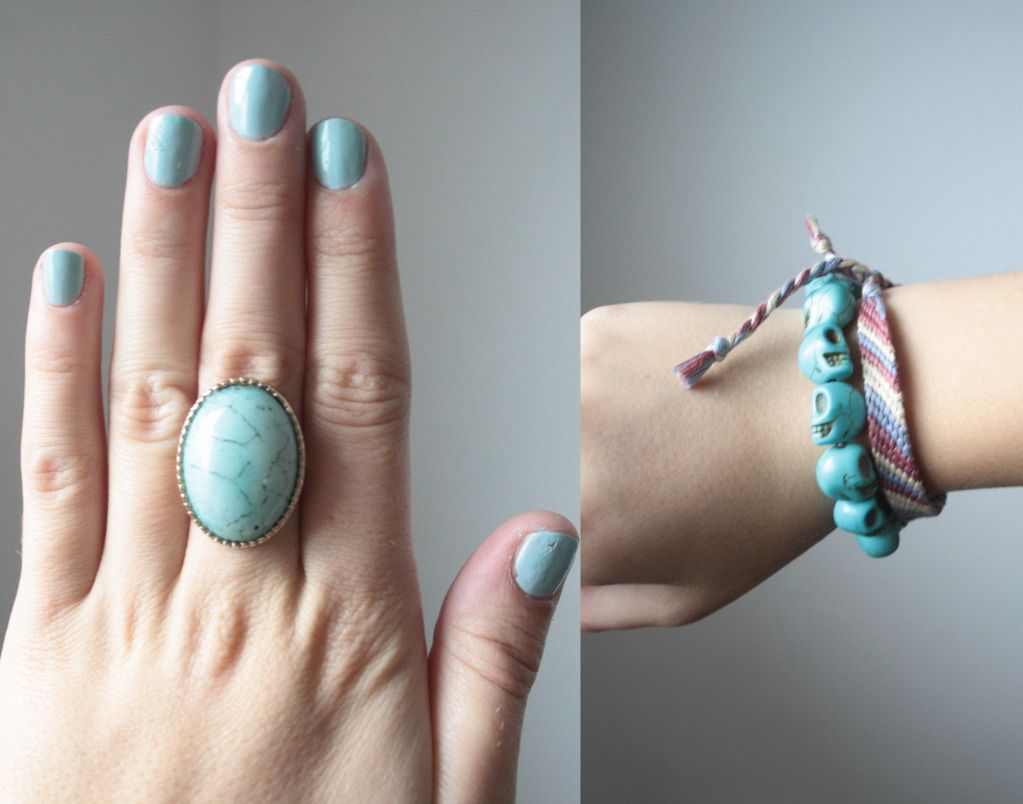 Evening 🙂
Today I am wearing this Hollywood inspired Motel print bralet from River Island. Quite a basic look but I thought i would show you anyway to see what you think. This is the kind of outfit I wear on days when I don't usually post. Quite plain but trying to wear things in my wardrobe I haven't for ages!
I am wearing baby blue nail varnish, rings and this awesome skull bracelet I got from Rokii!
Sorry for writing So little, will be posting again soon with some goodies from Crown and Glory!! Keep on popping back to see and also if you are on twitter, follow me @paigecalvert1 and join in with the hash tag #buylesswearmore!! Thank you.